By Robert Tate, Automotive Historian and Researcher
Images Courtesy of Robert Tate's Collection
Published 10.31.2018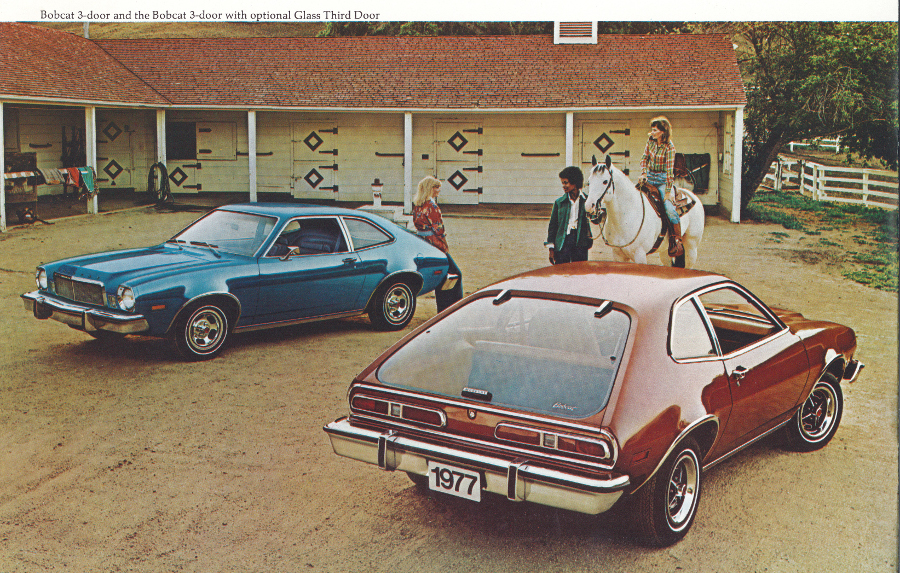 1977 Mercury Bobcat 3 door models from a product brochure (Robert Tate Collection)
The Mercury Bobcat was a car that shared the same body design with the Ford Pinto. The model made its debut in mid-1975 and was a part of Ford's family of fine cars for the new car market. The Bobcat was essentially a Ford Pinto with a different grille and hood; however, it also offered a more stylish interior.
The first Bobcat models were manufactured in two body styles. One offered an optional glass third door. The 1977 models featured in this story highlighted new colors and trim.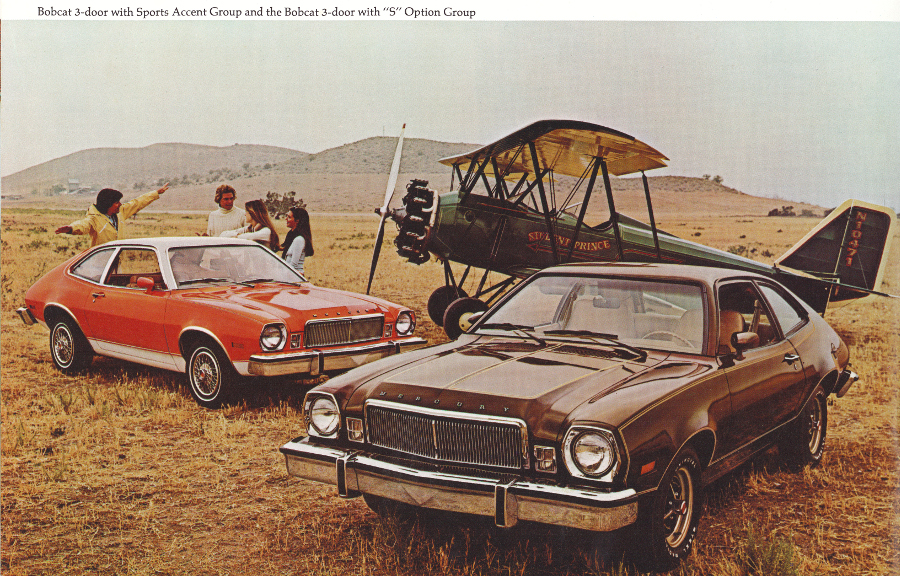 1977 Mercury Bobcat brochure image (Robert Tate Collection)
As a teenager, I remember seeing Mercury Bobcats at many Mercury dealerships around the Detroit and Royal Oak areas. As an automotive historian, I always thought that the Mercury Bobcat was a forgotten car, however, I have found that the Mercury Bobcat has its own following of fans.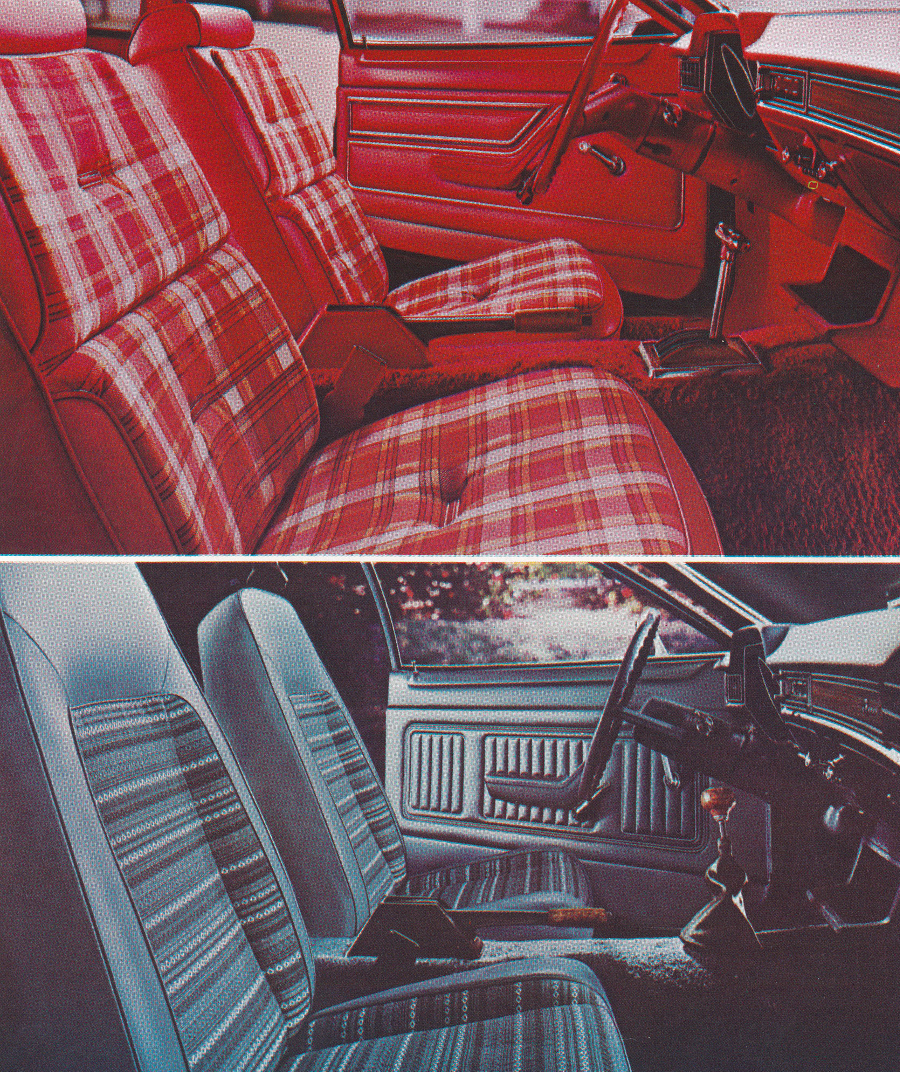 1977 Mercury Bobcat interior photo (Robert Tate Collection)
The 1977 Mercury Bobcat models offered a new DuraSpark ignition that offered a higher voltage. They also featured a domed hood design, along with a bright metal vertical textured grille with surround moldings. The Bobcat was considered a subcompact model that consumers really enjoyed and admired because it was very economical on gas. The Arab oil embargo in 1973 and 1974 played a major role in the way vehicles were developed and designed for better fuel economy during the later 1970s.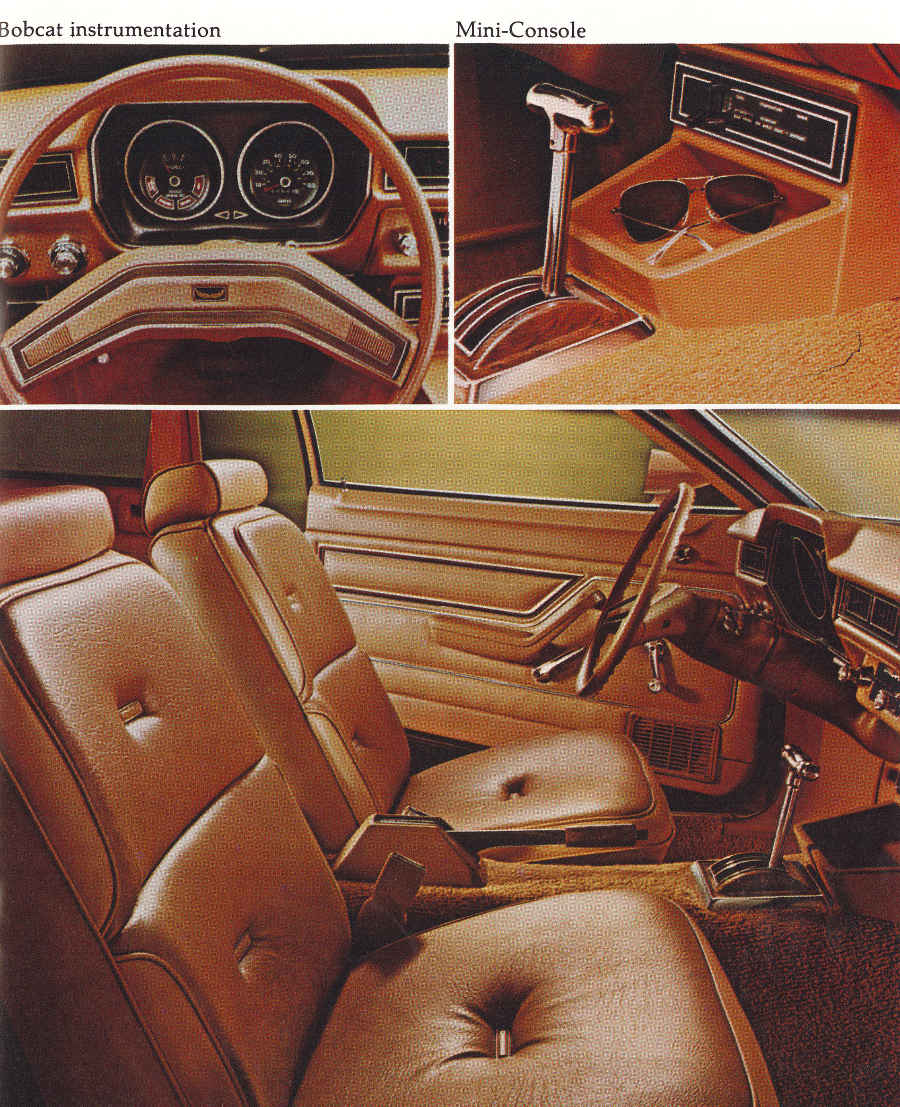 1977 Mercury Bobcat Sport interior (Robert Tate Collection)
In 1977, Mercury sold 23,428 Bobcats, but it had its best year in 1979 due to its fuel efficiency. The Bobcat competed with Ford's Pinto for sales, so Mercury advertising messaging stated, "No wonder everybody loves that Bobcat it's such a good sport!" The Bobcat offered many great accessories for the customer, including an instrument cluster with gauges, an optional flip up/removable moon roof, aluminum wheels and an AM radio with a stereo tape.
The 1977 Mercury Comet was an unchanged design from previous years; in fact, 1977 would be the final year for the Comet and its Ford counterpart, the Maverick. Mercury advertising called the Comet "practical and stylish but one tough little car." The Comet offered body-side paint stripes, a custom interior option with bucket seats in a tan Corinthian vinyl, and many other popular colors for drivers to choose. The front end offered a full-width look design with a huge bumper for added safety.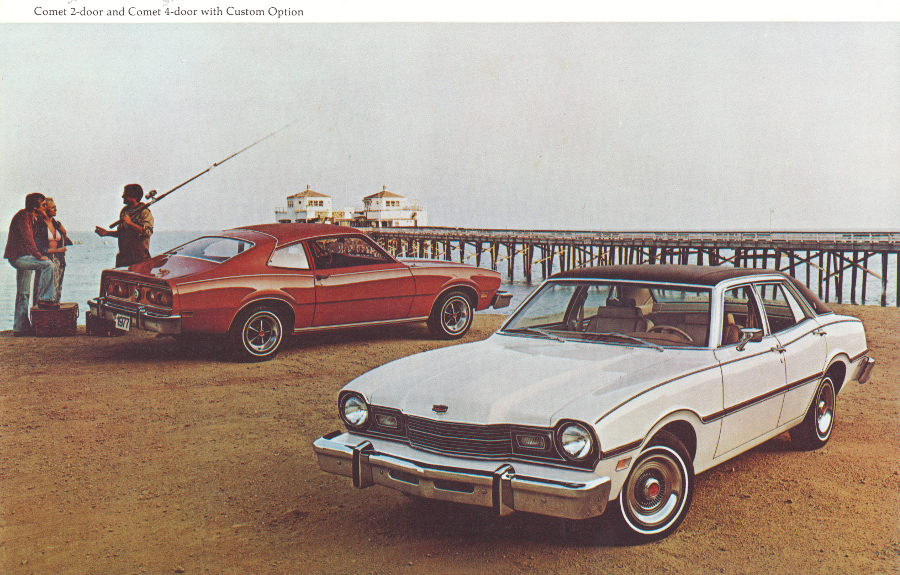 1977 Mercury Comet brochure image (Robert Tate Collection)
Unfortunately, the Mercury Comet was suffering from declining sales in the late 1970s and would later be discontinued. During the 1970s, new model development at Mercury was primarily a story of badge engineering. It began when the Comet name was revived for a slightly restyled version of the compact Ford Maverick.
In conclusion, by 1980, Mercury began to make its designs more forward-looking with models like the Zephyr and the great-looking Capri. For more information on the Mercury Bobcat models, please contact the Pinto Car Club of America, which was founded in 1999 with the goal of creating a dedicated online meeting place for Ford Pinto and Mercury Bobcat owners, at www.fordpinto.com.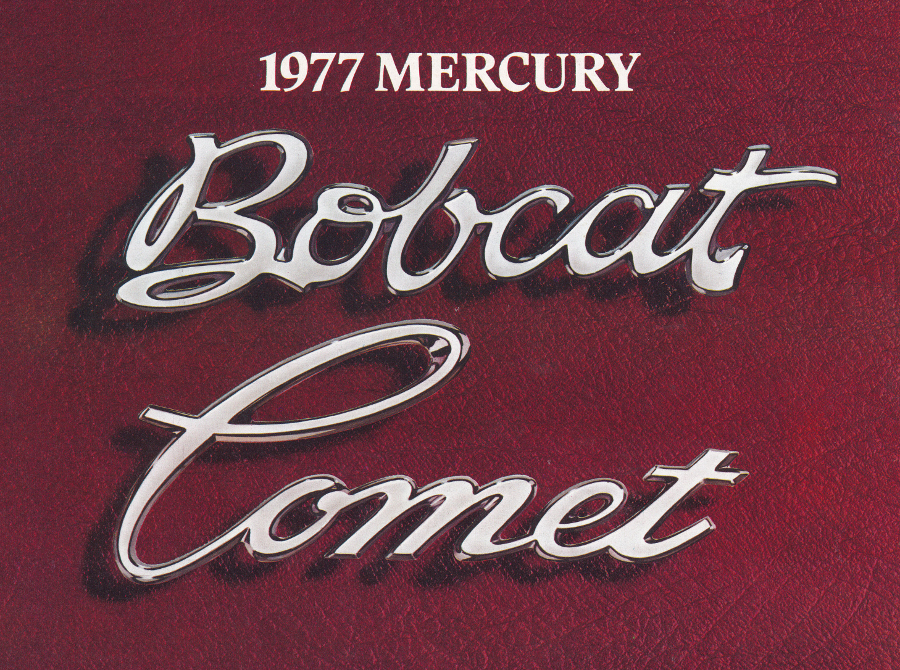 1977 Mercury Bobcat and Comet brochure cover (Robert Tate Collection)
Bibliography
Koch, Jeff. "Dearborn's Innovator - 1979 Mercury Bobcat." Hemmings Classic Car, December, 2016.
Dammann, George H. "Fifty Years of Lincoln Mercury." Crestline Publishing.