The 7th annual MotorCities National Heritage Area Awards of Excellence recognized organizations and individuals who have delivered oustanding projects in the areas of auto or labor heritage tourism, education/interpretation and revitalization.
The 2020 winner of the award for Revitalization is: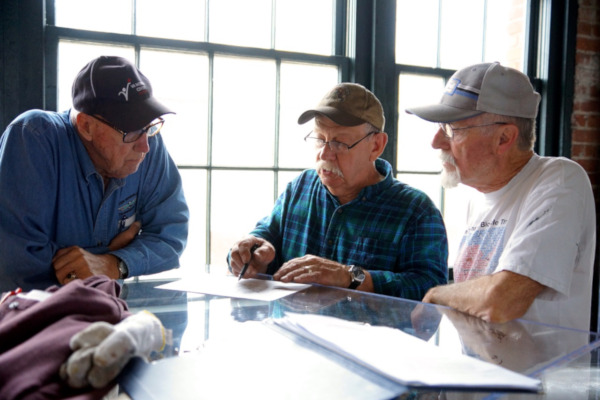 · Steve Shotwell (center in the photo above), Board President of the Ford Piquette Avenue Plant in Detroit.
The winner of the award for Interpretation and Education is:
· The Ford Piquette Avenue Plant for their Early Ford Dealerships 1903-1927 exhibit.
The winner of the award for Heritage Tourism is:
· Bailey Sisoy-Moore of Detroit History Tours, LLC.
·
Award winners were announced on November 18, during our annual Michigan Auto Heritage Day.