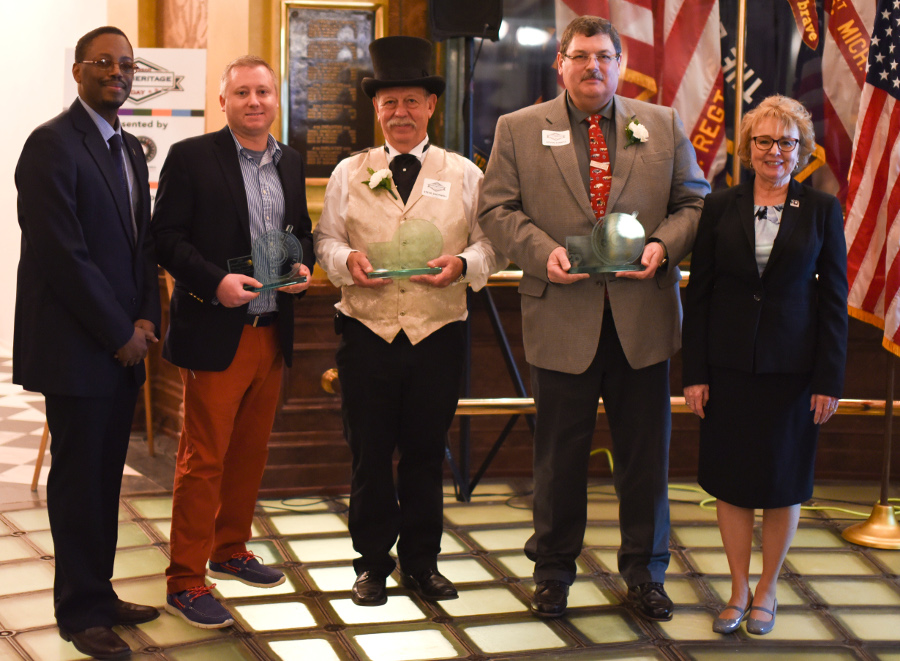 MotorCities 2018 Award of Excellence Winners: Dan Stahl (second from left), accepting the award for Heritage Tourism for his parents Mary and Ted Stahl of the Stahls Automotive Foundation of Chesterfield Twp.; Steve Shotwell (center) accepting the award for Education on behalf of the Piquette T's and Casual T's of Detroit; Kevin Kirbitz (second from right), Operations Manager, accepting the award for Preservation on behalf of General Motors Durant-Dort Factory One in Flint; flanked by Brian Yopp, MotorCities Director of Programs & Operations (left) and MotorCities Executive Director Shawn Pomaville-Size (left).
On, Wednesday, October 30, MotorCities National Heritage Area will once again present our Awards of Excellence at an invitation-only event at the State Capitol Building. Now in its 6th year, the awards recognize organizations or individuals who have delivered oustanding projects in the areas of auto or labor heritage tourism, education/interpretation and revitalization.
2019 Milestone Award: U.S. Senator Debbie Stabenow
The 2019 finalists for Awards of Excellence by category are the following:
Revitalization
Cherry Hill Veterans Dormitory
Fort Street Bridge Interpretive Park
Interpretation & Education
30th Detroit Grand Prix
"R.E. Olds & the 1st Motor City"
SAE International
Steven Purdy/Automotive Heritage Awards
Heritage Tourism
Back to the Bricks
Don & Gayle Nicholson
Emily Wiegand/Gilmore Car Museum
---
The 2019 Michigan Auto Heritage Day event is sponsored by the

Detroit Metro Convention and Visitors Bureau

and the

UAW.
For more photos from last year's awards, click here.
Additional 2018 award recipients
Milestone Award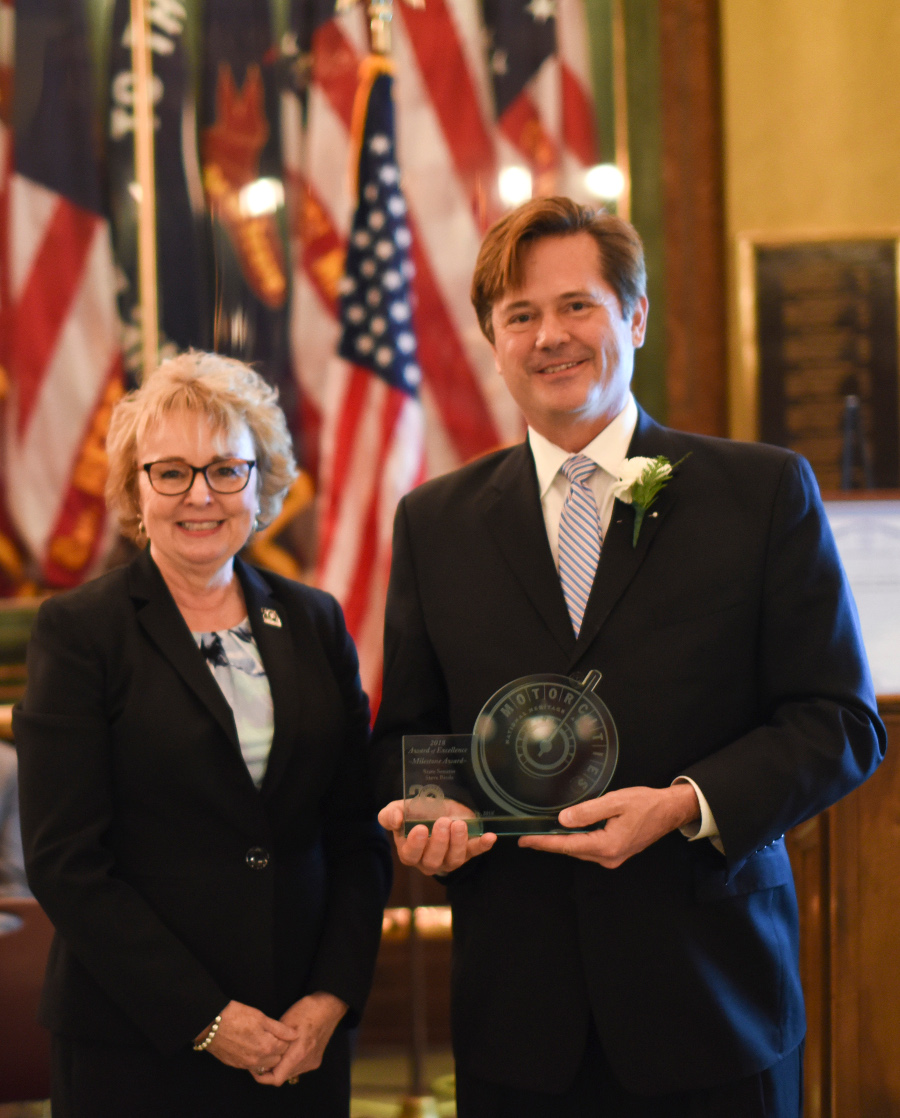 MotorCities Executive Director Shawn Pomaville-Size with Milestone Award winner State Senator Steve Bieda
Champion Award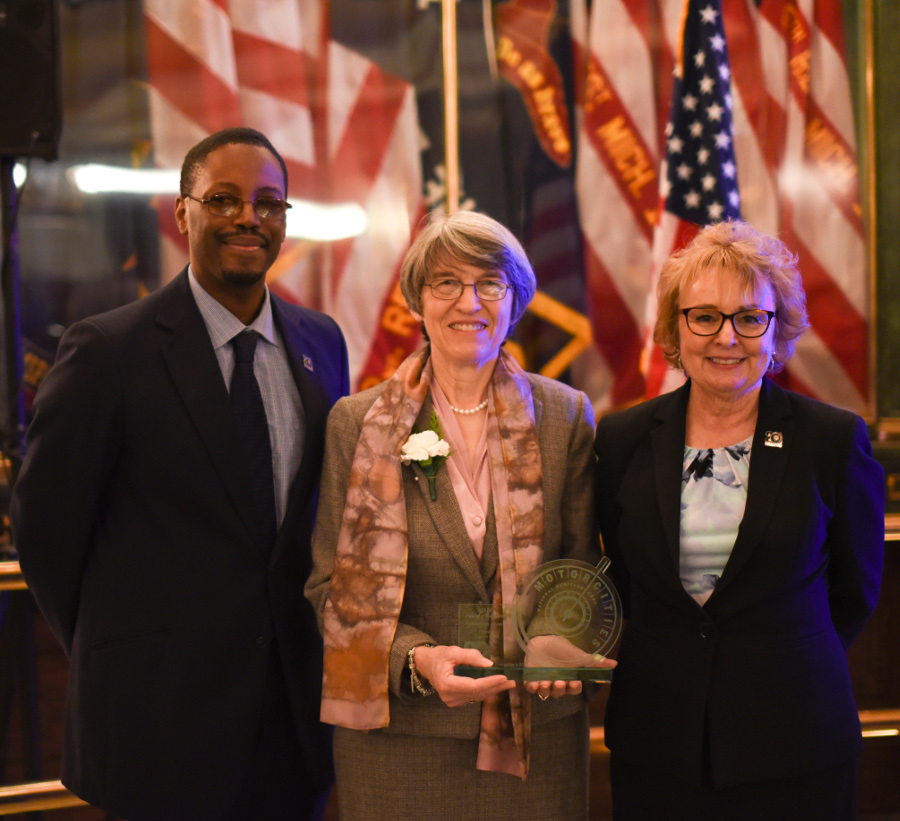 MotorCities Director of Programs & Operations Brian Yopp (left); Sandra Clark (center), director of Michigan History Center, with her Champion Award; and Shawn Pomaville-Size (right).