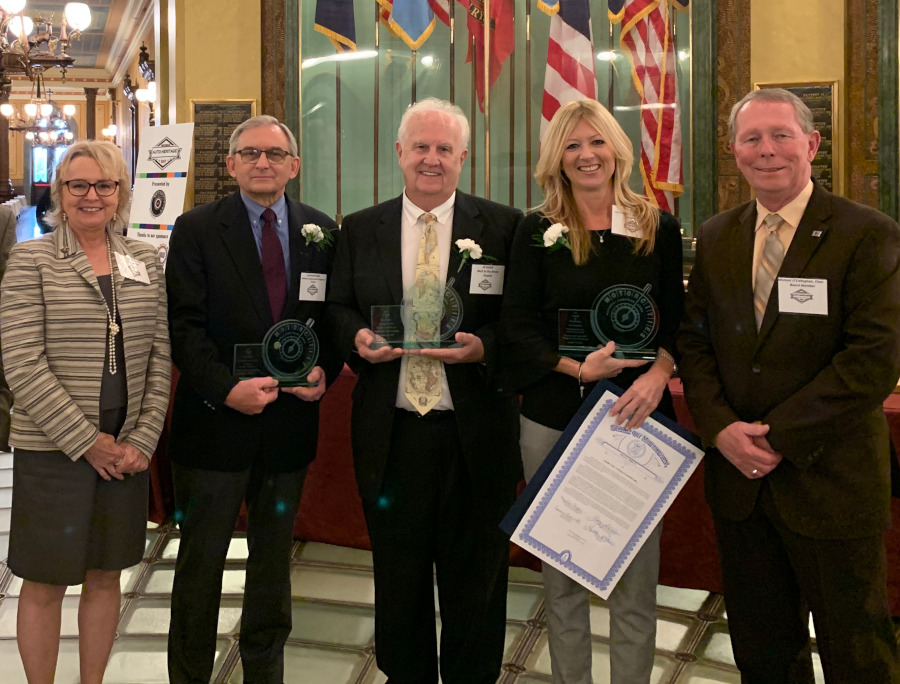 2019 Awards of Excellence Winners: (Left to right) MotorCities Executive Director Shawn Pomaville-Size, Leonard Kata of SAE International, Back to the Bricks Founder Al Hatch, Jill Engel of the Partnership for the Arts and Humanities, and MotorCities Chairman Michael O'Callaghan.
The 7th annual MotorCities National Heritage Area Awards of Excellencewill recognize organizations or individuals who have delivered oustanding projects in the areas of auto or labor heritage tourism, education/interpretation and revitalization.
Nominations closed at 11:59 PM EST on October 9.
Finalists will be announced by October 19.
Award winners will be announced on November 18.
---