Become a member today using our secure online system. We value your membership and thank you for your support!
Your 2023 Membership entitles you to...
1. Member-only exclusive discounts on admission and/or gift shop at many of our partner sites:
Automotive Hall of Fame in Dearborn: 20% off admission
Detroit Historical Museum: 20% off general admission and 10% off in the Museum Store
Detroit Institute of Arts: 20% off admission for guests from outside Wayne, Oakland & Macomb counties & 20% off purchase of any membership
Ford House in Grosse Pointe Shores: buy one, get one free house tour and grounds pass ($15 savings)
Ford Piquette Avenue Plant in Detroit: 20% off admission for up to 4 people
Gilmore Car Museum in Hickory Corners: 10% off in the gift shop
The Henry Ford in Dearborn: 10% off the purchase of any membership
Meadow Brook Hall in Rochester: 10% off admission for up to two guests
Michigan Firehouse Museum in Ypsilanti: 10% off admission
Michigan History Museum in Lansing: buy one, get one free adult admission + a 10% discount in the store
Michigan Military Technical & Historical Society in Eastpointe: $2 off admission per person
R. E. Olds Transportation Museum in Lansing: $5 off adult admission (50% off)
Roush Automotive Collection in Livonia: 10% off in the gift shop
Sloan Museum of Discovery in Flint: 10% off in the store
Yankee Air Museum in Belleville: 50% off admission
2. MotorCities Membership Card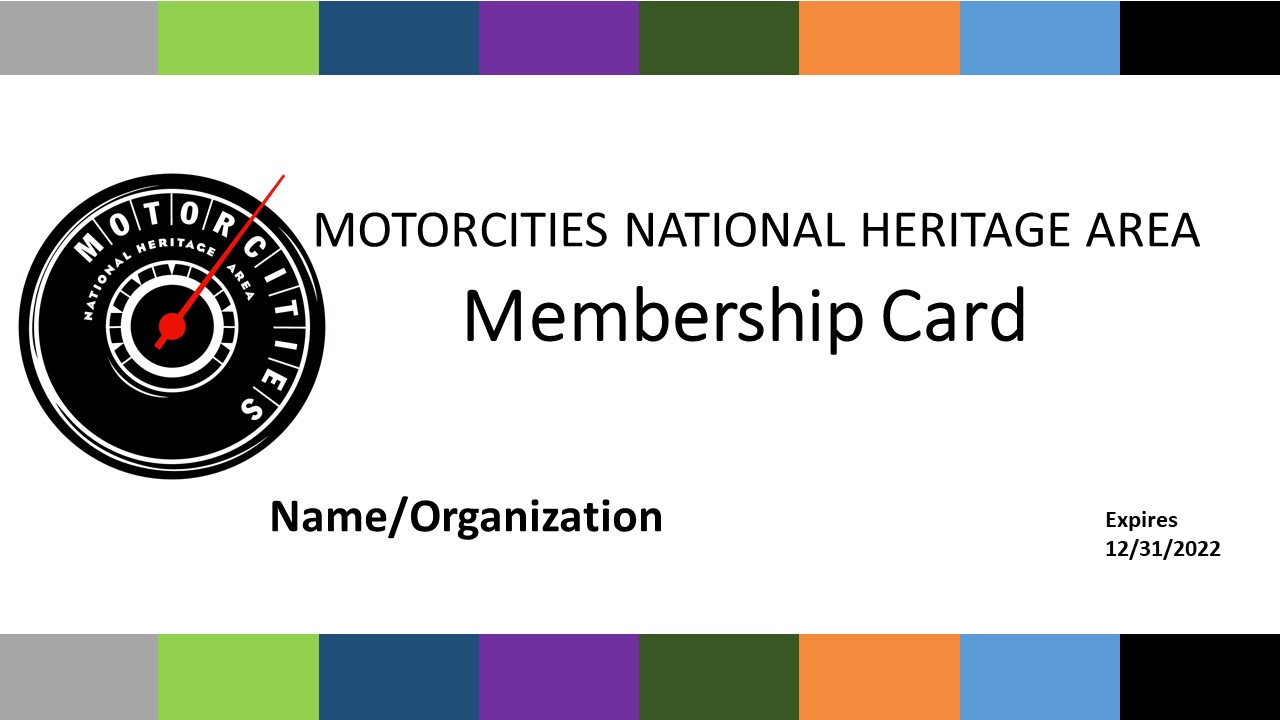 3. Your very own MotorCities decal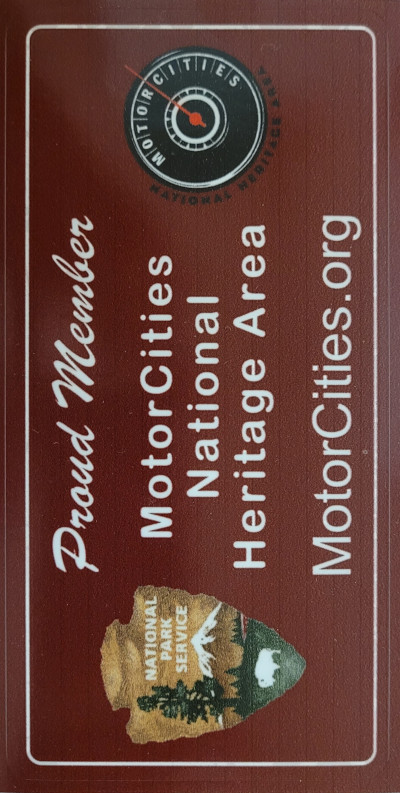 4. Recognition on the MotorCities website

Click here to sign up for or renew your MotorCities

individual membership.

Choose this option for yourself, your family and your friends. This annual membership reflects your personal support for safeguarding our automotive heritage.
The Internal Revenue Service recognizes MotorCities National Heritage Area Partnership, Inc. as a Section 501(c)(3) public charity. Gifts tax deductible in the U.S.A. Our Federal Tax ID # is 13-1635294