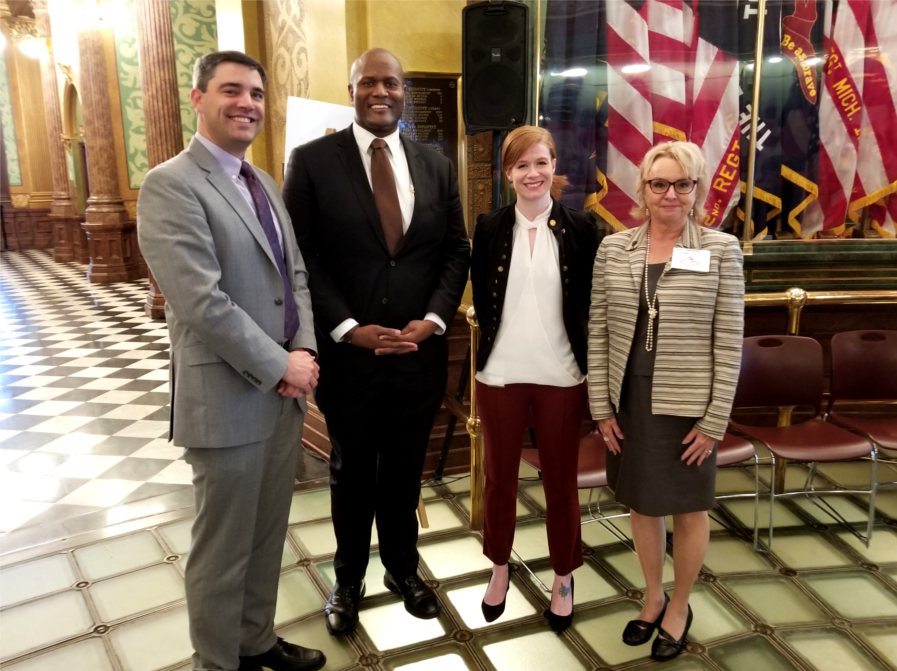 Co-Chairs of the Michigan Legislative Auto Caucus from left to right: Rep. Jim Lilly, Rep. Joe Tate and Senator Mallory McMorrow with MotorCities Executive Director Shawn Pomaville-Size.
October 30, 2019 was the sixth annual Michigan Auto Heritage Day!
It is a day where supporters of automotive heritage preservation come together in celebration of the state's unique history of automotive industry.
MotorCities also honors projects from around the National Heritage Area that have gone above and beyond to protect our rich heritage with our annual Awards of Excellence.

Michigan Auto Heritage Day and the Awards of Excellence launched in 2014.
Stay tuned for photos from the 2019 event.