By Robert Tate, Automotive Historian and Researcher
Images courtesy of DanicaPatrick.com
Posted: 03.06.2018


Danica Patrick has to be one of the most positive role models in American auto racing history. A true trail blazer for women in the sport, she has touched millions of fans over her long career and driven into the racing record books as well.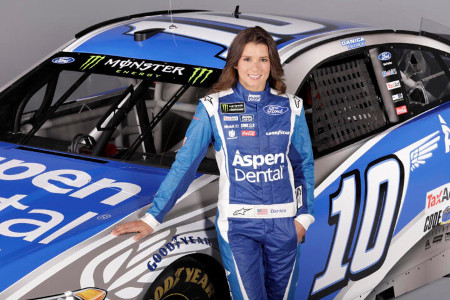 Patrick was born in Beloit, Wisconsin and raised in Roscoe, Illinois, a town 90 miles northwest of Chicago near the Wisconsin border. She started racing go-karts at the age of ten and achieved some early success, winning the World Karting Association Grand National Championship three times during the mid-1990s. The next challenge was moving to Europe in 1998 to race in the United Kingdom's Formula Vauxhall series for two seasons, followed by two seasons in the Formula Ford series.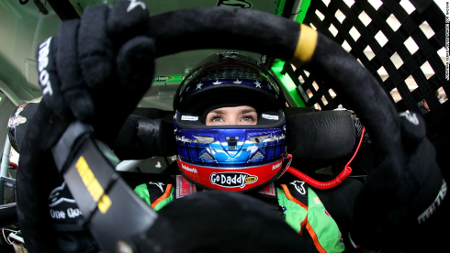 Patrick's success in Europe was noticed by Indy 500 winner Bobby Rahal, who signed her to his Rahal Letterman Racing Team, for whom she competed in five Barber Dodge Pro Series races in 2002. She moved up to compete in the Toyota Atlantic Series for the next two seasons, making racing history in 2004 becoming the first woman to win a pole position. In 2005, Patrick reached open wheel racing's big leagues, driving in the IndyCar Series for Rahal Letterman and appearing in her first Indianapolis 500. She started from the fourth position in the annual Memorial Day classic and even led for five laps before finishing in fourth place and earning Rookie of the Year honors. Her strong 2005 season continued with seven top 10 finishes, finishing 12th in the points standings and winning IndyCars' "Rookie of the Year" awards, while her growing fan base earned her "Most Popular Driver" status.


Patrick's popularity continued to grow, and her improving results behind the wheel culminated with her victory in the 2008 Japan 300 IndyCar series race. In 2010, she began racing heavier stock cars in the NASCAR Nationwide Series, while continuing to focus on IndyCar. By 2012, Patrick shifted gears and began racing full-time with NASCAR, first in the XFinity Series and later becoming the second woman to compete in the top-level Sprint Cup Series (the first was Shawna Robinson).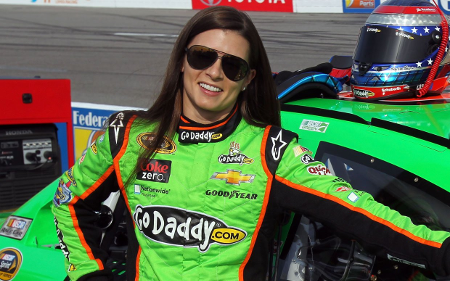 During 2013, Patrick raced for Stewart-Haas Racing during the entire Sprint Cup season, making history in the Daytona 500 that year by winning the pole, finishing eighth and leading for five laps under both yellow and green flags. She was the highest finishing woman ever in the "Great American Race" and the first woman ever to lead laps under green, becoming the only woman among 14 other drivers to lead both the Indy and Daytona 500s and the only woman to achieve top 10 finished in both races.

Her stock car career has included 191 career starts in NASCAR's premier series and seven top 10 finishes, including her career-high sixth-place finish at Atlanta Motor Speedway in 2014.



In 2017, Danica Patrick announced her retirement from full-time auto racing. However, she did compete in last month's Daytona 500 and plans to return to the Indianapolis 500 one last time as well. Despite some criticism about her career results as a race car driver, Patrick has been the most successful woman driver in American auto racing history and the first to win an IndyCar series race.

Bibliography
DanicaPatrick.com, her official website
USA Today "Ahead of final Daytona 500, Danica Patrick keeps emotions in check" February 10, 2018
---