By: Robert Tate
Photos courtesy of the National Automotive History Collection
Posted: 03.23.2016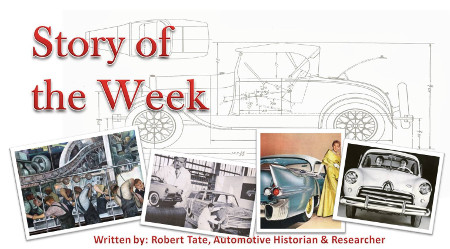 Gerald Wingrove is one of the most talented and influential automotive model makers in the world.
He belongs to that long list of great automotive craftsmen that has put together many prize winning models for many museums across the country. Wingrove, also an engineer, was a very talented and an unbelievable craftsman. He is known by his great reputation by many people from all over the world.

Wingrove is considered one of the best scratch-builder of miniature model cars and aircraft models. He has displayed and offered award winning replicas that collectors and enthusiasts thoroughly have enjoyed.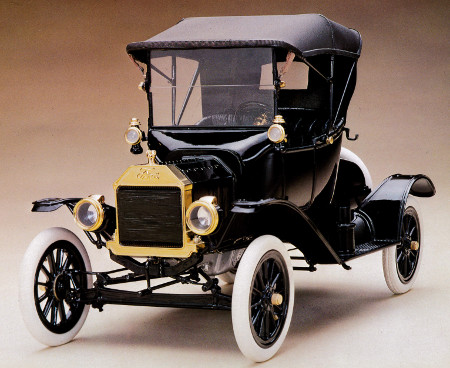 1912 Ford Model T (1:15 scale)
Many collectors have paid top dollar for Wingrove's great replicas some of which are featured in this story. He has spent many decades perfecting his great talent and career. Most of the models that are assembled and are on display are beautiful automotive classics works of art from all over the country. Although Wingrove is world famous for his miniature automobiles, he is a true Renaissance man who considers that with application and common sense everything and anything is possible.

The art of the automobile in miniature form is what this story is all about. It features many great classics from the past, for example: the 1912 Model T Ford in 1:15 scale was built for the Evoluon Museum in Holland; or the 1924 Hispano-Suiza which was planked in pear wood and fitted with over 13,000 brass pins. Another great example is Wingrove's 1928 Black Hawk Stutz Speedster which offered a most attractive color scheme in 1:20 scale.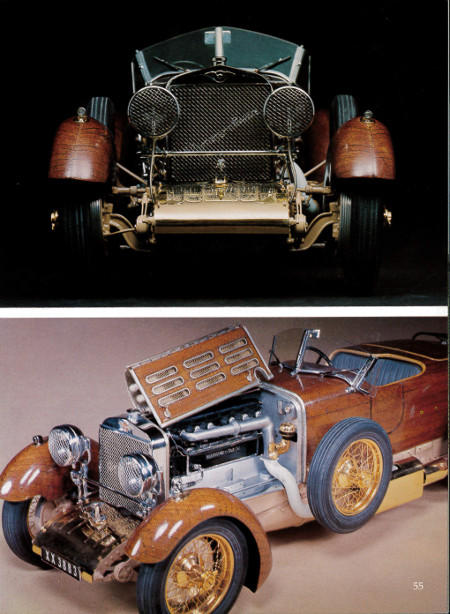 1924 Hispano-Suiza One of my favorite Wingrove models is the 1930 1750 Alfa Romeo model which is crafted in 1:20 scale. It is absolutely stunning and a beautiful model to look at. The 1930 Lea-Francis HyperSports made a name for itself in its day on the race track, so it has earned its place in the National Motor Museum Collection in miniature form. And last being the 1934 MG (J2) Midget model which was the first model that offered swept fenders and had become very popular among enthusiasts and collectors.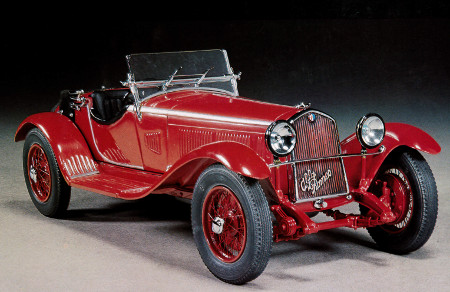 1930 1750 Alfa RomeoOther favorites include a Buggati type 41 Royale that is on display at the Henry Ford Museum in Dearborn, Michigan. The Bugatti's great detail showed many of the tiny components which have demonstrated a work of art. Other great looking models are a beautiful 1912 Rolls Royce model along with a very popular Ferrari 250 GTO replica.

Wingrove started assembling miniature automotive models during the 1940s when the hobby was just getting started and when much needed material was scarce. Wingrove took it upon himself to create, build and design his own models at the beginning of his career. Wingrove, once said, "For myself I seem to sit back in a trance and watch my hands being worked as if by puppet strings. I still have a fright at the sight of a new project, even though I have now built well over a hundred miniatures, and it is not until I can sit down and relax with all the data spread out in front of me that everything falls into place and the problems fade away."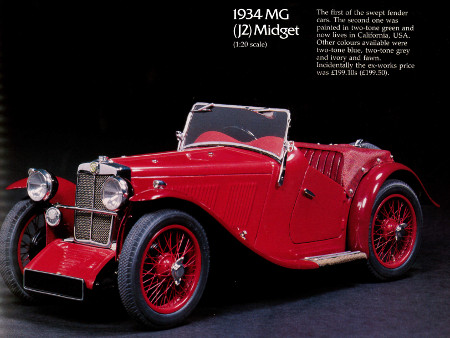 Wingrove's first model work was recreating Princess flying boats thereby launching his career. This also helped him to achieve a first-place status in the automotive community as Model of the Month in the May, 1954 edition of "Aeromodeller" magazine.

Not long after Wingrove had built is engineering studio for assembling models, he had received a contract from a museum in Canada to build several super-detailed aircraft models for many upcoming displays and exhibits. After the museum had reviewed many of the aircraft and ship models, they were satisfied and confident with what they saw as samples and a decision was made that Wingrove was the right person for the job.

As his career would continue, Wingrove was crafting and building models for several popular museums as well as for many American collectors. Later he became more selective with his subject matter saying, "My aim is to slow down and consolidate my work."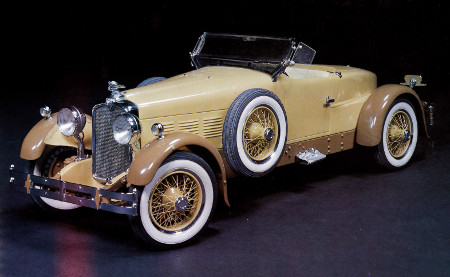 1928 Black Hawk Stutz Speedster (1:20)Wingrove had also developed a unique process for an original bronze model of an 810 Cord model from 1936. Later, Mr. Charles T. Marshall of the Heritage Collection in California, saw the finished 1:32 scale bronze 810 Cord and was so impressed that he commissioned Wingrove to start his own series of models called "Grand Touring Cars of the World."

The models were numbered and signed and etched or printed on stainless steel which are very rare and priceless today.

In conclusion, Gerald Wingrove was one of the best professional modelers in the world, and his great works of automotive art will always be admired by many generations to come.

A special thanks to Robert Tate, Automotive Historian and Researcher, for contributing this story to the MotorCities Story of the Week Program. (Bibliography: Wingrove, Gerald. "The model cars of Gerald Wingrove," 1979; Hertz H. Louis. "The complete book of building and collecting model automobiles.")

For further information on photos please visit http://www.detroitpubliclibrary.org/ or email This email address is being protected from spambots. You need JavaScript enabled to view it. Please do not republish the story and/or photographs without permission of MotorCities National Heritage Area.