By Robert Tate, Automotive Historian and Researcher
Photos courtesy of The Detroit Metro Times
Posted: 08.15.2016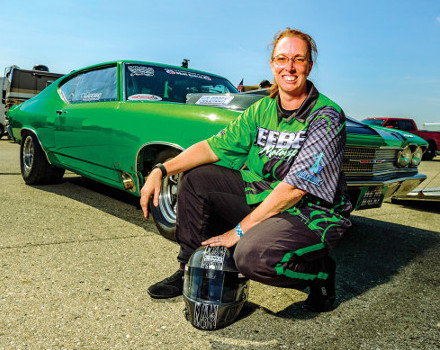 As the summer season comes to an end, it brings us the exciting days for the famous Woodward Dream Cruise event which attracts nearly 2 million people from all over the world.
Many car enthusiasts will be preparing and celebrating for this total automotive spectacle that has become an integral part of our automotive heritage. For many years, collectors along with automotive car groups here in Michigan and beyond have celebrated driving the famous Woodward Avenue for the Dream Cruise!
Once again, the MotorCities National Heritage Area will take part in this annual tradition talking with guests at their information booth located along 9 Mile in Ferndale. The MotorCities will be handing out free bags, water bottles and a copy of our 2016 tourism guide in exchange for a brief survey. Make sure to stop by and take home your free MotorCities gear!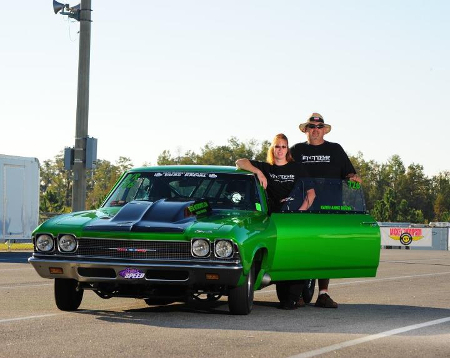 One aspect of automotive heritage that the Dream Cruise honors year after year are the muscle cars of the past. And with the case of famed drag racer Kari Anne Beebe, we have learned over the years that classic cars along with hot rods and dragsters are not just for men only.
Karri Anne Beebe, one of the fastest female drag racing drivers in Michigan, has become a first-place winner because of her hard work and determination and not to mention great racing skills. Karri Anne Beebe's high-performance 1968 Chevelle Dragster has placed her in the winner's circle and on the racing tracks. Detroit Metro Times has called her the "Speed Queen."
So who is Karri Anne Beebe, and how did she begin a great racing career with her 1968 Chevrolet Chevelle Dragster?
Karri grew up in Holt, Michigan. At the age of 13, she and her family had moved to Bloomfield, Michigan where she graduated from North Farmington High School. Later she would become a certified accountant. Karri's journey would continue when she met her husband, Matt, who at the time was into auto racing and who had owned several popular vehicles.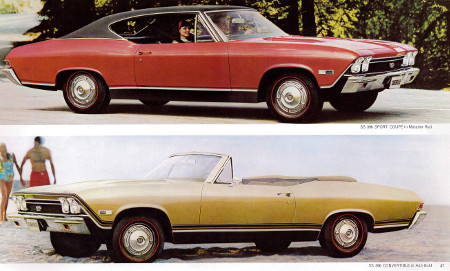 Matt always wanted a 1968 Chevrolet Chevelle model, so one day he sold his Dune Buggy from his personal car collection and made the special purchase. In 2005, the purple-painted Chevelle model was featured at Detroit's popular Autorama at the Cobo Center which is America's premier custom car show.
Starting around that time, Karri began to show a strong passion for the Chevelle as it was now becoming a part of her desire to race. As her journey would continue, Karri's husband Matt along with their son would restore the Chevelle for racing events and for the competition drag racing circles. Although Kerri was never exposed to auto racing during her childhood, it was her husband Matt who would later teach her and introduce her to the great skill and performances of auto racing.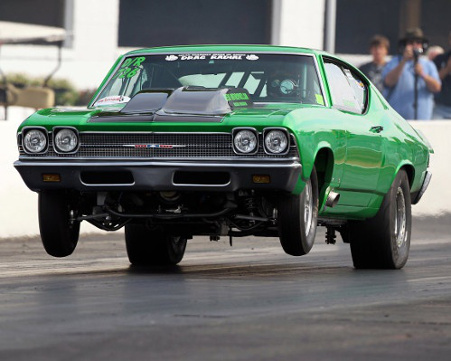 The couple would spend many hours on the track where Karri would learn about auto acing and how to race competitively and testing their high-performance Chevelle engine on the track. Later, this time period would lay the foundation for her dream and desire to race.
After Karri Anne had mastered the skill of performance driving, she would put on her full racing gear and sit by the wheel taking on the challenges for the dream of winning. The automotive racing world was now ready for Karri Anne Beebe.
In 2008, Kerri placed 7th at the Hot Rod Pump Gas Drags – the first woman to ever place in the top 10. In 2011, she became OLS Champion at Milan Drag way, and in 2013 she won the Milan Dragway Drag Radial Championship.
In the beginning, Karri was unfortunately met with some opposition because of the fact that she was a woman, however her goal was to keep going and to create a great portfolio of competition racing not just for her but for men and women everywhere.
Karri once said, "I enjoy going to the track and I enjoy racing. We have fun at every race whether we win or lose."
Matt called his wife "the fastest woman in the country," because of her very successful 10-year career that includes three championships and being named one the 10 fastest women in drag racing by "Drag Illustrated," magazine.
In conclusion, Kerri Anne Beebe can now place her name in the book of accomplished race car drivers that will always be a part of our American culture and heritage. Many histories of Drag racing have been written in the past and many more undoubtedly will be in the future and Karri Anne Beebe's name will be a part of it.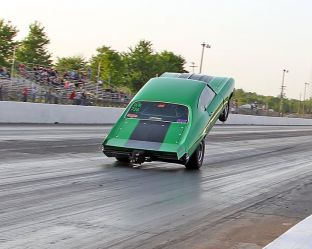 A special thanks to Robert Tate, Automotive Historian and Researcher, for contributing this story to the MotorCities Story of the Week Program.
For further information on photos please visit http://www.detroitpubliclibrary.org/ or email This email address is being protected from spambots. You need JavaScript enabled to view it.. Please do not republish the story and/or photographs without permission of MotorCities National Heritage Area. (Bibliography: Jackman, Michael. "Speed Queen meet Karri Anne Beebe the fastest women in Michigan" Detroit Metro Times August 3-9 1016. Images by Doug Coombe; Sister In Speed –Sombra Ontario Canada.)