By Robert Tate, Automotive Historian and Researcher
Images-Courtesy of the National Automotive History Collection
Posted: 05.09.2016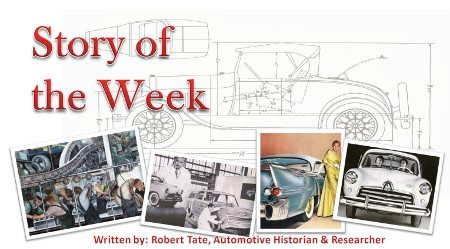 On Tuesday, April 5, the Detroit Metro Convention and Visitors Bureau and MotorCities National Heritage Area announced the selections for the 2016 Autopalooza series of car shows, cruises, races and other automotive-related events. Autopalooza is an effort that advertises the National Heritage Area as the top destination for automotive heritage by promoting the summer's premier car shows and cruises!

The Autopalooza events celebrate the wonderful history that we have in southeast Michigan that has been so heavily influenced by the automotive industry.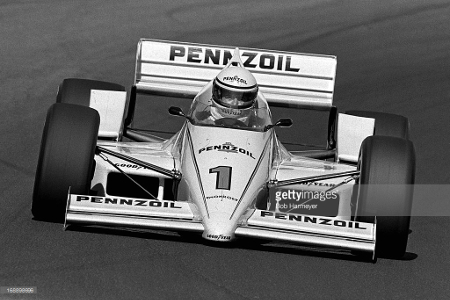 One of the highlights of the April 5 kick-off event was the introduction of race car driver Rick Mears. The legendary four-time Indianapolis 500 winner was introduced by the eloquent speaker Shawn Pomaville, who is also the director for MotorCities National Heritage Area. Mears was there to speak about the importance of the Chevrolet Detroit Belle Isle Grand Prix happening June 3-5 this year. The Grand Prix has become a great tradition for many cultures and automotive fans from all over the world. Mears started his great racing career during the 1960s, so let's go back in time to look at his career and all the wonderful contributions he has made to the world of auto racing.

Rick Mears was born on Dec. 3, 1951, in Wichita, Kan. Later he would move to Bakersfield, Cal. Before his racing career had launched, Mears had worked for his father's business as a heavy equipment operator. During his early years, Mears had a strong passion for off-track motorcycling and a great interest in radio-controlled boats, airplanes and, of course, fast cars.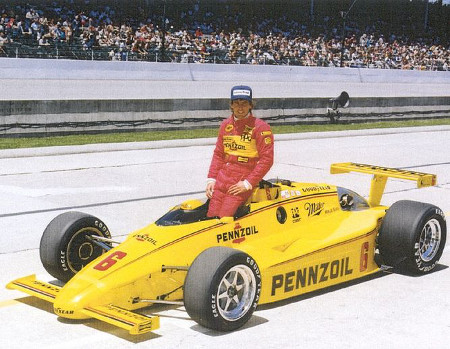 In 1968, the Desert Motorcycle Racing Team created a great opportunity for Mears and he would go on to have many wins as a competitive motorcycle racer.

He would go on to win a total of 60 trophies within a two-and-half-year period. In 1970, Mears had won the Ascot Sark Sprit Buggy championship which marked another great victory for his career.

By 1971, Rick Mears had become very much involved with Dune Buggy sport racing which Rick had won consistently nearly every race. Soon he was attracting crowds and fans along with friends that thoroughly enjoyed his great passion for auto racing. His older brother Roger had designed and created a Mears gang shield which was later used for his popular fan club base. In 1972, Mears had won a trip to Mt. Fuji Raceway in Japan, where he won a wheel-to-wheel duel with the famous and legendary race car driver Parnelli Jones.

By the 1970s, Mears had driven his name into the history books of automotive racing. In 1975, Mears teamed up with Dr. David L. Sauer who combined off-road racing with SCCA road racing which turned out to be a great experience and investment.

The year 1978 marked the first year that Mears had teamed up with the famous Penske Racing team driving the vivid yellow Pennzoil Z-7 Special and was named Co-Rookie of the Year. In 1979, Mears became the 10th all-time driver to win the Indy 500 which he became very proud of.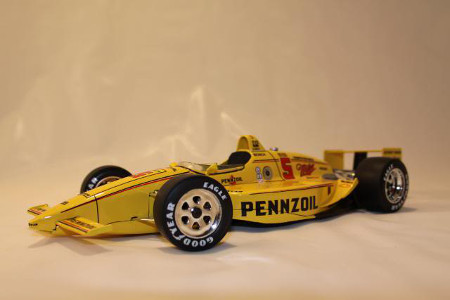 In 1980, Mears won the Mexico Cup 150 CART Indy car race and finished third in the International Race of Champions series. In 1983, he earned Domino's Pizza Triple Crown championship with best combined finishes in the Indianapolis 500 along with the Michigan Detroit News 200 which included a time record speed for an Indy car race driver.

During the 1980s, Mears was injured in a racing accident and unfortunately he had to miss the last five races of the 1984 season due to this setback. He was also eliminated from the tight point race for the CART PPG Indy Car World Series title. However, Mears continued his great winning career and in 1987 he finished in 9th place in the Toyota Grand Prix at long Beach.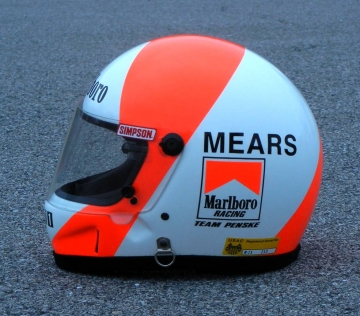 For many years, Mears stood out as one of the best race car drivers and legends in automotive racing. His success at the Indy 500 was heralded by the Indiana state government and he was named Sagamore of the Wabash for 1985, which is an honorary title created by Indiana Gov. Rick Orr. Sagamore of the Wabash was used by Native American tribes in the northeastern U. S. It is reserved for those who have performed a distinguished service to the state and is a personal tribute from the governor.

In-conclusion, Rick Mears has certainly forged his great legacy in the motor sport world and remains an important piece of our automotive heritage.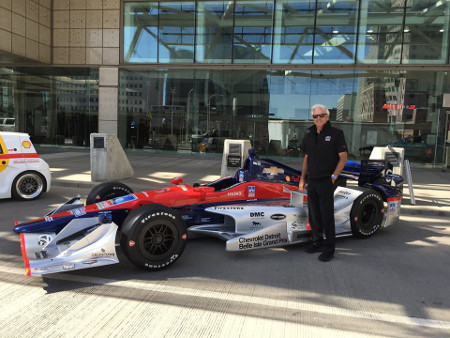 Photo courtesy of the Chevrolet Detroit Belle Isle Grand Prix
A special thanks to Robert Tate, Automotive Historian and Researcher, for contributing this story to the MotorCities Story of the Week Program.

For further information on photos please visit http://www.detroitpubliclibrary.org/ or email This email address is being protected from spambots. You need JavaScript enabled to view it.. Please do not republish the story and/or photographs without permission of MotorCities National Heritage Area. (Deke Houlgate Enterprises, "Rick Mears Honored as Sagamore of the Wabash" Redondo Beach, California; Foster, Terry. "Ask Rick Mears: Ovals are an Indy-car driver's best friend," Detroit Free press 1988.)