By Robert Tate, Automotive Historian
Images courtesy of Robert Edwards
Posted: 09.12.2016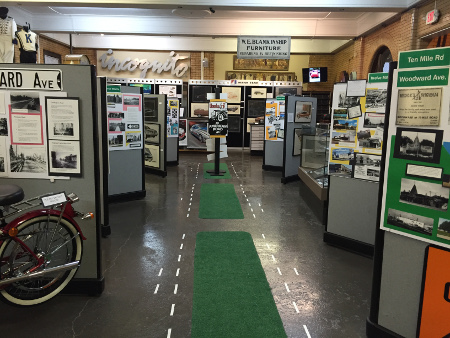 I recently visited a fantastic exhibit titled, "Chrome, Fins & Style" and I was very impressed and pleasantly surprised at all of the great talent of automotive artwork on display.
If you're interested in seeing a wonderful and unique show that really showcases our automotive design and its heritage, please come out and see Chromes, Fins and Style at The Royal Oak Historical Society, 1411 W Webster Road, Royal Oak, Mich. 48073, before it ends on Sept. 24, 2016.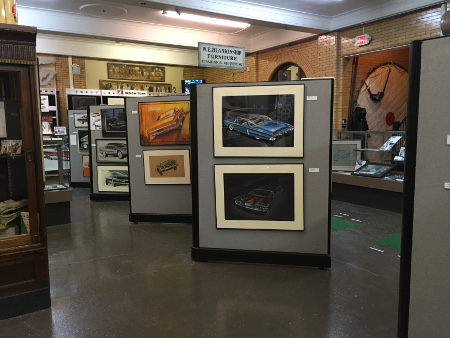 It's a show and documentation of designs that helped to shape our automotive industry and community. This show takes guests on a time-travel journey through our great design and style heritage. This spectacular design exhibit tells a great story regarding the auto industries past and who were some of the great and interesting designers within the automotive industry.

For example, the creativity and great design works by the late Audrey Moore, who had designed for Tucker and later Studebaker are on display along with great works of art submitted by Bob Ackerman (General Motors), Bob Hubbach (Chrysler), Buck Mook (Ford), Bill Robinson (Packard/Chrysler) and many others as well.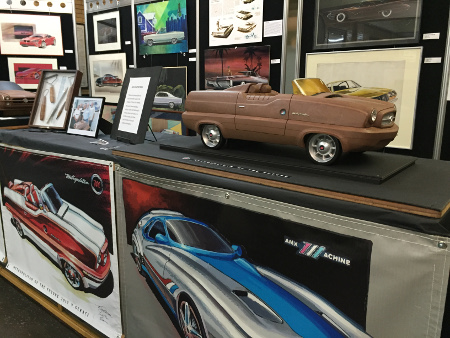 This is the second showing of automotive artwork at the Royal Oak museum. The show last year was fantastic said Muriel Versagi, who is the museum's curator. Versagi also said, "I think the fact that we have so many of these automotive designers still living here in Royal Oak, Michigan is incredible."

The exhibit features 80 original works of art and also includes an exhibit on the history of Woodward Avenue and its great roadside nostalgia from 10 mile to Maple Road. The show also highlights the days of the original Woodward Cruisers.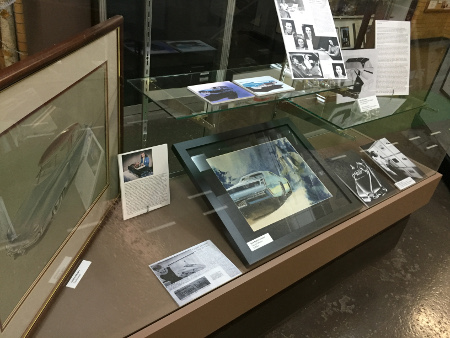 Chrome, Fins & Style is curated by the talented CCS graduate Robert Edwards. Mr. Edwards has spent the last three years making the documentary "American Dreaming, Detroit's Golden age of automotive Design: 1946-1975"

Mr. Edwards once said "The automobile is the most significant industrial object of the 20th century. The artwork that was created in the closed studios of the automotive companies is rarely seen by the public; only around 5 percent of it still exists. As for the public viewing, many generations will have the opportunity to see this great display of creativity and to appreciate the art and science of automotive styling."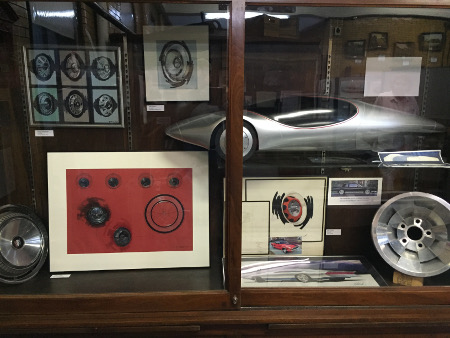 Michael Lamm and Dave Holls once said "Too little has been written about the value of automotive styling, either from an economic or marketing or an aesthetic or an evolutionary viewpoint." However this exhibit highlights the men and women who were a part of the creativity effort who made the industry what it is today.

The power of this great exhibit is powered by the Royal Oak Historical Society Museum. The group would like to continue future plans to cmake this an annual highlighting Woodward memories car shows and more. On a historical note that relates to automotive designers, General Motors' Alfred Sloan essentially established the first design studio when he created his new Department of Art and Colour on June 23, 1927. At the time, Sloan invited the late Harley Earl to head it, and as a result, automotive design history was made.

In conclusion, this artwork is a part of our American heritage and will be a part of our automotive history for many future generations to come. For further information about the exhibit please contact the museum at (248) 439-1501 open hours are 1-4 p.m. Tuesday, Thursday, Saturday; or by appointment.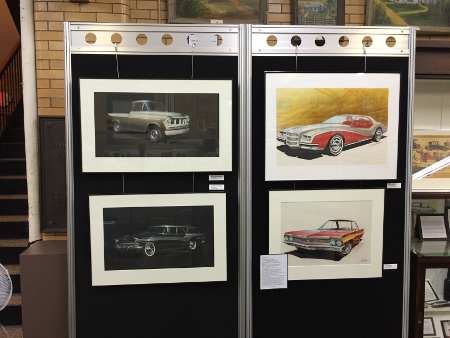 A special thanks to Robert Tate, Automotive Historian and Researcher, for contributing this story to the MotorCities Story of the Week Program.

For further information on photos please visit http://www.detroitpubliclibrary.org/ or email This email address is being protected from spambots. You need JavaScript enabled to view it. Please do not republish the story and/or photographs without permission of MotorCities National Heritage Area. (Bibliography: Edwards, Robert. "Chrome, Fins & Style Exhibit info and photos." Bayley, Stephen. "Harley Earl and the Dream Machine." 1983; Holls, Dave & Lamm, Michael. "A Century of Automotive Style 100 years of American car design." 1996.)