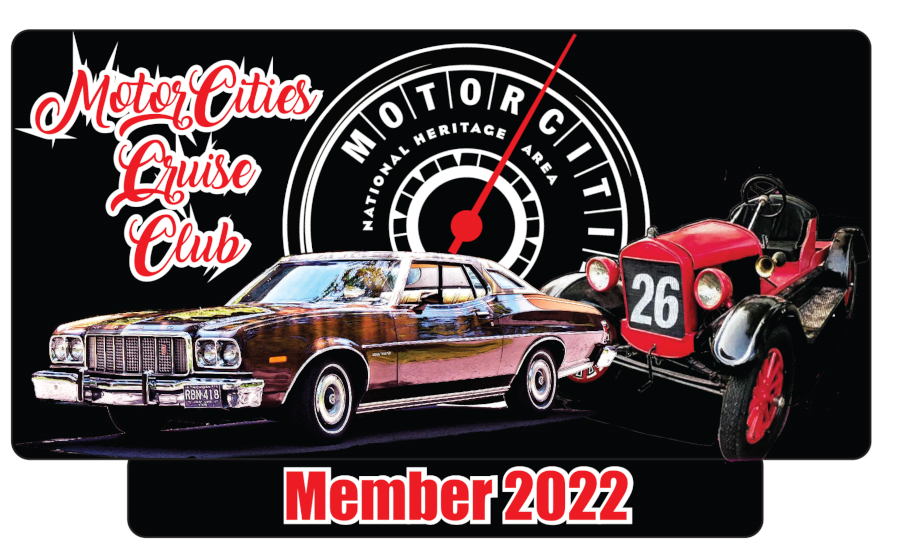 Introducing our new MotorCities Cruise Club!
Our next monthly Cruise Night hosted at a MotorCities partner attraction takes place Wednesday, August 17 at Ford House, 1100 Lake Shore Road, Grosse Pointe Shores from 4 - 8 p.m.
Each of these events is open to all cruisers, but membership has its privileges!
Ford House will be open for self-guided tours, and Motor Cities members may also stroll the grounds and gardens. The Visitor Center exhibitions will also be open FREE to cruisers, and the Speedster counter in the Visitor Center will be open for drinks and dining al fresco. NOTE: Tours of the house require a separate ticket, available for purchase on site.
BECOME A MEMBER OF MOTORCITIES AND THE CRUISE CLUB by filling out the form at the bottom of this page! (Only MotorCities members can join the Cruise Club)*

CURRENT MOTORCITIES MEMBERS -- You can join our exclusive MotorCities Cruise Club for just an additional $10/year by clicking here.
Cruise Club benefits include the following:
Club sticker and card

Member/Club specific parking at each Cruise Club event

Admission to each museum hosting an event (day of event only) for the Cruise Club member and one guest. (NOTE: MotorCities Family Membership Holders can have their family admitted)

A Raffle Ticket for an end of season drawing
2022 MotorCities Cruise Club Sponsors:
Gateway Classic Cars
Vanguard Motor Sales
Ford & Mercury Restorers Club of America
---
*
A complete list of benefits of MotorCities membership can be found
HERE