By Robert Tate, Automotive Historian and Researcher
Images Courtesy of the Chrysler Archives and Walter P. Reuther Library
Published 11.15.2023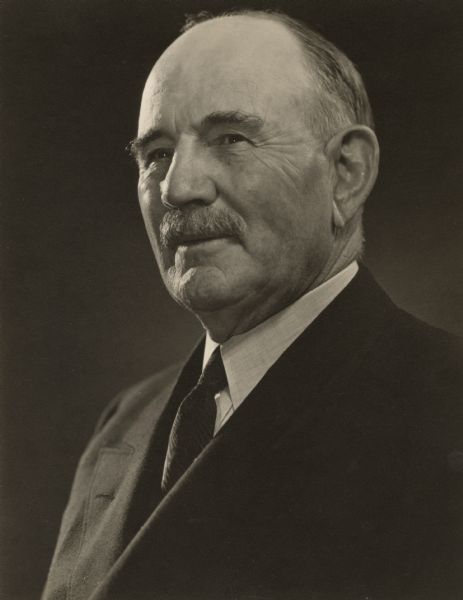 Charles W. Nash (Wisconsin Historical Society)
One of the most successful automobile pioneers who helped create the industry was Charles W. Nash (January 28, 1864 - June 6,1948). In 1890, he began working for the Durant Dort Carriage Company in Flint, Michigan. In 1910, Nash was hired by Billy Durant to lead production at Buick, part of the recently-founded General Motors. Later, Nash was first appointed as vice president of Buick, then elevated to be the fifth president of GM on November 19, 1912.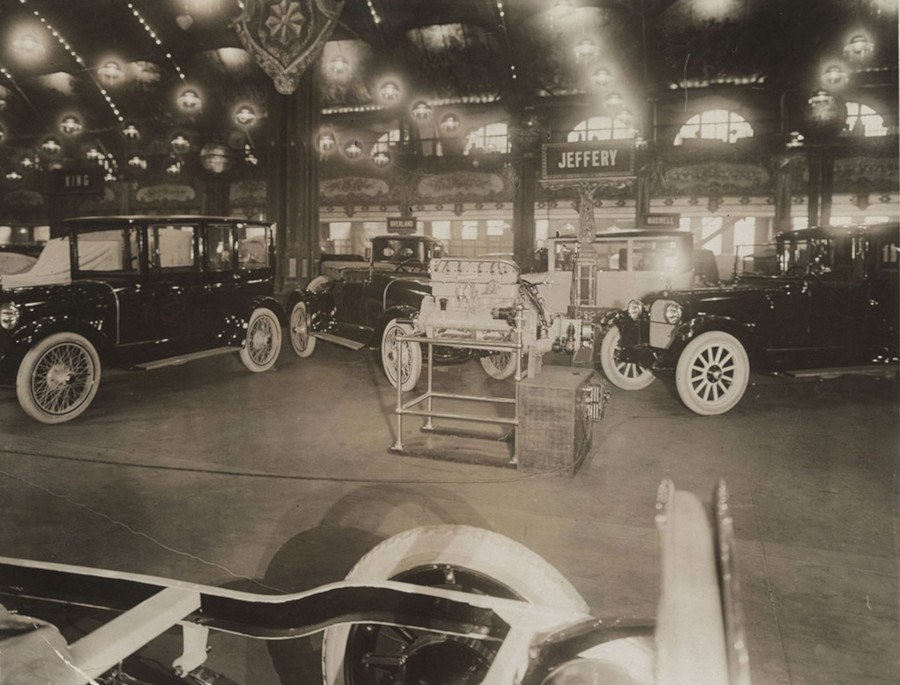 The Jeffery Car Company
On June 1, 1916, Nash resigned from GM because he wanted to be his own boss and sell an automobile under his own name. Nash founded his Nash Company in 1916-17 after purchasing the Kenosha, Wisconsin-based Thomas B. Jeffery Company, which was known for its popular line of Rambler vehicles.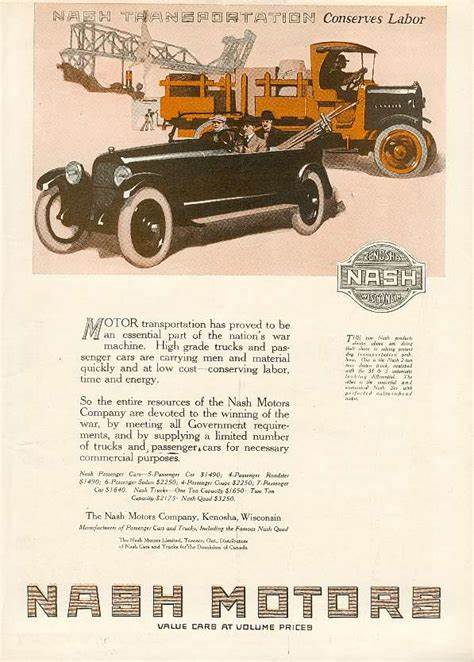 A Nash Motors ad (Robert Tate Collection)
The first Nash vehicle rolled out of the Kenosha Rambler plant in 1917. Later, Nash would acquire manufacturing facilities in Milwaukee and Racine, Wisconsin, as well as in Pine Bluff, Arkansas. Another part of Charles Nash's portfolio was the luxury auto maker Lafayette Motors of Indiana, which operated separately for time until Nash merged it into his company in 1924.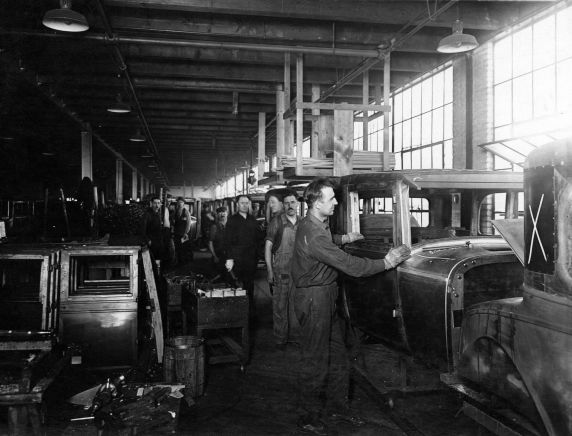 An early Nash assembly line (Walter Reuther Library Collection)
Under the leadership of its founder, the Nash brand had many great years of success and profitability in the 1920s and early 1930s, however, the Great Depression led to a lack of financial resources for Nash to keep the company stable. It was also very difficult to compete with other automakers, especially Detroit's Big Three of Chrysler, General Motors and Ford. By 1929, the Big Three controlled 75 percent of the domestic automobile market, and Nash was in fourth place when it came to sales, producing 138,000 units in 1928.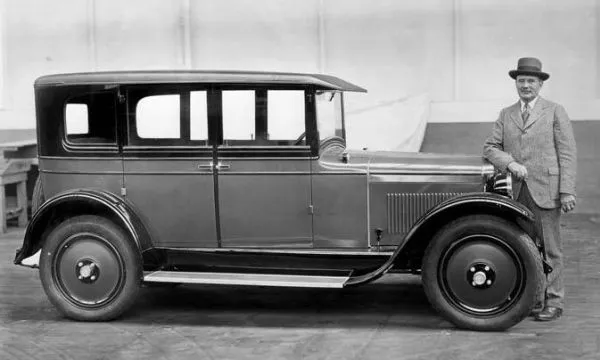 Charles Nash with his 1925 Ajax Model 223 (Chrysler Archives)
In 1937, Nash merged his company with appliance maker Kelvinator before retiring. The new company became known as Nash-Kelvinator, and the president would be George W. Mason of Kelvinator, who moved operations to Detroit.
In 1941, the Nash brand introduced a great looking new model called the 600, which was named for the number of miles it could travel on a 20-gallon tank of gas. Some automotive historians have stated that the Nash 600 model was the first low-priced American production car with a unitized body/frame construction. Historians have noted that the 1934 Chrysler Airflow and the newly designed 1936 Lincoln Zephyr model were similarly constructed, but had a higher price tag.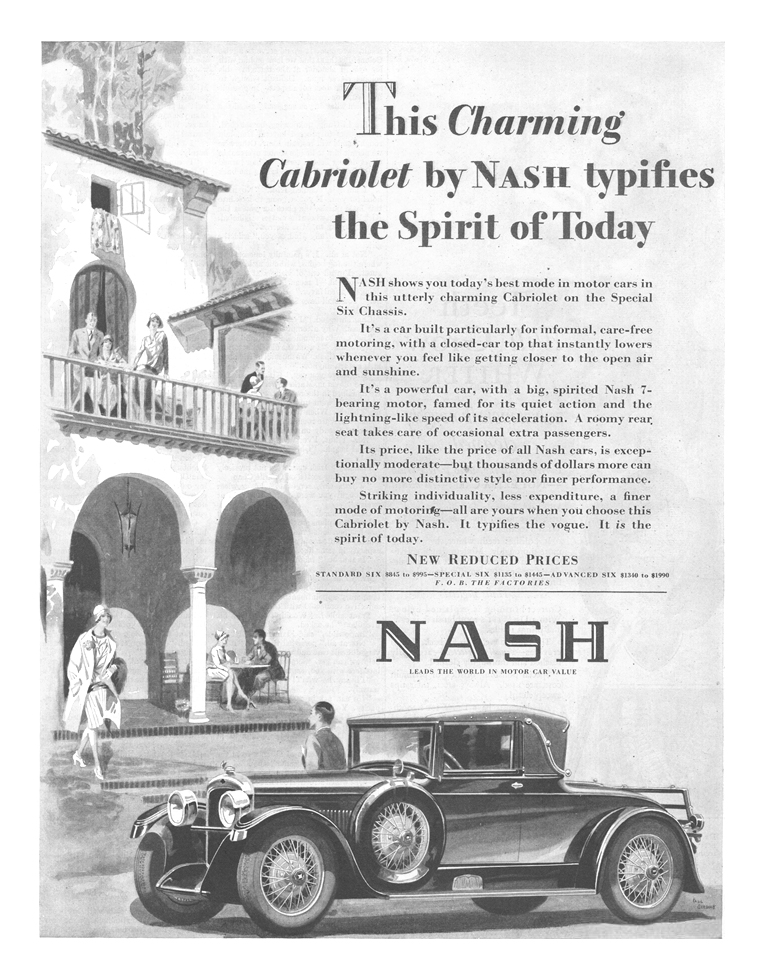 A 1928 Nash Special Six Cabriolet ad (Robert Tate Collection)
In 1948, Charles Nash died at the age of 84. Nash-Kelvinator merged with the Hudson Motor Car company in 1954 to create the American Motors Corporation (AMC).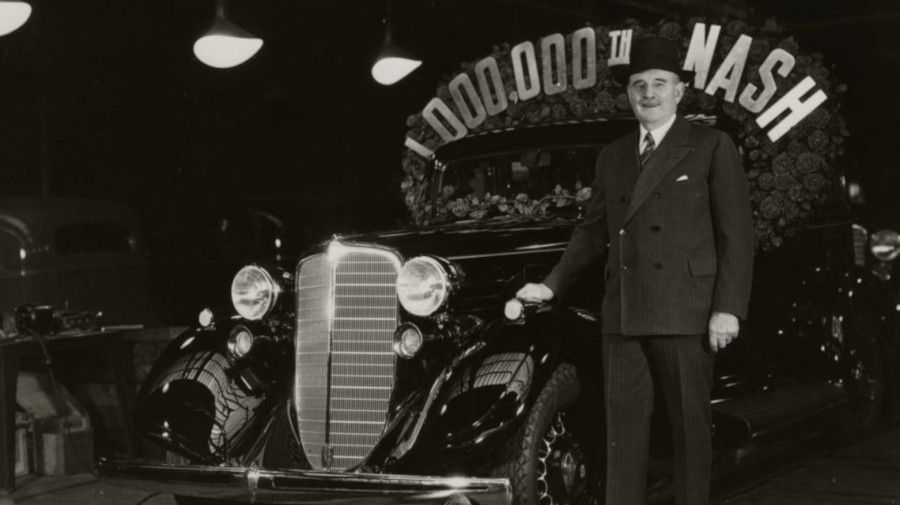 Charles Nash with the One Millionth Nash in 1934 (Chrysler Archives)
Some automotive historians have said that Nash is best remembered for responding to the American consumer by manufacturing smaller and more economical vehicles. The auto pioneer had a saying, "Give the customer more than he has paid for." A number of automotive historians have referred to Nash as the most gifted auto industry businessman in American history.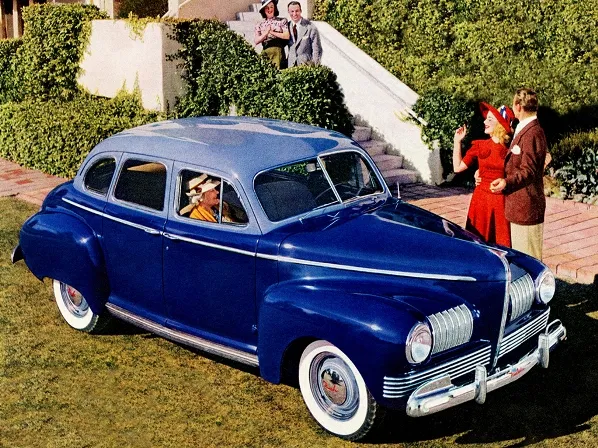 A 1941 Nash Ambassador 600 ad (Chrysler Archives)
Today, Nash is remembered as a key figure in the early days of the automotive history.
Bibliography
Wisconsin Historical Society. "Charles W. Nash and the Nash Motor Company."
American Motors Corporation Public Relations Department. "American Motors Family Album." February 1969.
Mac's Motor City Garage. "Who was Charles W. Nash?" May 28, 2022.