By Robert Tate, Automotive Historian and Researcher
Images Courtesy of the Jay Leno Collection
Published 9.20.2023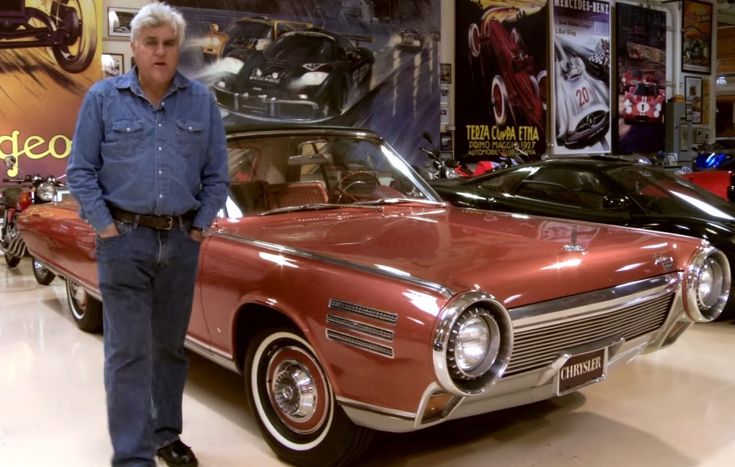 Jay Leno with his 1963 Chrysler Turbine car (Jay Leno Collection)
Jay Leno is a big part of the automotive community and has been a respected collector of vehicles for many years. His collection is outstanding and features many rare automobiles.
I have been a great fan of him and his collection for decades. As an automotive historian and collector, I admire his great sense of humor and his knowledge of automotive history.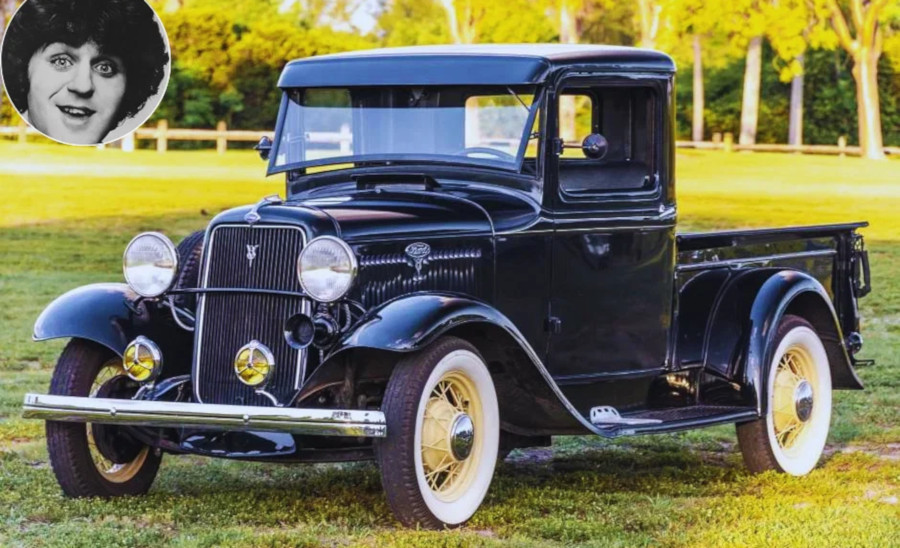 The first car in the collection: Leno's 1934 Ford pickup truck (Jay Leno Collection)
Leno, who is a longtime stand-up comedian, hosted "The Tonight Show" on NBC from 1992 to 2009 and again from 2010 to 2014. He graduated from Emerson College in Boston with a degree in speech therapy before starting his career performing comedy in nightclubs.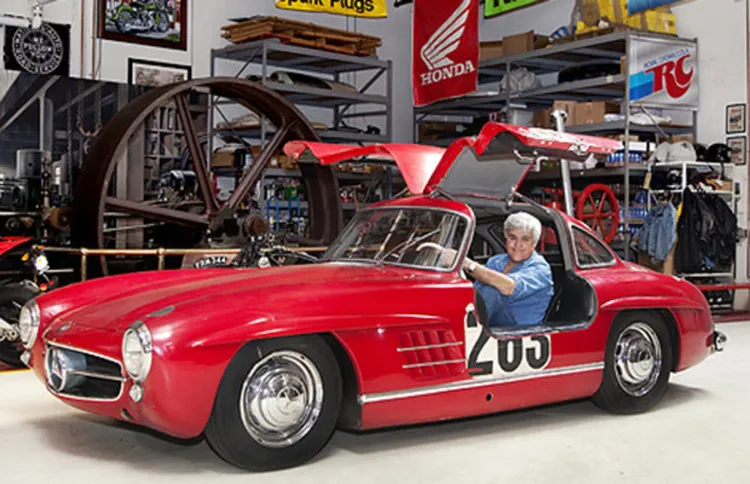 Leno at the wheel of his 1955 Mercedes 300SL Gullwing coupe (Jay Leno Collection)
His collection includes many great and collectible automobiles like a 1963 Chrysler Turbine and a 1955 Mercedes 300 SL Gullwing coupe that is valued at about $1.8 million. Leno also owns a 1967 Lamborghini Miura P400 model that is worth about $3.5 million.
The first classic vehicle Leno purchased was a 1934 Ford pickup truck, which he bought when he was just 14. His father found the truck at an abandoned gas station.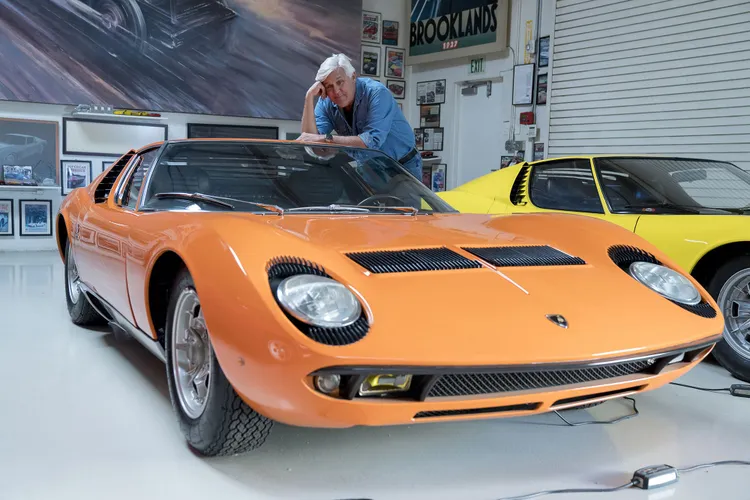 Leno with his 1967 Lamborghini Miura P400 (Jay Leno Collection)
The world-renowned collection keeps Leno very busy as it continues to grow. Leno's collection includes both American and foreign makes of classic automobiles like those you would see displayed at popular automotive museums across our country.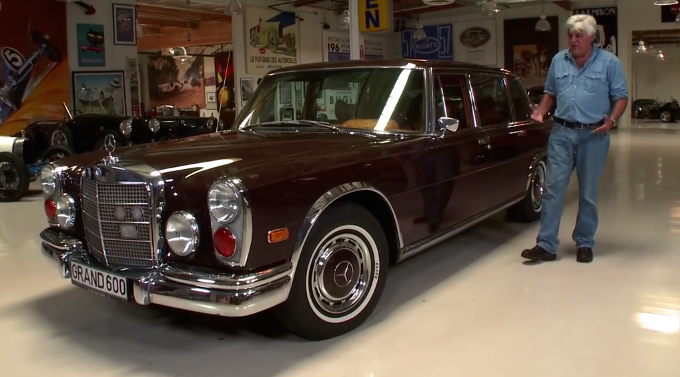 Leno's 1972 Mercedes Benz 600 Kompressor (Jay Leno Collection)
Automotive historians have reported that Leno owns 181 classic vehicles and 160 motorcycles in his private collection. The collection is not open to the public; however, he has shared it with many automotive enthusiasts.
Leno currently stores his massive car collection in the Big Dog Garage, located in Burbank, California, which is actually a series of large hangars at the Bob Hope Airport (also known as Hollywood Burbank Airport). One of his favorite vehicles in the collection would be his 1972 Mercedes Benz 600 Kompressor.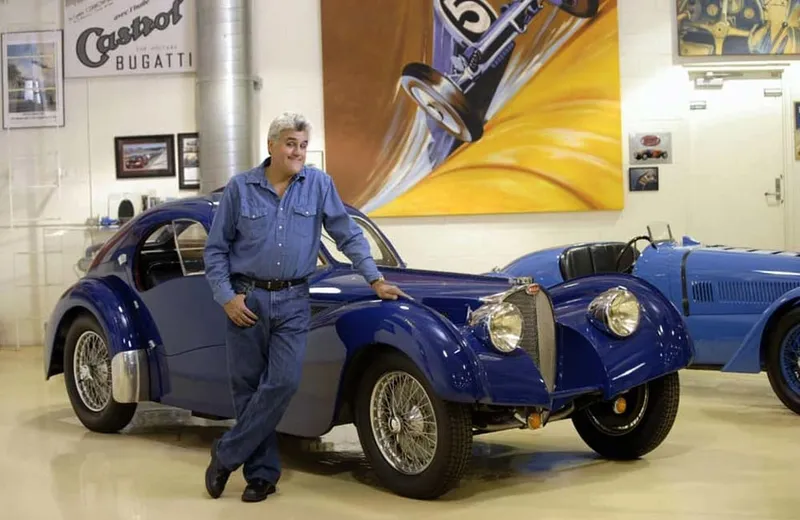 Leno with his 1937 Bugatti (Jay Leno Collection)
Experts have estimated that Leno's automotive collection is worth about $450 million. That value is so high because Leno is very selective when adding a classic vehicle to his prestigious collection.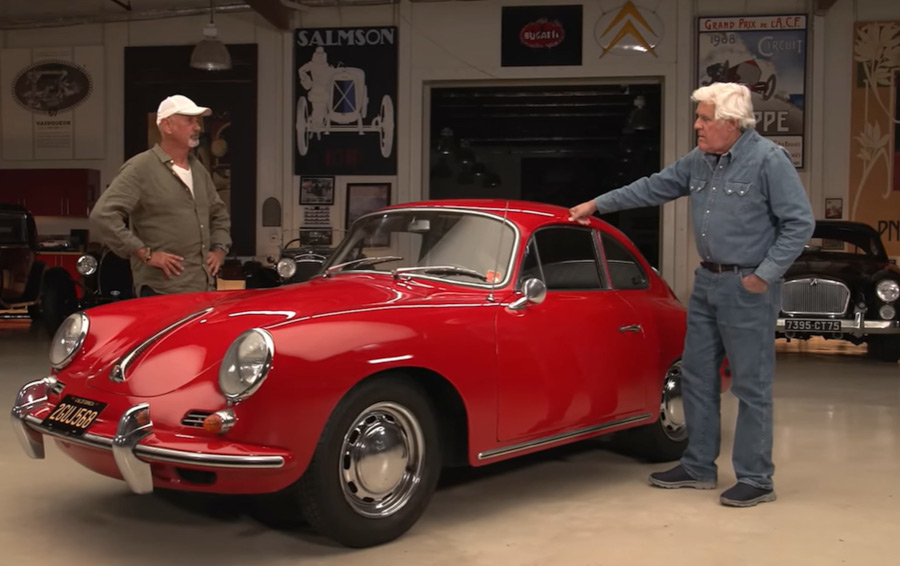 Leno's 1963 Porsche 356 (Jay Leno Collection)
Obviously, Leno has a passion for collecting and restoring classic automobiles which continues to grow. That passion is on display in his Emmy-winning television program "Jay Leno's Garage," which discusses classic and muscle cars as well as motorcycles. The show also highlights automotive history and features restoration projects.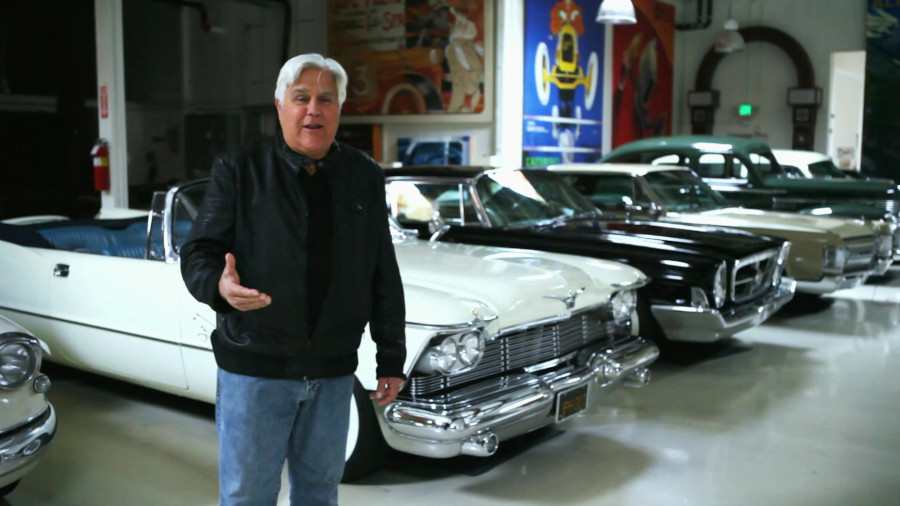 Leno with his 1958 Chrysler Imperial
In conclusion, while nobody knows what the future holds, Leno will likely continue to collect classic vehicles. He is a very talented guy, and his automotive enthusiasm has made him a role model for car collectors.
Bibliography
CarZing Team. "Everything You Should Know about Jay Leno's Car Collection." March 10, 2022.
Dyer, Nathan. "With a Net Worth of $450 million, Check Out Jay Leno's Car Collection." CARHP, September 1, 2023.
Garrett, Mike. "7 Surprising Things We Learned from Our Visit to Jay Leno's Garage." Nitto Driving Line, May 22, 2017.