by A. Wayne Ferens
Images Courtesy of Ford Motor Company, Ferens Collection
Published 12.28.2022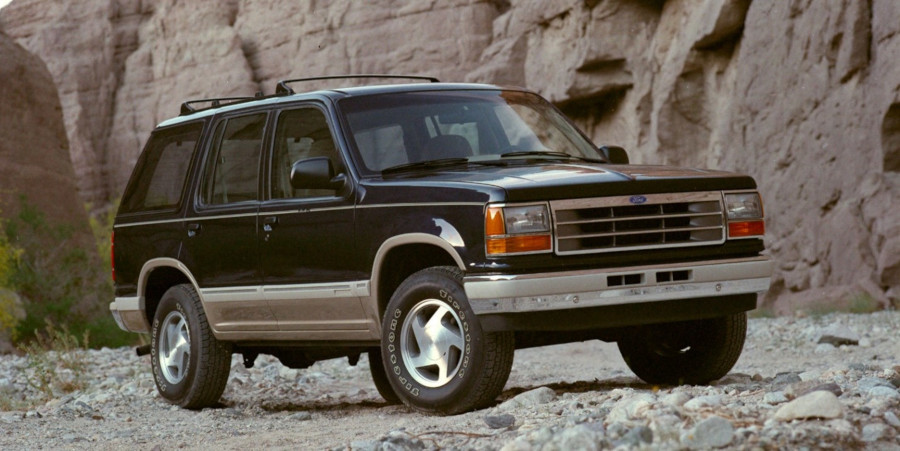 The first generation Explorer (Ford Motor Company Archives)
By the late 1980s, consumers were growing tired of sedans and station wagons. The Sport Utility Vehicles (SUVs) that were being offered at the time like the Chevrolet S-10 Blazer, Toyota's Land Cruiser, Land Rovers, Jeep Wranglers and the Ford Bronco and Bronco II were mostly rated as marginal in quality, uncomfortable, cramped, poor ride/handling and underpowered with most of the emphasis on utility.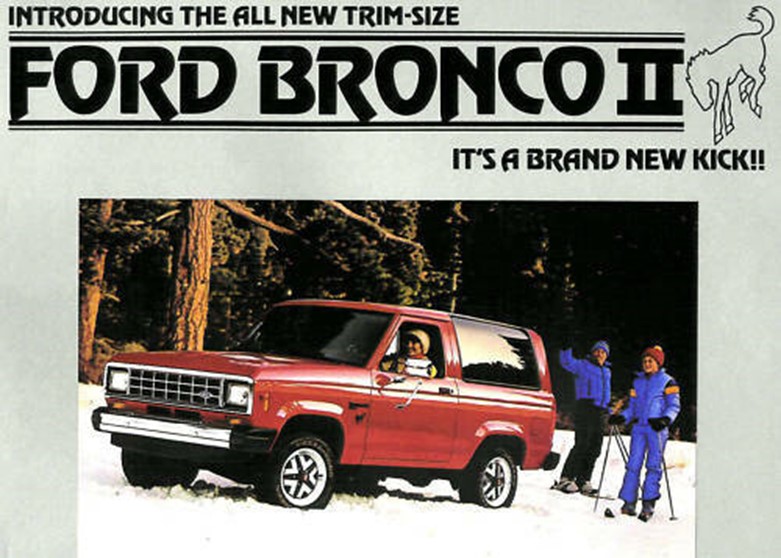 A Ford Bronco II (produced from 1983-1990) sales brochure (Ferens Collection)
Leo Shedden, Ford's truck marketing manager, and his team of product planners quickly became aware that consumers wanted a new personal truck that would be comfortable, provide plenty of cargo space, be easy to enter and exit, easily accommodate five or six passengers and have enough power to tow a trailer.
Bob Lutz was moved from Ford of Europe in 1985 to head up Ford's truck operations in the U.S. Almost immediately, he would initiate the development of a new vehicle that would compete with the second-generation Jeep Cherokee that was introduced in 1984. What the project people called the four-door Bronco II, Lutz required that it be wider, have more track width and be demonstrably bigger than the Cherokee. Ford allocated a budget of $400 million for the project and, even though it carried over a lot of Bronco II parts, it would be a wider & longer vehicle than the Bronco II with all new styling and a new front-end design.
The poor selling Bronco II's successor would be built on the Ranger truck platform -- body on frame SUV. It would use boxy truck-like styling with large limousine doors, provide a large cargo carrying area and have ample head and legroom for the rear seat passengers. The new Ford Explorer would set the standard by offering car-like features that included power steering, fold-down rear seats, power sunroof and improved ride quality. After much debate and focus group testing it was decided to offer the new Explorer in both two and four-door version to appease management who refused to abandon the two-door market.
The new Explorer would be powered by a 4.0-liter OHC Cologne V6 engine rated at 155-horsepower. It would be offered in rear or all-wheel drive in both automatic and standard transmission to capitalize on the F-150's popularity with the off-road set. The Explorer trim offerings shared names with those already being offered on the popular F-150: the Explorer was offered in Sport, XL, XLT and Eddie Bauer trims.
As soon as the full-size clay models were completed, Ford knew they had a winner. When the Explorer was introduced in March 1990 with a base price of $17,656, it became an instant success. In 1992, the first full year without the Bronco II in the sales mix, Ford sold 306,681 Explorers. Over the next several years, Ford's competitors could not catch up.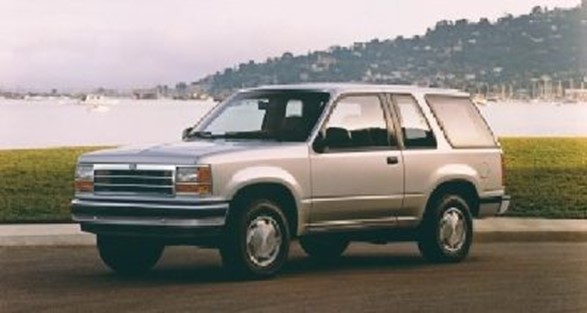 The Ford Explorer became an instant success (Ferens Collection)
The press had nothing but praise for the new Explorer calling it "the winner in the space race," and Wheeler Magazine named the Explorer its 1990 and 1991 Four-Wheeler of the Year. With a large number of customers switching out of luxury cars and into Explorers, the SUV race was on. As demand grew and more manufacturers cut back or dropped their sedans and station wagons, more SUVs became mainstream. Most SUVs provide a higher ride height, longer suspension travel, multi-seat options and a large selection of engine and powertrains -- and to think the Ford Explorer was the one that set the bar.
A demonstration of the Explorer's cargo capacity (Ferens Collection)
While the Jeep Cherokee may have started the 4-door SUV trend, the Explorer quickly became the new family car providing comfort, space and high quality premium features like fold down rear seats that provided lots of cargo space.
Bibliography
Motor Authority....Cars that matter.
Ford Motor Company Archives
Automotive News