By Robert Tate, Automotive Historian and Researcher
Images courtesy of Ford Motor Company and Superformance
Published 3.9.2022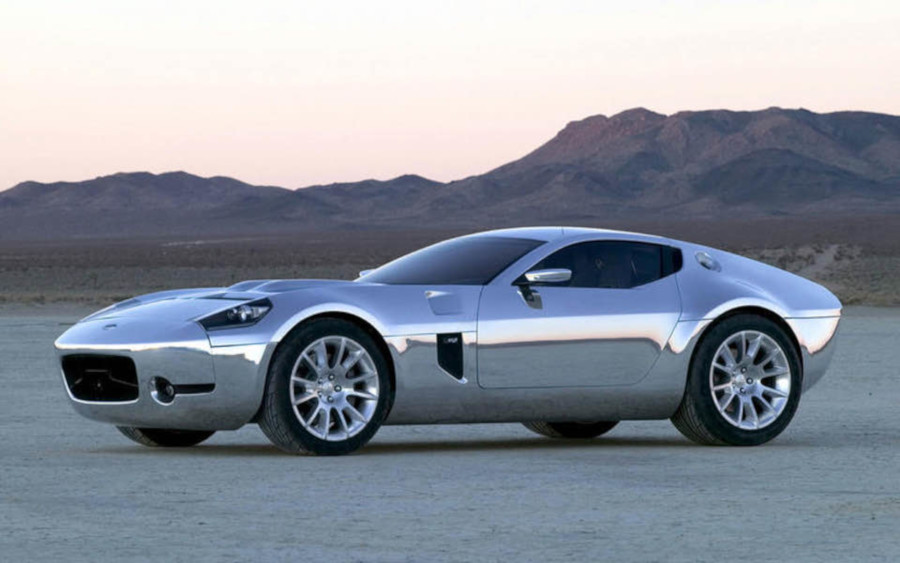 2005 Shelby GR 1 Concept (Ford Motor Company Archives)
The name Shelby and great looking sports car designs have always gone together very well in our automotive history. One of the best-looking and iconic sports cars was the 2005 Shelby GR-1 concept model.
The Shelby GR-1 concept was developed by the Ford Motor Company as a front-engine, two-seat fast back super car model that quickly built a big following across the country. It was inspired by Carroll Shelby (1923-2012) who has left his mark on the automotive industry and was renowned worldwide for his high performance, slick-designed sports cars. I always admired his award-winning Shelby Mustang designs that many auto enthusiasts like myself and others really appreciated.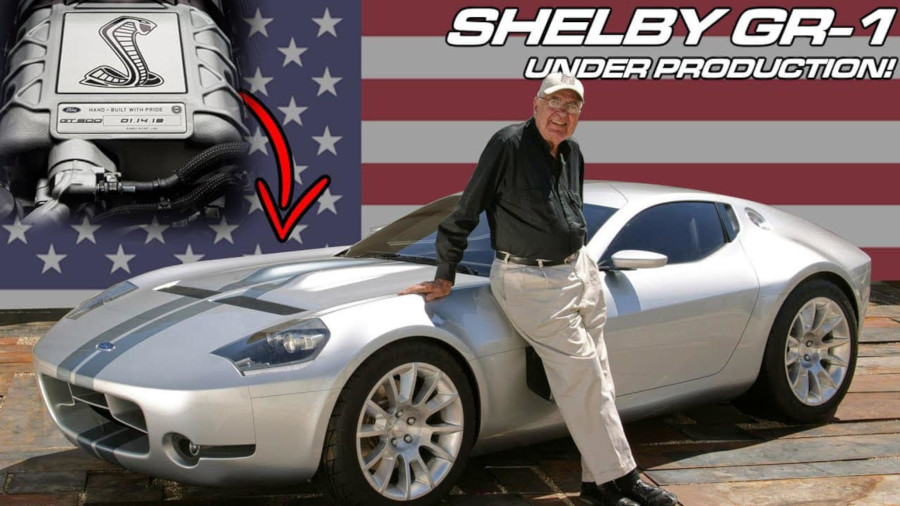 Carroll Shelby with the Shelby GR 1 concept (Superformance)
The Shelby GR-1 was introduced to the public in 2004 at the prestigious Pebble Beach Concours d'Elegance and also appeared at the 2005 North American International Auto Show in Detroit. The car was inspired by the Shelby Daytona. The Shelby GR-1 was intended to be a fully engineered, production and drivable automotive project vehicle with its great looking muscular fastback styling inspired by automotive designer Peter Brock.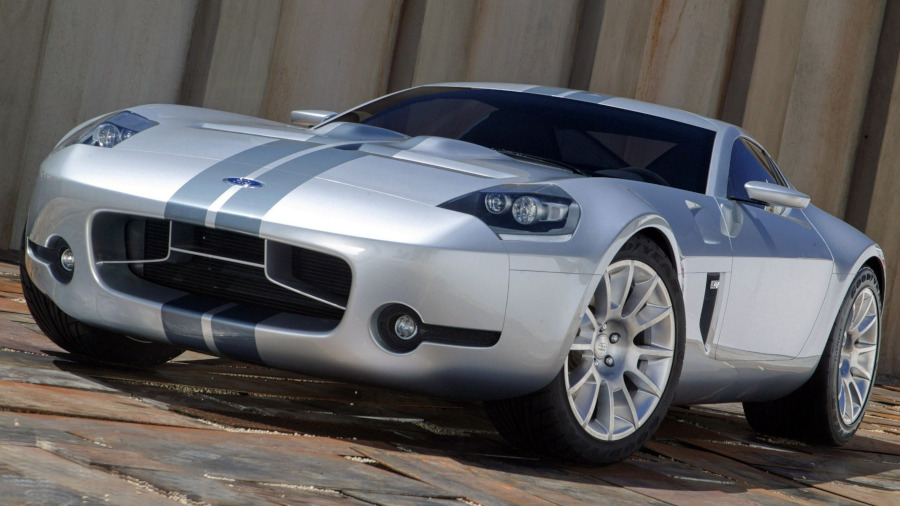 2005 Shelby GR-1 Concept (Superformance)
The automotive website Supercars.net said that "The Shelby GR-1 concept model establishes itself as one of the most contemporary and dramatic front engine, two seat fastback supercars. This running prototype impresses with a 605-horsepower, 390-cubic inch all aluminum V10 engine."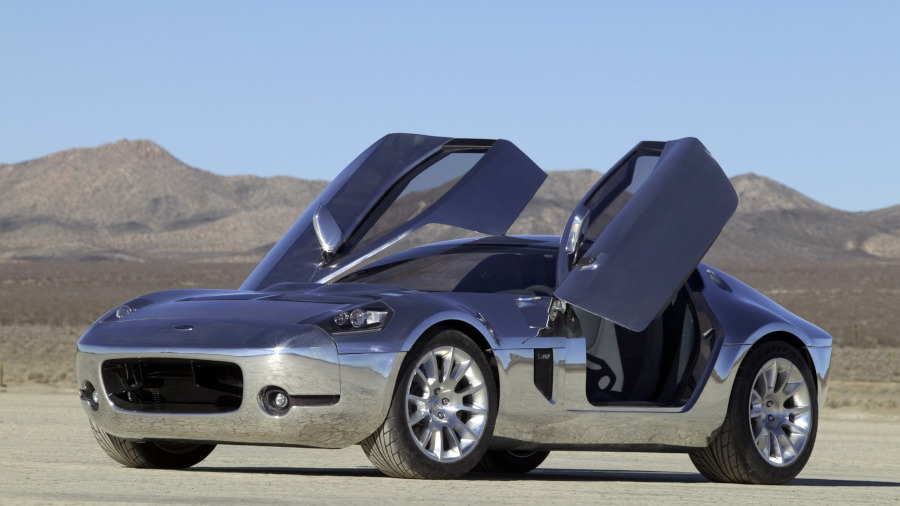 2005 Shelby GR 1 Concept with doors opened (Ford Motor Company Archives)
Stylistically, the GR-1 also offered a great looking butterfly door design that showed off its great looking race car-inspired interior look. The seats were incorporated with removable Alcantara comfort seat inserts that were individually tailored with a great looking design that many automotive enthusiasts had admired, including me. The interior also focused on the driver and his/her comfort when driving. The instrument panel offered a sports car look with an updated analog gauge feature that included a combination analog tachometer with floating watch-line elements and a digital speedometer.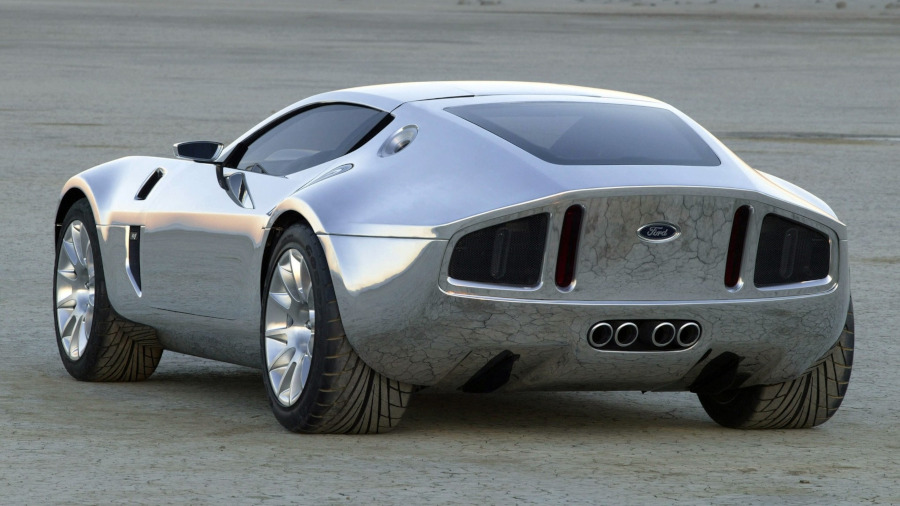 Shelby GR-1 Concept rear view (Ford Motor Company Archives)
Some automotive historians have said that the Shelby GR-1 was designed to bring back the look and feel of the Shelby Daytona coupe developed many years ago. Brock's Shelby Daytona coupe that was designed many years ago, influence the popular Shelby GR-1 concept model in 2005.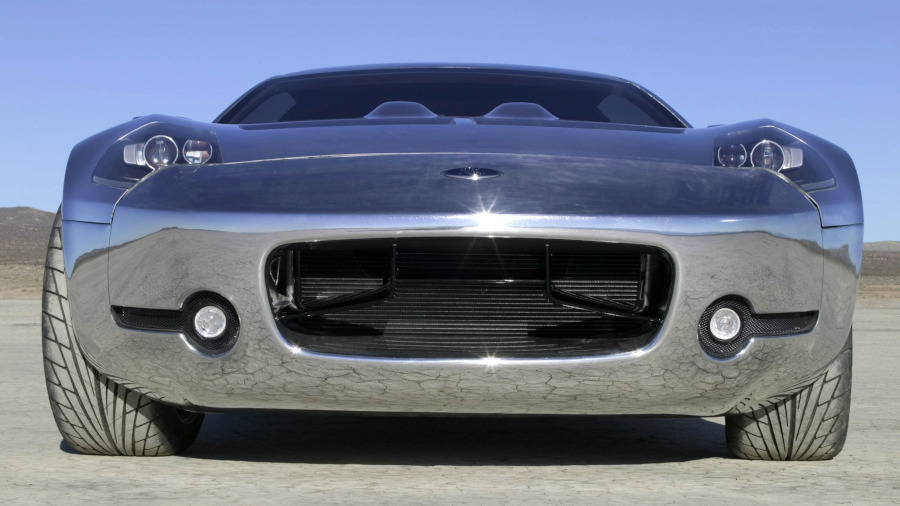 Shelby GR-1 Concept front end (Ford Motor Company Archives)
For a couple years now, rumors have been rampant that the Shelby GR-1 concept model could make a limited-production comeback. A company in Irvine, California called Superformance, is trying to bring back the model for high end automotive enthusiasts. Much credit for the vehicle's revival should be given to Lance Stander, CEO of Superformance. The company would like to make and sell the model to the public. However, federal regulations on low production vehicles are currently blocking the idea. Ford has already shipped Stander and the team at Superformance the original 2005 Selby GR-1 concept model to be reviewed and evaluated by engineers and designers.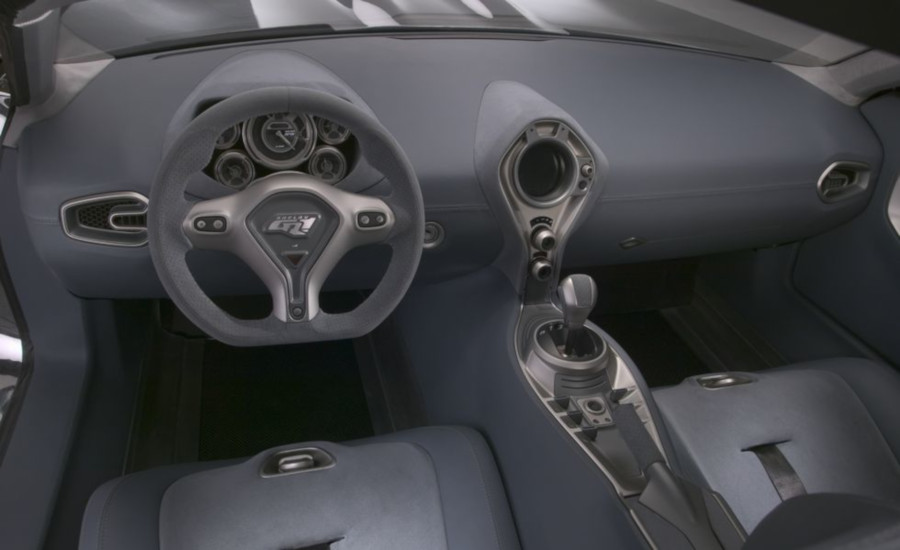 Shelby GR-1 Concept interior (Ford Motor Company Archives)
In conclusion, I always thought that the Ford Shelby GR-1 concept should have been used in the popular James Bond movie franchise. The vehicle offered a timeless design that most automotive enthusiasts have admired for years … and could for many years to come.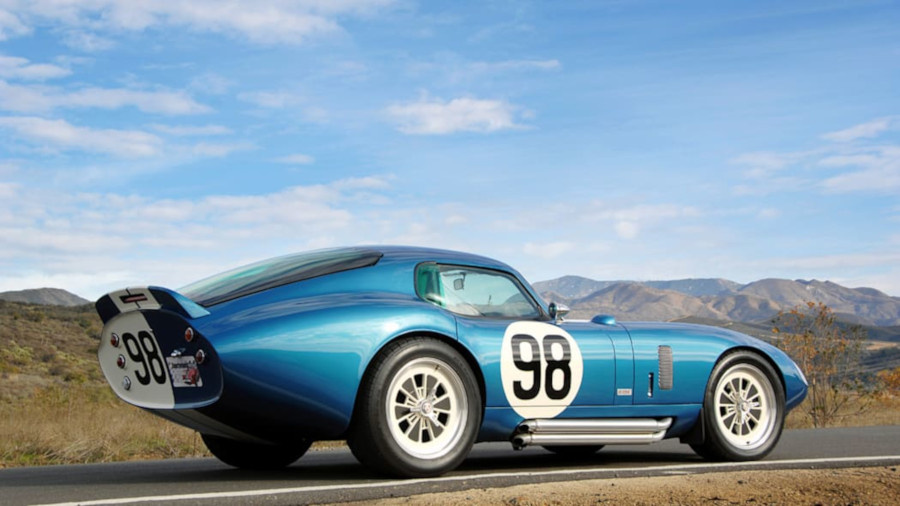 1964-65 Shelby Daytona Coupe 98 designed by Peter Brock
Bibliography
Siler, Steve. "Superformance will Resurrect Ford's Stunning Shelby GR-1 Concept." Car and Driver. January 7, 2019.
Bergman, Jonathan. "Gone But Not Forgotten Superformance Shelby GR-1 Slated to Hit the Road in …" HotCars.com. October 30, 2019.
Oliva, Jacob. "Reborn Ford Shelby GR-1 to Pack Supercharged V8 with 700+ H.P." Motor1.com. January 20,2019.