By Robert Tate, Automotive Historian and Researcher
Images from Various Sources
Published 6.8.2022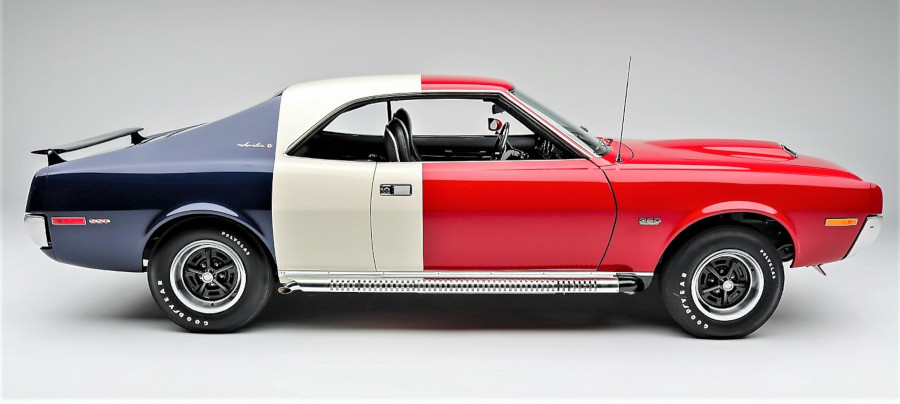 1970 AMC Javelin (photo by Travis LaVine, courtesy of LaVine Restorations)
One of the most iconic automotive designs made by American Motors (AMC) was the popular Javelin sports coupe. Some automotive historians for many years have said that the Javelin was really not that popular as a muscle car, however, it still qualifies as a great looking performance car to me -- and many other automotive fans across the country share my opinion. Specifically, I was very impressed with the red, white and blue 1970 Javelin SST Trans Am coupe.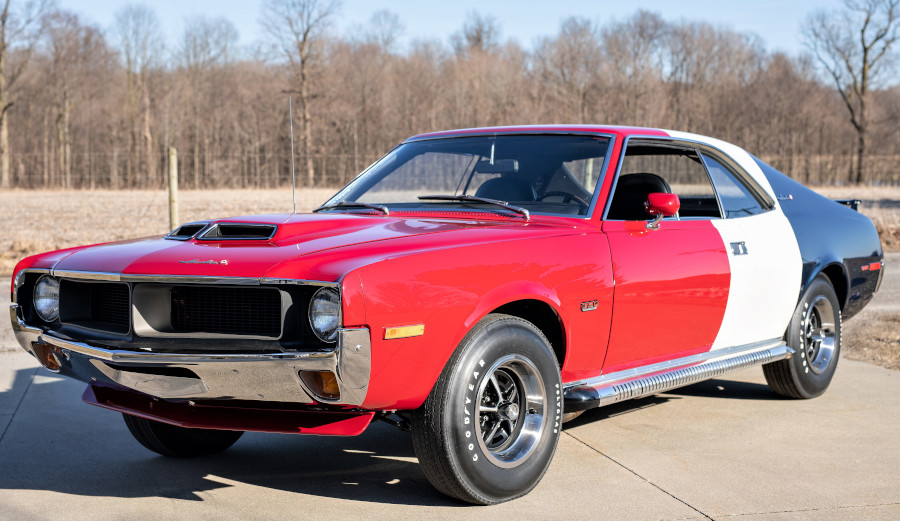 1970 AMC Javelin (photo by Travis LaVine, courtesy of LaVine Restorations)
The 1970 AMC Javelin was the automaker's answer to the popular Ford Mustang and Chevy Camaro. Many automotive enthusiasts give a lot of credit to Dick Teague for styling such a great looking automobile. There were many popular models in this series, including the "Big Bad Javelin" and the "Mark Donohue" signature edition, which attracted young drivers.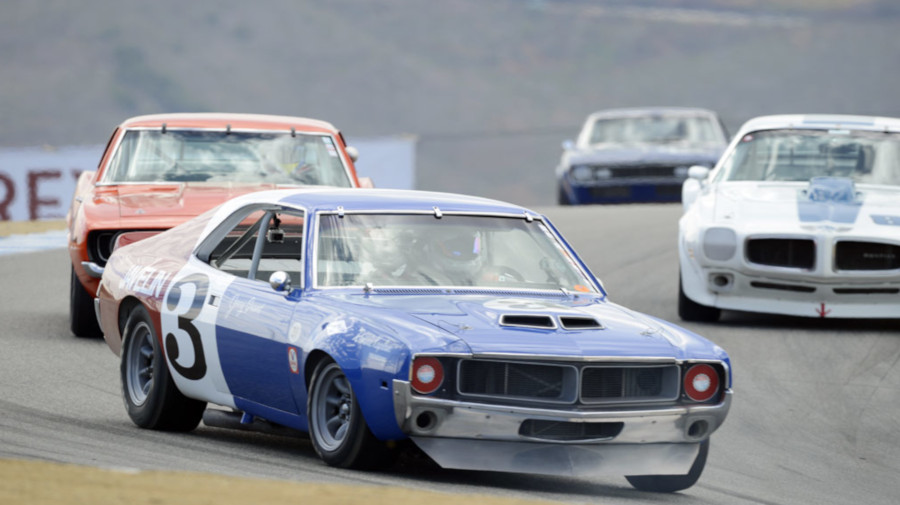 1969 AMC Javelin race car (ConceptCarz.Com)
The 1968 Javelin SST sold for $ 2,587 with a total of 26,286 units manufactured for the American market. In addition, the red, white and blue Trans-AM edition, which weighed in at 3,340 pounds, was available for $ 3,995. A total of 100 units were made. Some automotive historians have said that the Trans-AM edition were actually replicas of Ronnie Kaplan's race cars, with a popular paint scheme invented by Brooks Stevens. Today, the red, white and blue, along with the popular "Mark Donohue" edition vehicles, are highly collectible and are very expensive.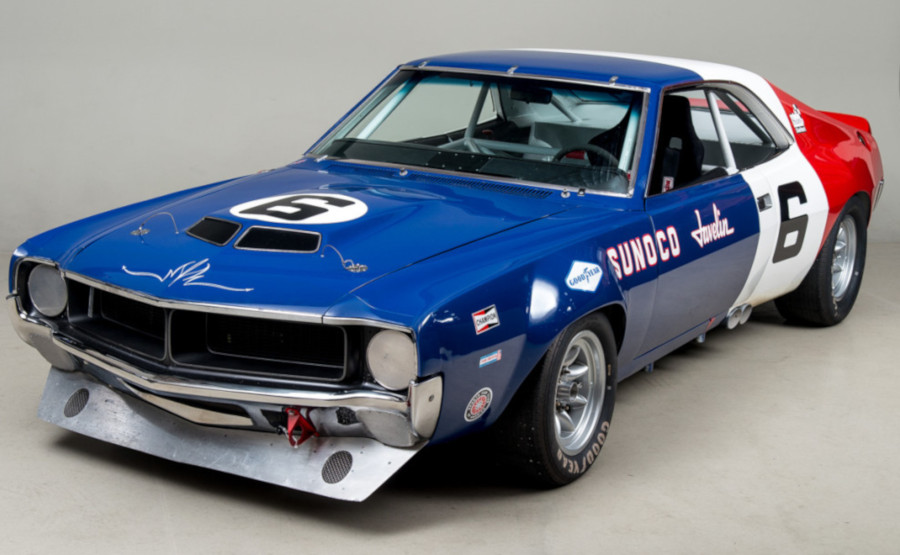 1970 AMC Javelin front view (Canepa)
The 1968 Javelin was powered by a 343 cubic inch, 280 hp engine linked to a four-speed gearbox. The AMX hood with its functional Ram-Air induction was also included in the introduction. The model was very fast and became a popular competitor on the racing circuit. AMC entered the Javelin in the Sports Car Club of America's (SCCA) Trans-AM series for production-based vehicles. It was Roger Penske, along with driver Donohue, who surprised the racing world when they announced they would take over the AMC Trans-AM world program for 1970. Javelin made a big impression on the track with its distinctive red, white and blue paint scheme, and the AMC team won the Trans-Aim title in 1971.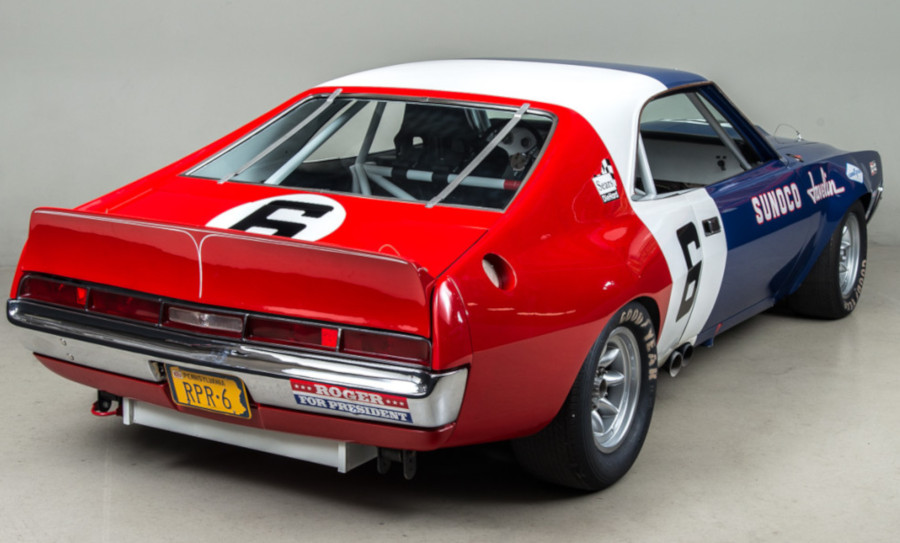 1970 AMC Javelin race car rear view
Patrick R. Foster, author of several books on American Motors including "AMC Cars 1954-1987," said this about the 1971 Javelin models: "For 1971, AMC continued to roll out new passenger car models. In fact, 1971 may have been the busiest new car period in AMC history. An all-new Javelin debuted, larger-looking than before and boasting bulging front fenders. The two-seat AMX was dropped but a four-passenger version based on the new Javelin carried on the name and high-performance traditions of the original AMX."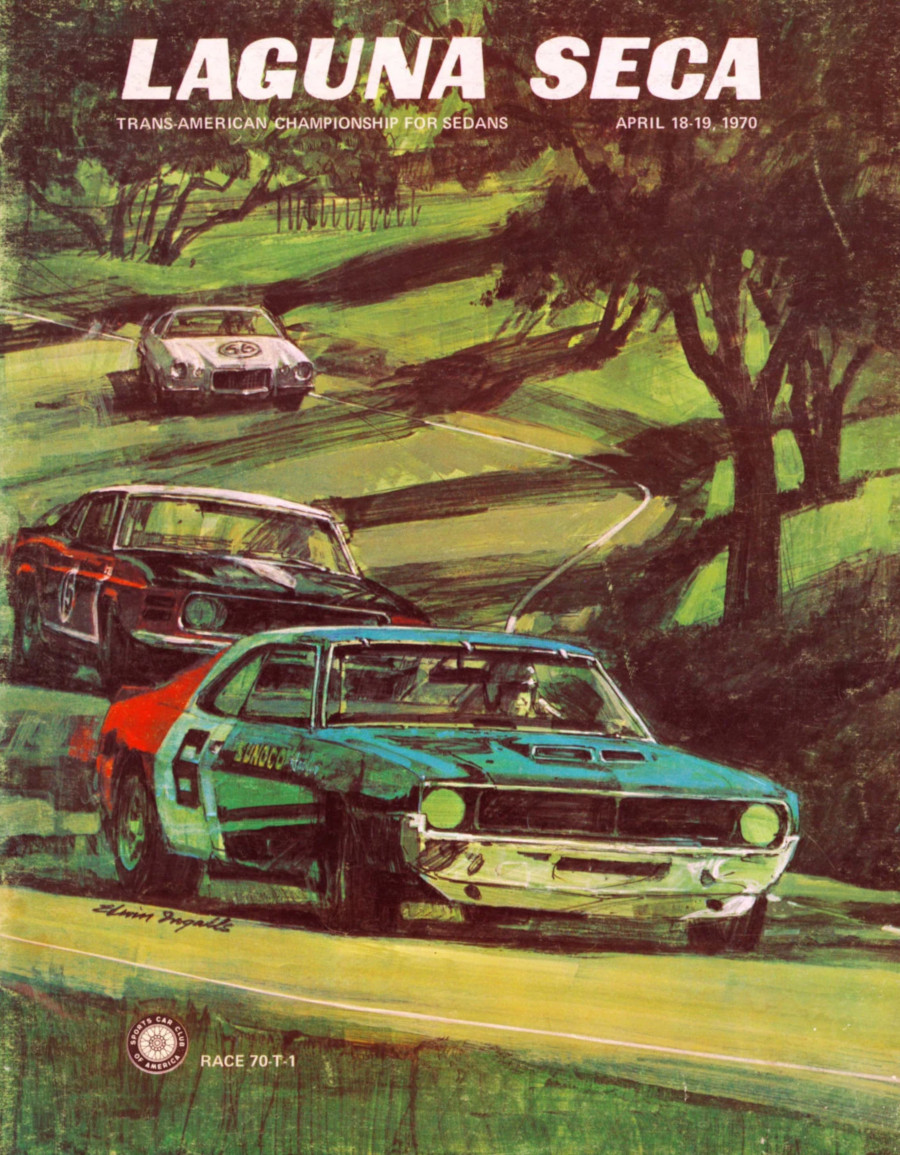 1970 Laguna Seca race program
The Trans-Am editions were great looking high-performance cars that created a big fan base across America. Converting 100 Javelin SST models into Trans-Am editions was very costly, and AMC actually lost money on the program.
Donohue Puts His Mark on the Javelin magazine ad (AMC Archives)
In 1971, Donohue was back for a second season to represent AMC. The company was very pleased with the relationship, since Donohue won its first-ever Trans-Am title and helped generate sales. He was also asked to incorporate some special racing modifications into the new production Javelin-AMX models, including his signature rear spoiler.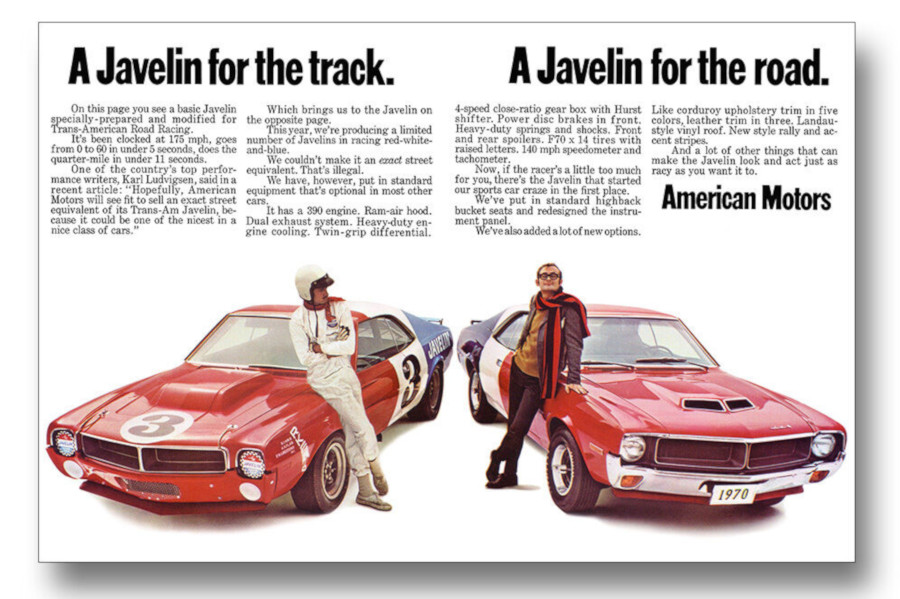 AMC Javelin magazine ad
In conclusion, Mark Donohue, Roger Penske, and the red, white and blue AMC Javelin made racing history during the early 1970s and will always be remembered.
Bibliography
Foster, Patrick R. "AMC Cars 1954-1987: An Illustrated History." Iconografix, 2004.
Kowalke, Ron. 1968-1970 American Motors Javelin SST. "Red, White and Blue 1970 Javelin SST Trans Am Coupe." American Muscle Cars, a Supercar Source Book, 1960-1995.
Dorrington, Leigh. "1970 AMC Javelin SST Trans-AM: Red White and Blue." Auto Week, August 27, 2006.
Strohl, Daniel. "Hemmings Find of the Day: 1970 AMC Javelin Trans Am." Hemmings, August 8, 2019.