by Bob Sadler, MotorCities Communications Manager
Images Courtesy of Brian Yopp, UAW International Union
Published 11.30.2022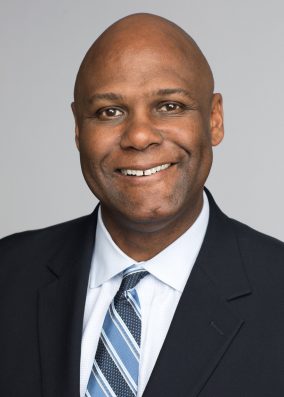 Ray Curry

Recently, MotorCities' Deputy Director Brian Yopp interviewed Ray Curry, President of the UAW International Union, who recounted his early days in North Carolina and his ascension through the ranks to become the union's second African American leader. The interview is presented as part of our Making Tracks initiative, telling stories of more than a century of African Americans in the automotive industry.
You can watch the interview here.
A North Carolina native, Curry was elected President of the UAW on June 28, 2021 following the retirement of Rory Gamble. He became a UAW member in July 1992, when he was hired as a truck assembler at Freightliner Trucks in Mount Holly, North Carolina, (now known as Daimler Trucks, NA). Previously, Curry served in the U.S. Army for three years on active duty and five years in the reserves.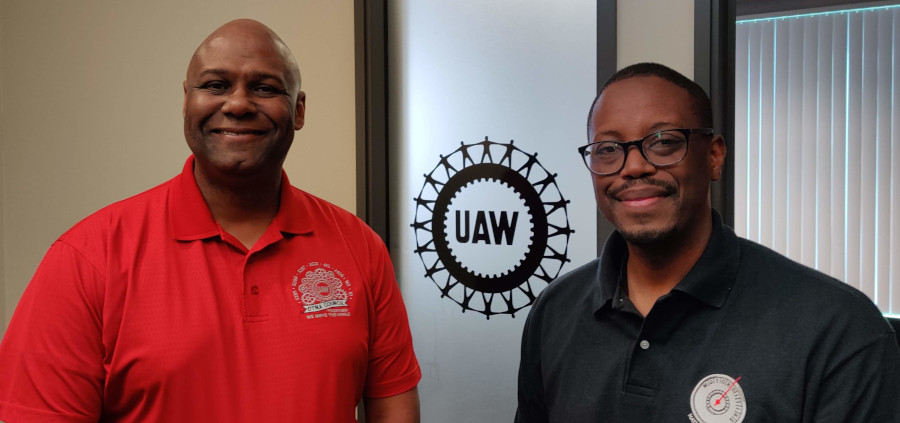 UAW President Ray Curry with MotorCities Deputy Director Brian Yopp
In 1998, Curry was first elected to serve in leadership positions both within his local and regionally. He also worked as a member organizer on the Freightliner organizing drives in Cleveland, Gastonia and High Point, North Carolina.
UAW President Ron Gettelfinger appointed Curry to the International staff in 2004, where he serviced UAW contracts in aerospace, automotive (Chrysler, Ford, and General Motors facilities), heavy truck, and numerous independent parts supplier locations in Alabama and Tennessee. He was appointed Region 8 assistant director in 2010, and four years later, elected Director of UAW Region 8.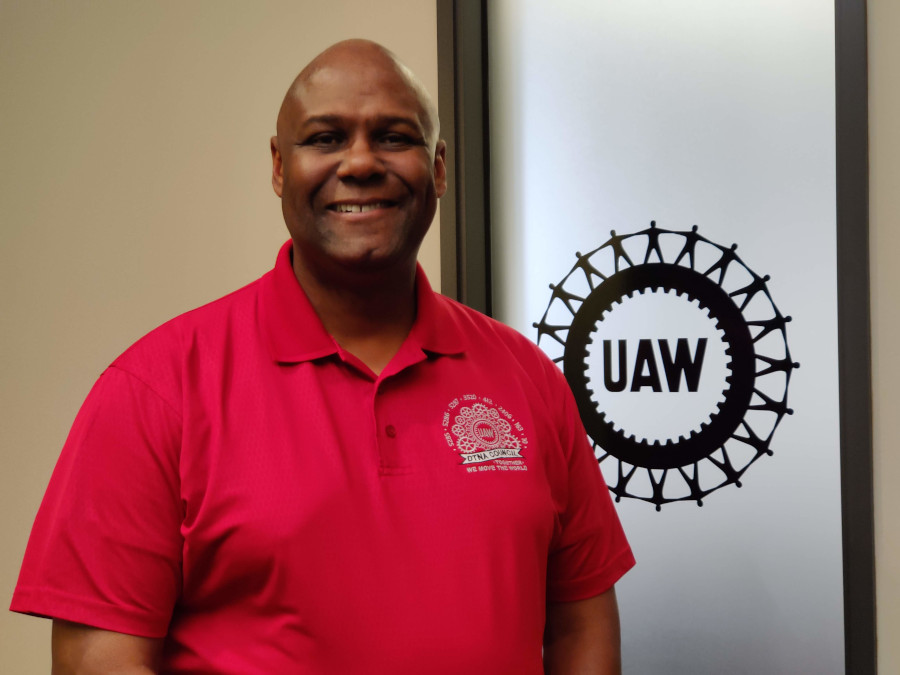 UAW President Ray Curry
In June 2018, Curry was elected UAW Secretary-Treasurer at their 37th Constitutional Convention. In this role, he was instrumental in implementation of broad financial ethics reforms and oversight as part of the UAW's Ethics Reforms Initiative. As UAW President, Curry continues his commitment to transparency and reform.
He is a graduate of the University of North Carolina at Charlotte with a B.S. in Business Administration/Finance. He holds MBA degree from the University of Alabama.