By Robert Tate, Automotive Historian and Researcher
Images Courtesy of the GM Media Archives and the REO Truck Archives
Published 3.10.2021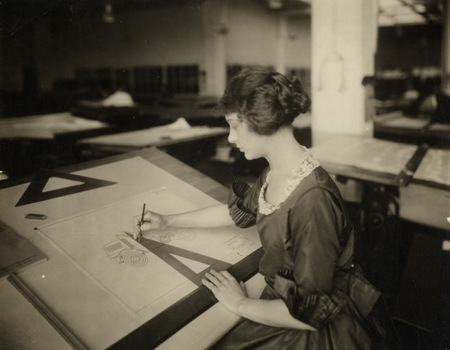 Marie Luhring, first female truck designer (REO Truck Archives)
Today, we look at two women who have made great contributions in the trucking industry.
During the early 1920s, a woman by the name of Marie Luhring made history by becoming the first female truck designer in America. She was also the first female to become a member of the Society of Automotive Engineers. Luhring's joining brought much opposition from men in the organization at the time. As her career continued, she would be hired by the REO Truck design operations. Luhring was a great and talented designer; some called her one of the best. For more information on her story, please read our Story of the Week from November 30, 2016: "Marie Luhring, First Female Truck Designer."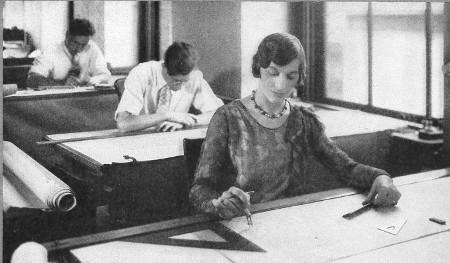 Marie Luhring in the design studio (REO Truck Archives)
Today, we continue to celebrate the great contributions that women have made in automotive and truck design over the last 100 years. General Motors designer Helen Emsley has played a significant role in the development of GMC and Chevrolet vehicles.
Helen Emsley with a GMC Canyon truck (GM Media Archives)
Emsley received her master's degree in transportation design from the prestigious Royal College of Art in London. At the time, she was the only female design student in her class. However, with dedication and a strong work ethic, Emsley continued her education and completed her design training and was on the road to becoming one of the world's brightest designers.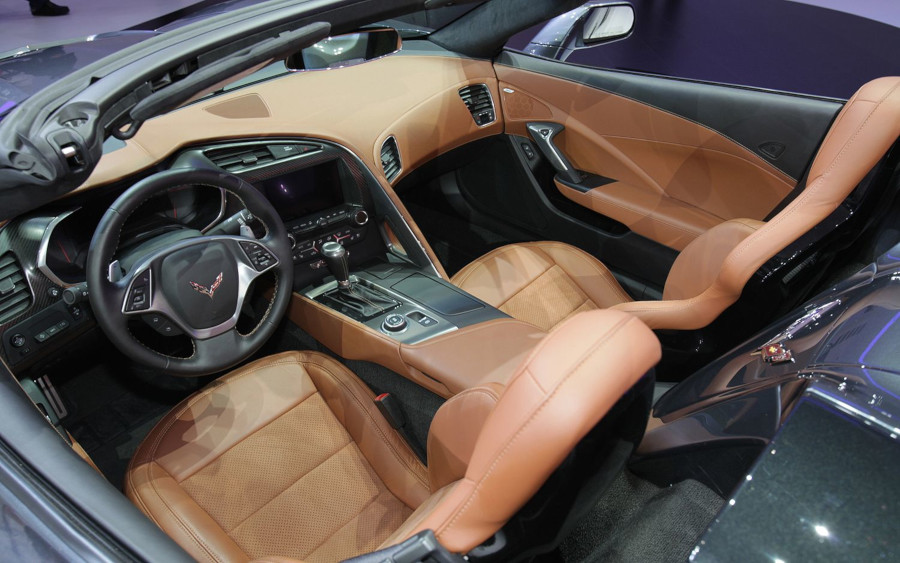 2014 Chevy Corvette interior designed by Helen Emsley (GM Media Archives)
Emsley began her career at Opel during the 1990s, where her growing talent was noticed. General Motors promoted her to their Design Center in Warren Michigan, and her first assignment in the United States was to redesign the interior for the 2014 Chevrolet Corvette Stingray, which became an instant hit. Emsley also was involved with many other design projects, including the color and trim departments. Her new ideas got results and caught the eye of GM's Vice President of Global Design, Ed Welburn. He admired her dedication and appointed her to lead the global color and trim departments. Emsley said, "It was Ed Welburn who gave me the courage to make the leap from color and trim to full-blown exterior and interior designer."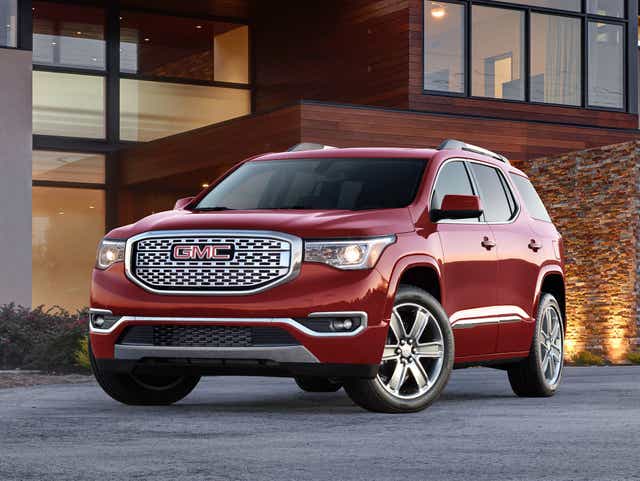 2017 GMC Acadia (GM Media Archives)
Emsley is currently Executive Director of Global GMC and Buick Design.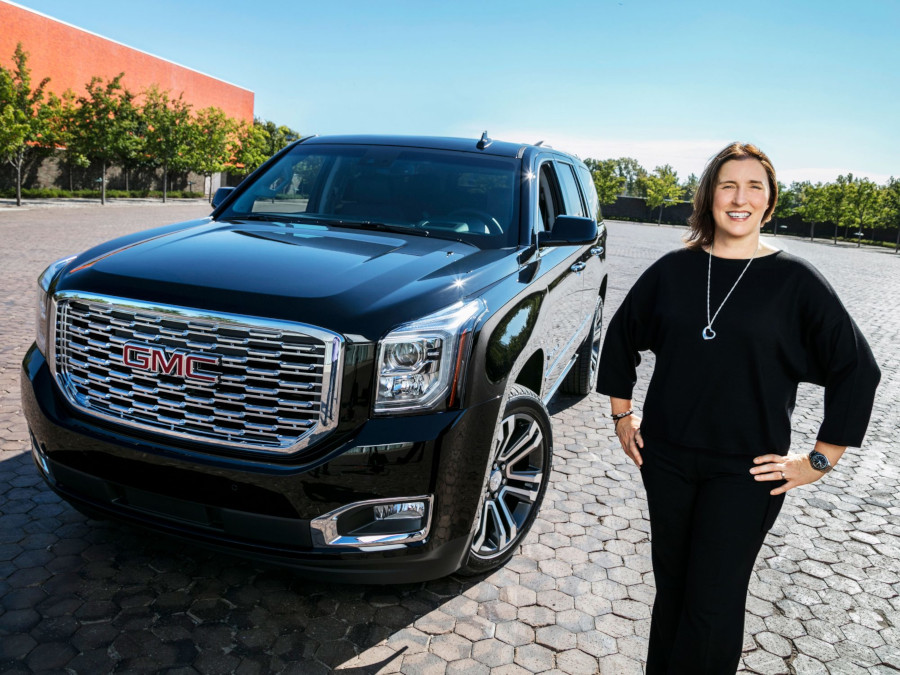 Helen Emsley with a GMC truck (GM Media Archives)
In conclusion, GM has had many great automotive and truck design ideas that were introduced by women for many decades, starting with the popular "Damsels of Design" during the 1950s and continuing to the present day. As the industry continues to make new and great looking products for the future, let us continue to celebrate the talents of women who have made many great contributions like Marie Luhring and Helen Emsley.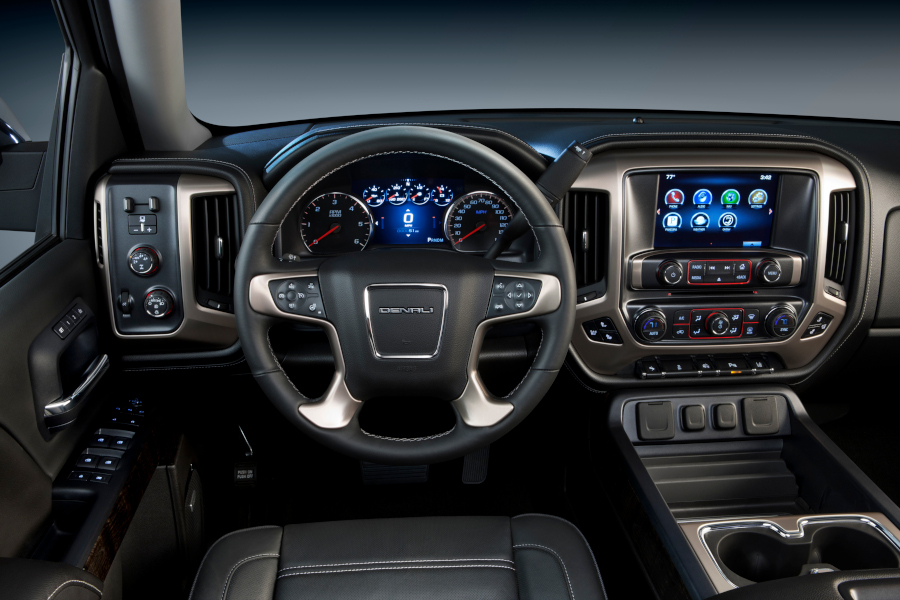 2014 GMC Sierra Denali interior (GM Media Archives)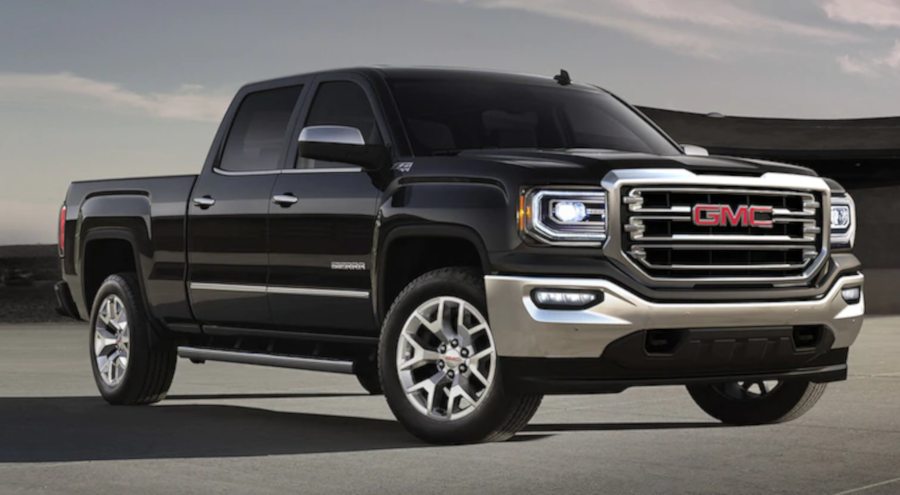 2021 GMC pickup (GM Media Archives)
Bibliography

Szymkowski, Sean. "How a British woman ended up leading GMC Design." GM Authority Motrolix, LLC. August 22, 2016.
Cristobal, Sarah. "Meet the Badass Women who Design America's Most Famous Trucks." Explore In Style. November 13, 2017.
Automotive News 100 Leading Women "Helen Emsley, 50 Executive Director Global GMC Design and User Experience, General Motors."