By Robert Tate, Automotive Historian and Researcher
Images Courtesy of Ford Motor Company Archives
Published 1.13.2021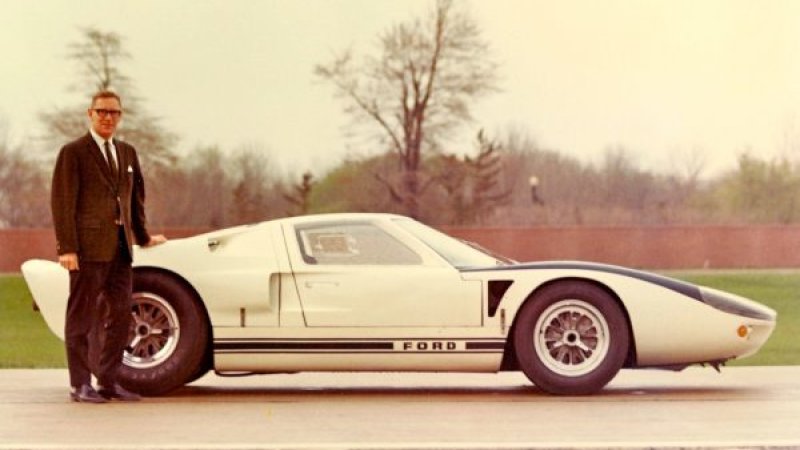 Roy Lunn with the Ford GT40 (Ford Motor Company Archives)
One of the auto industry's most respected and creative engineers was the late Roy Lunn, He worked for Ford Motor Company for decades and was responsible for many exciting projects.
Lunn was born on June 26, 1925 in Surrey, England. He attended the London Kingston Technical School and later served as a pilot in the Royal Air Force during World War II.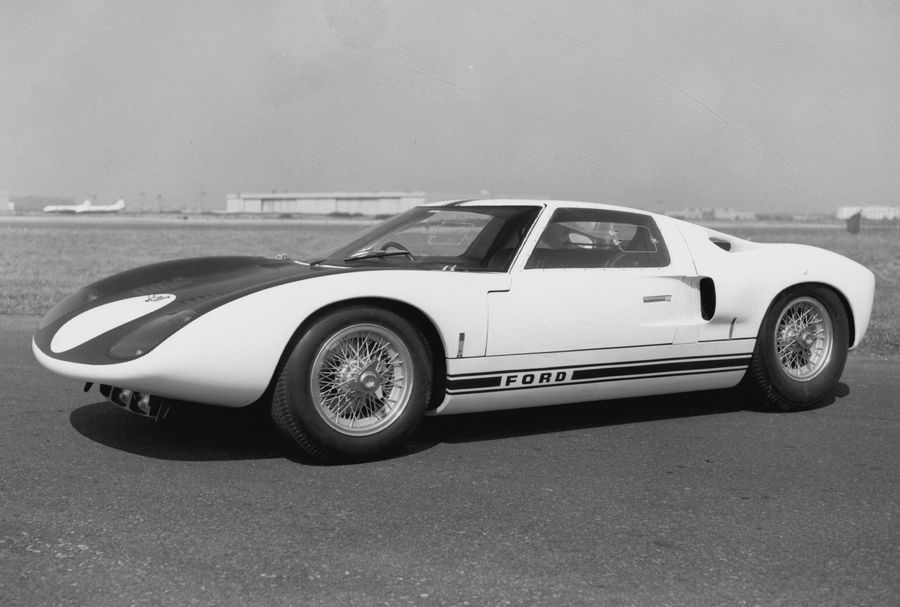 The Ford GT40 (Ford Motor Company Archives)
After the war, Lunn's career shifted to the auto industry in England, and he joined Ford of Britain in 1953. His work on cars like the popular Ford Anglia soon impressed the company's leadership, and he was offered a management position in product development in Dearborn.
Roy Lunn with the Ford GT40 model and John Wyer (Ford Motor Company Archives)
In his new job, Lunn helped develop the mid-engine Mustang I prototype, along with the popular GT40 model -- named for its popular roof-line design. The GT40 was a very popular unique racing machine that competed from 1966 to 1969. It won four FIA international titles during that time. In 2016, Ford marked the 50th anniversary of their historic 1-2-3 finish at the 24 Hours of Le Mans race in 1966, the company's first win at the legendary race, as well as the first for any American manufacturer.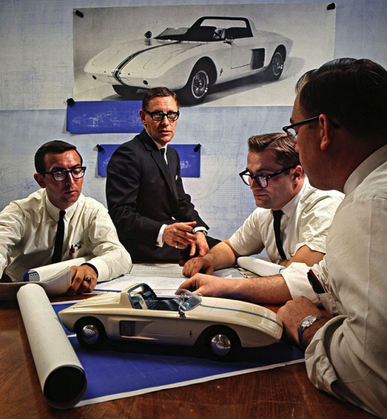 Roy Lunn in center with Ford assistants looking over the Mustang I prototype scale model (Ford Motor Company Archives)
Lunn's most popular project at Ford also helped to launch the production Mustang. The Mustang I prototype made automotive history as well. Lunn was also involved with the popular 1970 429 Boss Mustang, which attracted so many Mustang enthusiast and racing fans across the country.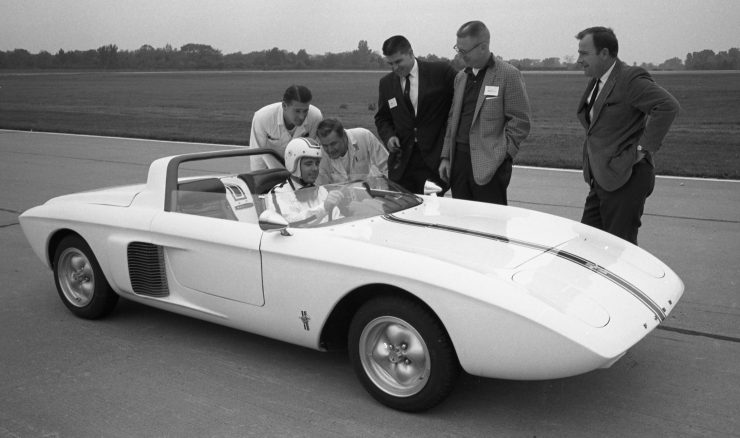 Roy Lunn with Ford engineers and the 1962 Mustang I concept (Ford Motor Company Archives)
When asked about his favorite project, Lunn replied, "The most challenging and most exciting project I've ever worked on is the one I'm designing now, a car that's 50 years into the future. The goal is to make a low-cost fuel-efficient car out of completely sustainable materials -- a car for the crowded cities of the future."
Roy Lunn with Fran Hernandez and the 1969 429 Mustang (Ford Motor Company Archives)
Lunn left Ford and moved to American Motors in 1971, where he worked on the development of the new Eagle model introduced in 1979. Eagle became a full-fledged brand after Chrysler purchased American Motors in 1987. The original Eagle was a four-wheel drive automobile that many consumers admired. Lunn also worked on the 1983 Jeep Cherokee family sport utility vehicle with an integrated chassis and body that became very popular.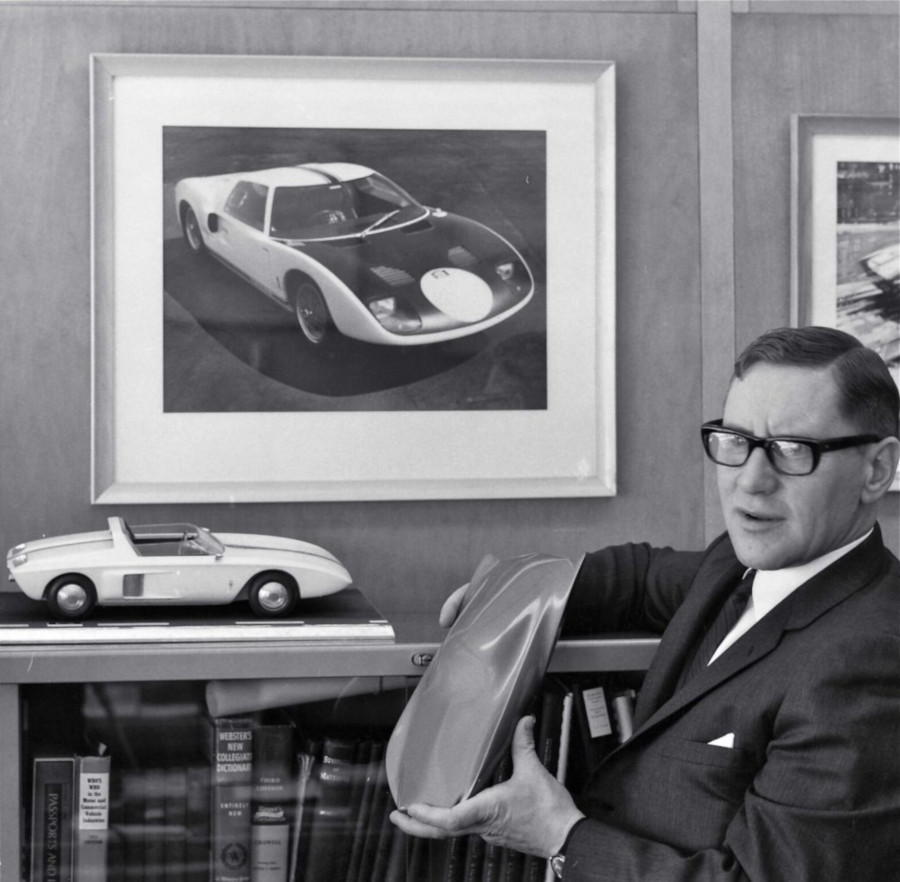 Roy Lunn seated in his office (Ford Motor Company Archives)
Throughout his career, Lunn was highly respected both in the automotive industry and by many enthusiasts worldwide. In 2014, auto writer Ronnie Schreiber wrote on thetruckaboutcars.com: "I'm hard pressed to think of many other engineers that had a role in developing so many historically important cars as Roy C. Lunn did."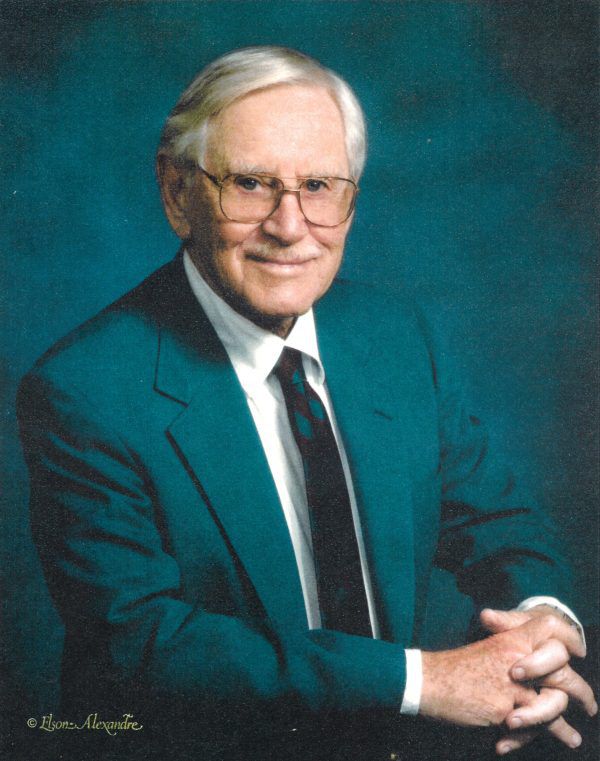 Roy Lunn in later years (The Roy Lunn Family)
In conclusion, Lunn has left a great legacy for automotive enthusiasts around the world to remember. He retired in 1987 and went on to write three great books. Lunn was inducted into the Automotive Hall of Fame in 2016 before his death on August 5, 2017 in Santa Barbara, California at the age of 92.
Bibliography
Roberts, Sam. "Roy Lunn, Pioneering Engineer of Celebrated Cars Dies at 92." New York Times, August 18, 2017.
Automotive Hall of Fame. "Roy Lunn 1925-2017."
Truett, Richard. "Roy Lunn, father of the Ford GT40 modern SUV, dies at 92." Automotive News, August 16, 2017.