By Robert Tate, Automotive Historian and Researcher
Images Courtesy of Automotive Sculptor and Historian Ron Konopka, Ford Motor Company Archives
Published 7.14.2021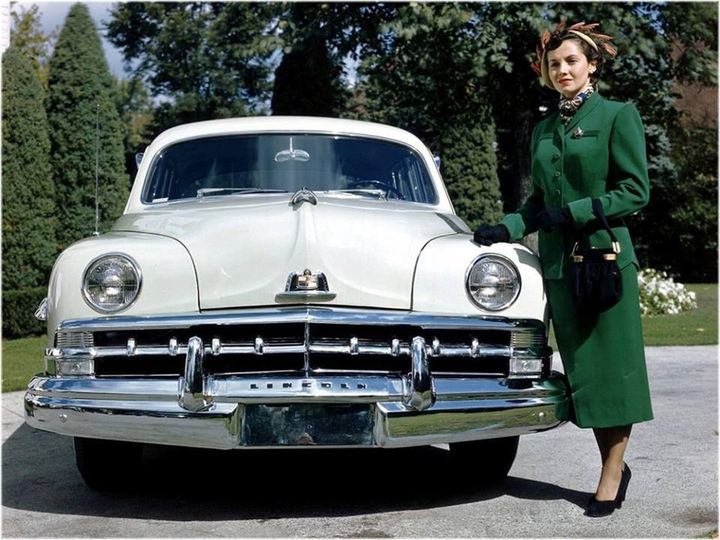 A 1950 Lincoln front end image (Ford Motor Company Archives)
William Schmidt was considered by some automotive historians as a creative genius. Schmidt was a part of the auto industry design community during the 1950s.
His career started when he joined Ford Motor Company in 1940. Schmidt attended Ford's old trade school before moving to the Lincoln and Mercury styling studio. His first assignment was to redesign the 1950 and 1951 Lincoln front end facelifts, which included an updated new front grille along with some side and rear end design changes. The resulting 1950 and 1951 Lincoln models featured more clean and functional lines than the previous year's cars.
Ford introduced many great looking models during the 1950 and 1951 model years. The Lincoln models were successful from a sales standpoint. Schmidt said at the time: "It was a very exciting time. Originally, it was a fairly small group unrestricted by layers upon layers of management. I was able to carry out some pretty radical styling and advanced engineering plans."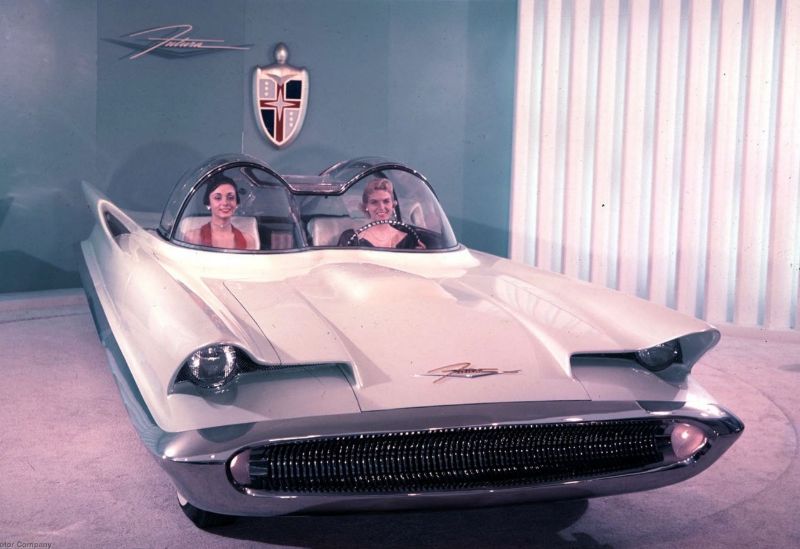 1955 Lincoln Futura show car (Ford Motor Company Archives)
For many years, Schmidt worked with Edsel Ford, Bob Gregorie, George Walker, chief engineer Earle MacPherson, and many other talented Ford designers. Schmidt was also involved with the great looking 1953 XL-500 show car, but many historians have said that he was always quite modest about his automotive achievements.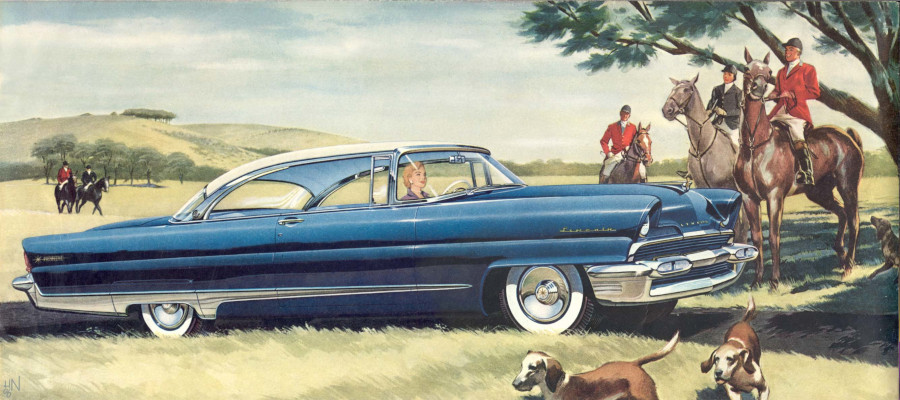 An illustration of the 1956 Lincoln Premiere (Ford Motor Company Archives)
Perhaps one of Schmidt's greatest styling achievements was the design of the 1956 Lincoln Premiere models, along with the extremely popular Lincoln Futura show car, later turned into the "Batmobile" for television by George Barris.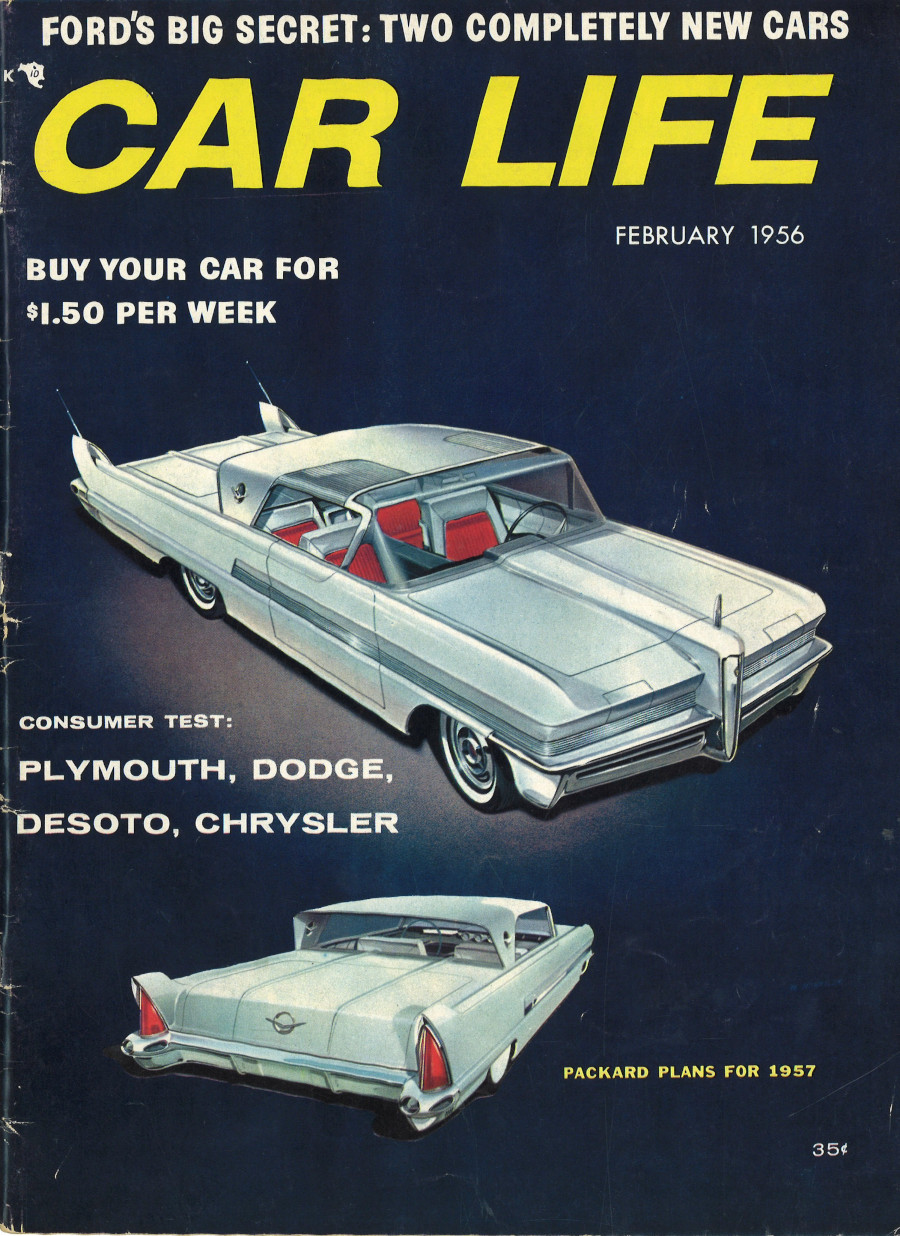 1956 Packard Predictor on the cover of Car Life magazine (Ron Konopka)
In the late 1950s, Schmidt left Ford for Studebaker-Packard, where he and Dick Teague designed the popular Packard Predictor show car. It was hoped this design shift would save the Packard name plate. This car is now on display in the Studebaker Museum in South Bend, Indiana.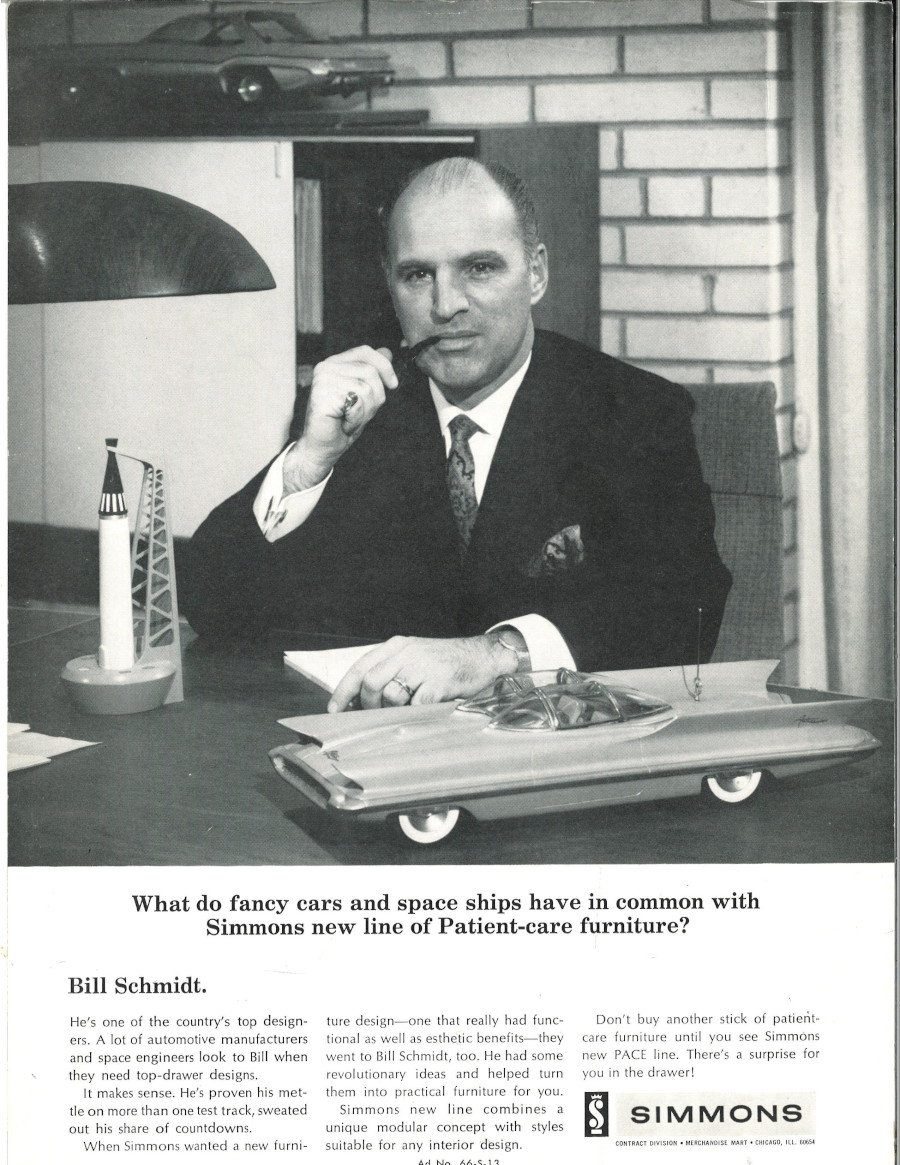 Bill Schmidt pictured in a magazine ad (Ron Konopka)
After Studebaker-Packard, Schmidt moved to Chrysler from 1957 to 1959, where he was involved with many great looking designs under the leadership of the great Virgil Exner and his creative design staff. He also established William M. Schmidt Associates on January 16, 1956. The company was an industrial design and engineering firm, comprised of product designers, graphic and packaging designers, and, most importantly, automotive designers. In the ensuing years, Schmidt would become the designer that many automotive manufacturers would go to for special futuristic automotive projects.
William M. Schmidt Associates was located on Harper Avenue in Harper Woods, Michigan. His firm not only helped automotive companies but many other manufacturers as well. For example, Vlasic Foods was also a client. Vlasic created a line of pickle products with eye catching graphics that would result in great sales. Other clients included the Admiral Corporation and the United States Department of Labor. Schmidt headed the company management team as president, with Stanley E. Thorwaldsen as executive vice president and associate and George M. Krispinsky as director of automotive design.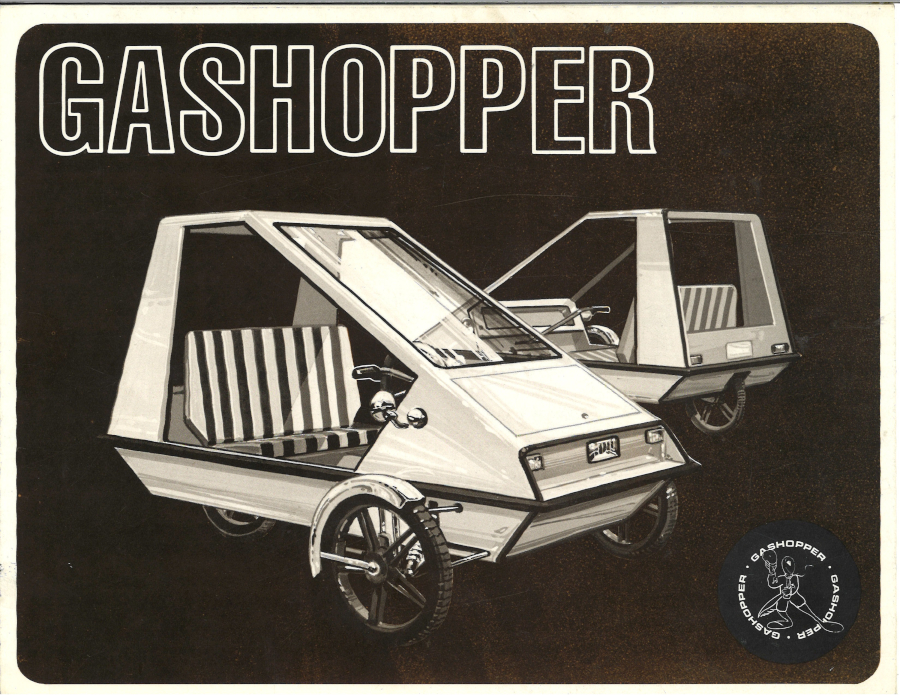 The Gashopper concept vehicle (Ron Konopka)
The company designed an unusual vehicle called the "Gashopper," a practical vehicle for the future. Other projects included building full-size prototypes for various boat manufacturers, such as 16 and 18-foot boats for Donzel Marine. They also designed complete exhibit systems for TRW, Simmons, United States Steel, National Steel, McLouth Steel and many others. The company also had many international clients, including the Paris Air Show and many other global companies.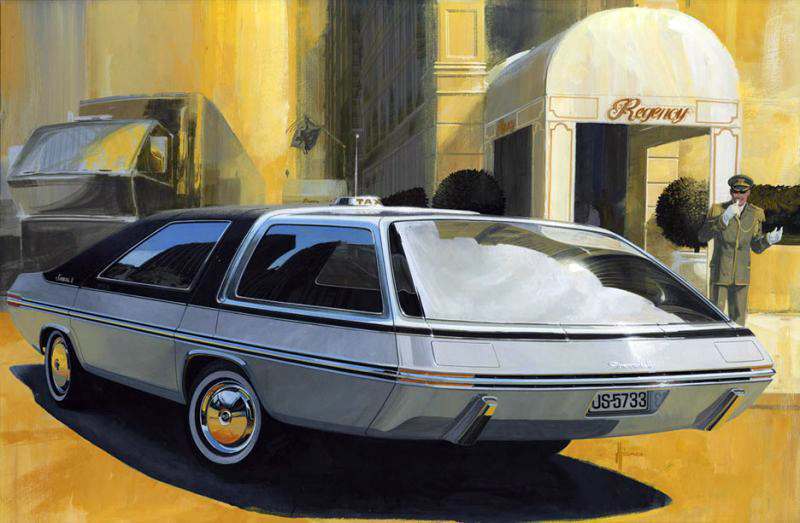 A Syd Mead illustration of the Innovari II
An extremely popular vehicle designed and created for United States Steel Company was the Innovar II. The model was completely new, could seat five passengers and was considered a fully operable taxicab.
My good friend Ron Konopka worked for William M. Schmidt Associates and has many great stories to tell. Unfortunately, Schmidt died of a heart attack at his winter home in Florida in February 1990 at age 68.
In conclusion, although Schmidt is no longer with us today, he left a lifetime of great and creative designs that will always be a part of our automotive culture for many years to come.
Bibliography
Schmidt, William M. "Fifties Lincoln Mercury Stylist." Special Interest Autos #136 July/August 1993 pg. 49.
Schmidt, William M. "Packard Projector: Tomorrow's Luxury Car." Car Life, February 1956 pg. 24-25.
Howley, Tim. "1956 Lincoln Premiere from the Longer, Lower Wider School of Design." Special Interest Autos, December 1980 pg. 12.
A special thank you to automotive historian and sculptor Ron Konopka, who helped to make this story possible.