by A. Wayne Ferens
Images Courtesy of the Wayne Ferens Collection
Published 9.22.2021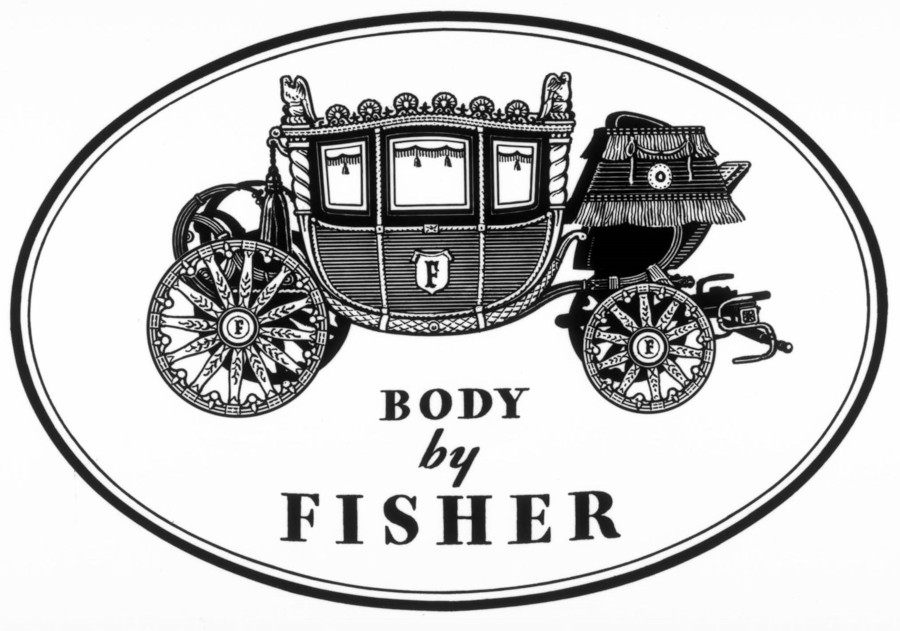 Body By Fisher Logo, 1930s
The Napoleonic coach that had served as Fisher Body's logo since 1922 became the cornerstone for the Fisher Body Craftsman's Guild (1930-1968) that was established by the successful Detroit automotive industrialists as a philanthropic project during the Great Depression. The competition invited boys and teenagers ages 11 to 20 from across the country to build miniature model Napoleonic Coaches (1930-1948) in 1/18 scale from plans provided by the Guild. In addition, from 1937 to 1968, winners from that competition and other contestants were asked to design and submit models of their futuristic "dream" car in 1/12 scale. Thousands of dollars in scholarships were awarded to three winners. In 1934, the top prize was a $5,000 college scholarship, a very valuable prize at the time.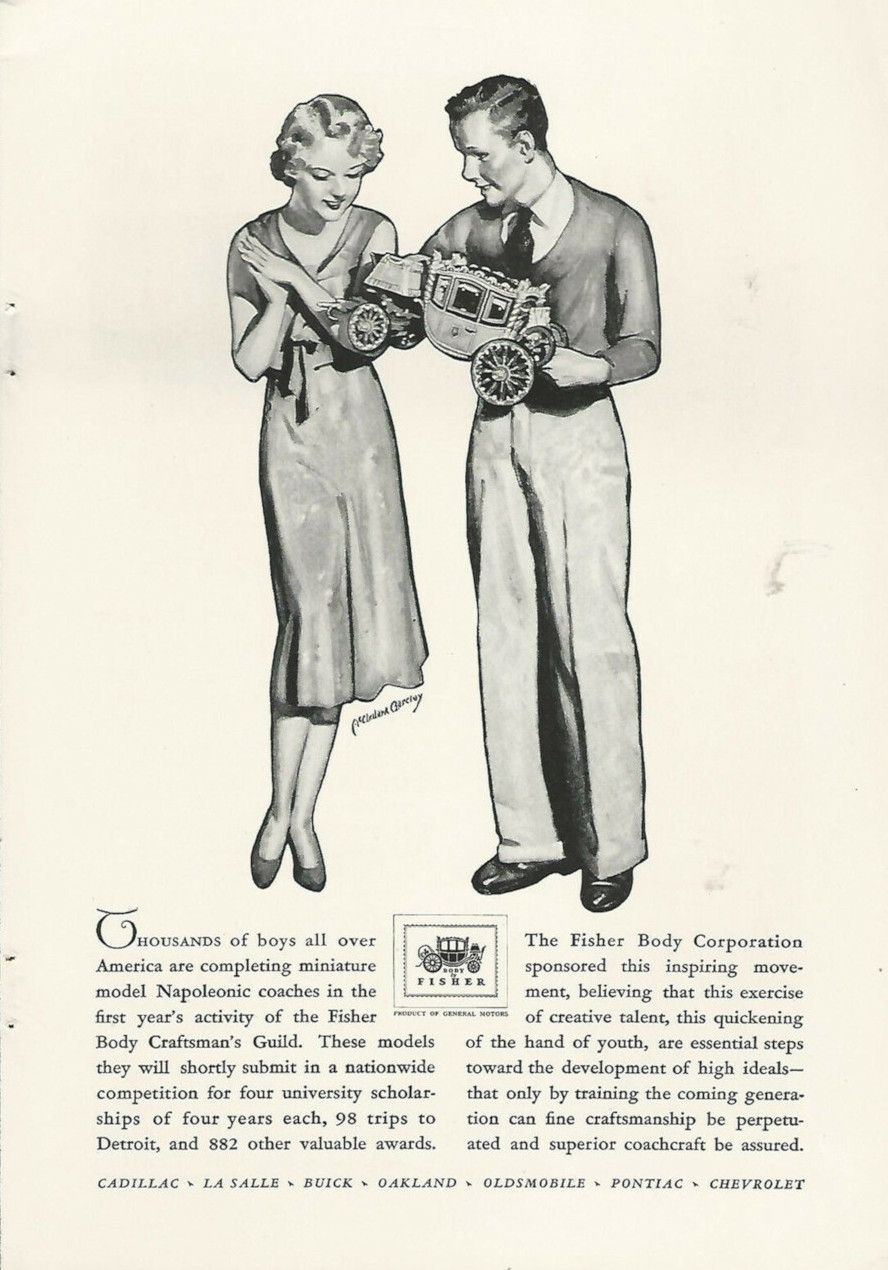 Fisher Body Craftsman's Guild ad, 1931
By the 1920s, most of the major automakers had established design studios employing hundreds of draftsmen, artists, modelers, craftsmen and engineers. The General Motors – Fisher Body youth contest soon became a highly recognized design educational program for boys, as well as a successful public relations and advertising program that generated huge public exposure and corporate "good will." This Fisher youth contest was advertised in dozens of publications and magazines throughout the United States and Canada, inviting millions of teenagers to take part in the coach competition -- and millions did!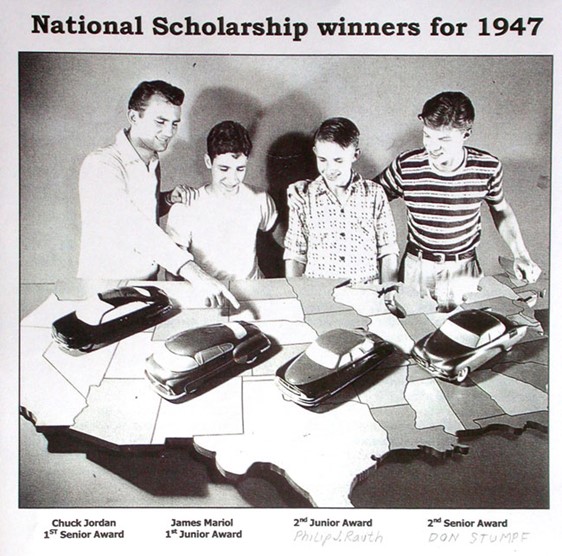 The 1947 contest winners with their models
By the 1950s, many young men understood that winning the competition could lead to a career opportunity with a major auto design studio. In the late 50s, the Fisher Body Division employed over 200 Guild graduates working in their engineering department; at GM Styling, 35 percent of the stylists were Guild graduates. Ford Motor Company, Chrysler Corporation, independent design studios, and contract body builders like Budd and Murray in Detroit also employed Guild graduates. With World War II in the rear view mirror and the American auto industry introducing new models at record pace in the 1950s and 60s, competition was fierce, and the industry was looking to hire some of those 32,800 Guild entries that earned their designer/makers awards.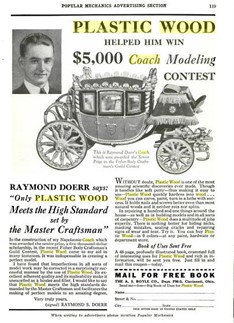 Fisher Body Craftsman's Guild ad
In 1965, the success of the Guild program in the U.S. led GM to establish similar programs in their overseas operations that included Vauxhall (UK), Adam-Opel (West Germany), GM Suisse (Switzerland) and at GM Holden (Australia). The Opel Modellbauer Gilde in West Germany was the most successful and lasted from 1965 to 1979 as a co-educational program.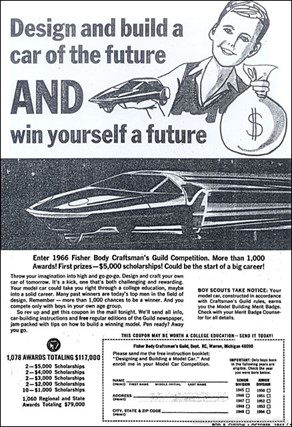 A Fisher Body Craftsman's Guild ad with contest coupon
1968 was the final year of the competition in the U.S. GM's corporate executives concluded the Guild's benefits may not have exceeded the cost of the program -- or the model making contest just became outdated. Regardless, the automobile industry and the Fisher Body Craftsman's Guild program gave many teenagers a direction in finding their way to a vocation or an industrial design career. We will never know just how many aspiring students and young "dreamers" became automobile or industrial designers, artists, craftsmen or engineers after filling out that competition coupon in a magazine.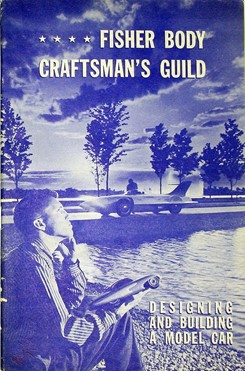 Guild booklet with contest instructions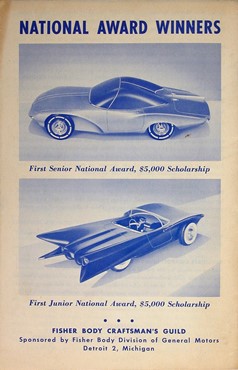 Guild booklet photo of contest winners
Bibliography:
Schreiber, Ron. "The Truth About Cars news blog." 2012.
"Fisher Body Craftsman." General Motors, 1983.
Jacobus, John L. "Fisher Body Craftsman Guild."