By Robert Tate, Automotive Historian and Researcher
Images Courtesy of Lyn St. James, RacingNation.com, and the Women's Sports Foundation
Published 3.17.2021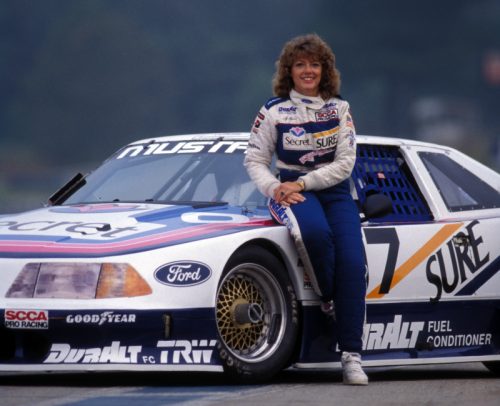 Lyn St. James
Lyn St. James blazed a trail for women in auto racing and became an icon among fans of the sport. She made history by becoming the first woman to reach over 200 mph on a racetrack and became Rookie of the Year at the Indianapolis 500, making her first start in 1992 at age 45.
Lyn St. James driving at the 1992 Indy 500
St. James was born on March 13, 1947 in Willoughby, Ohio, a suburb of Cleveland. She attended the St. Louis Institute of Music and received a teaching certificate for piano. However, her passion was auto racing.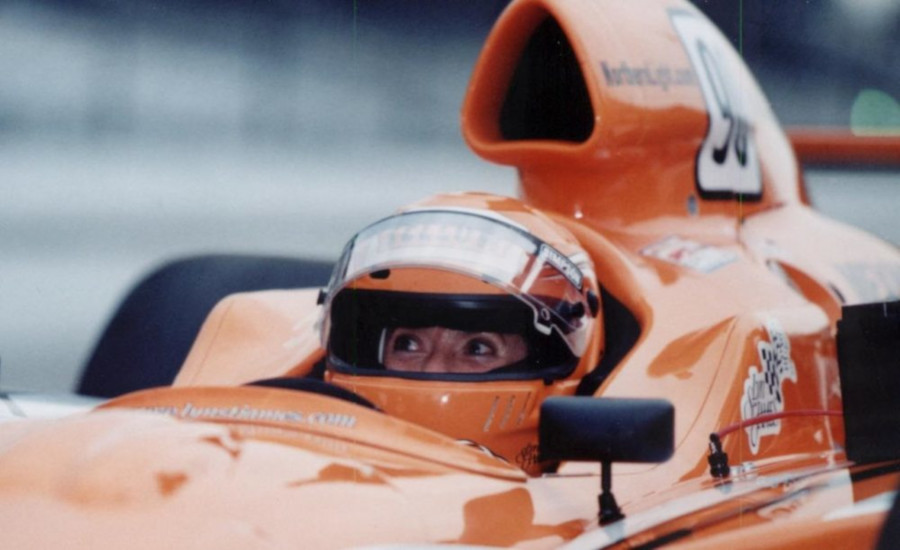 Lyn St. James behind the wheel
Her racing career began in the late 1970s. St. James is best known for making seven starts in the Indianapolis 500, including six straight between 1992 and 1997, but she also had an extensive and successful career in the sports car and other circuits. She has two 24 Hours of Daytona team wins to her credit in 1987 and in 1990. She also raced twice in 1989 and 1991 in the world's biggest endurance race, the 24 Hours of LeMans in France. St. James raced in 53 SCCA Trans-AM races with six wins and 17 top-5 and 37 top-10 finishes. Finally, she is the only woman to win an IMSA GT race driving solo at the 1985 Serengeti 500 at Watkins Glen International Raceway.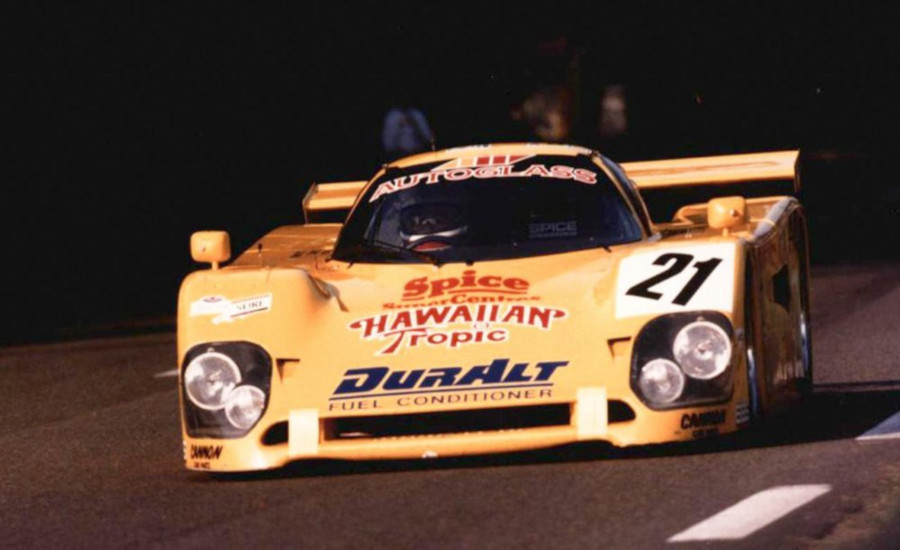 Lyn St. James driving at the 1989 24 Hours of LeMans race
St. James established the Women in the Winner's Circle Foundation in 1994 to support the advancement and promotion of women in the field of motorsports. She has also helped create the Women's Sports Foundation Project Podium Scholarship, an endowed scholarship fund for women in auto racing. She also donated artifacts from her racing career to a great looking traveling exhibit on the history of women in auto racing, created in partnership with The Henry Ford. The exhibit debuted in January 2009 and had a very successful run.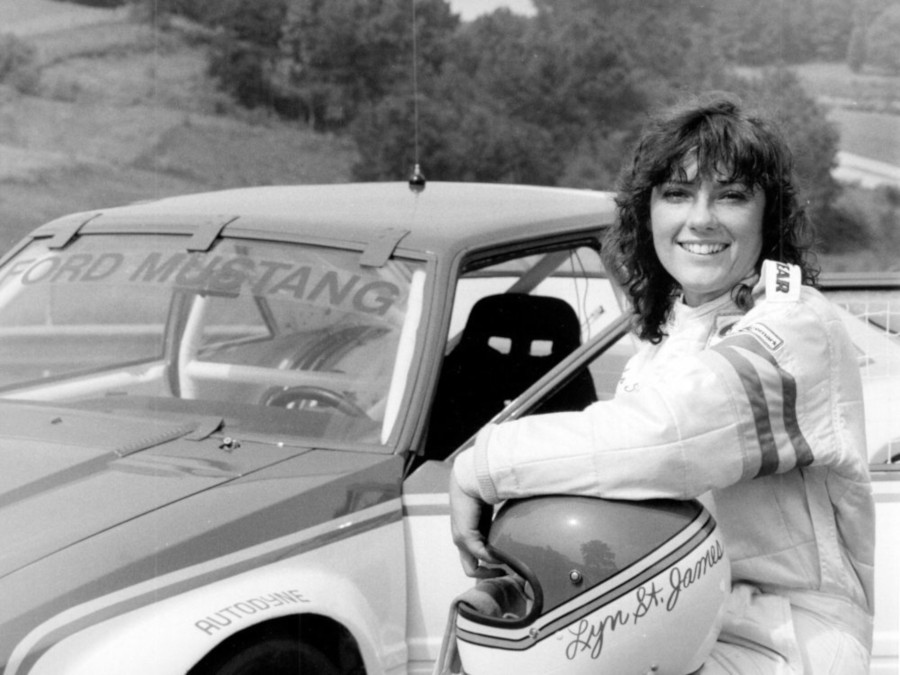 Lyn St. James with her racing Ford Mustang
Over her racing career, St. James had received sponsorships and endorsements from many top American corporations, including Ford Motor Company, JC Penney, Lifetime Television for Women, Merrill Lynch, Yellow Freight Corporation, GTE, Walt Disney World, Nike and many others.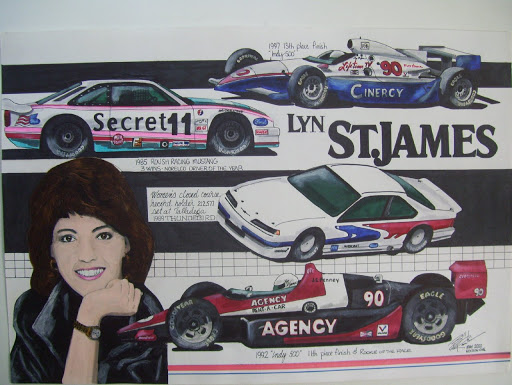 Lyn St. James' portfolio of her past race cars
In addition, St. James promoted the sport as a guest on popular TV shows like "The Late Show with David Letterman" on CBS, "Today" on NBC, "Good Morning America" on ABC, as well as appearances on networks including CNN, Lifetime, Oxygen, PBS, and Speed Vision. She also became a racing commentator for ESPN/ESPN2 and later an analyst for ABC.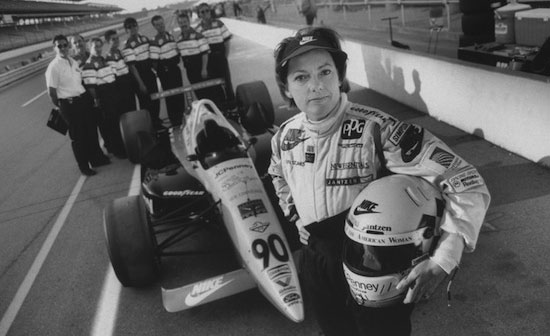 Lyn St. James (Women's Sports Foundation)
Additional accomplishments for St. James include being named one of the top 100 female athletes of the 20th century by Sports Illustrated. She set 31 national and international speed records. In 2008, she received the 2008 Automotive Hall of Fame Distinguished Service Award. In 2010, Automotive News named St. James as one of the top 100 women in the automotive industry.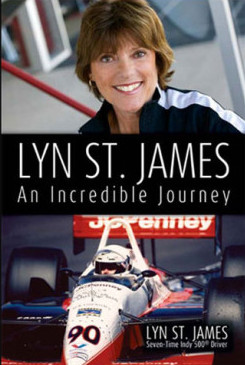 Lyn St. James' book cover
St. James has also authored of several great books which included "Lyn St. James: An incredible Journey" and "Ride of Your Life: A Race Car Journey."
In conclusion, Lyn St. James is a great role model and will be remembered for her driving skill and competitiveness as a racer for many generations to come.
Bibliography
LynStJames.com
St. James, Lyn. "Lyn St. James: An Incredible Journey." August 1, 2020.
Cain, Carol. "Lyn St. James to take to the track during special race at Detroit Grand Prix." Detroit Free Press. March 14, 2020.