By Robert Tate, Automotive Historian and Researcher
Images Courtesy of the Hot Rod Network, Jordan Lewis, Stangbumpers.com
Published 6.30.2021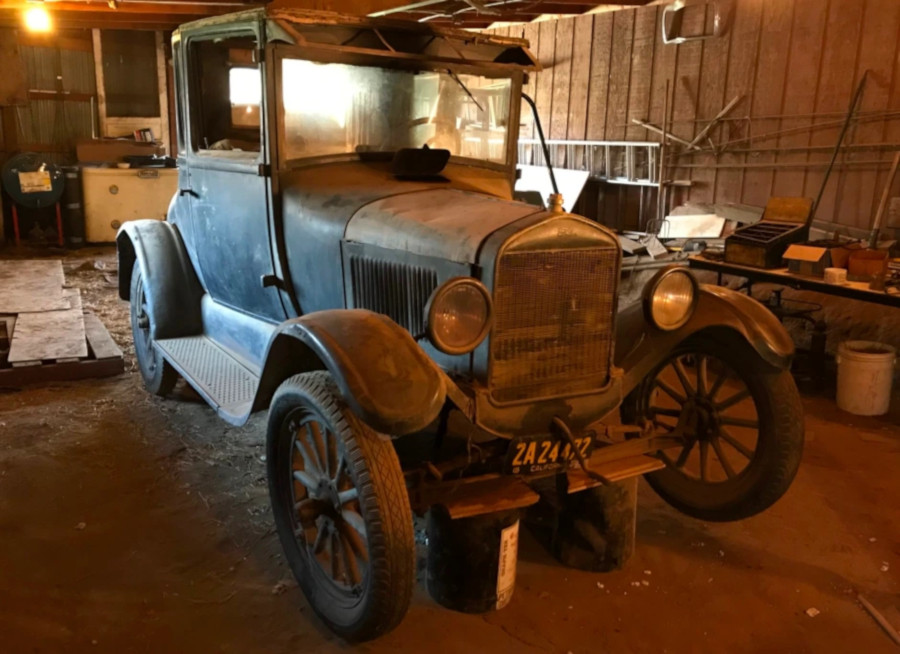 1926 Ford Model T coupe
I remember during the late 1980s joining a group of car collector friends driving to Chelsea, Michigan to see and pick up a vehicle that was stored in a barn for many years. It was a 1967 Plymouth GTX convertible, powered by the optional 426 Hemi street engine.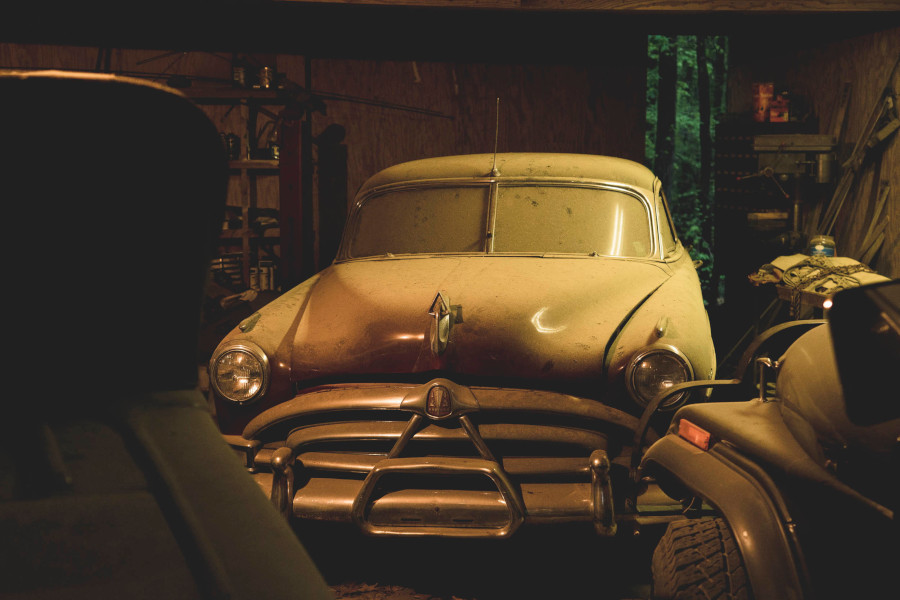 1950s Hudson barn find
I recall driving up to the house that was in extremely poor condition, and the barn itself needed significant repair. The license plates on the vehicle were from 1974, and the convertible top needed repair after many years of abandonment. However, for most collectors, it was a diamond in the rough, which my car collector friends and me admired.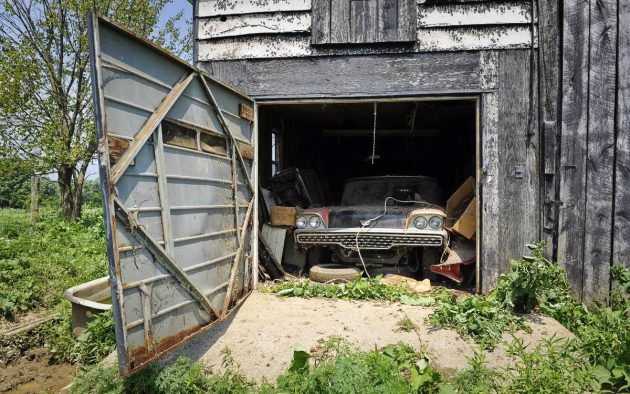 1959 Ford Galaxie Skyliner barn find
It is hard to explain automotive collectors' fascination with barn or garage "find" automobiles. Sometimes, the vehicles are exceedingly rare and hard to find. For years in this country, many homeowners have passed away, or the family decides to place their loved ones in a nursing home. Today, there are numerous TV series that highlight exciting treasures people have left in their homes, barns or garages.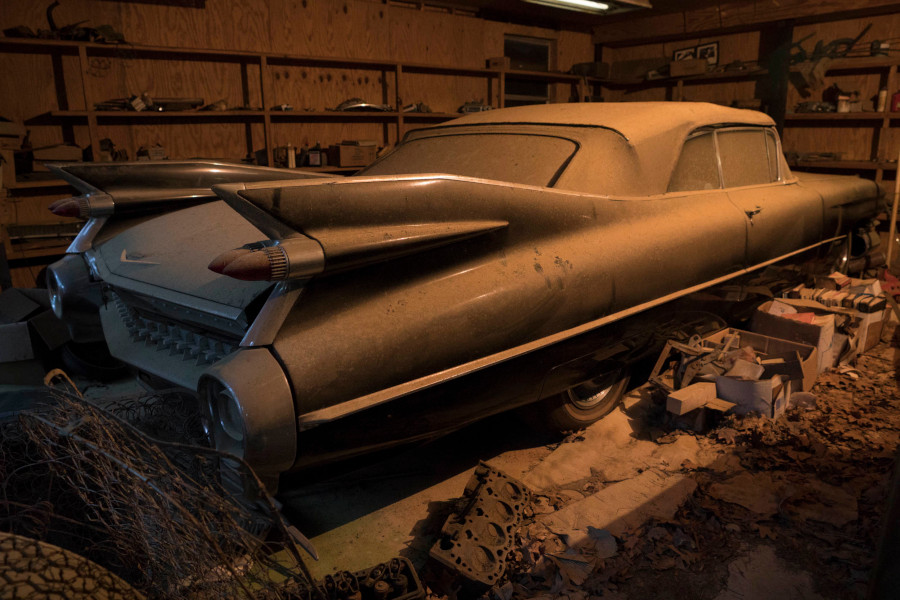 1959 Cadillac convertible barn find
For many years, I have heard stories about barn find automobiles. From Stoddard Daytons to 1957 Chevrolets, all were a part of many great automotive finds across America. From a collector's point of view, barn find automobiles are vehicles that sat idle in storage for many years, sometimes as long as 50 or 60 years without being disturbed. Such vehicles also have escaped the scrap yard.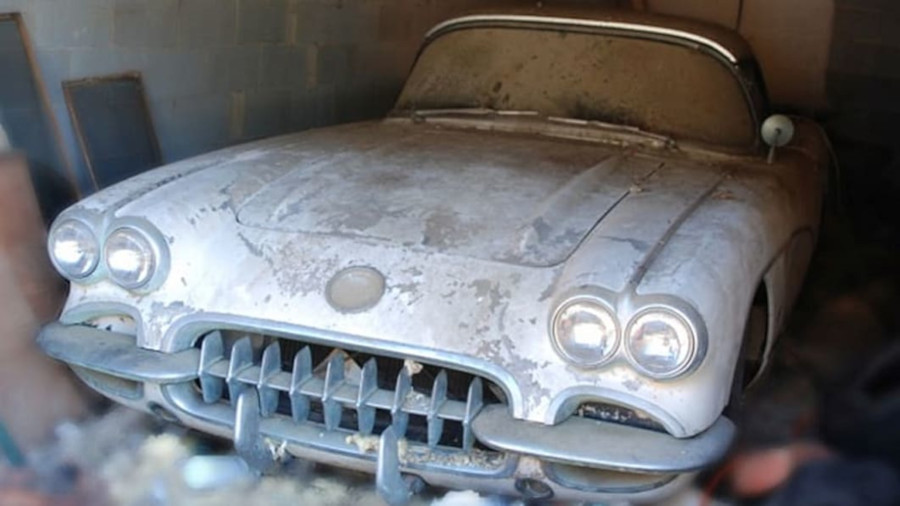 1950s Corvette barn find
I have heard stories on many occasions about a woman who drove her 1962 Oldsmobile F85 model weekly between church and home for years. Then, due to illness, she is no longer able to drive and leaves the vehicle in her garage for years with only 20,000 miles on the odometer.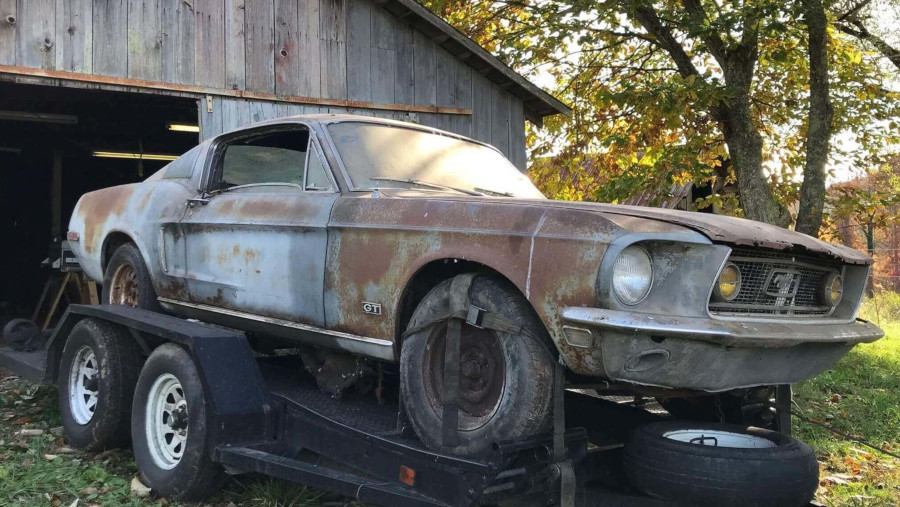 1968 Ford Mustang on trailer
Barns are still the epicenter of vintage car finds. During the 1920s, many American families left the farming industry, leaving many barns unused as people left rural lifestyles for the city. In many cases, there are great stories associated with vehicles that have been stored in barns or garages for many years.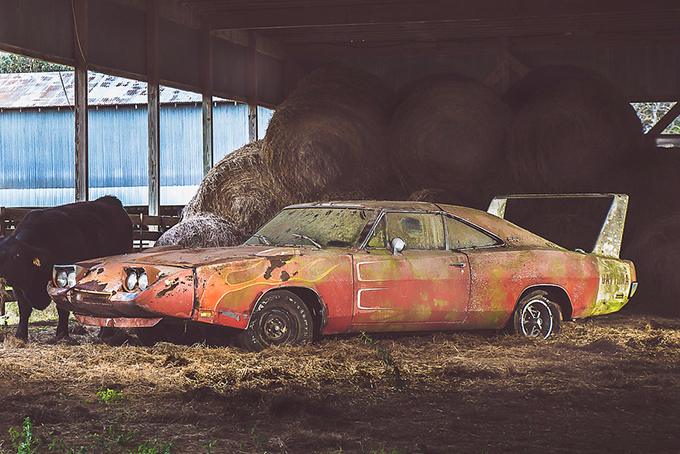 1969 Dodge Daytona Charger
The 1969 Dodge Daytona Charger pictured above in this story was found in the middle of Alabama on an actual farm. The vehicle is exceedingly rare because the 1969 Dodge Daytona model was an aerodynamic coupe that featured a new sleek front end. This Daytona model also had a great history on the racetrack that many fans remember to this day. Only 503 units of the Daytona were manufactured in 1969, and, today, these rare models have a price tag of six figures for collectors.
When someone discovers a barn find automobile, the first thing to do is evaluate the condition of the engine. Check and change the fluids. Pull the plugs and check the cylinders. Install a clean fuel filter. Check the seals, gaskets and water pump, along with the carburetor. Then, turn it over and flush the fuel system. Hopefully, with the right maintenance, the vehicle will turn over and start, despite sitting for decades. Many of the cars from the late 1930s through the 1950s had mohair interior seat covers, which could unfortunately be consumed by moths. However, there are many automotive fabric products on the market that can resolve that issue.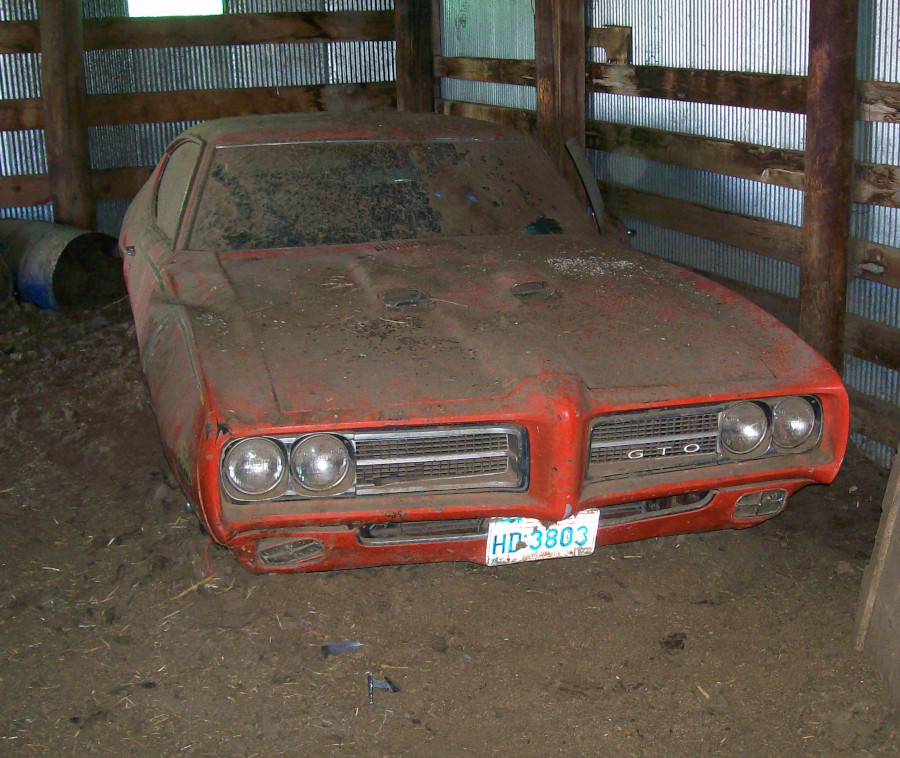 1969 Pontiac GTO
Finally, a barn find automobile could be a great treasure for someone to invest in and put the vehicle back on the road again. Even if the vehicles are absolute classics or worth no money at all, they are still a part of our automotive heritage, which enthusiasts and historians can share with many generations to come.
Bibliography
Shiers, Will. "Roadside Relics: America's Abandoned Automobiles." MBI Motor Books, 2006.
Rupp, Steven. "What is a Barn Find, and How to Find Them." Hot Rod Archives, May 20, 2021.
Scott, Jordan. "Mike Finnegan's First Legit Barn Find." September 29, 2020.