By Robert Tate, Automotive Historian and Researcher
Images Courtesy of the General Motors Media Archives
Published 10.7.2020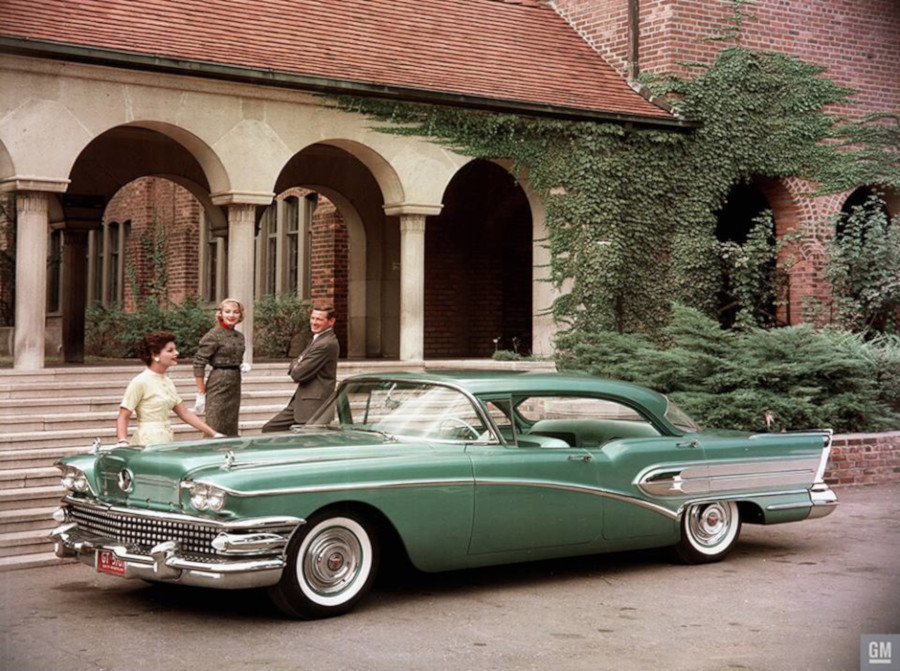 1958 Buick brochure photo (GM Media Archives)
When World War II ended in 1945, automakers experienced great profitability for many years due to pent up demand, and General Motors' Buick brand was no exception. However, by 1958, the national economy was in a recession, and many domestic auto companies began to experience slower sales.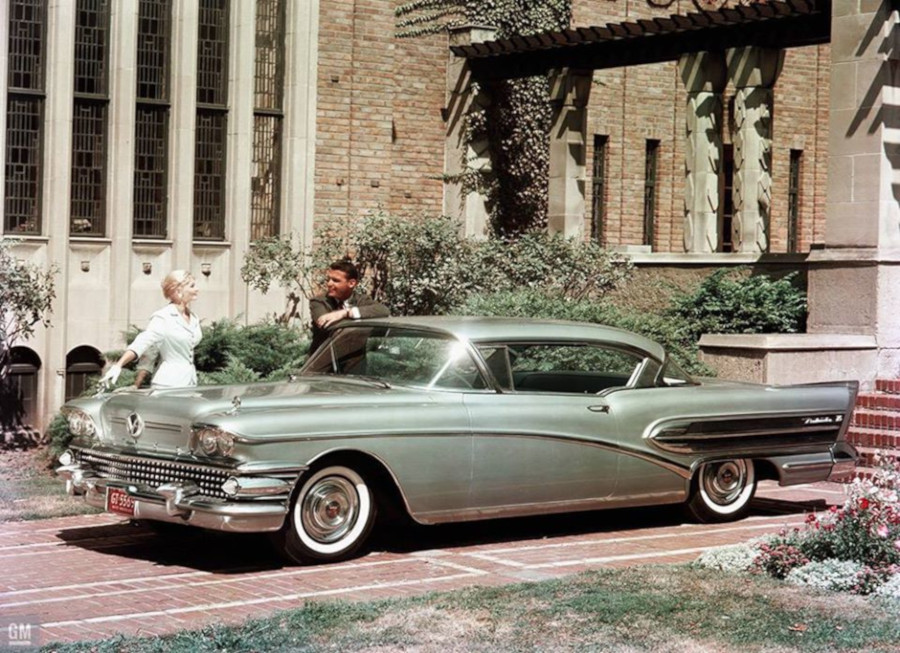 1958 Buick two door model (GM Media Archives)
1958 also marked the end of the Harley Earl era, as the legendary designer retired after many years of managing General Motors' styling department. There were some great looking redesigned 1959 GM models on the horizon, but there were also some excellent models in the 1958 model year.
The 1958 Buicks hit showrooms across the country in October of 1957. Edward Ragsdale, general manager of Buick, described the 1958 models as "dazzling" with chrome and stainless steel, which many drivers admired and enjoyed. As a young kid growing up during the 1960s, the 1958 Buicks would always remind me of the space age designs of the Buck Rogers comics.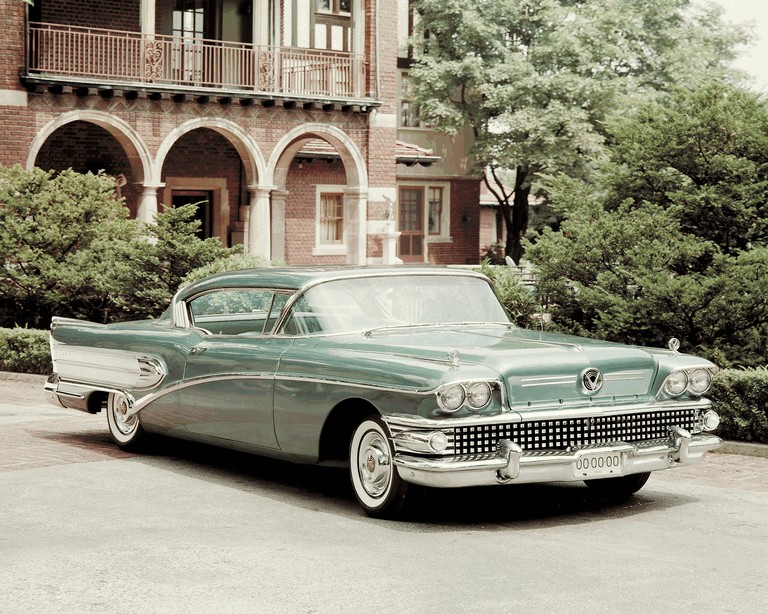 1958 Buick Super Riviera coupe (GM Media Archives)
1958 Buick models included the Roadmaster Riviera, Limited series, the Super series, the Century series, Special series and the wagon series called the Century Caballero. Buick's least popular vehicle was the Limited Convertible model 756, along with the Limited Riviera Sedan and the Limited Riviera Coupe. Only 1,026 units of these models were manufactured with a price of $5,000 in 1958.
From bumper to bumper, these cars featured nearly 19 feet of fins and chrome styling. The 1958 Buick Road Master Riviera model 75R was a great performance model, offering an exclusive known as flight pitch dynaflow engineering.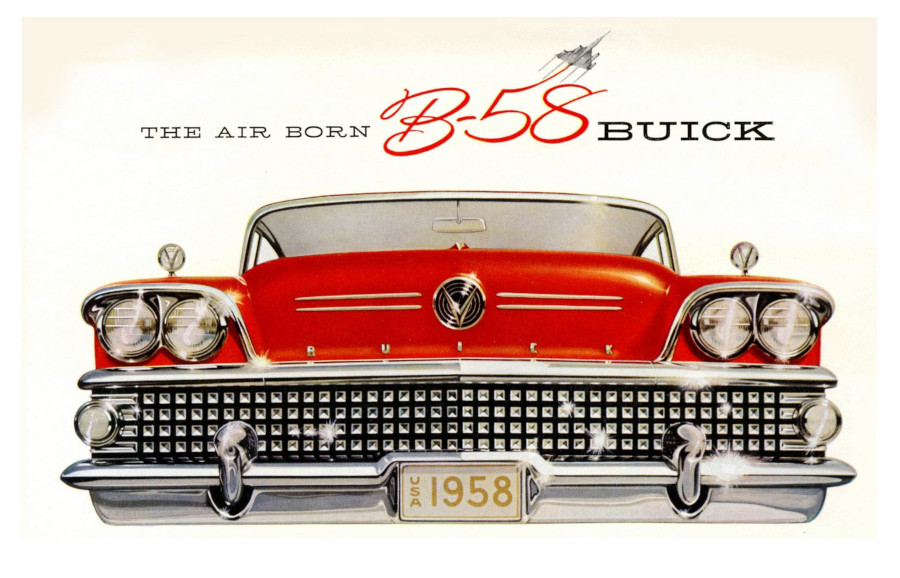 1958 Buick advertising image (GM Media Archives)
The advertising for the 1958 Buick line including messaging like "The Air Born B-58 Buick," "It's like a miracle in motion" and "It's the his and her car." Despite this advertising, the economy caused calendar year production for Buick in 1958 to tumble down to 257,124 units, and the brand fell to fifth place in sales nationally.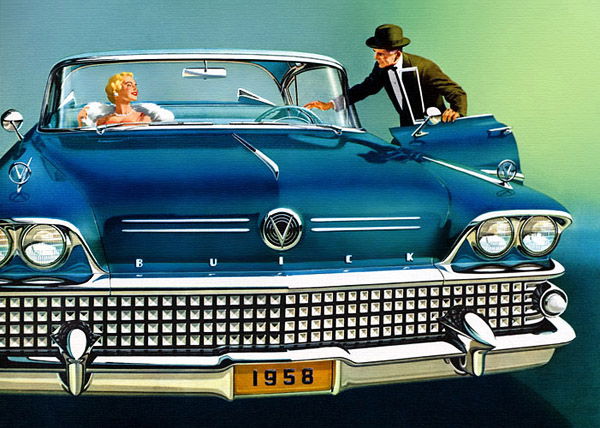 Color illustration of a 1958 Buick (GM Media Archives)
The front grille on the 1958 Buick received a lot of attention because it contained 160 chrome squares within a huge shell. Many years ago, I had a conversation with a man who worked in a body shop during the early 1960s, and he informed me that the 1958 Buick models were the most difficult vehicles to work on because of the front end design with that massive chrome grille.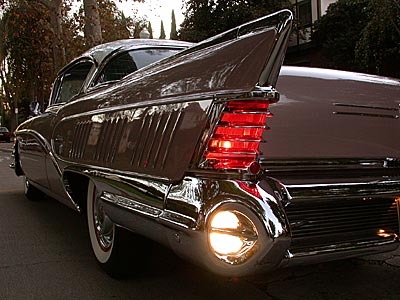 1958 Buick rear tail light (Kris Trexler)
In 1958, Wells Fargo introduced a modified Limited Convertible that featured wood paneling on the side. It was built to call attention to Buick's sponsorship of the then-popular TV series, "Tales of Wells Fargo," starring Dale Robertson.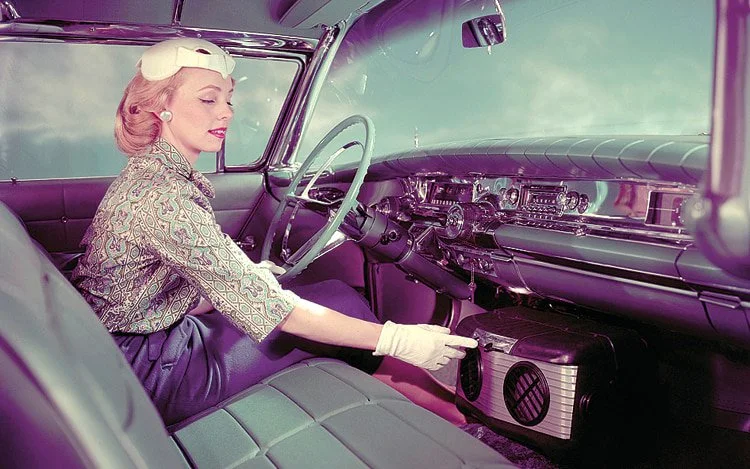 1958 Buick interior
Buick used a highly decorated exterior for the 1958 models, designed in matching colors, chrome and brushed aluminum with a padded vinyl top. The models also offered electric window controls located directly under the window.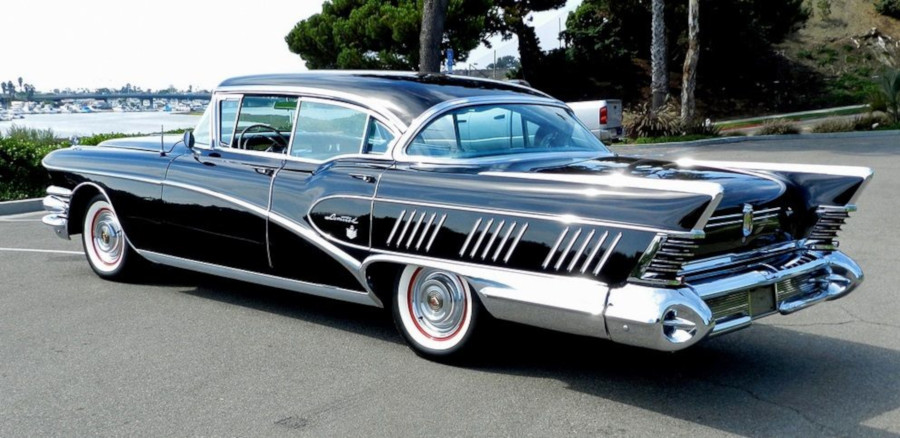 Recent photo of a 1958 Buick Limited Series
In conclusion, the 1958 Buick models were admired by many. Today, these cars are in demand by Buick collectors worldwide.
Bibliography
Dammann, George H. "Seventy Years of Buick." Crestline Publishing, 1973.
Automobile Quarterly Publications. "The Buick A Complete History." 2002.
Trexler, Kris. "1958 Buick Limited Laurel Mist." Vehicle History.