By Robert Tate, Automotive Historian and Researcher
Images Courtesy of the Art Center College of Design
Published 6.10.2020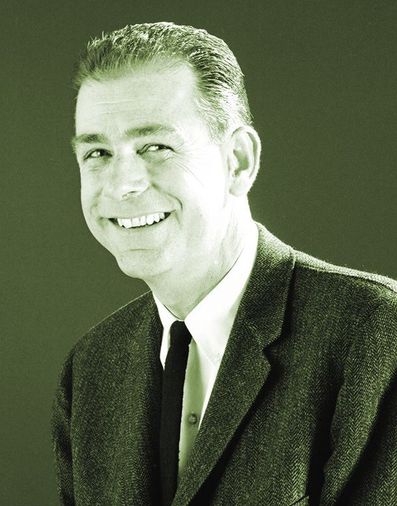 Strother MacMinn (Art Center College of Design)
This story is about the late Strother MacMinn, (1918-1998) a great automotive designer and college educator who helped many students become successful automotive designers. From his conversations regarding the importance of automobile designs to his own drawing pad and pencil sketches, MacMinn was a charismatic and perfect gentleman.
I met Strother MacMinn during the 1970s when I was a student at the College for Creative Studies in Detroit, and we remained friends until his unfortunate passing. I was always fascinated with his many great stories about automotive history. Most people called him "Mac."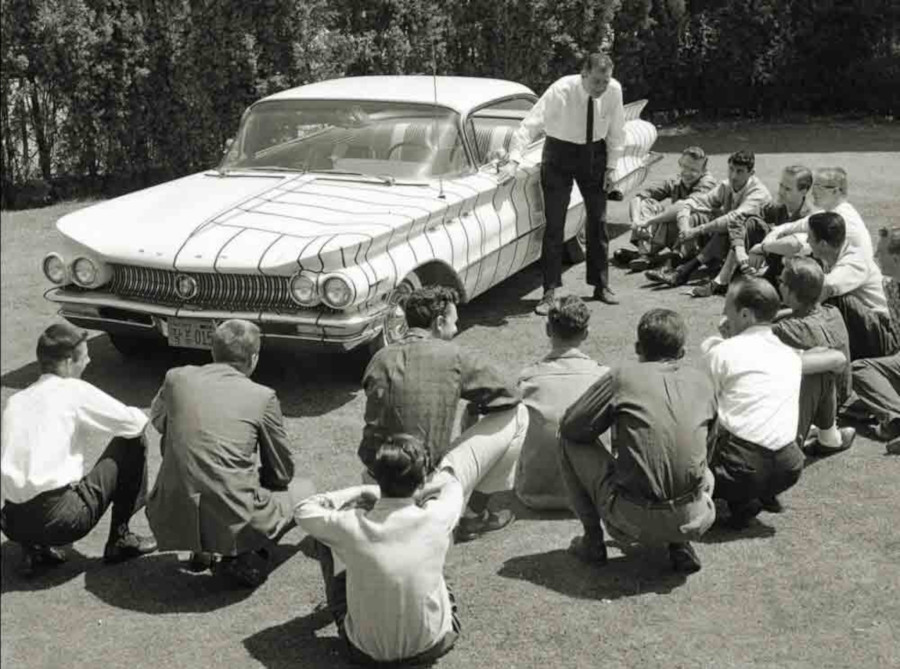 MacMinn teaching design students about the lines on a 1960 Buick (Art Center College of Design)
Growing up in Pasadena, California, MacMinn had a fascination with automobile styling. His goal was to become a great automotive designer. At the beginning of his career, he was introduced to Franklin Hershey, considered one of the best auto-body designers in the world. Hershey offered MacMinn an entry-level position at the Walter M. Murphy Design studio.
At that time, MacMinn also entered a three-week summer class at the Art Center College of Design in Los Angeles, where he learned how to draw and designed automotive projects. He built a portfolio of exciting works of art.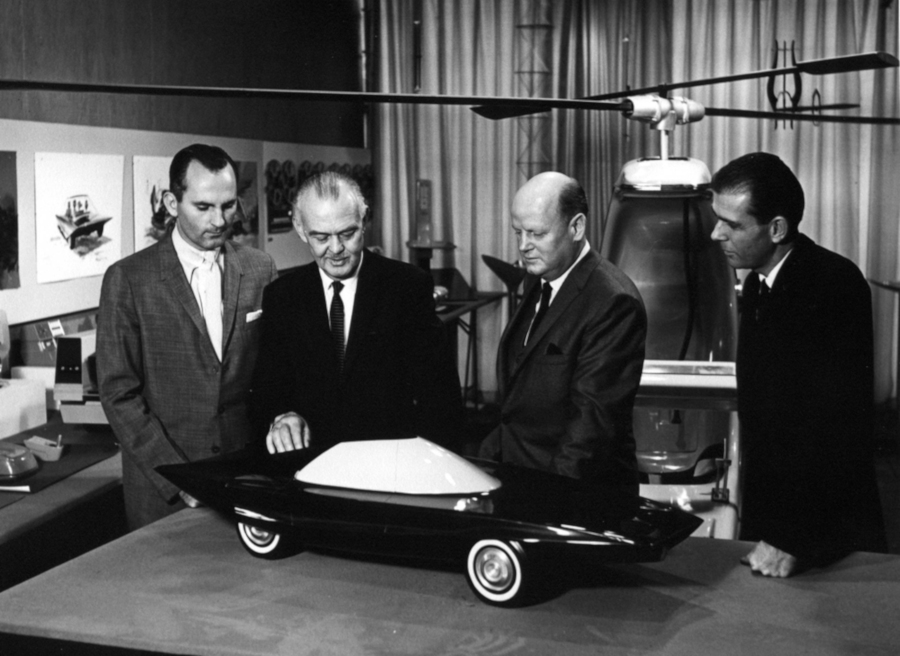 From left to right: Charles Jordan, George Jergenson, Bill Mitchell and Strother MacMinn looking at students' work (Art Center College of Design)
In 1936, MacMinn got a job at General Motors at the age of 17. His first assignment was working in the Art & Color section in the Buick Studio.
In 1937, Harley Earl, head of GM Design, had started a new studio in Germany and assigned a team to redesign a new 1938 Opel Kapitan model for the consumer market. The talented designers on the team included MacMinn, John Coleman, George Jergenson, Hans Mersheimer of Opel, and Frank Hershey -- who oversaw the project. They created a nicely designed automobile that was admired by many German consumers.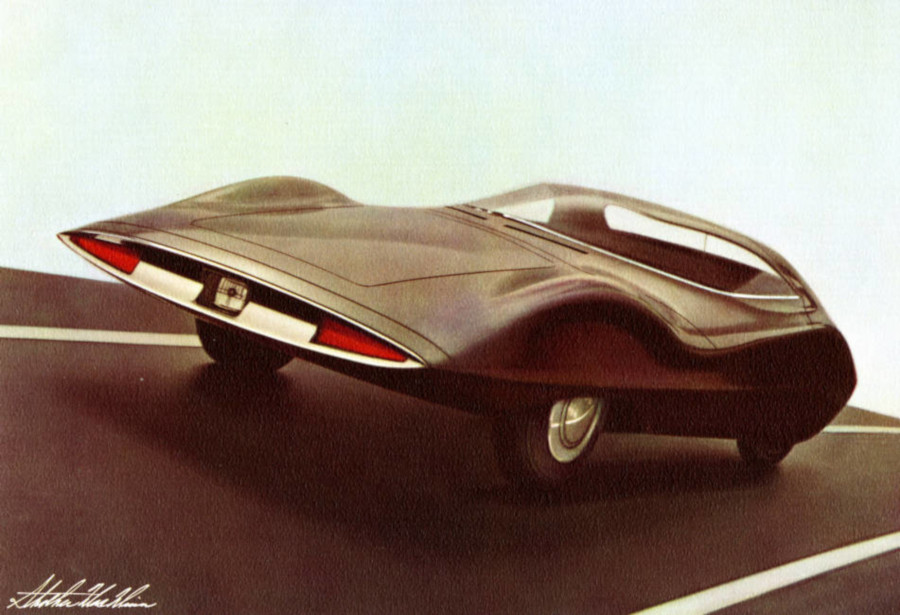 Futuristic design by Strother MacMinn (Art Center College of Design)
After the end of World War II in 1945, MacMinn took a position with Hudson Motor Car Company, working with Frank Springs. Later, he became involved with the Industrial Design firm, working with Henry Dreyfuss. MacMinn also contributed to many other projects, like an Ed Anderson Oldsmobile design project and a highly advanced Greyhound bus project.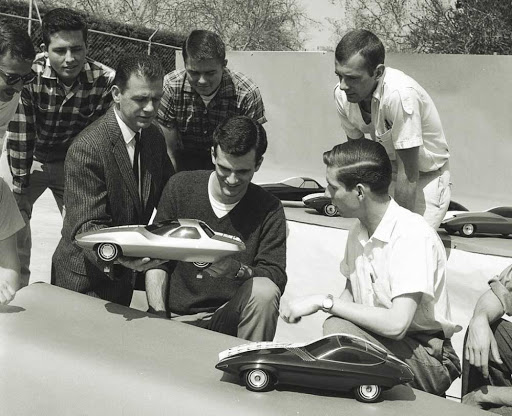 MacMinn looking at students' designs (Art Center College of Design)
In 1948, MacMinn began teaching at Art Center College of Design part-time and remained there for many years. It became his great passion in life to teach others about automotive design.
When I interviewed him many years ago, MacMinn said he wanted to help develop young automotive designers. For many years, he helped so many students achieve their goals. He also felt that automotive styling was particularly important to our culture.
MacMinn with students (Art Center College of Design)
In addition to teaching at Art Center College, MacMinn worked independently as an industrial designer for aircraft seats and fiberglass boats. He was a consultant for Toyota's design research team, remaining with the company until 1983.
For many years, MacMinn was the head of Art Center College of Design's transportation department. He was also the owner of several classic automobiles, including a 1937 Cord 812 Phaeton, a 1929 Rolls-Royce P-1 Derby Phaeton and a 1951 Jaguar XK-120 Roadster purchased in 1953.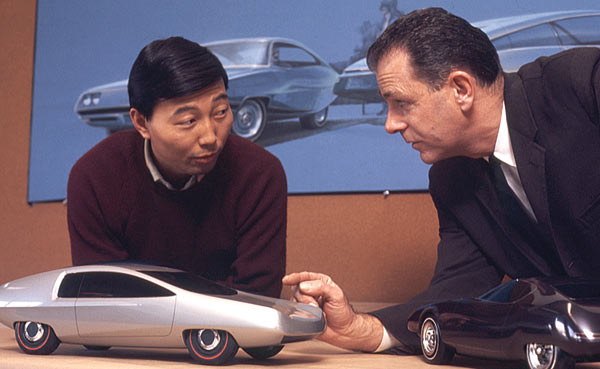 A 1968 photo of MacMinn working with a student (Art Center College of Design)
In conclusion, MacMinn captured the flair of automotive styling. He taught many automotive historians, including myself, and many students who wanted to become automotive designers. Although no longer with us, MacMinn will always be a part of our automotive history and culture. For more information, contact the Art Center College Archives at This email address is being protected from spambots. You need JavaScript enabled to view it. or call 626.396.2208.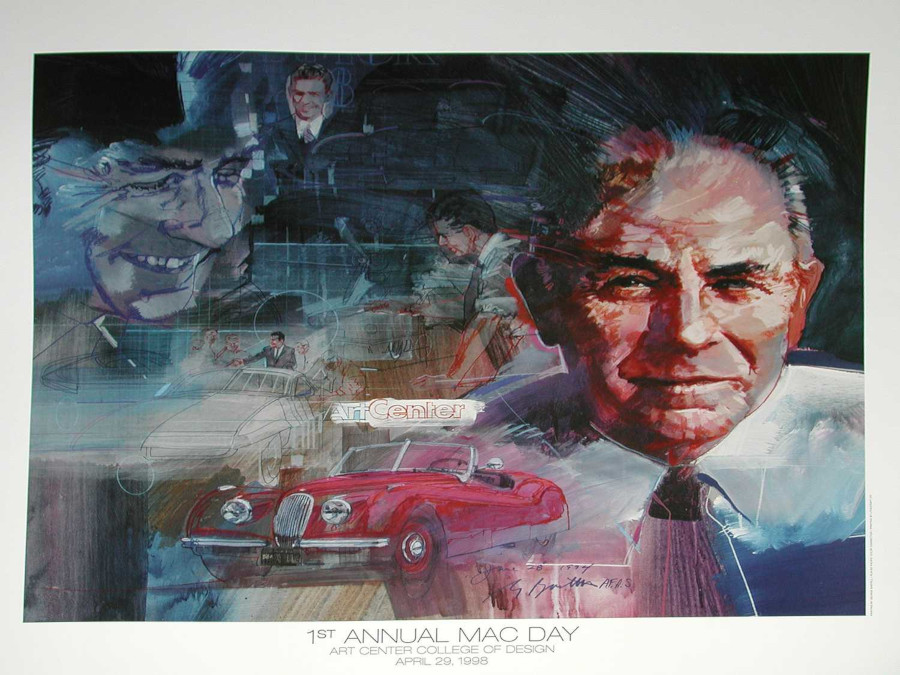 An illustration tribute to Strother MacMinn
Bibliography
Donnelly, Jim. "Strother MacMinn." Hemmings Classic Cars, January 2017.
Hutchings, Helen V. "Strother MacMinn, A Man of Wit and Genius." Coachbuilt.
Semple, Tom. "Remembering Strother MacMinn." Dean's Garage: The Future is Back.
Art Center College of Design.