By Robert Tate, Automotive Historian and Researcher
Images courtesy of Yahn Janou
Published 2.27.2019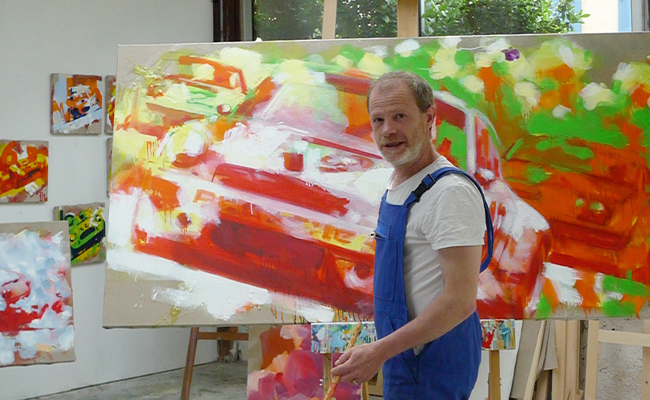 Artist Yahn Janou
One of the most talented and creative automotive artists today is Yahn Janou. He started his auto illustration career when he graduated from California's Art Center of Design College in 1992 with a Bachelor of Science in Automobile Design. He paints and illustrates exclusively racing cars and racing scenes celebrating our auto racing heritage and culture around the world. His great works of art demonstrate power, speed and technology, which most racing fans enjoy and appreciate.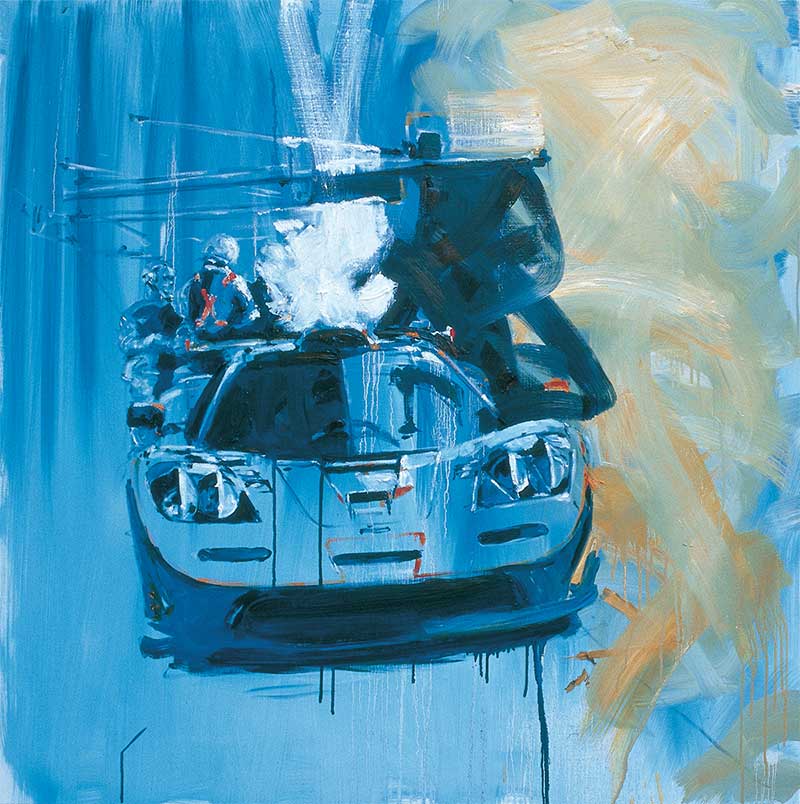 Janou lives in Paris France, and over the years, has exhibited his works of art/paintings throughout Europe and the United States. He has said, "The racing car is at the center of my work. It represents power, technology, elegance, and, in being unique, exclusivity."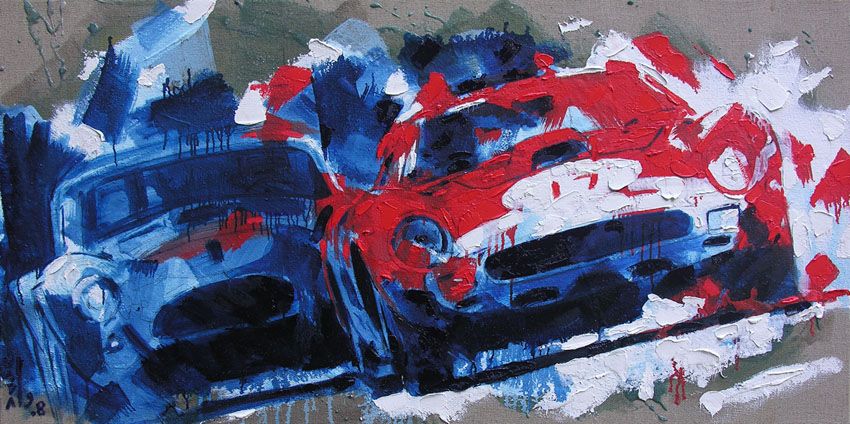 Janou has also created great posters for many automotive companies such as Audi, BMW, Ferrari and General Motors, which many people have found attractive. He works in oil, a material that gives him more time to play with transparency and thickness. Janou creates and collects every moment of passion in his paintings that capture the feel of the automobile in its racing form. Sometimes, his brush can slip where the camera cannot reach. "My aim is for the scene to seem true, to make one believe that it really existed, regardless of the period," Janou said.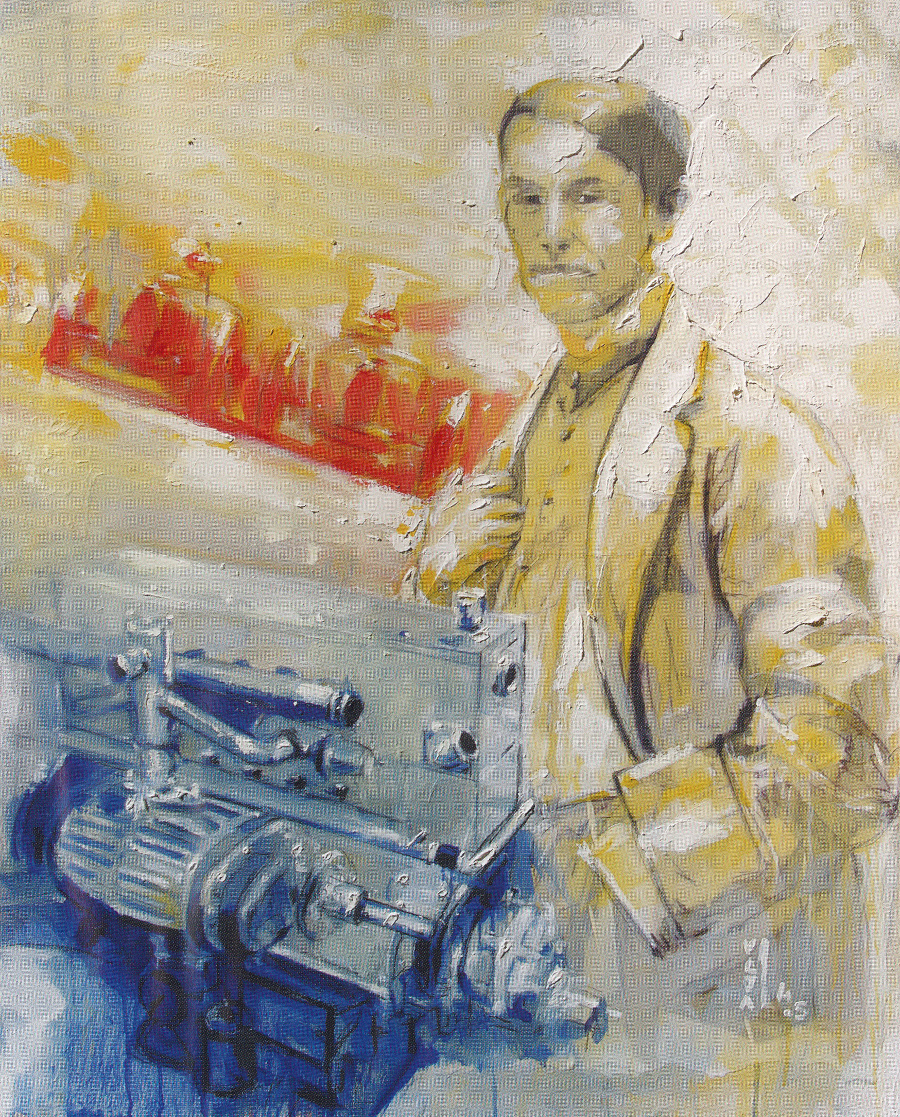 The colors that Janou uses do not always correspond to the reality of the painting, so using monochrome gives the painting a different look. Apart from the colors, a natural and simple order is used by Janou to provide landscape, action and focus. In addition, he can bring out the detail of very precise illustrations, providing the impression of depth and movement despite the feeling of incompleteness coming from all his automotive racing compositions.
Throughout his career, Janou has sold many great automotive paintings to people from all over the world, and many automotive enthusiasts have enjoyed his work. His paintings typically sell for around $6,000 - $20,000.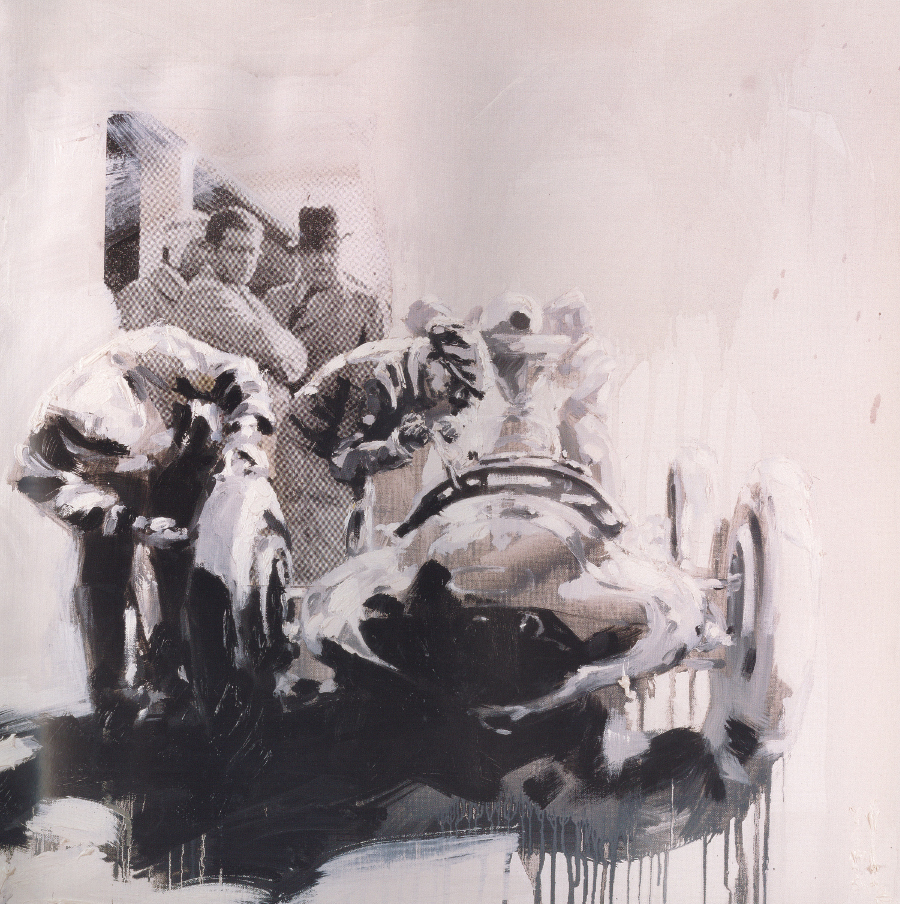 Automotive historians and fellow artists have said that Janou, is lively, smiling and affable, but always infinitely modest. He is discreet sometimes with a surprised expression, however, he enjoys creating automotive racing illustrations to share with the world.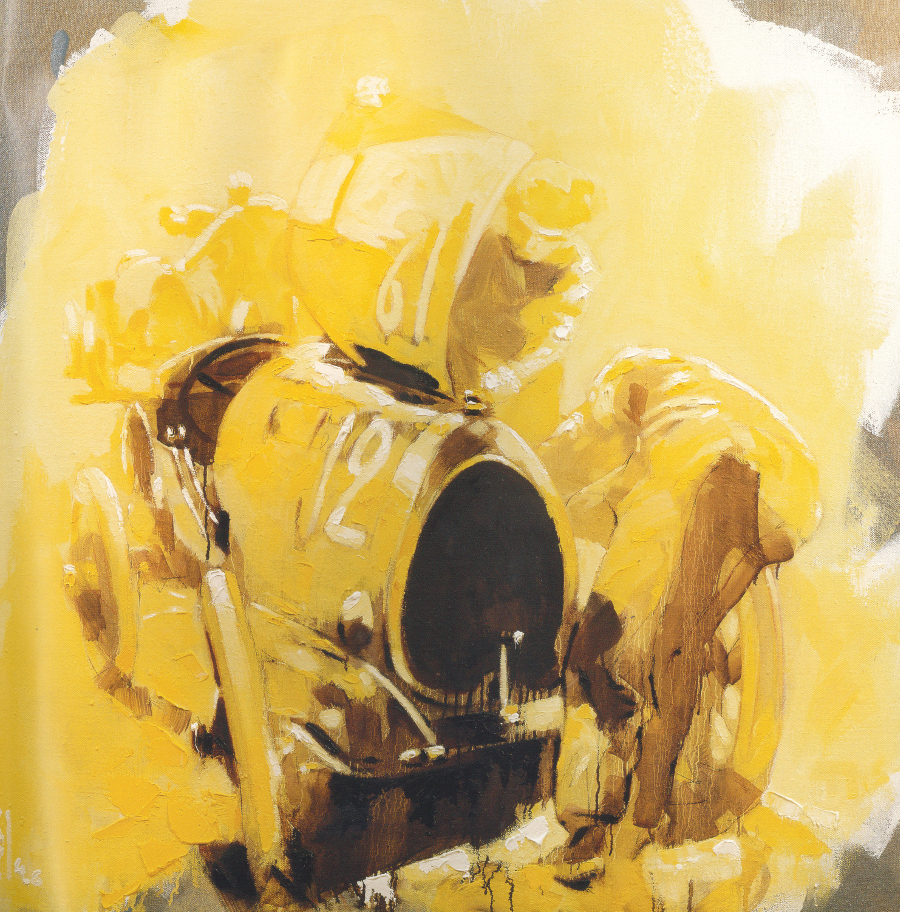 In conclusion, the world of automotive racing has a rich and great history that many fans worldwide have enjoyed for many years. Janou's automotive paintings will always be a part of racing history and heritage for many generations to come.
Bibliography
Janou, Yahn. "Instantanes." Expressions, 2002.