By Robert Tate, Automotive Historian and Researcher
Images Courtesy of General Motors
Published 1.30.2019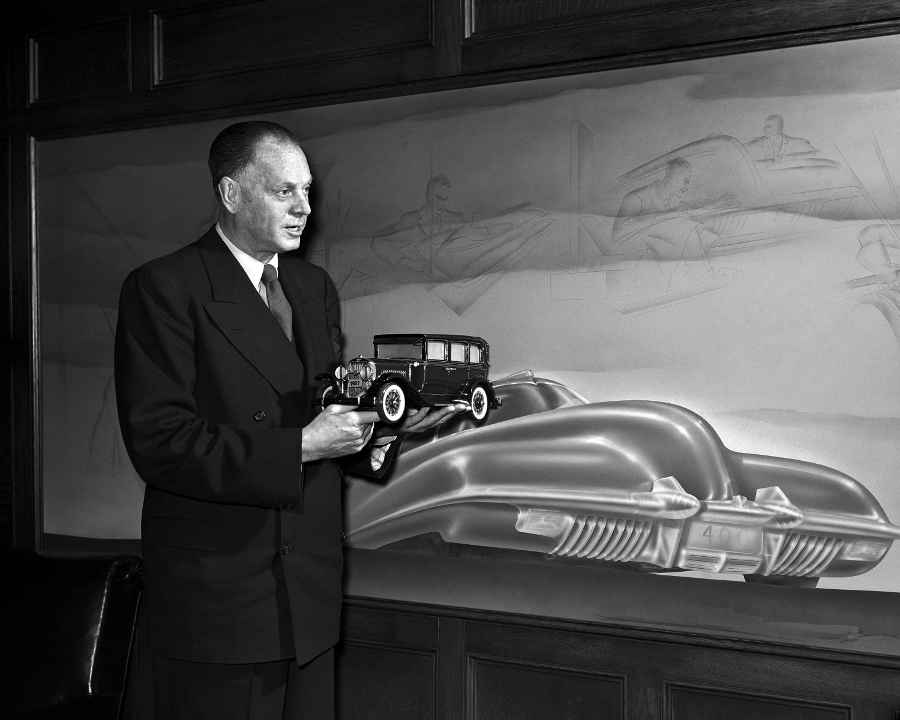 Harley Earl holding the first model he designed for General Motors (GM Archive)
Many years ago, when I used to work for the General Motors Design Center archives, I had an opportunity to check out many interesting archival images. I remember working on the "Driving Style: GM Design's First Century" book project for the GM Design Tech Center staff. I remember coming across a GM design from the early 1930s which I had never seen before. The automotive images were designs for an idea called the Albanita. I had not heard that much about the Albanita design proposal, however, when I did more research, I found that it had an interesting history.
The Albanita was an experimental design that was built and tested by GM in 1933. Some automotive historians have said it was very similar to the Airflow model produced by Chrysler.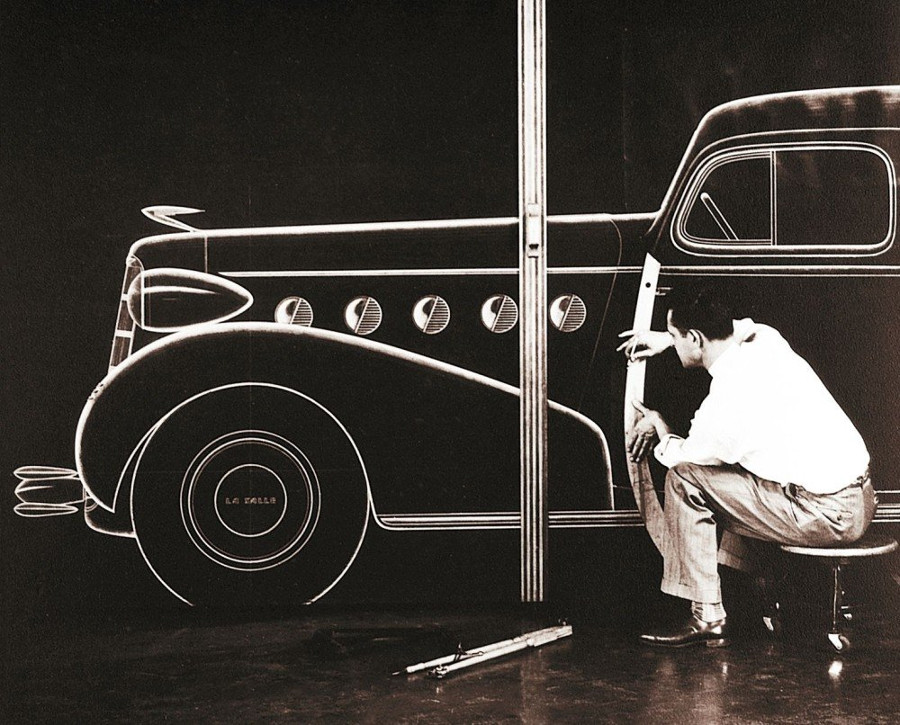 Designer in Cadillac LaSalle studio 1930s (GM Archive)
When you look back at GM design history, you must start with Harley Earl and the creation of the company's "Art and Color Section." The stylish 1927 Cadillac LaSalle, announced on June 23, 1927 by Alfred P. Sloan, was the first great idea to come out of Earl's design department.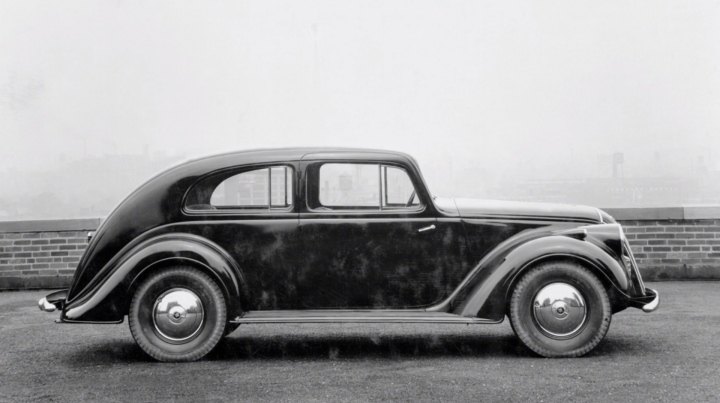 1934 Albanita side view (GM Archive)
The Albanita was also designed under the direction of Earl. Special Interest Autos magazine said the following about the Albanita model: "According to Warren Fitzgerald of GM Styling, the Chrysler people used to hang around GM's proving grounds in Milford and had seen it, the Albanita going to and from the grounds. And thinking it might be a new Airflow-like car, they rushed their own Airflow into production."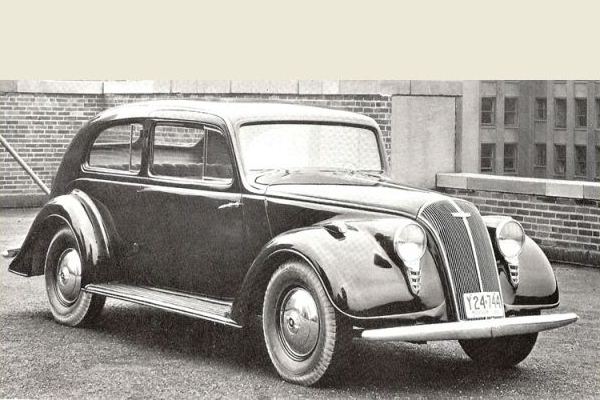 1934 Albanita concept (GM Archive)
The Albanita used a Ford V-8 engine because a Chevrolet or an Oldsmobile engine did not fit properly inside the design. The Ford clutch and transmission was also used as well.
The Albanita's chassis and suspension systems were built on the seventh-floor machine area of the GM Research building in Detroit. The final assembly and testing were developed on the eighth floor by GM engineers. Later, it was said that records of the Albanita project design could not be found at GM despite an 11-month search.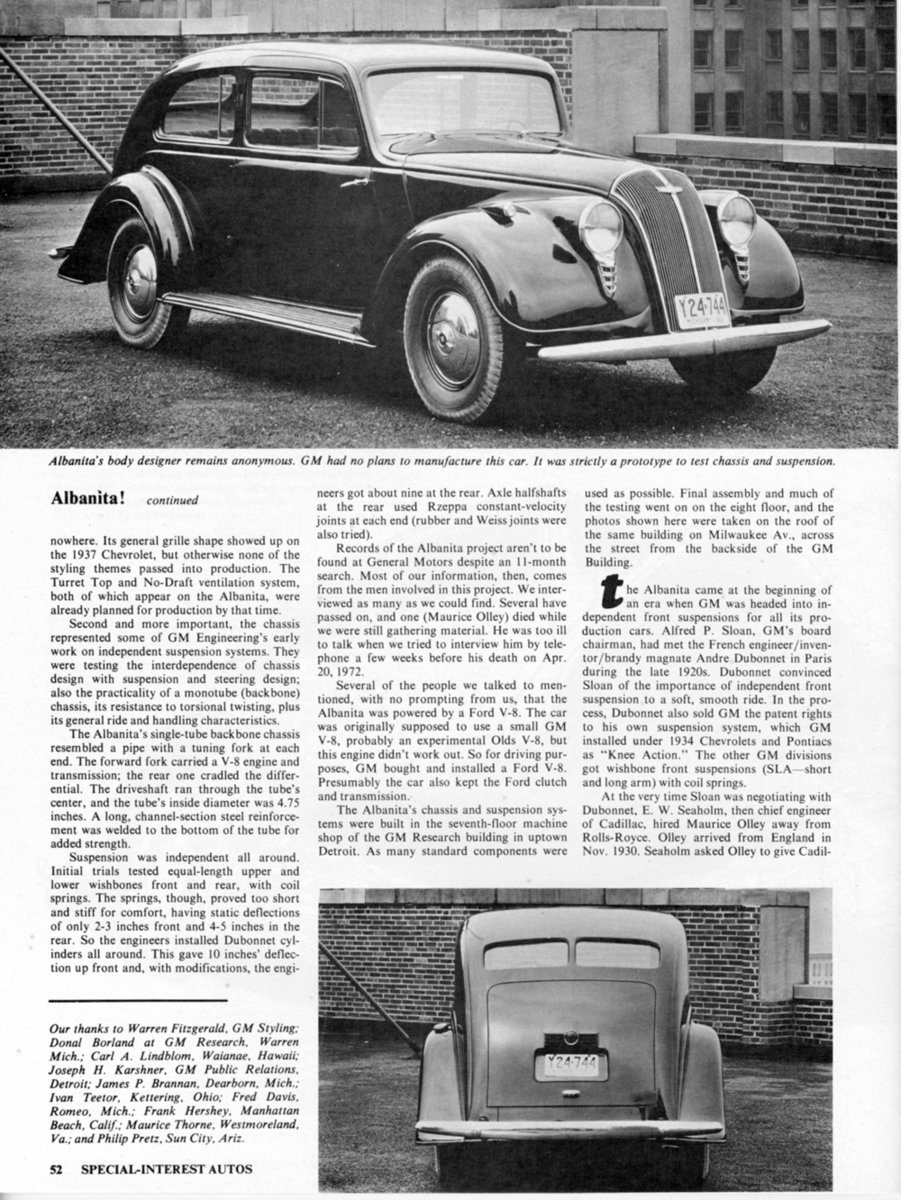 Albanita story by Special Interest Autos magazine Feb March 1973
The 1937 Chevrolet production models used the grille design copied from the Albanita. The model offered a sloping rear end design that resembled the Chrysler Airflow. My research found that the Albanita designer was anonymous and that General Motors had no plans to manufacture this automotive design proposal.
In conclusion, the Albanita was strictly a design prototype for the chassis and suspension model, which is a part of General Motors great automotive heritage.
Bibliography
Special Interest Autos Magazine. "Albanita." A publication of Hemmings Motor News. February-March, 1973.
Bayley, Stephen. "Harley Earl and the Dream Machine." Alfred A. Knopf, New York. 1983.