By Robert Tate, Automotive Historian and Researcher
Images Courtesy of Alex Tremulis Archives, Ford Motor Company, Motor Trend, The Henry Ford
Published 2.20.2019
Many years ago, I had the pleasure to interview the late McKinley Thompson Jr. before his unfortunate passing. He was a great person with a love and passion for automobiles. Thompson once told me that, in his heart, ever since he saw the 1934 Chrysler DeSoto Airflow he was inspired to become a great automotive industrial designer.
Thompson was born on November 8, 1922 in New York City. He graduated from Murray Hill High School and entered World War II in 1941, eventually working on engineering design layouts for the United States Army Signal Corps.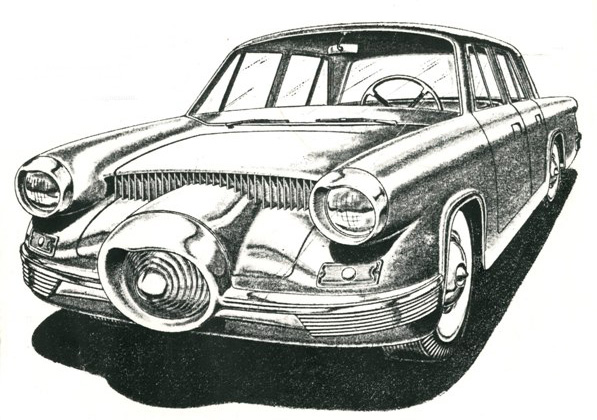 Thompson's Drawing of Concept Model for 1954 Motor Trend contest (Motor Trend)
After the war, he moved on to making his life and dream come true. In September of 1953, Motor Trend magazine sponsored a contest called "From Dream to Drawing Board." Thompson entered the contest with a design of a lightweight plastic automobile with a turbine engine that offered more interior space when traveling. This design was very well-received by the judges, and as a result, Thompson received one of the five scholarships available through the contest. Thompson used the scholarship to enter Art Center College of Design in Los Angles, California, making history as the first African American to study there. The school was very competitive, and students had to work very hard in order to achieve their goals. While attending Art Center College, Thompson received some valuable mentoring from designers like Strother MacMinn, Joe Thompson and George Jergenson.
McKinley Thompson second from right at Art Center College in California with Instructor Joe Thompson (Alex Tremulis Archives)
In 1956, Motor Trend magazine reported the following about McKinley Thompson: "Mr. Thompson attended Art Center College as the winner of a four-year scholarship granted by Ford Motor Company through a sports car design contest conducted by Motor Trend. He will soon join the Styling Division of Ford in Detroit."
Thompson made automotive history again by becoming the first African American car designer, having received his Bachelor's degree in Industrial Design in 1956. He was hired by the talented automotive designer Alex Tremulis, who was known for designing the Tucker Automobile.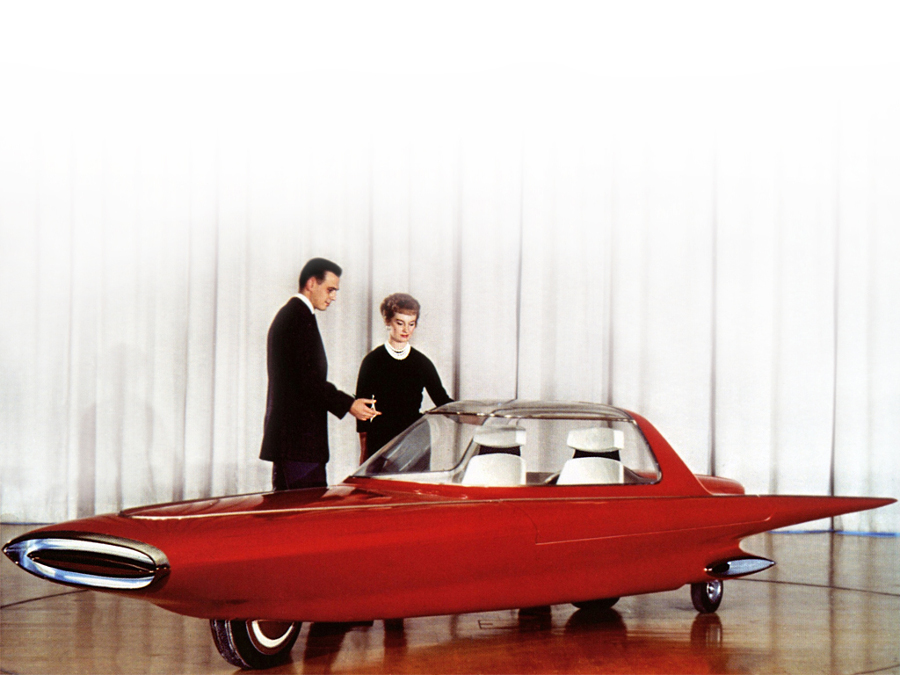 1961 Ford Gyron Concept design by McKinley Thompson (Ford Motor Company)
Thompson started his career at Ford working in the advance studios design department, where he helped to design a concept vehicle called the Ford Gyron, a unique three-wheeled two -passenger model with an aircraft-inspired design. The Gyron project started in 1959 and included some very talented automotive designers like Tremulis, Syd Mead, Bill Dayton and John Najjar.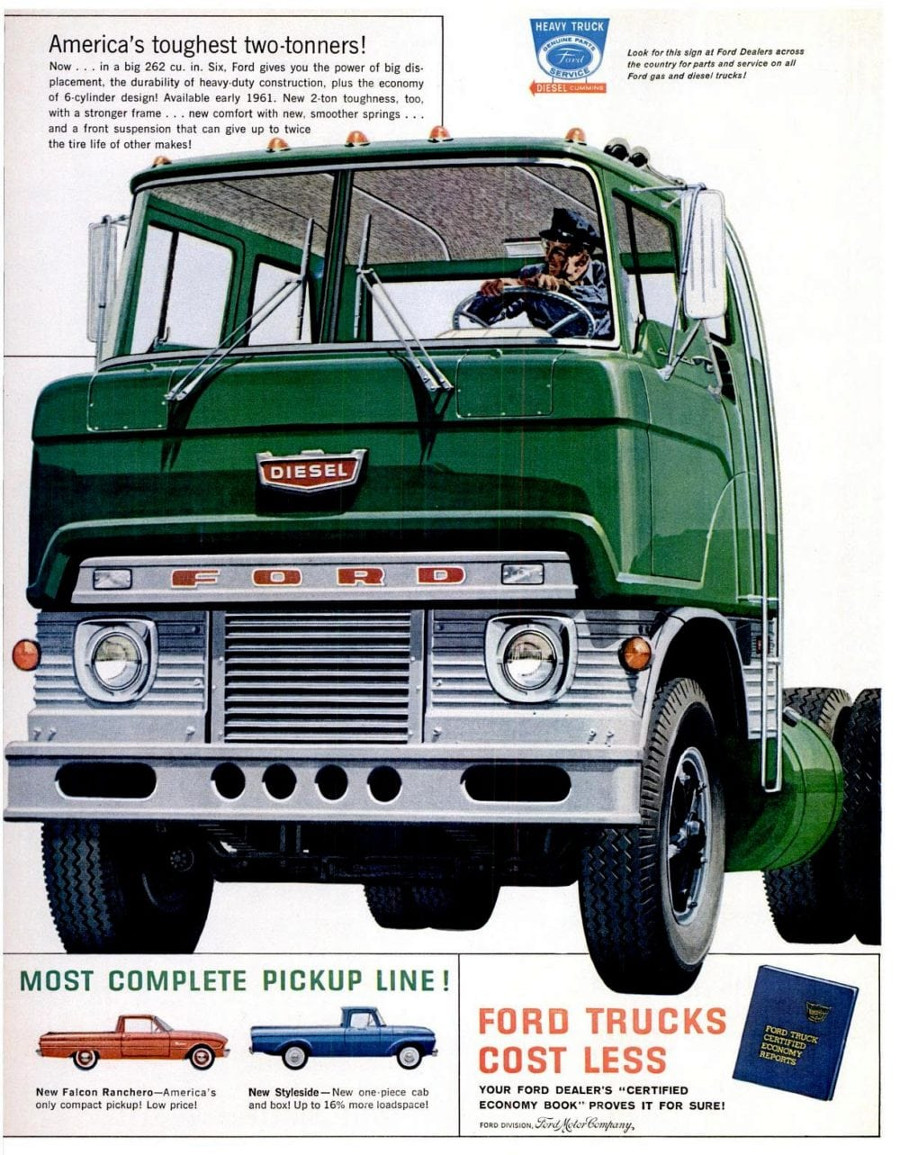 1961 Ford truck design by McKinley Thompson Jr (Ford Motor Company)
In 1962, Thompson received Ford's highest award for community service, "The Citizen of the Year Award." He also was involved with other popular automotive and truck designs, including the 1961 Ford H-series tractors, the 1964-1965 Ford Thunderbirds, the 1967-1968 Ford Thunderbird models, many Mustang concepts, the 1963 Ford Allegro concept, the Cougar II, and the Shelby Bordinat Cobra. Alex Tremulis said, "McKinley Thompson had talent for communicating those ideas."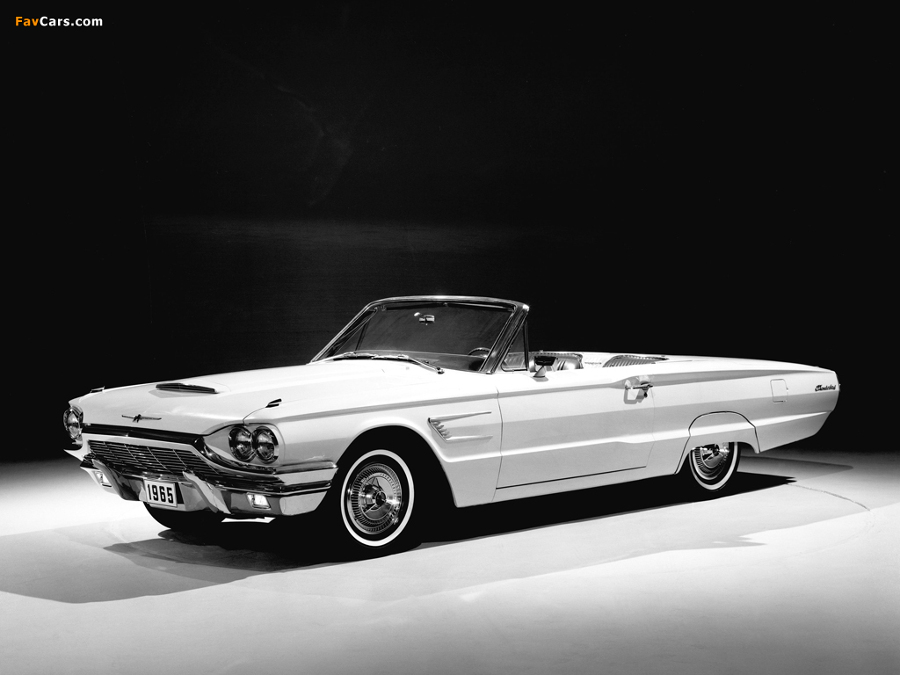 1964/65 Ford Thunderbird convertible design by Thompson (Ford Motor Company)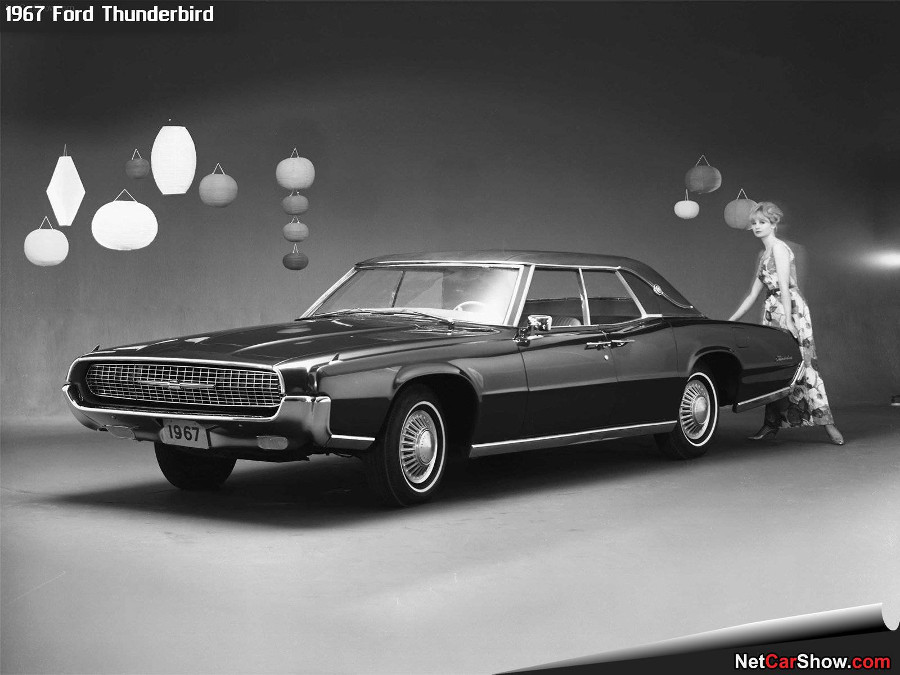 1967 Ford Thunderbird designed by Thompson (Ford Motor Company)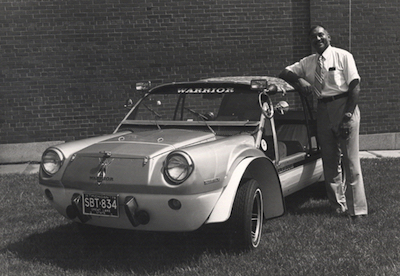 1969 Warrior concept car designed by Thompson (The Henry Ford Collection)
During the late 1960s, Thompson had another great idea. He created an automotive design called the "Warrior," which would become his passion. He rented a garage and spent many hours designing and building this unique concept model, which was a lightweight (plastic) and versatile vehicle that could be used in Africa and other Third World countries. The "Warrior" was ahead of its time for meeting transportation needs around the world. After the vehicle was built, Thompson would achieve 35-40 miles per gallon driving it around different locations for testing. Today, the Warrior concept is now a part of collection at The Henry Ford.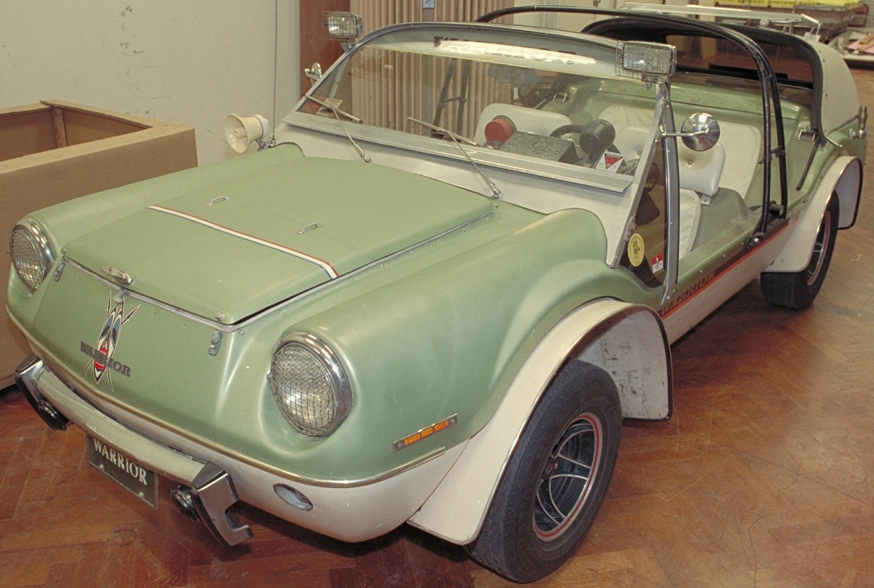 1969 color image of the Warrior concept design (The Henry Ford Collection)
In conclusion, Thompson was the first African American to accomplish many great design ideas in the auto industry and left a great legacy in automotive history for generations to come.
Bibliography
Aller, Henry. "McKinley Thompson (1922-2006)." Black Past, April 3, 2016.
"Past Forward: Activating the Henry Ford archive of innovation." "The Warrior," February 24, 2014.
Gyronaut X-1 World's Fastest Motorcycle.
Special thanks to the Alex Tremulis Archives!