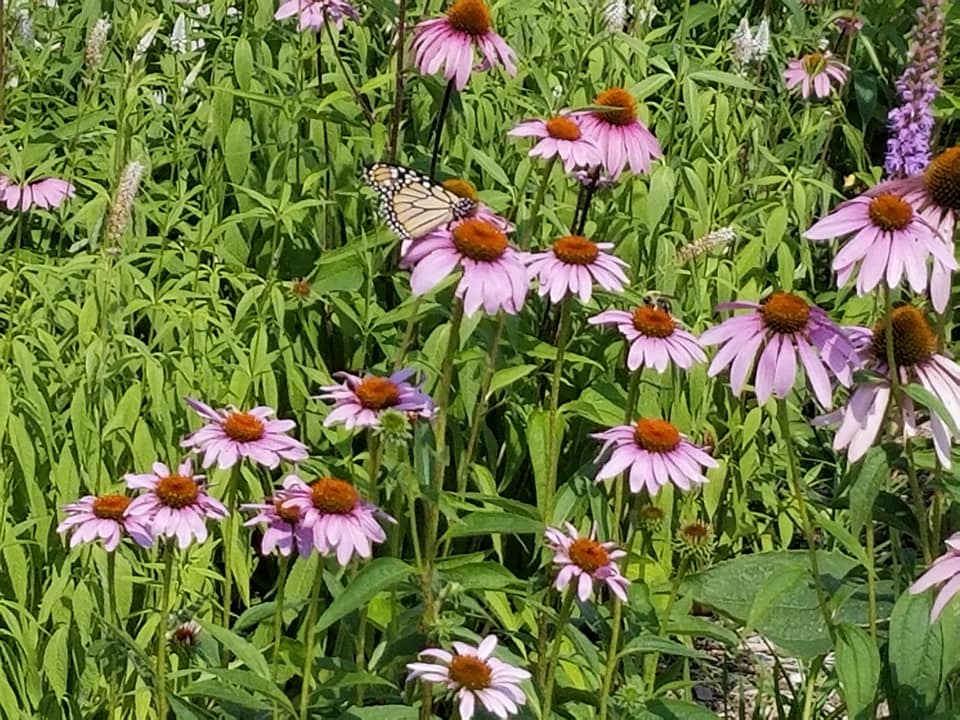 MotorCities invites businesses, nonprofits, public entities, neighborhood associations and service clubs to do what they can in support of pollinators, including creating pollinator-friendly habitats and planting pollinator-friendly plants. Take the Pollinator Pledge!
These vital creatures, including bees, butterflies and others that help pollinate America's fruit, vegetable and grain crops, are declining due to a variety of reasons, some of which are still unknown.
Join partners like the following, who are banding together to provide important habitats for these pollinators across Michigan, including vital grassland habitats.
MotorCities National Heritage Area
Michigan Department of Natural Resources
US Forest Service
Edsel and Eleanor Ford House
Fair Lane, the Home of Clara & Henry Ford
Bees in the D
US Fish and Wildlife Service
DTE Energy
General Motors
Belle Isle Conservancy
Ford Motor Company
Marathon Petroleum Company
Ford Piquette Avenue Plant
Friends of the Rouge
Friends of the Detroit River
Wildlife Habitat Council
Downriver Delta Community Development Co.
St. Philip Lutheran Church, Trenton, MI
Metropolis Cycles of Detroit
MotorCities has taken on this project in Michigan with encouragement from the Midwest Region of the National Park Service to bring together nonprofit and corporate partners signing a Pollinator Pledge. To learn more about efforts taking place around the country to save pollinators, check out the National Park Service's pollinator page here!
To get involved, fill out our Pollinator Pledge form and send it to Brian Yopp, our Director of Programs, This email address is being protected from spambots. You need JavaScript enabled to view it.
Recently, MotorCities and our partners hosted a Pollinator Pledge Day at the Fort Street Bridge Interpretive Park in southwest Detroit that included planting of pollinator-friendly plants. See a story from Local 4 News about the day's activities.