Many Voices, One Story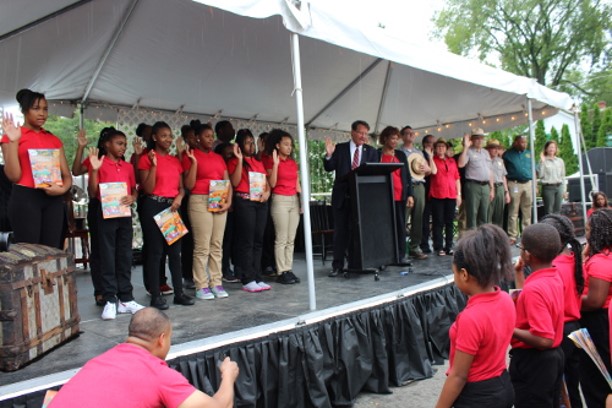 We seek to represent the shared stories of how this region put the world on wheels across a diverse and inclusive range of people with a wide variety of backgrounds, languages and cultures.
As construction of the page continues, look for more content that reflects the diversity of the 10,000 square miles of the MotorCities National Heritage Area.
Making Tracks
The auto industry provided a new opportunity for those who lived in Michigan, as well as those who traveled from near and far. MakingTracks.org looks back at the African American experience in the auto industry. This culture represented the migration of workers and families to the Motor Cities. Their work was hard, and their paths were not smooth. The website talks about adjustment to the north, the climate in their communities and treatment at their jobs. It also highlights the triumphs and tragedies of a people who contributed to building the auto industry.
This video serves as a preview of the Making Tracks website and how the project came together.

This part of the MotorCities website chronicles the auto legacy built by the diverse entrepreneurs, workers, businesses and unions of Southwest Detroit over more than a century. Learn more here.

10 Questions for UAW President Rory Gamble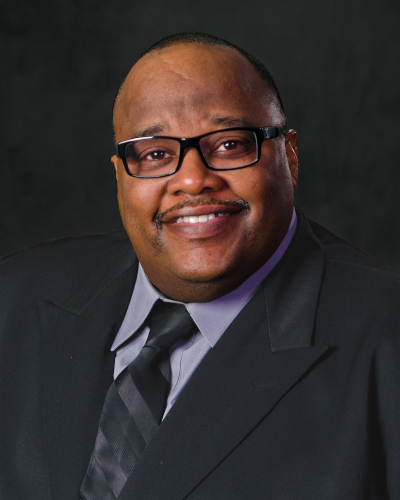 MotorCities recently had the opportunity to interview Rory Gamble, the first African American president of the United Auto Workers International Union, about his life and career for Black History Month 2021. Thanks to MotorCities board member Sandra Engle, Assistant Director of the UAW National Education Department, for her assistance. See the article here.
A Q & A with the UAW's Cindy Estrada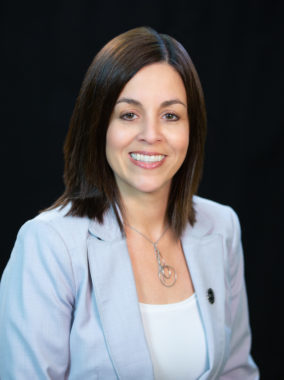 For Women's History Month, MotorCities recently interviewed Cindy Estrada, a Vice President of the United Auto Workers International Union. Thanks again to MotorCities board member Sandra Engle for her assistance. See the article here.
Alexander Winton Made Bicycles (and then Cars!) in Cleveland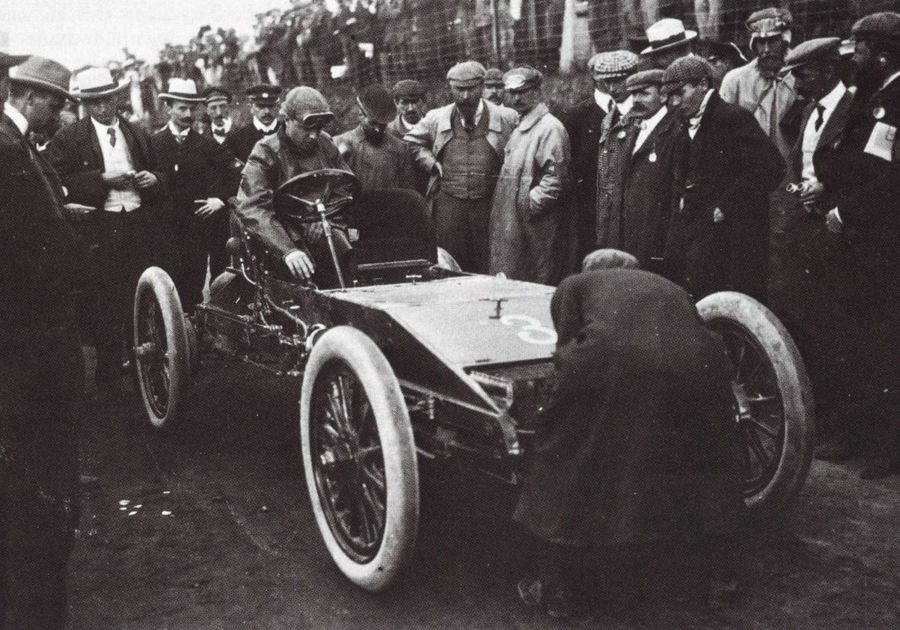 April is Scottish American History Month, so here is a feature on Alexander Winton, a Scottish immigrant and early automotive pioneer.
Arab Americans and the Automobile: Voices from the Factory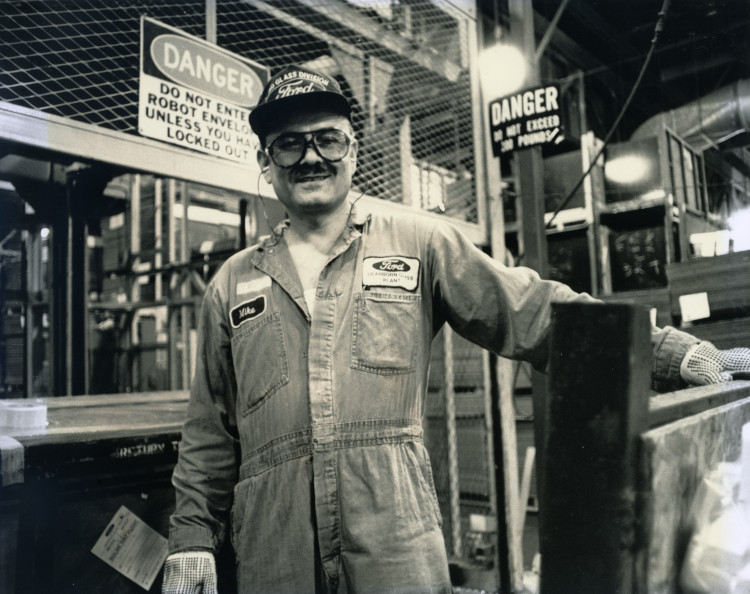 April is also Arab American Heritage Month. Ali Baleed Almaklani (pictured above) worked at Ford Motor Company in 1999 and 2000 when he was interviewed for an oral history project for the Cultural Arts Department of the Arab Community Center for Economic and Social Services (ACCESS) in Dearborn. The collected oral histories are now part of the collection of the Arab American National Museum in Dearborn, as part of their "Arab Americans and the Automobile: Voices from the Factory" Collection. You can hear Almaklani's interview here. Thank you to Elizabeth Barrett-Sullivan and Matthew Stiffler of the Arab American National Museum for their assistance.
NASCAR's First Driver with Autism: Detroit's Own Armani Williams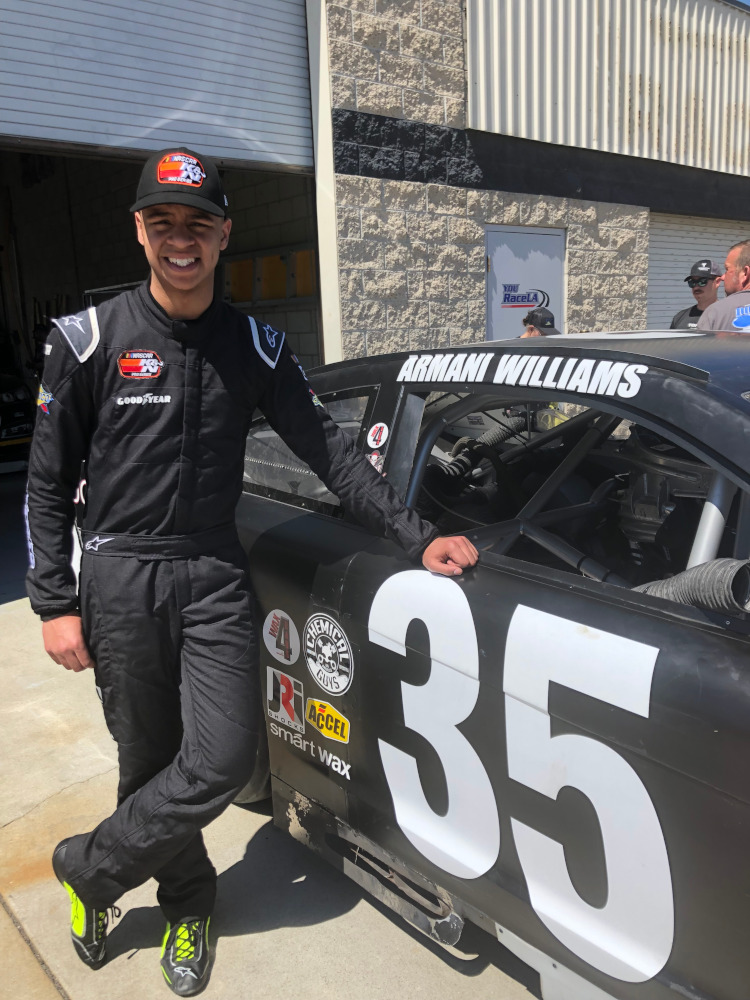 April is Autism Awareness Month. Armani Williams (pictured above) is a Detroit-based NASCAR driver, the first openly diagnosed with autism. sHe is using his racing career as a platform to draw awareness to autism, promote research-based solutions, and create better life outcomes for families impacted by the disorder. Armani has competed coast to coast in the United States and throughout Canada. You can hear his interview here.
Jewish Contributions to the Auto Industry: Albert Kahn and More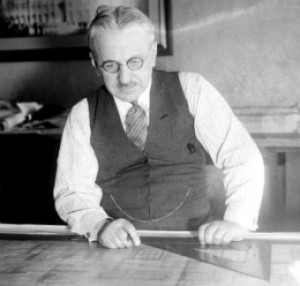 May is Jewish American Heritage Month. Albert Kahn (pictured above), the Detroit-based architect, was highly influential in the design of auto manufacturing plants and other industrial and commercial buildings in the 20th Century. He is just one of the topics discussed in this interview recently conducted by MotorCities with Dr. Catherine Cangany, executive director of the Jewish Historical Society of Michigan, and author and historian Barbara Cohn. You can watch the interview here.
Asian Americans and the Auto Industry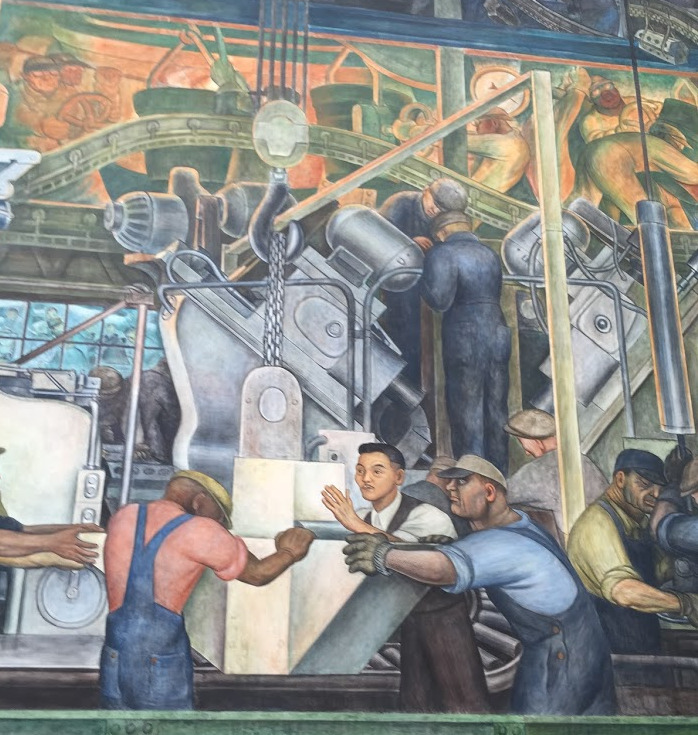 In honor of Asian American and Pacific Islander Heritage Month, we are showcasing the story of some of the trailblazing Asian Americans in the auto industry. Please read an excerpt reprinted from Victor Jew's introduction to "Part II: Legacy Keeping and Memroy Keepers" from Asian Americans in Michigan: Voices from the Midwest edited by Sook Wilkinson and Victor Jew. Copyright (C) 2015 Wayne State University Press. Used with permission from the author. The excerpt is here. You can learn more about the book at www.wsupress.wayne.edu/books/detail/asian-americans-michigan.
An Interview with Ralph Gilles of Stellantis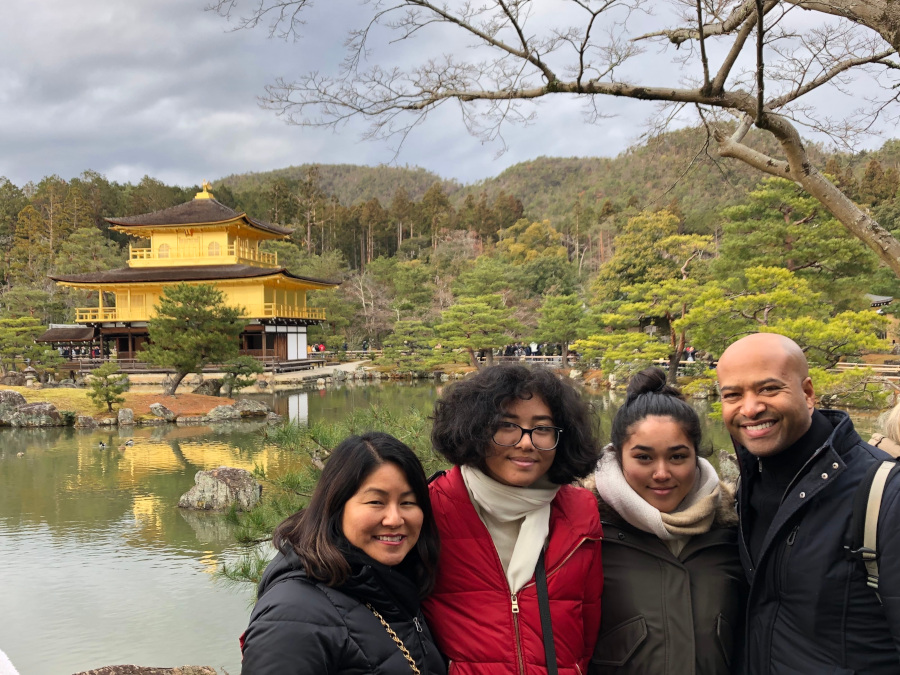 In honor of June being National Caribbean-American Heritage Month, we are reprinting this article that originally appeared in the June 2021 edition of the Zanmi Detroit newsletter, published by the Haitian Network Group of Detroit (HNGD). You can find the newsletter at https://www.haitiannetworkdetroit.org/newsletter/. Article used with permission of the HNGD and the author. You can read the entire article featuring an interview with Ralph Gilles of Stellantis (pictured at right above with his family), a Haitian-American, here.
Pride Month Profile: Sabin Blake of General Motors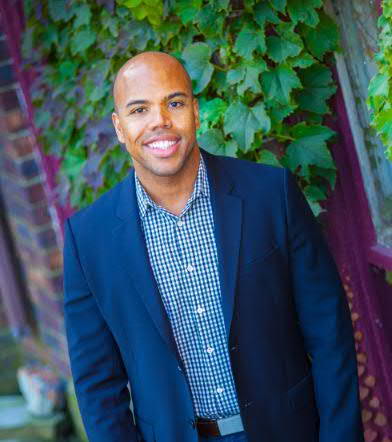 In honor of Pride Month, we would like to present the story of Sabin Blake, a recent addition to our board of directors. Blake, a Ferndale resident, is Manager of Business Planning & Heritage for General Motors Communications. He has been in the automotive industry for over 23 years with 20 of those spent at GM.
Blake is passionate about community service and giving back. He serves on the Community Foundation of Southeastern Michigan's LGBTQ-focused HOPE Fund Advisory Committee. He also volunteers with other community-based organizations focusing on hunger, community development and education. He is currently serving on the board of directors for the Ruth Ellis Center and as a board member of GMPLUS, the GM LGBTQ Employee Resource Group where he serves as the Community Outreach Chair. Our Director of Programs Brian Yopp recently sat down with Blake at the Automotive Hall of Fame to talk about his life and career. To watch an excerpt from Blake's interview, click here.
French American Heritage Month Profile: Mary-France Oudin of Mahle-Behr USA


July is French American Heritage Month, and July 24 marks the anniversary of the city of Detroit's founding by a Frenchman named Cadillac in 1701. In light of this, we are sharing this interview by our current MotorCities Research Fellow Louise-Helene Filion with Mary-France Oudin, who is a Senior Program Manager at local auto supplier Mahle-Behr USA in Troy.
To watch Oudin's interview, click here.