By Robert Tate, Automotive Historian and Researcher
Images Courtesy of GM Heritage Archive, Newport Car Museum, Wallup.net
Published 1.4.2023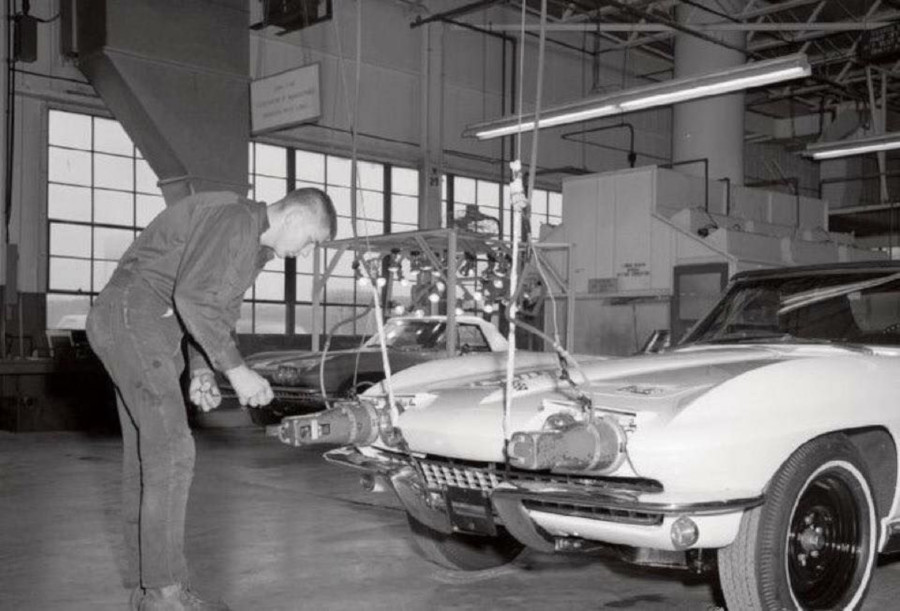 A Corvette assembly line (GM Media Archives)
The 1966-67 Corvette models were very popular automotive designs, created under the direction of Bill Mitchell who became head of the General Motors styling team on December 1, 1958, at age 46. The 1967 Corvette would be the last year of that generation's design before a new model would be introduced in 1968. The 1966 and 1967 Corvettes were designed by a team that included Zora Arkus-Duntov and Larry Shinoda, along with Peter Brock and Chuck Pohlmann, who had been involved in previous Corvette designs for GM.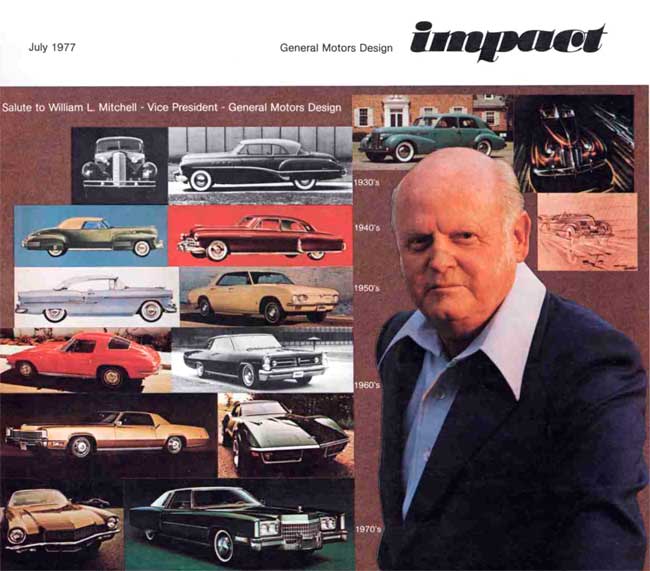 Bill Mitchell, Head of GM Design (GM Media Archives)
Chevrolet offered a 1966 Corvette Stingray convertible with a popular turbo-jet engine, which many consumers thoroughly enjoyed along with its great look. The 1966 Corvettes also offered a new eggcrate grille design. Other features included chrome-plated exhaust bezels, spoked wheel covers, power steering, power brakes, leather seats and tinted and electric windows. In addition, Corvettes equipped with the new 427-cid V-8 engine came with a power bulge hood design that was a hit with the younger generation. For 1966, Corvettes were available in 10 great looking colors. Finally, Corvette I.D. numbers for 1966 were the same as the year's models.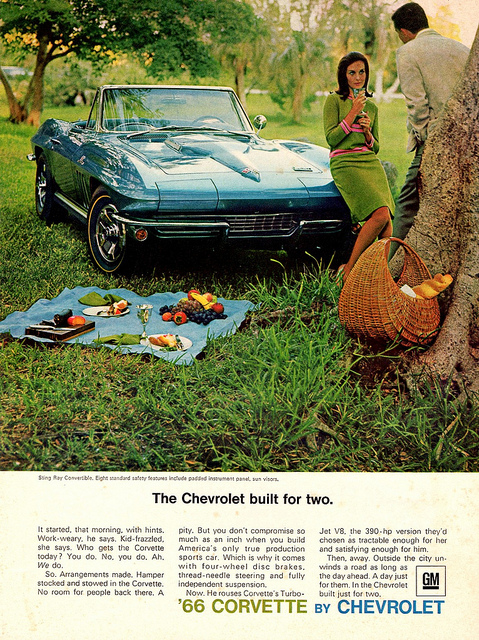 1966 Corvette advertising (GM Media Archives)
Corvette sales for the 1966 model year were breaking sales records, which was great news for Chevrolet. The 1966 Corvettes were priced at $4,295, Chevrolet's most expensive model. The Corvette Stingray Coupe with the optional 427 cubic inch fuel injection package and dual outside exhaust became very popular among the younger generation and automotive enthusiasts. The 1966 Corvette dashboard was also very fascinating with the latest designed instrument cluster for the driver. Only two percent of all the 1966 Corvettes had a three-speed manual transmission and 89.3 percent came with a four-speed manual transmission. There were minor modifications made to Corvette styling appearance in 1966. Some consumers liked the new restyled wheel covers that were introduced in 1966, along with an all-new rocker trim styling design which was located on the side of the vehicle.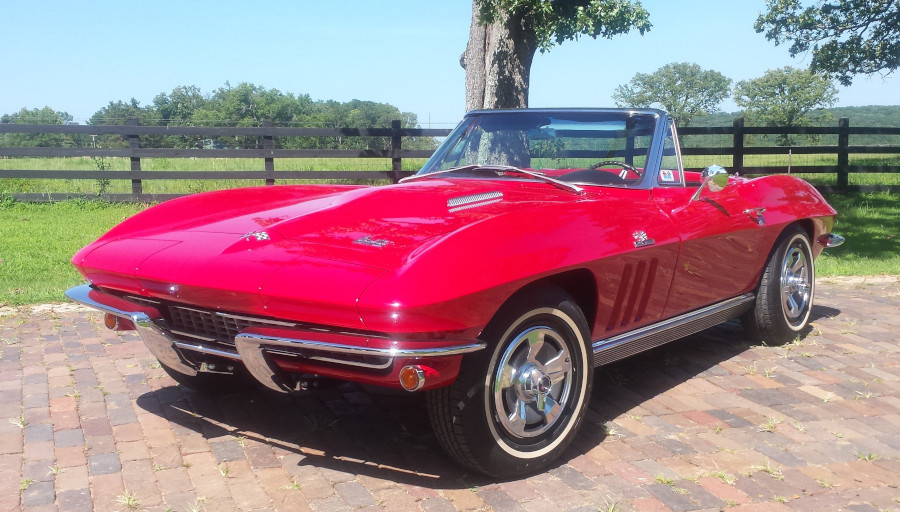 1966 Chevrolet Corvette Stingray convertible (Wallup.net)
Some automotive historians have said that all models under the Chevrolet nameplate, except for the Corvair, received substantial revisions in 1966, and all turned out exceedingly pleasing in appearance.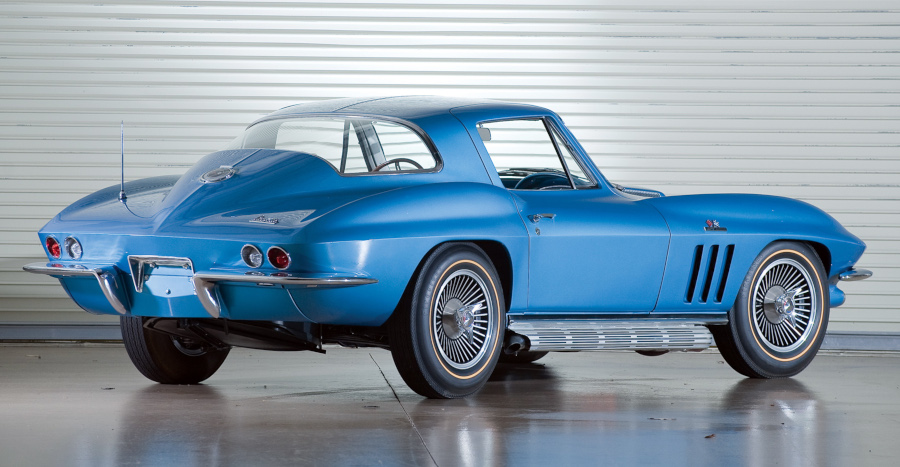 1966 Chevrolet Corvette Stingray coupe (Wallup.net)
The 1967 Corvettes had the same body style from the previous year. The Stingray convertible could also be purchased with an optional removable hard top. For 1967, Chevy offered four versions of the Corvette 427 with a power bulge hood design. Some automotive historians have said that the 1967 Corvette Stingray was one of the model's best-looking designs, however, they differed very little from previous years. The 1967 Corvette was manufactured with a fiberglass body as all Corvette models were. The 1967 Corvettes sold more than 23,000 units between September 1966 and July 1967, an actual decrease from 27,000 units sold the previous model year.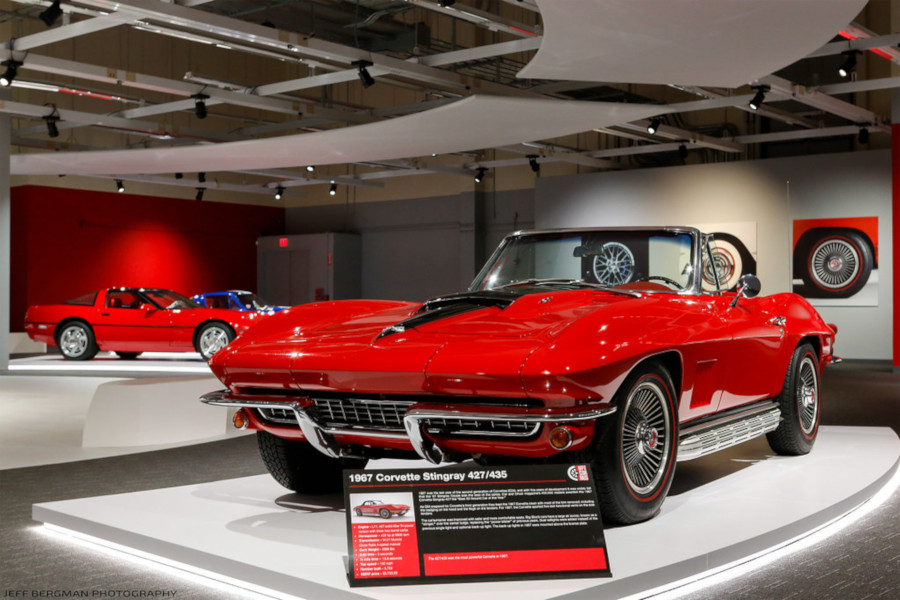 1967 Corvette coupe (Newport Car Museum)
It should also be mentioned that the Chevy Corvette did very well in racing competition. For example, a Team Penske Corvette won the GT-Class in the 24 Hours of Daytona race in 1966.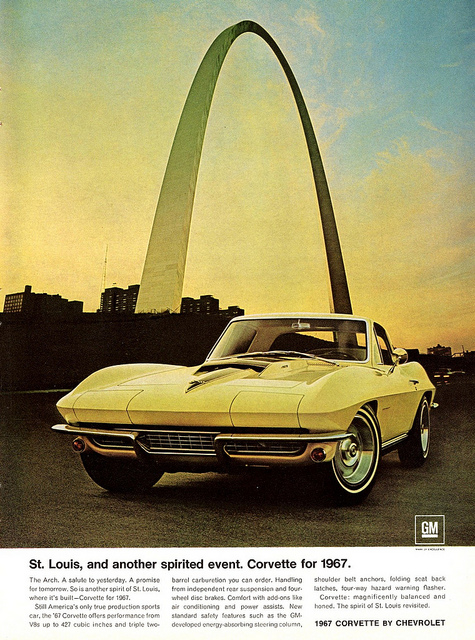 1967 Corvette advertising image (GM Media Archives)
As the Corvette continued to be America's most desirable sports car,1968 would bring the next generation design, the first major change since 1963, and sales would once again move ahead.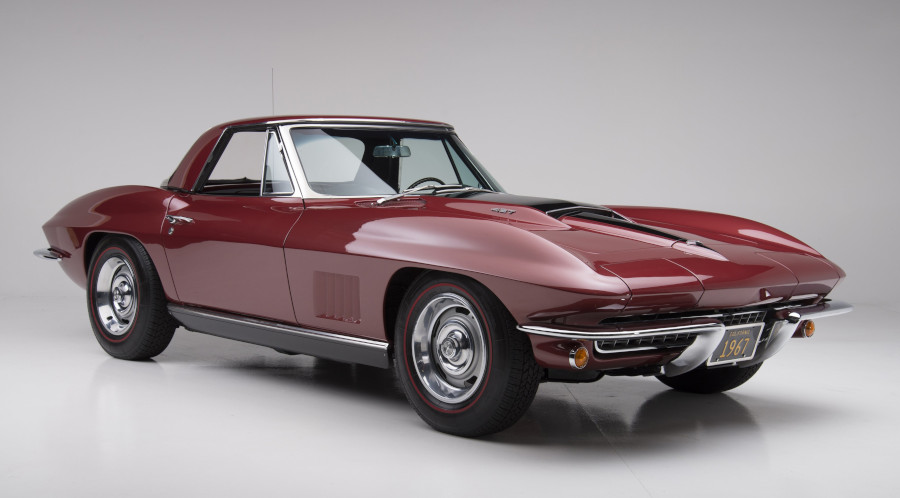 1967 Chevrolet Corvette Stingray convertible (Wallup.net)
In conclusion, the 1966-67 Corvettes were some of the best-looking models in their design history. For more information on the history of Corvette, please check out the National Corvette Museum at www.corvettemuseum.org or 270.781.7973.
Bibliography
Dammann, George H. "Sixty Years of Chevrolet." Crestline Publishing, 1972.
Kowalke, Ron. "Standard Catalog of Chevrolet 1912-1998." Second Edition, 1998.
Ludvigsen, Karl. "Corvette America's Star-Spangled Sports Car: The Complete History." Automobile Quarterly Publications, 1974.
1966-1967 Corvette sales materials.