By Robert Tate, Automotive Historian and Researcher
Images Courtesy of Ford Motor Company Archives/Carroll Shelby Collection
Published 6.7.2023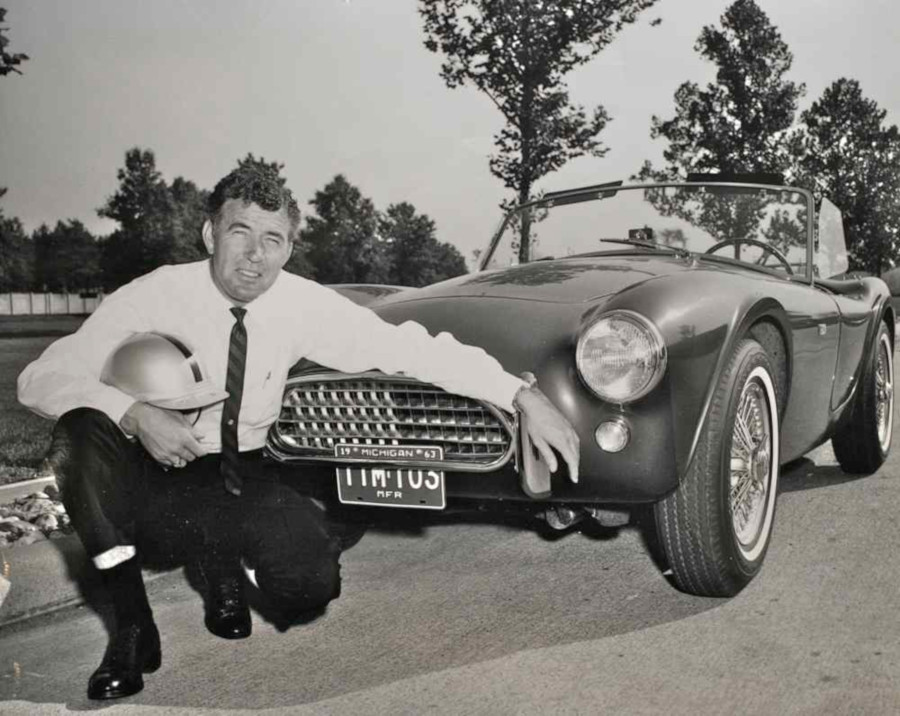 Carroll Shelby (January 11, 1923 - May 10, 2012) became a well-known name in the auto racing community during the 1960s. When you hear his name, you might remember the popular AC Cobra and Ford Mustang models, along with the Dodge Viper.
I have always been a huge fan of Carroll Shelby and admired the vehicles that were a part of his legacy. Shelby's career began in the military during World War II in November 1941. He graduated as a staff sergeant pilot in September 1942.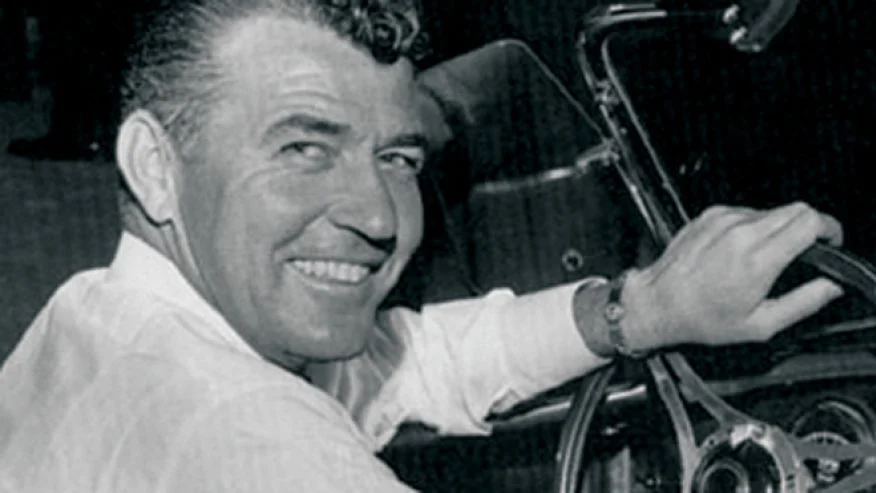 Shelby seated at the wheel of a Cobra (CarrollShelby.com)
Shelby was truly a car guy, and his passion for racing and cars were reflected in the styling and performance of the vehicles he created. In 1952, Shelby began to race cars, starting with a popular flathead Ford V8-powered hot rod that was admired by many fans. Later, he competed and won in a popular MG-TC sports car. In 1954, John Wyer, who was the team manager for Aston Martin, began to notice Shelby's racing talent and offered him an open invitation to co-drive an Aston Martin DB3 at the prestigious Sebring race.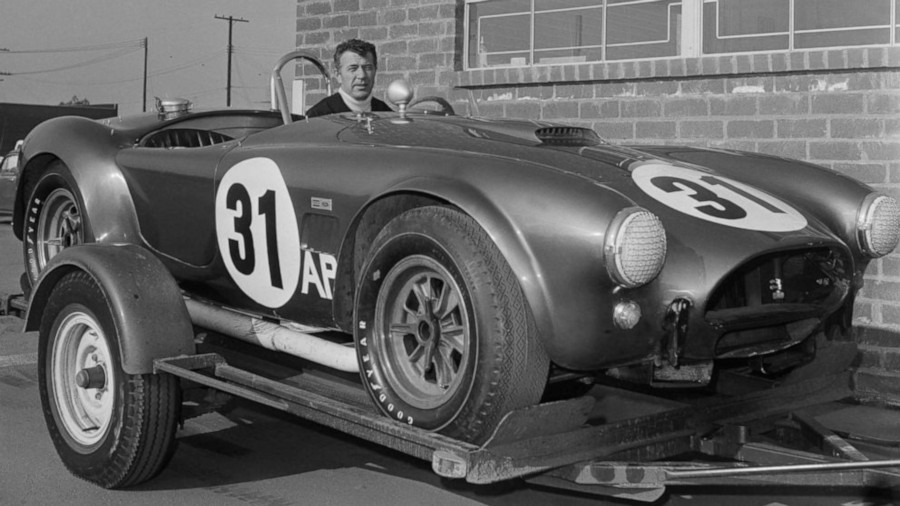 Racing Shelby Cobra (CarrollShelby.com)
In 1956, Sports Illustrated named Shelby its sports car driver of the year. 1957 was also a good year because Shelby received financial backing from Texas oilman Dick Hall and brother of Jim Hall, who was known for building popular Chaparral sports cars. In 1960, Shelby competed in his final auto race, driving a Maserati 250 F Formula One Grand Prix racer. Over his racing career, Shelby competed in 148 races, with a total of 50 wins.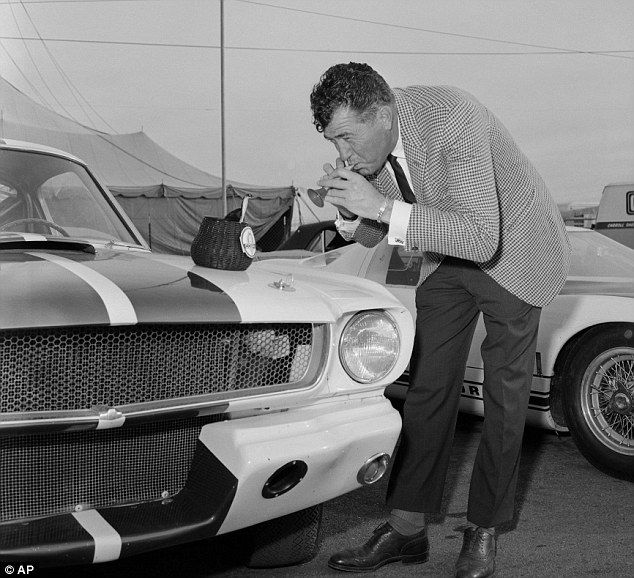 Shelby in front of a Shelby Mustang (Associated Press)
In 1961, Shelby opened the Shelby School of "High Performance Driving." He had placed an advertisement in Sports Car Graphic magazine. Pete Brock had offered his automotive experience to make the training school a great success.
In 1960, Shelby established a Goodyear Racing tire distributorship in California. Later, in 1962, Shelby would open the Shelby American auto shop in Venice, California to build high performance vehicles. After much development and engineering, the 1962 Shelby Cobra Roadster was introduced to the racing community. It was the great-looking design of the AC Cobra which would come to symbolize Shelby's career. The AC Cobra gained a lot of popularity and recognition by many automotive fans and enthusiasts all over the world.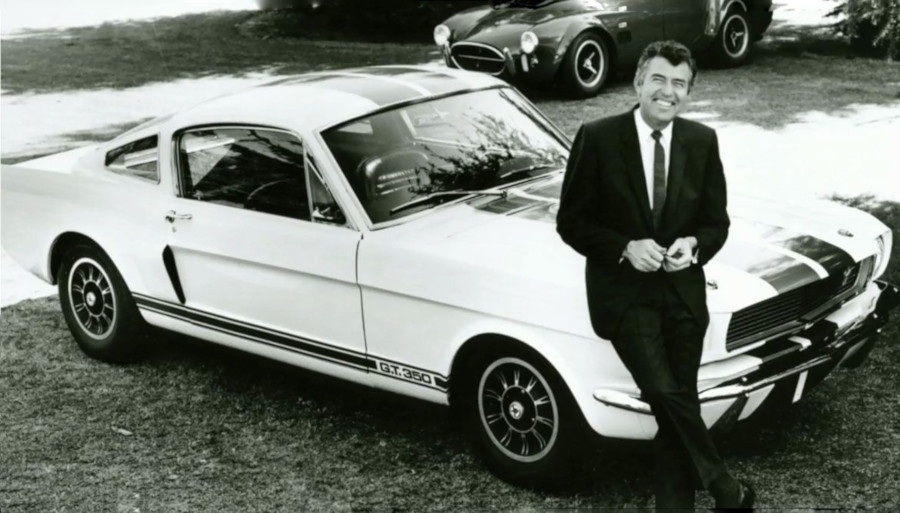 Carroll Shelby with the Shelby Mustang
In 1965, Ford Motor Company's Lee Iacocca called Shelby after the initial success of the Mustang, looking to increase the hit vehicle's performance. He arranged to give him an AC chassis, a small block engine and $25,000 in funding to build an exciting sports car. The first Shelby Mustang was sometimes called a Cobra. The great looking design of the internal badges that were featured on the models looked great and were admired by many automotive enthusiasts from all over the world. These great looking models were known as the GT350 and GT350R.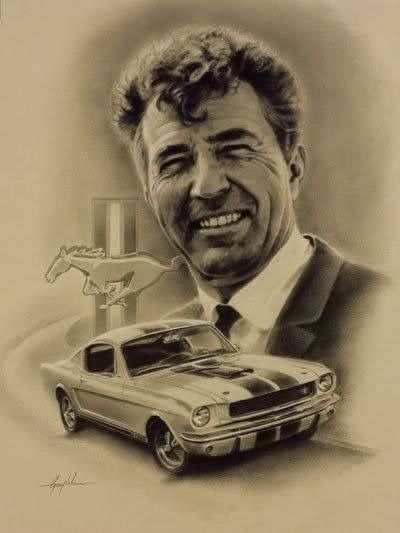 Carroll Shelby art poster
After this great investment, Ford decided to provide more funding for Shelby to build and engineer more performance vehicles. As the partnership continued, the AC Cobra and Ford Mustang GT350 would still be a part of Shelby's collection. Ford then invested $10 million in the Le Mans GT40 model project over to Shelby American.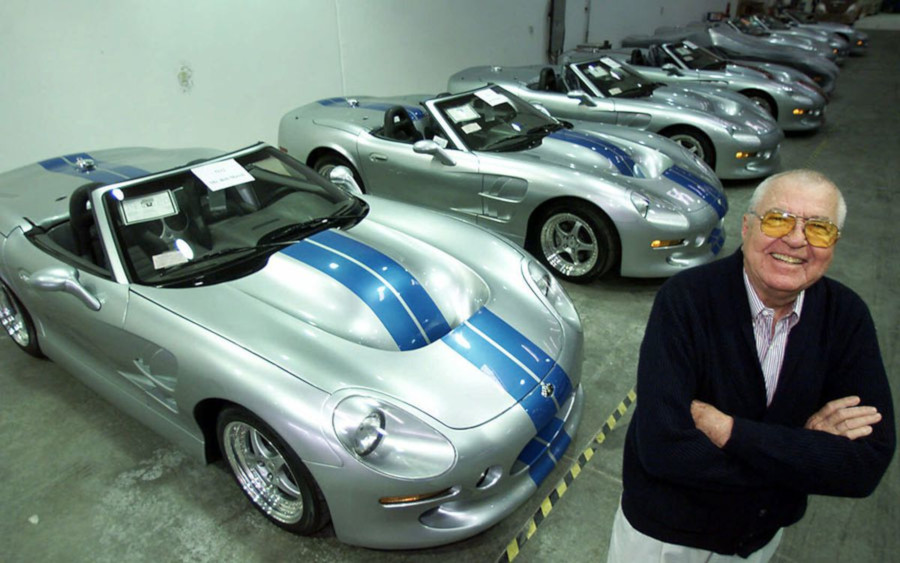 Carroll Shelby standing in front of Shelby Series 1 (NY Daily News)
In 1966, Shelby hired Ken Miles to test drive the performance vehicles being built to compete in the 24-hour LeMans race. The Ford GT40 Mark II cars that Shelby built finished first, second and third at LeMans on June 19, 1966, which added to his racing legacy. Ford CEO Henry Ford, II celebrated along Shelby and the drivers in France after the big wins. Automotive historians have reported that Shelby built more than 1,000 Cobras and 14,500 Shelby Mustangs between 1962 and 1970.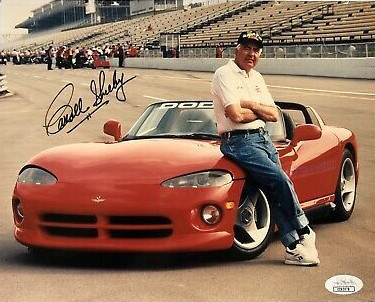 Carroll Shelby standing next to a Dodge Viper (Chrysler Archives)
After a short time away from the performance scene, Shelby became involved with the Chrysler engineering and design team introducing performance models like the popular Dodge Viper and others.
In conclusion, Carroll Shelby will always be remembered as a guy who loved high-performance automobiles and created a great legacy in both racing and automotive design that will be remembered for generations to come.
Bibliography
Seabaugh, Christian. "Timeline Carrol Shelby's Life 1923-2012 The Life of a Legend through the Years." Motor Trend Magazine, May 11, 2012.
Drummond, Megan. "The History of the Shelby Mustang." CJ Pony Parts, April 14, 2023.
Kuroski, John. "How Carroll Shelby Built America's Most Iconic Muscle Car and Became a Racing Legend." Ford Performance, May 24, 2022.