By Robert Tate, Automotive Historian and Researcher
Images Courtesy of Don Radbruch Collection, Podurgiel Collection
Published 2.8.2023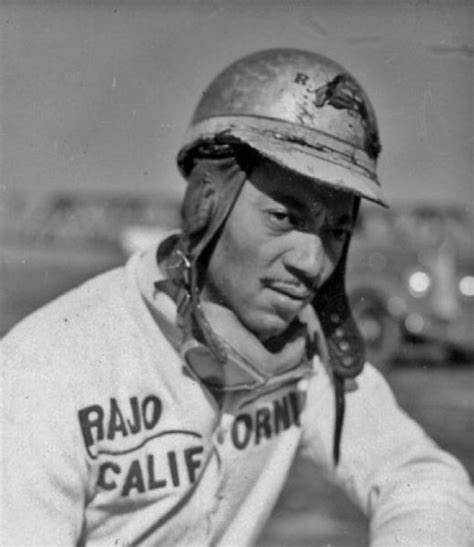 Rajo Jack (Don Radbruch Collection)
As Black History Month continues, here is a story about one of the first African American race car drivers in the country. Rajo Jack (July 28,1905 -February 28,1956) was born in San Francisco in 1905 and grew up a huge fan of auto racing and early racer Barney Oldfield.
For many years, Jack dreamed of becoming a skillful race car driver and shared his passion many times with his family and friends. One day, after speaking with Oldfield about their shared enjoyment of auto sports and the history of racing, Jack decided that he wanted to become a skillful driver and treat each fan like they were important.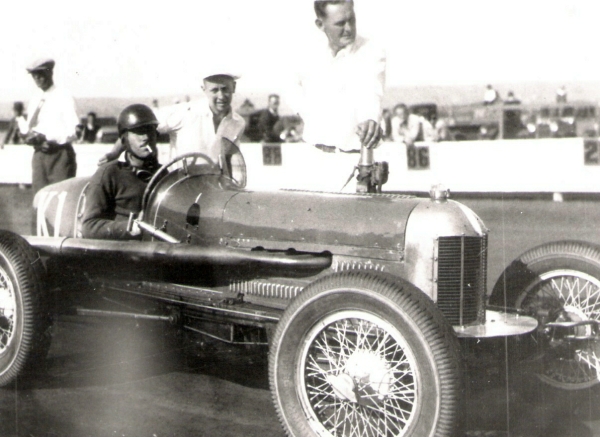 Rajo Jack with his race car (Radbruch Collection)
At the beginning of his career, Jack made a plan of how he was going to build his own race car. A skilled mechanic, he started building his car from parts he had collected from automotive scrap yards, including a used Ford engine that required a rebuild and a frame from an old Model T.
Rajo Jack with race car and fans (Radbruch Collection)
Jack wrote a letter to Joseph Jagarsberger, who had built and raced cars for himself and others, about his idea of becoming a race car driver. Jagarsberger had a fellow racing friend named Harry Harkness, who was the Vice President of Standard Oil. Jagarsberger then gave Jack advice and information on how to be successful in the industry.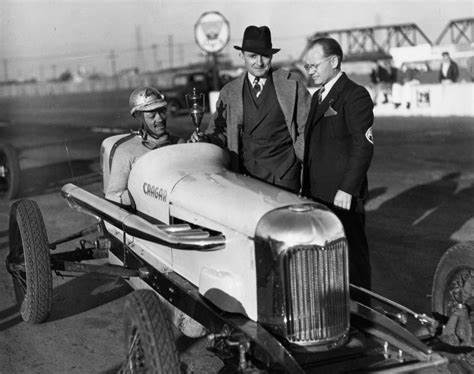 Rajo Jack receives a trophy from Gus Schrader after a race at Southern Ascot Speedway (Podurgiel Collection)
In those early days, a guy named Dr. Marcell helped Jack finish constructing his race car and provided him storage. Jack's race car was very light in weight and dubbed the Bobtail. For a smoother ride on the all-dirt racetracks of the era, he cut the leaf springs in half and, through his own design, he attached them perpendicularly to the front end of the vehicle. The Bobtail was painted white and ready to go.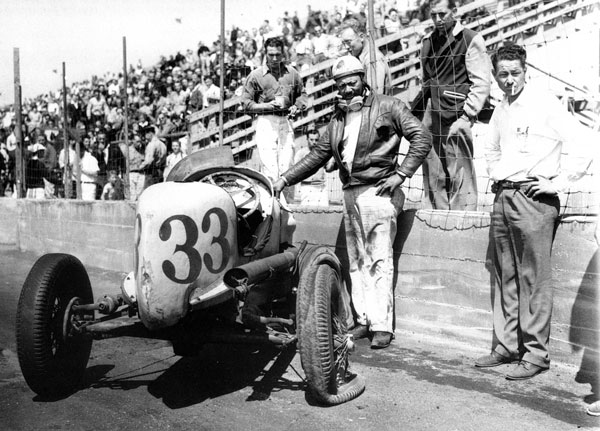 Rajo Jack standing at race track (Radbruch Collection)
At his first racing event, he entered under the name of Jack De Soto at the age of 18, but the rules at the time required drivers to be 21. Nevertheless, he competed in a match with driver Francis Quinn in Vancouver, Washington in 1924. Jack also overlooked the unwritten rules that prohibited African American men from driving race cars in that era. After Rajo told officials he was from Portugal, he was allowed to compete in a five-mile race for non-stock cars of 220 cubic inches or less. Although he was scheduled to compete, he still was separated from the other drivers because of the color of his skin.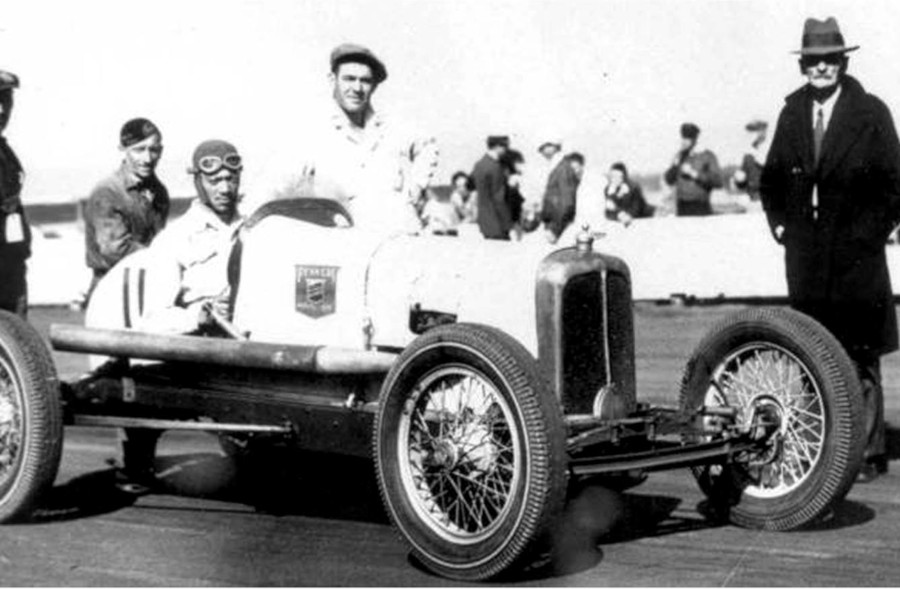 Rajo Jack with racing fans (Radbruch Collection)
Don Radbruch, a great friend of Jack, said: "Rajo Jack raced and won in everything he drove -- stock cars, midgets, big cars and even motorcycles. He also did stunts on motorcycles, and it was one of these stunts that resulted in an accident which blinded him in one eye. Rajo Jack raced at a time when the color barrier existed, but his talent and the respect he garnered among his peers allowed him access to racing circles in spite of his color." As his career continued, the Marcell family remained supporters of Jack's racing.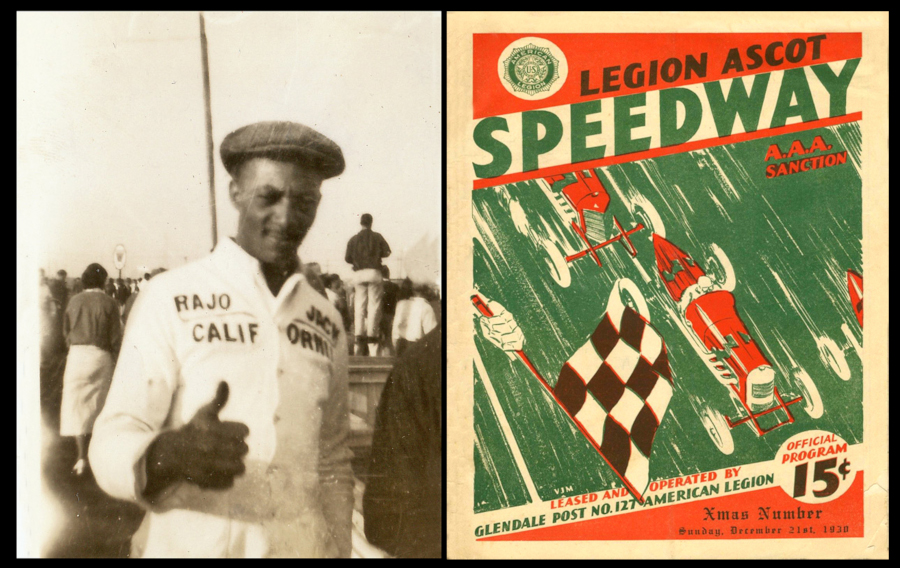 Rajo Jack with the speedway program, 1938 (Radbruch Collection)
During World War II, racing in the United States was completely shut down. Before the war in 1941, Jack competed in the American Racing Association (ARA) and finished in third place. Unfortunately, over the course of his career, he suffered numerous injuries, which sometimes would affect his ability to drive his own race car. Despite the injuries, Jack would go on to win many auto races, including a shared win as the relief driver for Tex Peterson in a 500-mile event in 1939 at Oakland Speedway and numerous checkered flags at Southern Ascot Speedway in South Gate, California. He became a legend among racing fans.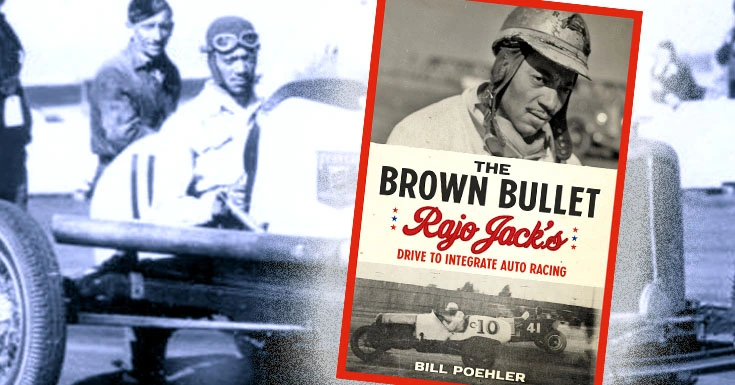 Rajo Jack with book cover design by Bill Poehler
During his career, Jack's wife Ruth was always by his side to share his passion and joy for auto racing. After his career ended, he sold auto parts and worked as an auto mechanic until his death on February 27, 1956. He was travelling with his brother when he died suddenly of heart failure in Kern Country California. In 2003, Jack was inducted into the West Coast Stock Car Hall of Fame.
For more information on the late Rajo Jack, read the book "The Brown Bullet: Rajo Jack's Drive to Integrate Auto Racing." Jack will always be remembered as a great pioneer in auto racing.
Bibliography

Strohl, Daniel. "How Rajo Jack Went from Speed Parts Salesman to One of the First Black Race Car Drivers." Hemmings Motor News, Sports Cars, May 3, 2020.
Radbruch, Don. "Rajo Jack 1905-1956." Personal notes and information from a race car driver friend.
Caldwell, Dave. "How a Black Man Drove for a Place in a White Man's Sport." Forbes Business Sports, April 9, 2020.