by Brian Yopp, MotorCities Deputy Director
Photos Courtesy of MotorCities
Published 2.24.2023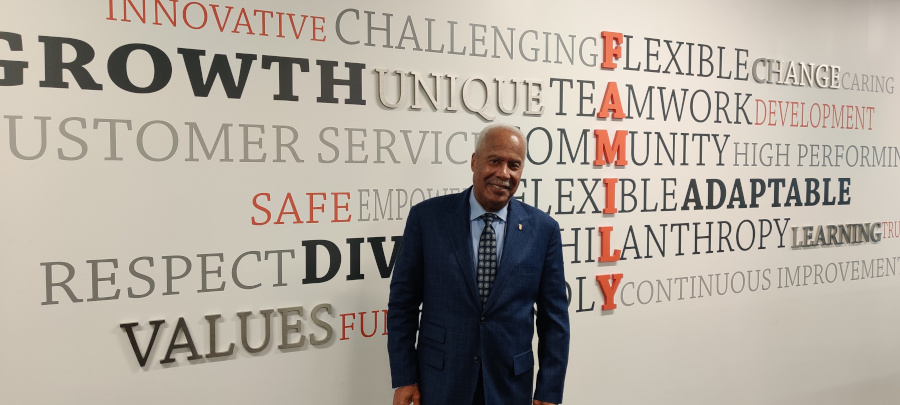 John A. James
EDITOR'S NOTE: As Black History Month moves toward its conclusion, here is an interview I recently conducted with John A. James, Founder and Chairman of James Group International.
A native of Starkville, Mississippi, James received a Bachelor of Science degree in Sociology from Mississippi Valley State University in Itta Bena, MS in 1964. He also studied Guidance at the University of Toledo in 1965 and Business Administration at Wayne State University in Detroit from 1969-1972.
In 1966, James enlisted in the U.S. Army, where he served until 1969. He was a Commissioned Officer in the Corps of Engineers and received a Bronze Star, an Army Commendation Medal and the equivalents of these awards, which the Vietnamese government also issued to him.
In 1971, James co-founded his first trucking venture with Calvin Outlaw, known as O-J Transport Company. This was followed in 1984 by the establishment of Motor City Intermodal Transportation, LLC, the only water to rail facility in Detroit at the time. In 1998, James Group International (JGI) was created as the parent company for all of James transportation and logistics ventures.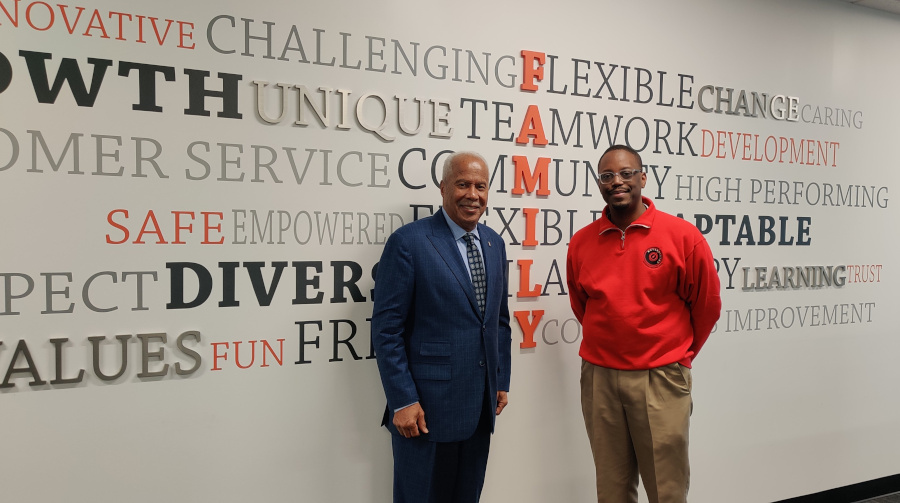 John A. James with MotorCities Deputy Director Brian Yopp
James is the first African American whose company was issued broad operating authority to transport automotive parts and other commodities in the State of Michigan. He is also the first African American nationally to be granted such authority by the Interstate Commerce Commission (ICC) to operate in interstate and foreign commerce since the ICC began regulating trucking in 1935.
Due to his own business experiences, which include taking his case for transportation authority to the U.S. Supreme Court, James makes every effort to share his knowledge and expertise with other minority business entrepreneurs attempting to enter the highly competitive business world.
James is proud to see his legacy at JGI continue under the leadership of his children Lorron, who joined the company in 2007; John E. James, who came on board in 2012; and Keri, who runs the John A. James Foundation.
You can watch the interview here.