by Brian Yopp, MotorCities Deputy Director
Photos Courtesy of Ford Motor Company, MotorCities
Published 2.17.2023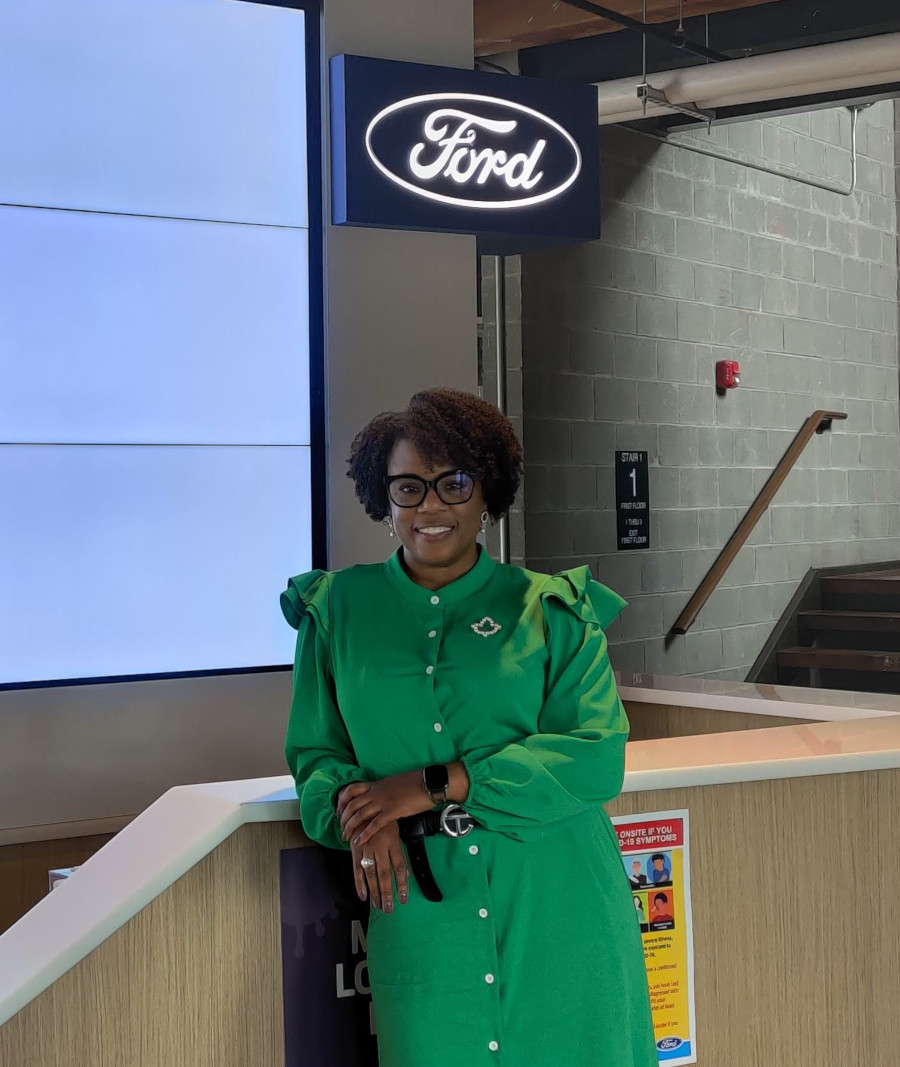 Angela Henderson of Ford Motor Company
Angela Henderson has had a more than 25-year career at Ford Motor Company, moving up through the ranks in manufacturing, product development and global purchasing to her current position as Director, Supply Chain Strategy & Business Office. In her previous position, she became the company's first Head of Racial Equity.
Recently, I conducted an interview with Henderson where we discussed her childhood in Highland Park, Michigan, what led her in the direction of automotive, and her time at Ford.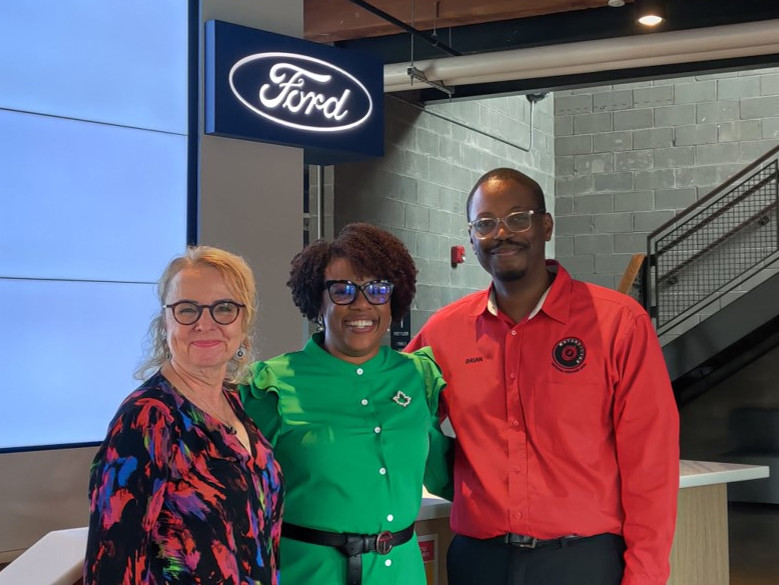 From left to right: MotorCities Executive Director Shawn Pomaville-Size, Angela Henderson, and MotorCities Deputy Director Brian Yopp
Henderson received her bachelor's degree in business from Detroit's Marygrove College and went on to complete her MBA from Lawrence Tech in Southfield. She also has earned a graduate certificate in DEI for Human Resources from Cornell University. As a leader in the community, Henderson serves as President of the Great Lakes Women's Business Council and as Vice President of the Automotive Women's Alliance Foundation.
You can watch the interview here.