by Brian Yopp, MotorCities Deputy Director
Images Courtesy of Don Nicolson
Published 4.26.2023
EDITOR"S NOTE: As Autism Awareness Month draws to a close, our Deputy Director Brian Yopp recently conducted an interview with Don Nicholson of Westland, whose son Edward is in the autism spectrum.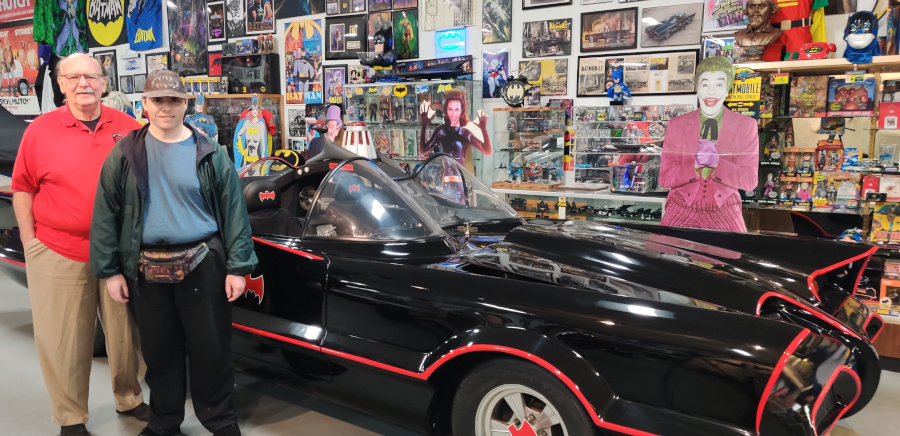 Don and Edward Nicholson
Don is the President of Don Nicholson Enterprises, which he founded in 2007. His business organizes a number of charity car shows, as well as the annual June All American Cruise along Wayne Road in Westland and Cruisin' Hines every August in Wayne County's Edward Hines Park. In addition, Don's business has grown to include graphic design, along with in-house publishing and printing services. Don has also served as a longtime board member of MotorCities and many other organizations in Westland and around Wayne County.
The Nicholsons at the Ypsilanti Auto Heritage Museum, 2020
Edward was born on September 20, 1983 and was diagnosed with autism at age 2. Through his attendance at the Burger School for students with autism in Garden City, Don started to get involved in many ways to support both the school and the autism community.
Don began organizing charity car shows and cruises while managing photo labs in 1993.
In the interview, Brian and Don discuss what a diagnosis of autism means, how it has affected Edward and their family life, and how Edward has developed various skills through working with organizations like the Judson Center and Services To Enhance Potential (STEP).
You can watch the interview here.