By Robert Tate, Automotive Historian and Researcher
Images by the Stahls Automotive Foundation
Published 7.20.2022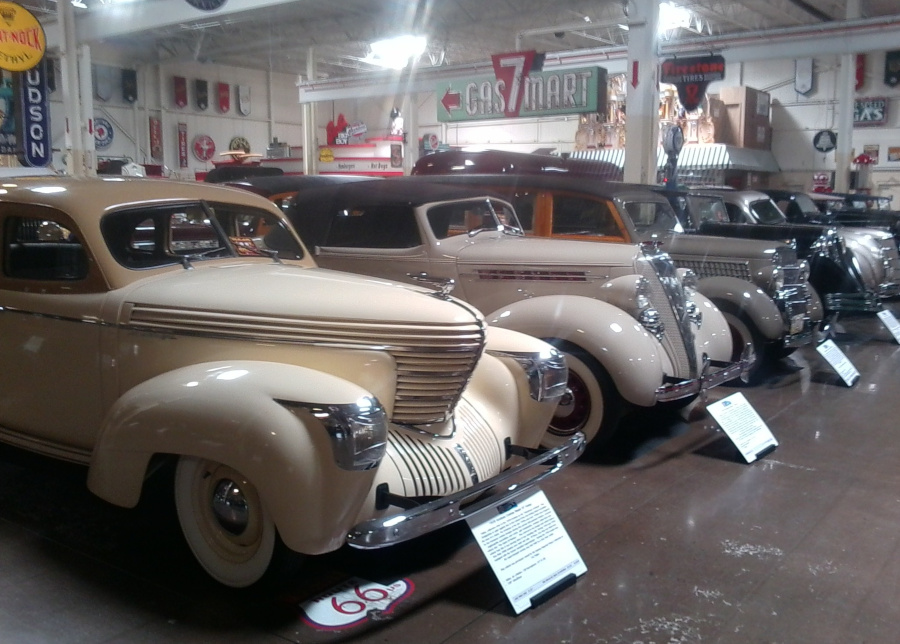 Vehicles on display at Stahls
One of the best automotive museums in Michigan is the Stahls Automotive Collection. This is a place where you can go and see automotive history and learn more about the early automotive pioneers who put America on wheels.
The Stahls Automotive Collection was created to build an appreciation for auto history. "A visit to the Stahls Automotive Collection will take you back to a time in history when cars were more than just a way to take us from point A to point B," according to their website.
1860s Stagecoach on display at Stahls
The Collection was founded and put together by owner Ted Stahl. As an automotive historian and researcher, I highly recommend The Stahls Automotive Collection. The museum also offers guided tours for school groups where students can learn more about automotive history, including many roadside businesses that became a part of American car culture during the early days of traveling.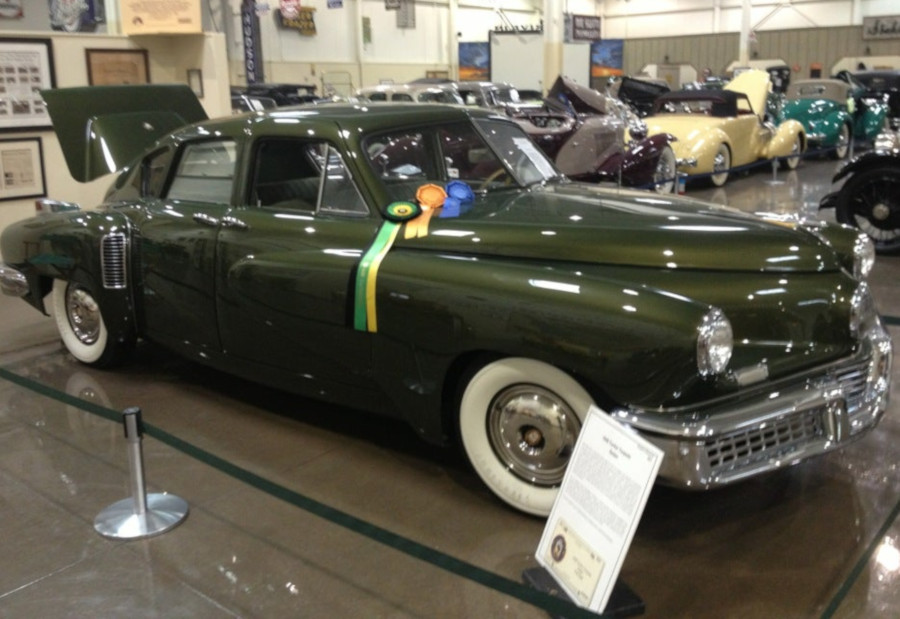 A Tucker Torpedo on display
No museum would be complete without the colorful displays of gas pumps, along with many other great signs and automotive memorabilia that brings back fond memories for many visitors. From Mobil Oil to Sunoco Motor Oil, the museum offers impressive array of artifacts on display.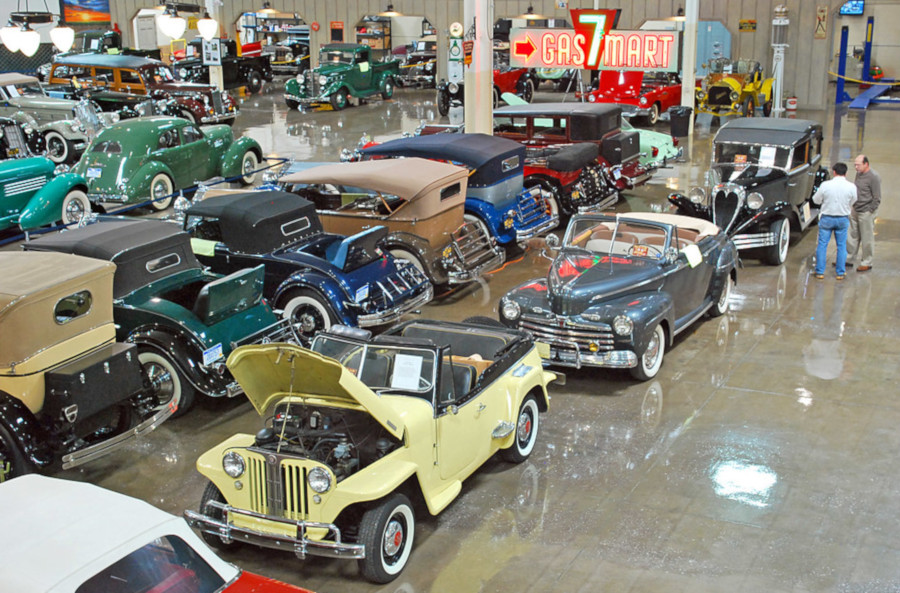 A display featuring a Jeep
The automobile has become a dominant factor in our economic life. From a cluster of blacksmith shops and alley sheds at the turn of the 20th century, the automotive industry has grown to the largest job-maker in world history. The automobile started out as a vague idea in the minds of visionary and ambitious men like Ford, Duryea, Apperson, Dodge, Studebaker and many other pioneers well represented at the Stahls Automotive Collection. According to their website, "Every one of our vintage cars and vehicles demonstrates special creativity and imagination in its engineering and design. Each car was chosen based on the engineering achievements that made it an important part of the evolution of the automobile."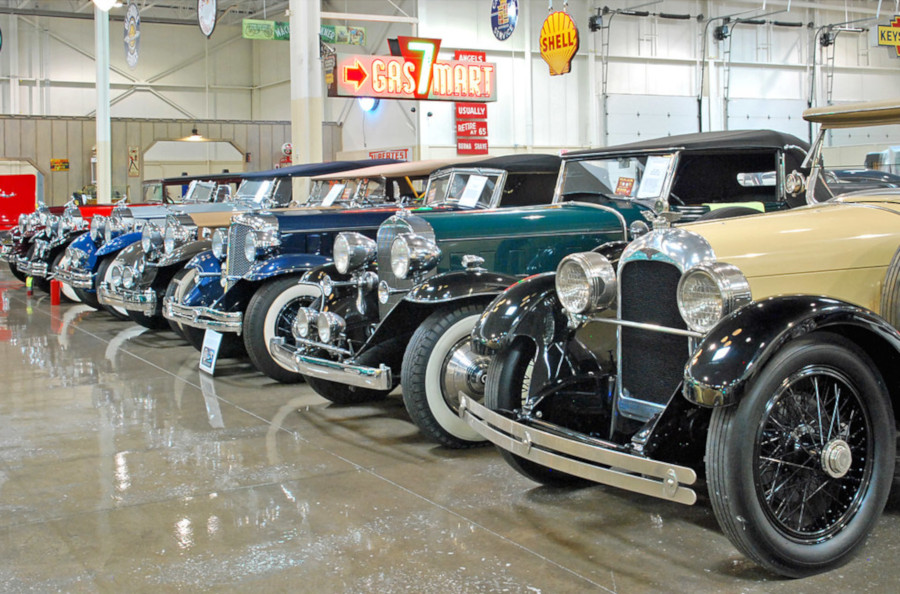 Vintage autombiles at Stahls
One memorable event that took place recently at the Stahls Automotive Collection was the "Tucker Talk 2022," a speaking engagement featuring Mike Tucker and Sean Tucker, great grandsons of automaker Preston Tucker, along with Tucker expert Mark Lieberman. The event was very well-attended and very informative about the man Preston Tucker and the history of the Tucker Torpedo.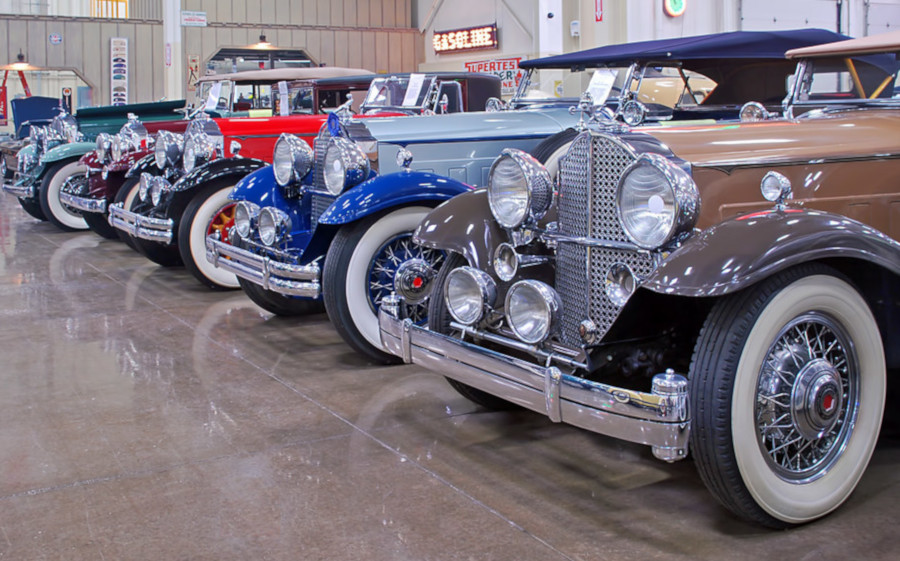 More autos on display at Stahls
The Stahls Automotive Collection contains over 90 vintage cars on display ranging from the early 1900s to the 1970s. This museum could not help but become a huge success. The Stahl family, the staff and volunteers have created a remarkable achievement that many visitors have come to appreciate.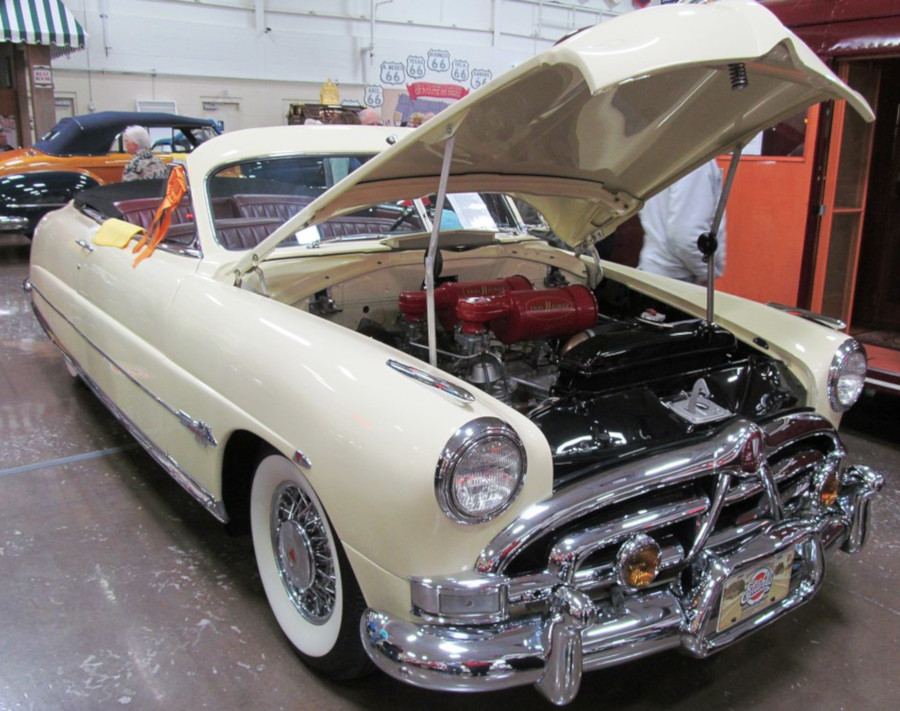 A vintage 1950s Hudson convertible from the Stahls Collection
Finally, the Stahls Automotive Foundation is a non-profit organization that preserves, restores and exhibits vintage vehicles from the 20th century for educational purposes. The museum also offers beautifully restored gas pumps, jukeboxes, neon signs and other automotive artifacts.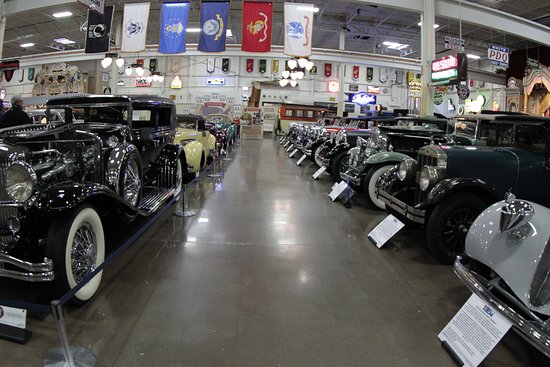 Quite a lineup of vehicles
The Stahls Automotive Foundation also does fundraisers for our veterans and other local charities. The museum is located at 56516 N. Bay Dr in Chesterfield, Michigan. For more information, call 586.749.1078 or visit their website at www.stahsauto.com.
In conclusion, the Stahls Automotive Collection is very impressive and offers a lot of history that is educational and fun.
Bibliography
The Stahls Automotive Collection. Stahlsauto.com