By Robert Tate, Automotive Historian and Researcher
Images Courtesy of GM Media Archives
Published 6.1.2022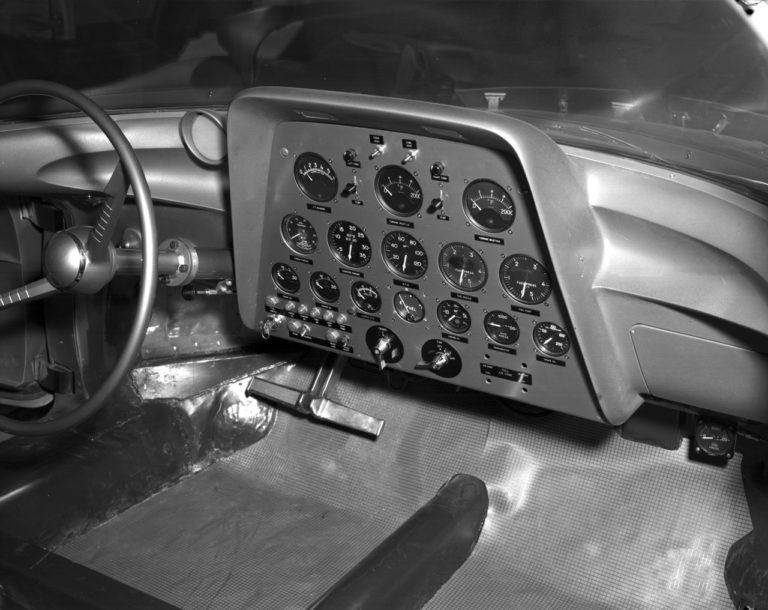 1956 Firebird II Show Car interior (GM Media Archives)
During the 1950s, General Motors' Firebird II show car became a special vehicle in American history. In the years since, many people, including myself, have enjoyed its great styling.
I remember seeing this great model as part of the General Motors Heritage Center collection when I worked for GM Design many years ago. It was one of the first gas turbine show cars built and tested in the United States under the direction of Harley Earl (November 22,1892 - April 10,1969). GM called the show car a "laboratory on wheels."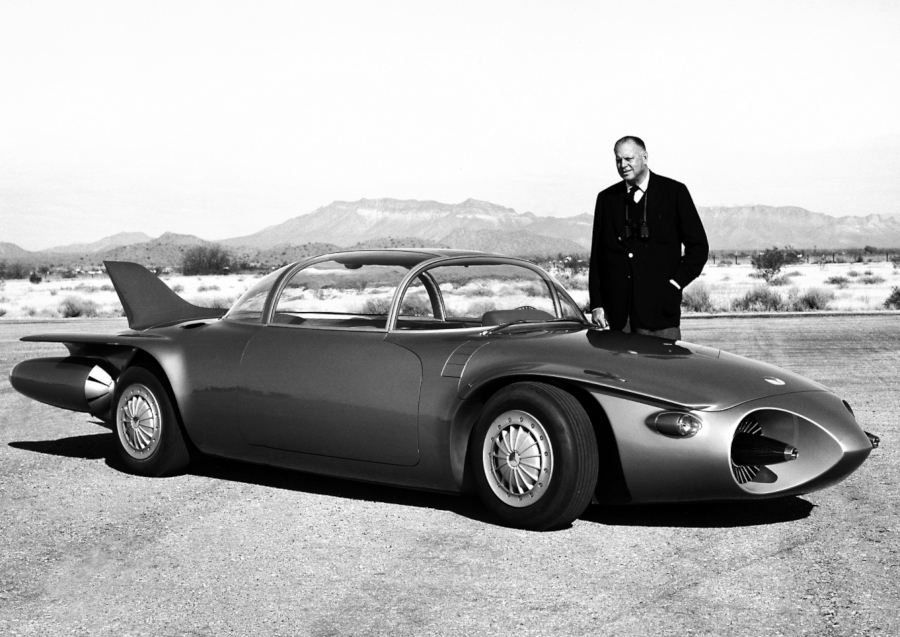 1956 Firebird II show car with Harley Earl (GM Media Archives)
The Firebird II was designed for the future. It offered the driver and passengers agitable pedals, beverage coolers, ventilated seats and a great two-way communication system. With its array of new innovative ideas, many automotive historians called the Firebird II science fiction on wheels.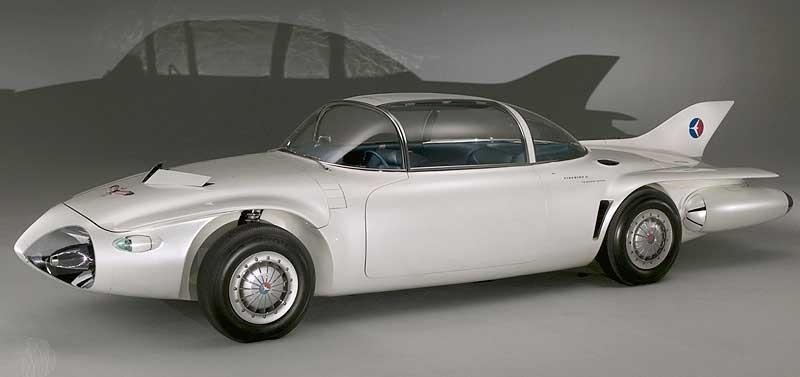 1956 Firebird II show car repainted version (GM Media Archives)
In 1956, GM's popular Motorama show featured some of the most alluring dream cars ever, including the popular Firebird II concept. At its introduction, people from all over the world were attracted by its great looks and innovative styling. In addition, sensors allowed limited hands-free driving operation within a defined set of parameters. GM also made progress in research and engineering, developing a gas turbine engine.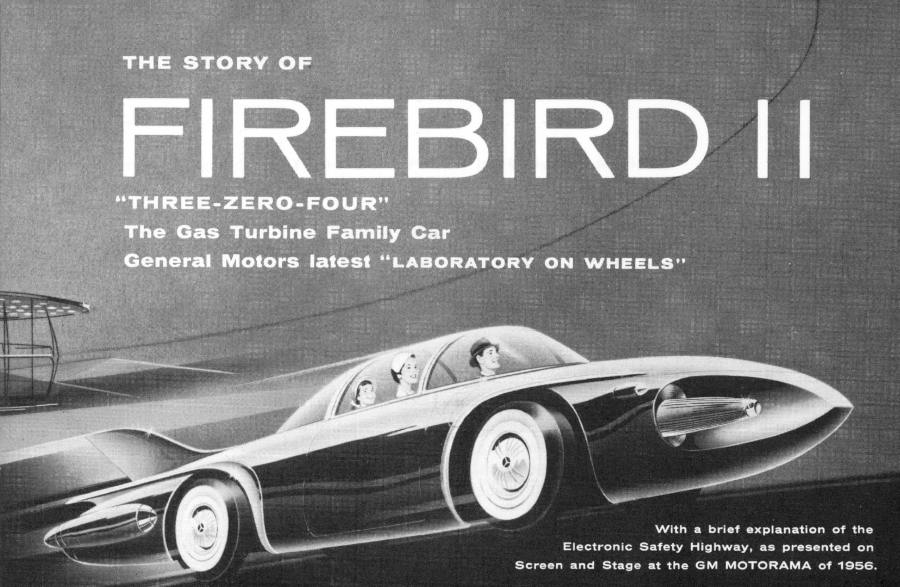 1956 Firebird II show car brochure (GM Media Archives)
The Firebird II was the latest in a distinguished line of blueprints following the popular first Firebird model, which was road-tested in 1953 and introduced at the 1954 Motorama show.
In 1956, GM introduced a four-seater family model powered by an engine in which noise and exhaust heat had been impressively lowered. GM President Harlow Curtice said, "We have come a long way, and the last two years have been highly encouraging. This progress reflects an impressive, yet typical example of General Motors teamwork." The Firebird II gas turbine engine, chassis and other engineering features were developed by the GM Research staff headed by Vice President Dr. Lawrence Hafstad.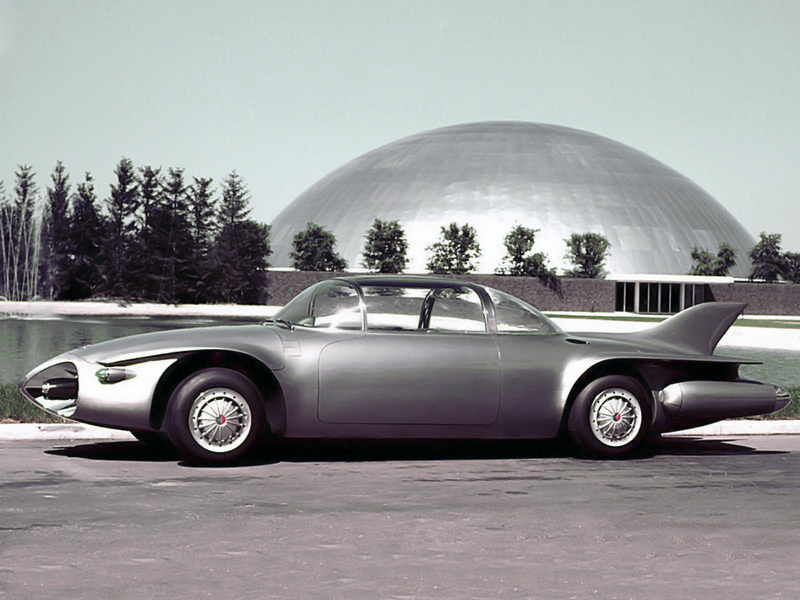 1956 Firebird II show car parked in front of styling dome (GM Media Archives)
The Firebird II show car was a jet-powered aircraft-styled model that GM called, "The first American gas turbine car specifically designed for family usage on the highway for the future." The body was made up of a lightwood metal titanium, one of the most corrosive-resistant of all metals. Titanium required no paint; it was just brush-finished to a great satin luster.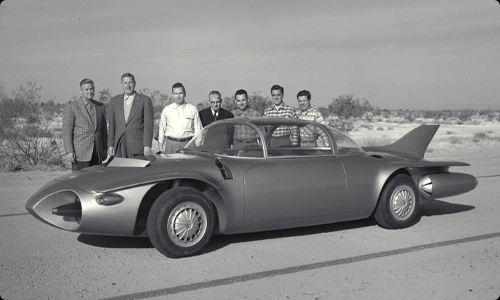 1956 Firebird II show car with GM Engineering staff (GM Media Archives)
The Firebird II also offered a unique suspension. The transmission was mounted on the frame between the rear wheels; this would drive each wheel by a double universal joint drive shaft. This system offered less unsprang mass than a conventional rear axle.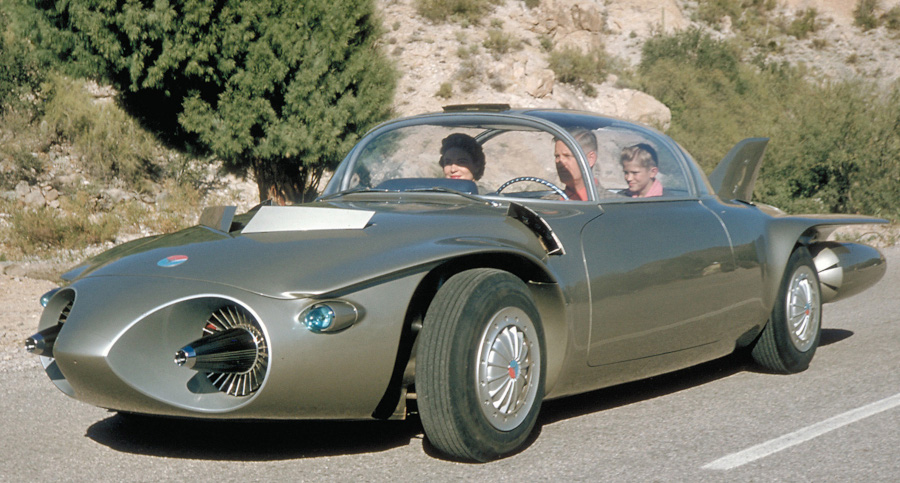 1956 Firebird II show car on the road (GM Media Archives)
In conclusion, the four-passenger Firebird II was characterized by innovations like a new titanium body, a regenerative gas turbine engine, all-wheel independent suspension with automatic load-leveling power disc brakes, alternator, magnetic ignition key, electric gear selection and an individually-controlled air conditioning unit for the driver and passengers. The 1956 Firebird II was one of the industry's first concept models that explored automated driving. Some automotive historians have said that the Firebird II offered an electronic brain that connected to the future highway. Finally, the functional concept model was equipped with many gauges to monitor the performance of its various systems.
1956 Firebird II show car at proving grounds (GM Media Archives)
Today, Firebird II remains a part of GM's Heritage Collection.
Bibliography
General Motors. "The Story of Firebird II." Firebird II Brochure, 1956.
Phelan, Mark. "GM's Space-Age Firebird Concepts on Display at Concours d'Elegance." Detroit Free Press. July 28, 2018.
Ernst, Kurt. "GM Tells the Story of the Firebird II." Hemmings. October 17, 2016.