By Robert Tate, Automotive Historian and Researcher
Images Courtesy of Getty Images, Barrett Jackson and the General Motors Media Archives
Published 5.26.2021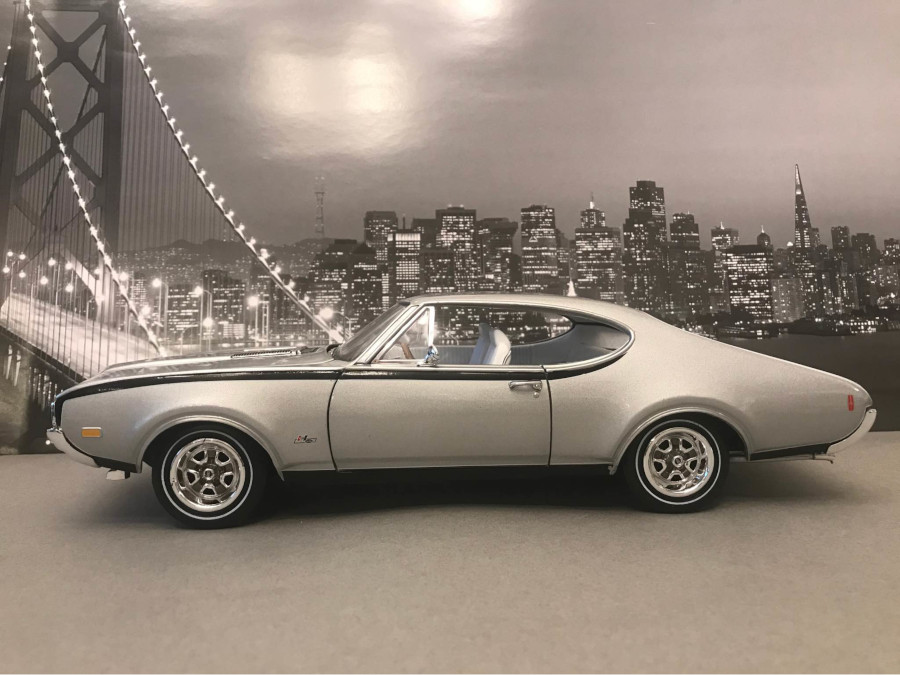 The first Hurst Oldsmobile in 1968 (GM Media Archives)
1968 was the year that George Hurst (1927- 1986) and General Motors' Oldsmobile division came together to create a powerful and legendary muscle car. It was Olds' staffers Doc Watson, John B. Beltz and Bob Dorshimer that helped create the Hurst/Oldsmobile.
The Oldsmobile Division wanted a super 4-4-2 model that would be low in volume but high in performance, so George Hurst was ideal partner. Hurst was in the business of creating and manufacturing gear shifters for high-performance automobile interiors and was originally based in Ferndale, Michigan. Automotive historians have said that Hurst shifters were the industry's fastest selling aftermarket item of all time.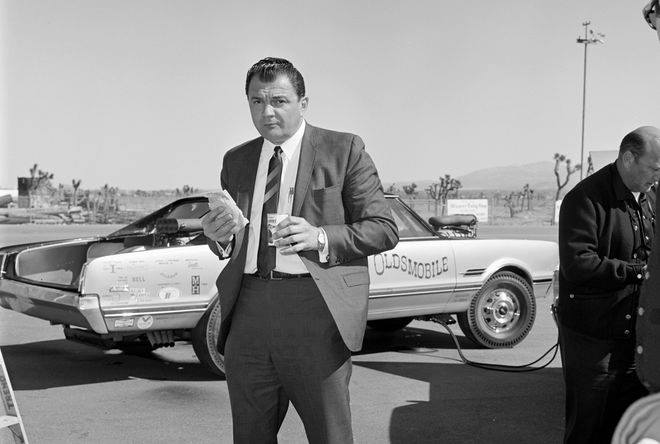 Charles Hurst (Getty Images)
In the beginning, George Hurst, who had served in the US Navy, was a great strategist. He was highly active in the early days of auto/drag racing and later, he would team up with his friend Bill Campbell to form Anco Industries. Hurst was also an innovator in the design of motor mount kits for engine conversions in hot rods, as well as the popular Hurst Shifters, which were available in three-speed and four-speed models.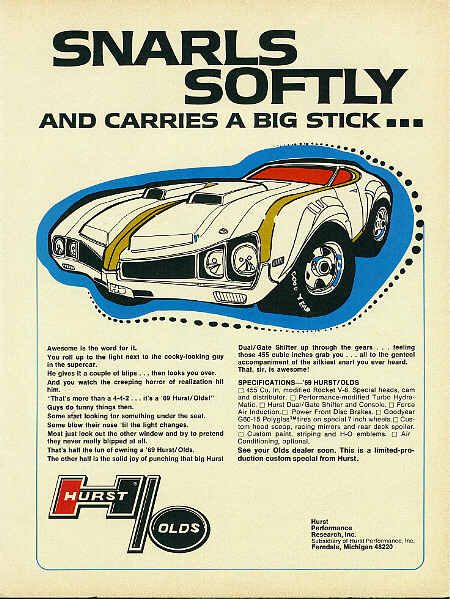 1969 Oldsmobile ad (GM Media Archives)
In 1969, Oldsmobile really came alive within the muscle car community when it teamed up with Hurst Performance Research Inc to manufacture the Hurst/Olds performance vehicle. The model was a special limited production Oldsmobile, which muscle car enthusiasts enjoyed and admired. The car's advertising campaign slogan was derived from former President Theodore Roosevelt's famous statement, "Speak softly and carry a big stick." It became "Snarls Softly and carries a big stick" for the Olds campaign, and the model was a success among young drivers.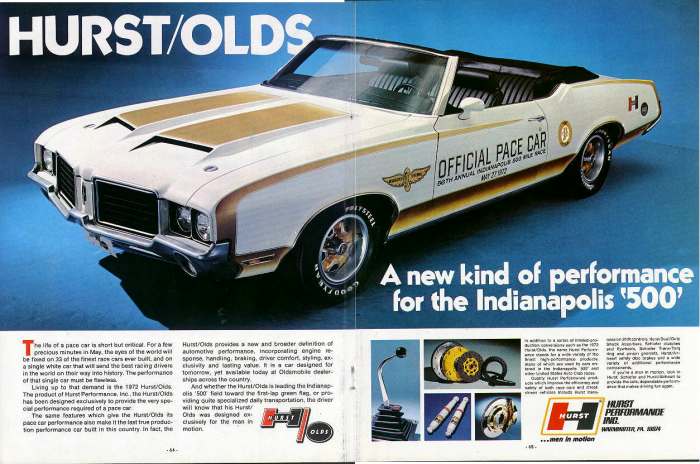 1972 Oldsmobile Ad (GM Media Archives)
As the Hurst/Oldsmobile relationship continued, an all-new logo was designed featuring a new cameo white paint, Hurst fire frost with gold stripes and panels, along with a huge size hood scoop. A new functional rear wing was also added to the rear.
Motor Trend magazine dubbed the 1969 Hurst Oldsmobile models "The Hairiest Oldsmobile." In 1972, a Hurst Oldsmobile was honored to be named the pace car for the Indianapolis 500, and a total of 629 units were manufactured, including 130 convertibles.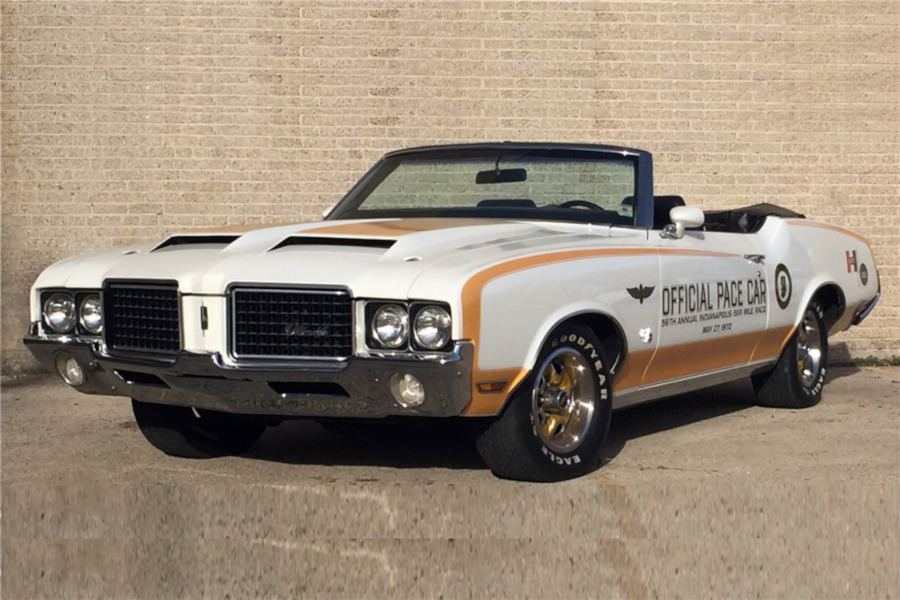 1972 Hurst Olds pace car (Barrett Jackson)
The 1973 Oldsmobile models sported a new design look which continued the brand's momentum. The new colors for the 1973 models were cameo white and ebony black, both with gold accents. A more heavily padded vinyl roof was also added in 1973. A total of 1,097 units were manufactured for the 1973 model year.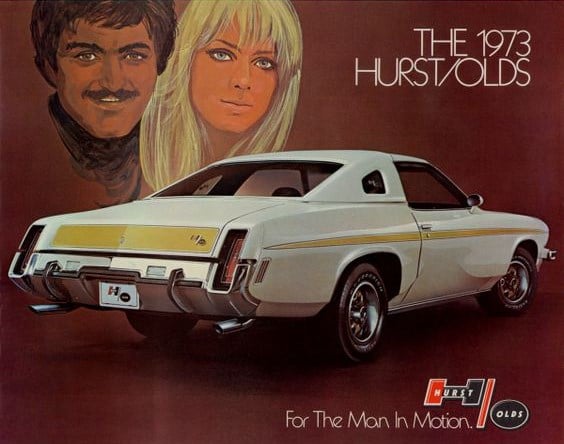 1973 Hurst Olds ad (GM Media Archives)
In 1974, Oldsmobile returned to the Brickyard racing scene. It was the third time in five years and the second time in three years that a Hurst/Oldsmobile model would represented in the race. Although the Hurst/Oldsmobile models were a hit, America's oil crisis was beginning to take its toll on consumers, including drivers of high performance vehicles.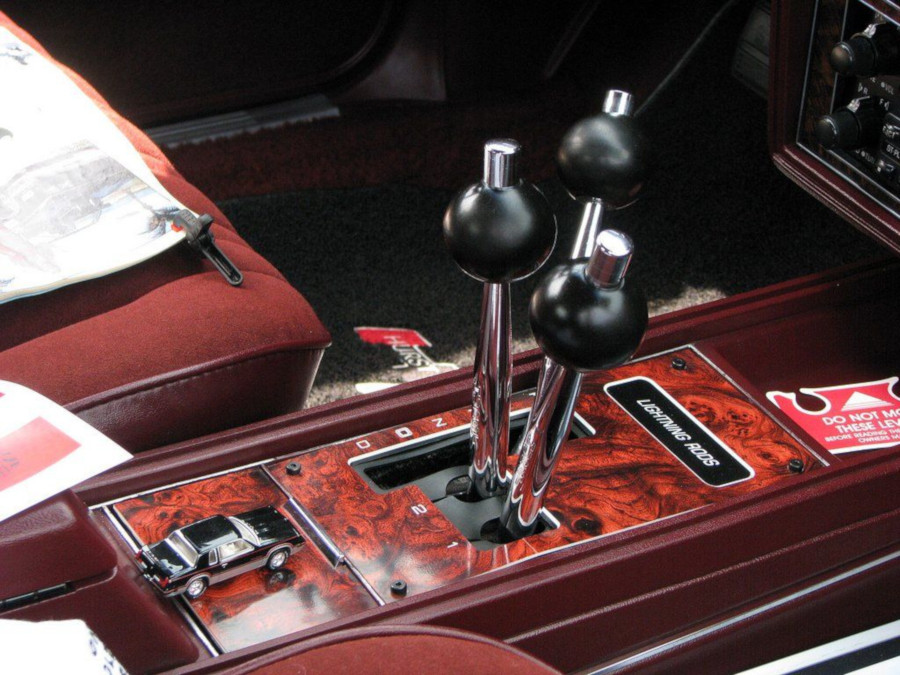 1983 Cutlass Hurst Olds interior
In 1979, the Hurst/Oldsmobile model was based upon a Cutlass Calais coupe, which offered a Hurst dual gate shifter now standard. To commemorate the 20th anniversary of the Hurst/Olds partnership, four 1988 Hurst/Olds models were built on the last rear wheel drive Cutlass platform. These models were exceedingly rare and are now prized by collectors.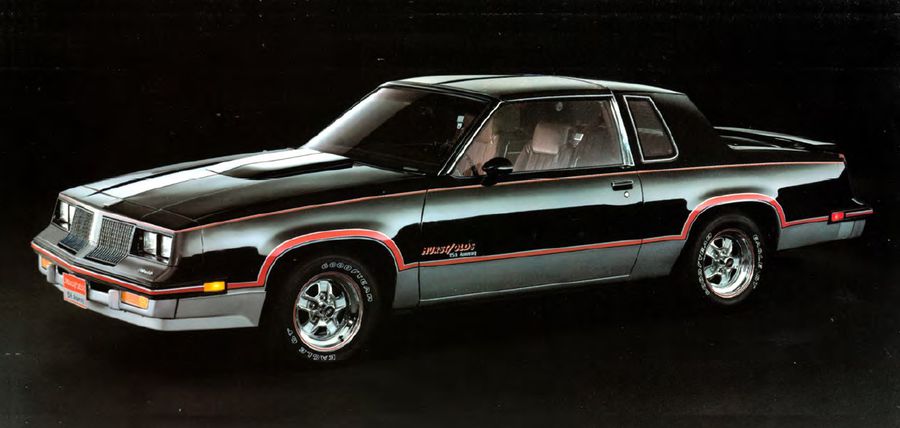 1983 Hurst Olds (GM Media Archives)
Established in 1958, Hurst was originally an auto repair shop. Later, the company was acquired by Sunbeam Products. Today, a company called Hurst Performance Vehicles now produces the Hurst Challenger and Hurst Camaro.
Bibliography
Frumkin, MJ. "Classic Muscle Car Advertising: The Art of Selling Horsepower." Krause Publications, 2002.
The Hurst/Olds Club of America.
Earley Jones, Helen & Walkinshaw, James R. "Setting the Pace: Oldsmobile's First 100 Years." Oldsmobile Public Relations Department, 1996.