By Robert Tate, Automotive Historian and Researcher
Images Courtesy of Barbara Hamilton Images
Published 11.17.2021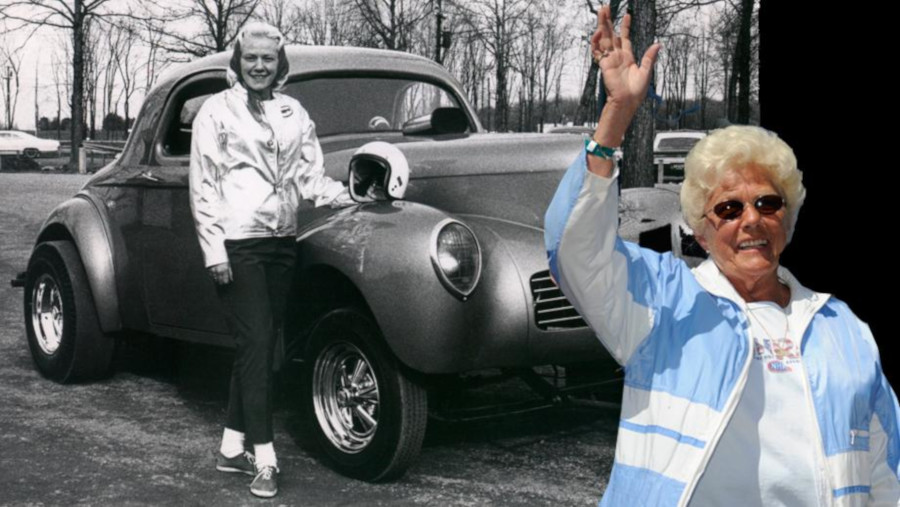 Barbara Hamilton
Barbara Hamilton drove herself into the history books as the first woman to receive a National Hot Rod Association (NHRA) license. She used that license to drive a supercharged dragster, a 1937 Willys coupe from 1964 to 1971. She was a great champion and leader, who also became a great role model.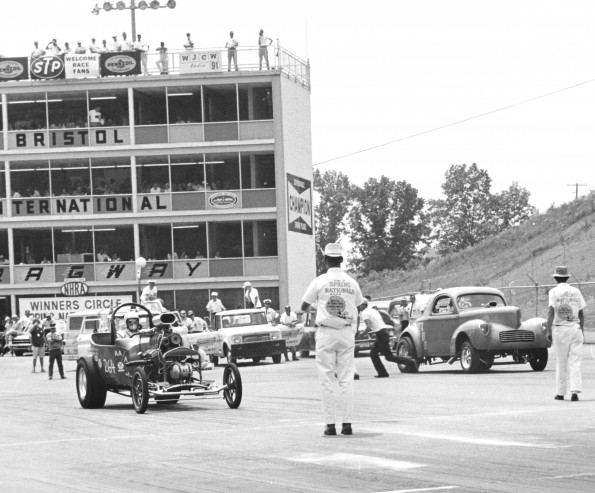 1965 image of Barbara Hamilton (left) racing
During the late 1950s and early 1960s, women were beginning to compete in various racing circuits that had previously been dominated by male drivers. These women, including Shirley Shahan, Janet Guthrie and Hamilton, were among the talented female drivers who made history with their great achievements and paved the way for women in motorsports today.
Hamilton raced a popular 1937 Willys coupe that was painted metallic blue and was admired by racing fans across America. The 1937 Willys coupe was an automotive design that most race car drivers truly admired and enjoyed watching on the track.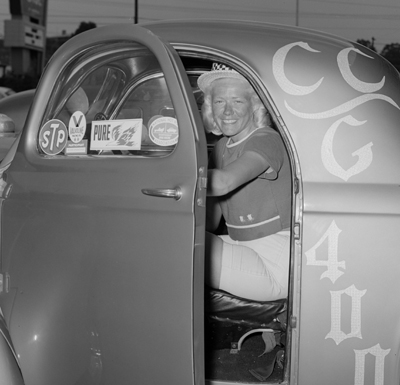 In 1966, Hamilton won the NHRA Spring Nationals and in 1968, she was runner-up at the Indy Nationals. Hamilton was inducted into the International Drag Racing Hall of Fame in 1992.
Hamilton often would say that she wasn't interested in just making history; she wanted to race her 1937 Willys, which was powered by a powerful 27-cubic inch displacement small-block Chevrolet engine, just to show how fast her car really was. Hamilton raced at many events in states like Ohio, New York, Pennsylvania and Michigan.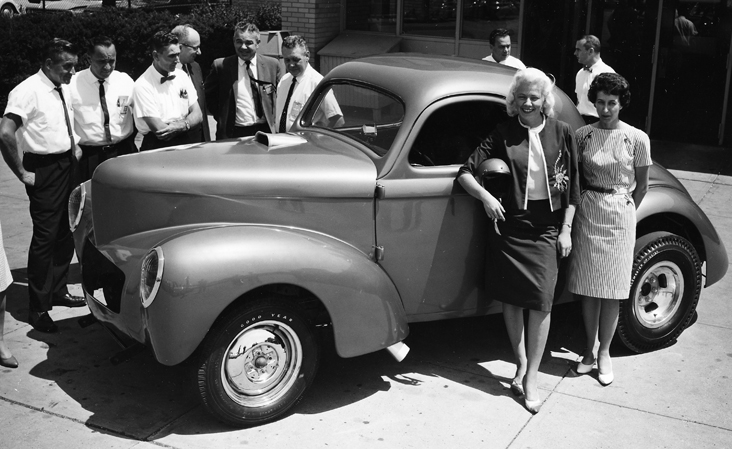 Barbara Hamilton with her 1937 Willys race car and friends
In 1967, Hamilton rebuilt her own engine and upgraded it to 295-cid. After the new engine was installed, she headed to California and raced at the Lions and Irwindale racing strip.
Many automotive historians have called Hamilton a barrier-breaker. She became licensed by the NHRA after 20 failed attempts. Hamilton also was a technical writer at auto supplier TRW, and she later was recognized by the Grand Marshal of the NHRA Hot Rod Reunion Association.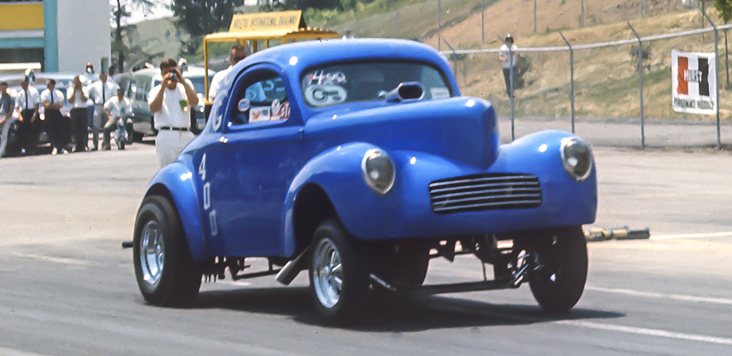 Barbara Hamilton racing her 1937 Willys (NHRA)
Hamilton once said this about the early days of her automotive racing career: "I think in many ways that we were pioneers. I think most of us owned, built, tuned and drove our own cars. We didn't have crate motors, fully assembled cylinder heads, electronics, and computers. We bought parts from junkyards and built short blocks in our backyard garages."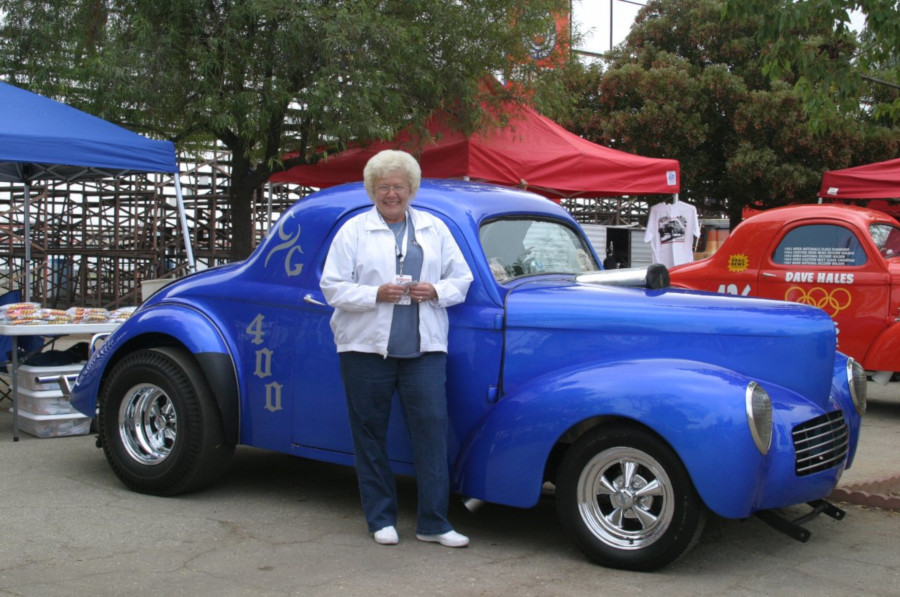 Barbara Hamilton and her 1937 Willys (NHRA)
Barbara spent many long nights and hours working on her 1937 Willys. "We were called backyard mechanics," she said. The car she helped build was everything to her -- it became her joy and passion. Before racing her Willys, Hamilton drove a 1934 Ford three-window coupe starting in 1959 in Erie Pennsylvania when she was a high-school senior.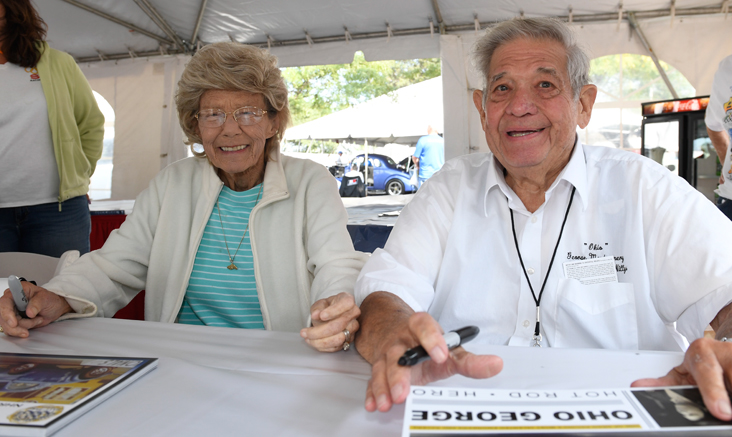 Barbara Hamilton selling and signing books in more recent years (NHRA)
In August of 1967, one month before the U.S. Nationals, the NHRA unexpectedly revoked Hamilton's competition license. She was very upset, since she had worked for many years to build a great race car and compete and win races. She already earned an entry for the nationals that year as well, so she traveled to California to try to get some answers in person. Hamilton and a number of other female drivers ended up getting back their licenses in January.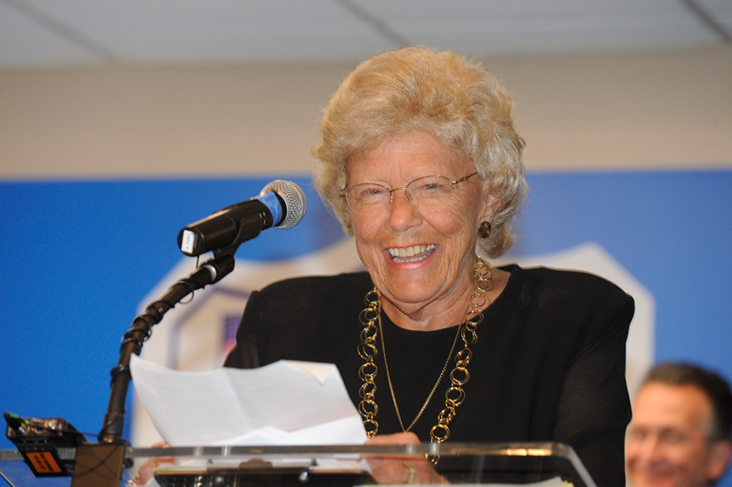 Barbara Hamilton speaking at an event (NHRA)
Hamilton retired from drag racing in 1972 and later would move to Florida with her husband Advey. When you take look back at Hamilton's racing career, she also successfully paved the way for other female race car drivers like Shirley Muldowney, Della Woods and many others.
On April 23, 2020, Barbara Hamilton passed away at the age of 78. Although she is gone, her legacy of talent and hard work will remain a part of drag racing history.
Bibliography
NHRA.com Staff. "Pioneering NHRA Female Racer Barbara Hamilton Passes Away." April 23, 2020.
Burgess, Phil. "Remembering Barbara Hamilton." NHRA National Dragster. April 24, 2020.
DragRaceHallofFame.com. "The First Woman Licensed by NHRA to Drive a Supercharged Vehicle."