By Bob Sadler, MotorCities Communications Manager
Photos Courtesy of the Ypsilanti Auto Heritage Museum
Published 1.6.2021
Jack Miller at the Ypsilanti Auto Heritage Museum
Jack Miller, the retired curator of the Ypsilanti Automotive Heritage Museum, which was founded after the closing of his Miller Motor Sales in the 1990s, died December 28, 2020 at the age of 82.
Miller came to be known as "Mr. Hudson," since his business was the last Hudson dealership of its kind anywhere in the country, and he continued selling used cars, restoring Hudsons and selling spare parts until the formation of the museum.
Jack Carl Miller was born September 4, 1939 in Ypsilanti, the son of Phoebe and Carl Miller, who operated the Hudson dealership located in what is now known as Depot Town. He graduated with a Bachelor of Business Administration degree from Cleary College in June of 1965.
Miller started working at his father's Hudson dealership when he just 14. The dealership continued selling new Hudsons until the brand was discontinued in 1958 by the newly-formed American Motors Corporation (AMC). Carl Miller refused to give in orders from AMC leadership in Kenosha, Wisconsin to build a more visible new showroom fronting on US-12. Jack took over Miller Motor Sales after the death of his father in 1973.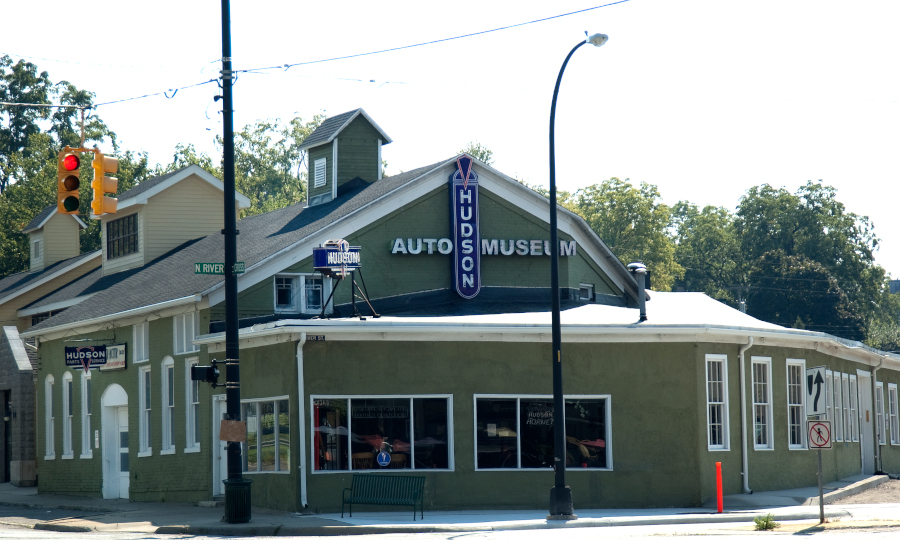 The Ypsilanti Automotive Heritage Museum in Depot Town
Two years later, in 1975, Miller began his work of restoring Hudsons to add to the burgeoning spare parts business, which became the lifeblood for Hudson owners restoring their rides across the country.
The Ypsilanti Automotive Heritage Museum was founded when Miller sold Miller Motor Sales in 1995 to a group of investors. The investors, in turn, hired Miller to serve as curator.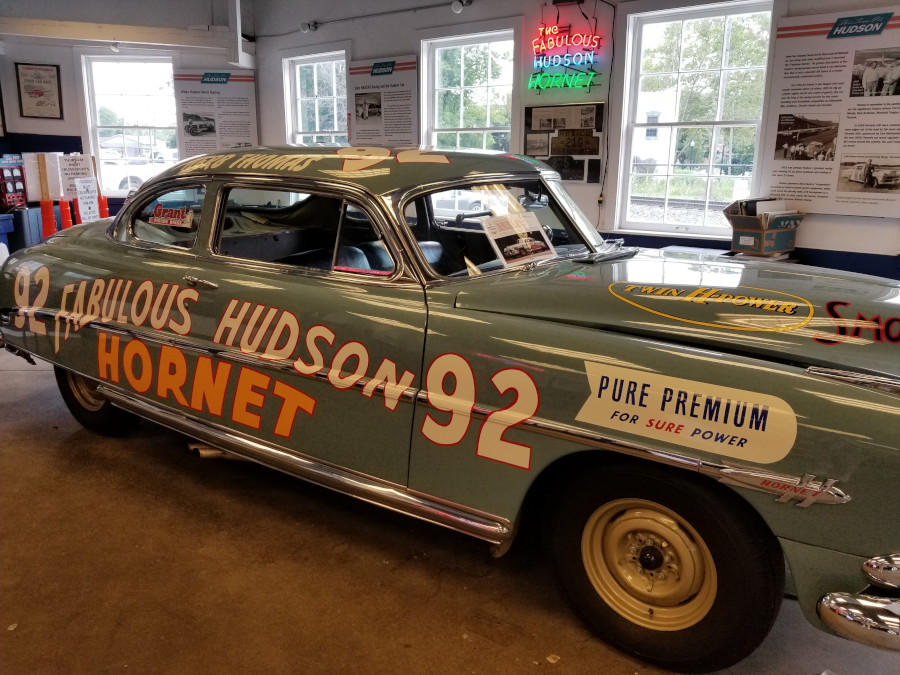 The restored Hudson Hornet at the Ypsilanti Auto Heritage Museum (photo by Bob Sadler)
Miller took great pride in restoring NASCAR driver Herb Thomas's Fabulous Hudson Hornet in 1998 and putting it on display at his museum. The car was also immortalized in the 2006 animated Pixar film "Cars."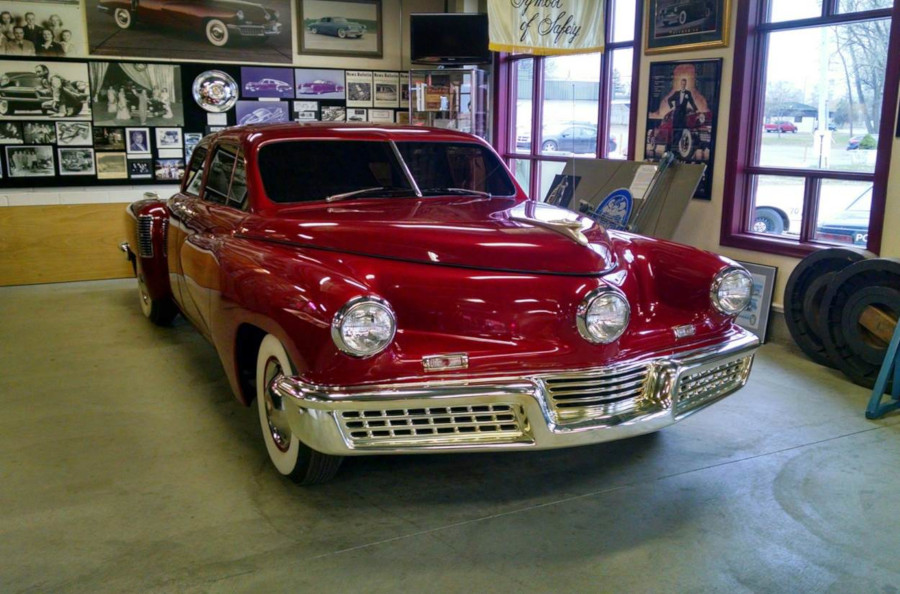 The Tucker Torpedo replica on display at the museum
The museum also features a replica Tucker Torpedo built on a Ford LTD chassis on display from the 1988 film "Tucker: The Man and His Dream." Preston Tucker lived in Ypsilanti and started his auto company there after World War II.
Along with Randy Mason, Miller started the annual Orphan Car Show in 1997 in Ypsilanti's Riverside Park to showcase car brands that are no longer manufactured, like Hudson, Studebaker, Willys, Nash, and many others. The show continues to be a major event to this day, despite an interruption in 2020 due to the pandemic.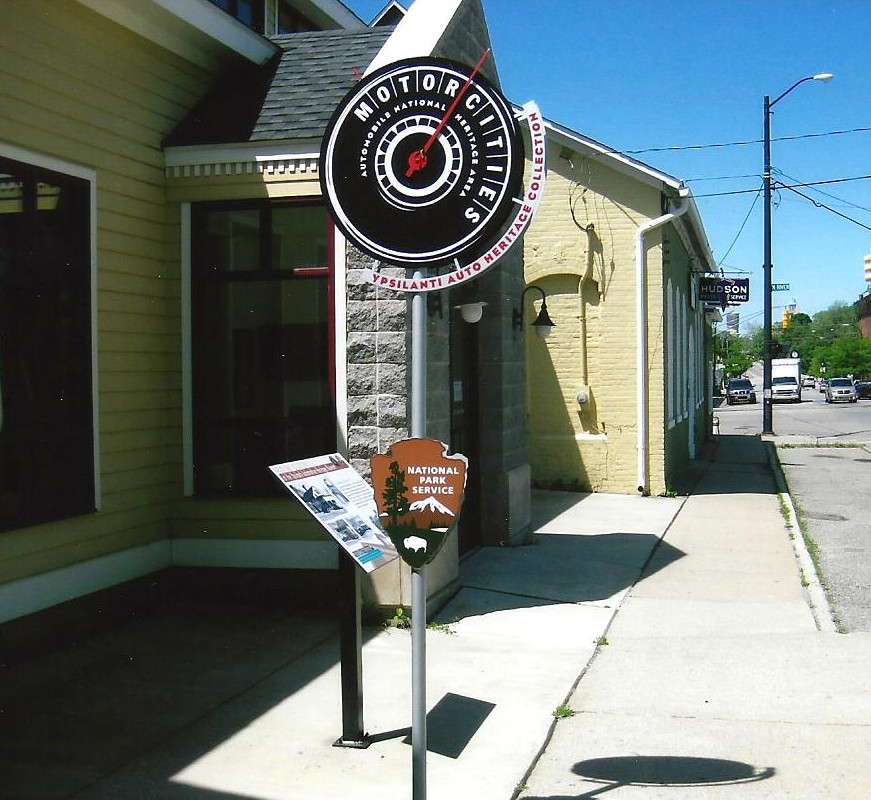 The Ypsilanti Auto Heritage Museum with our MotorCities sign out front
Miller also was instrumental in advocating for Ypsilanti's story as an automotive center of manufacturing and sales to be told when the MotorCities National Heritage Area was established in 1998. He was honored as one of MotorCities' "20 Champions" during the organization's 20th anniversary celebration in 2018. In addition, Miller received the Ypsilanti Heritage Fellow Award from the Ann Arbor News in 2000 for his long history of contributions to his hometown.
Culminating 29 years of research and writing, Miller's book, "Total Domination: The Story of the Fabulous Hudson Hornet's Amazing Success on America's Stock Car Tracks" was published in 2009. The book documents the Hudson Hornet's success in stock car racing during the four seasons of 1951-54.
Miller's legacy is best summed up by Jim Donnelly in a 2010 article published in Hemmings Classic Car: "Were it not for Jack Miller, untold thousands might have never learned that Ypsilanti, a town that defies easy description, has one of the greatest automotive legacies of any Michigan locale. Tucker, Kaiser-Frazer, the (Chevrolet) Corvair and the Hydra-Matic transmission all call Ypsilanti home."
Contributions in Miller's memory can be made to the Ypsilanti Automotive Heritage Museum.
Bibliography
Donnelly, Jim. "Mr. Hudson, Jack Miller, 1939-2020." Updated from a September 2010 article in Hemmings Classic Car, Hemmings.com.
Printz, Larry. "Remembering Mr. Hudson: Jack Carl Miller Dies at 82." The Detroit Bureau, December 31, 2020.
MLive obituary. "Jack Carl 'Mr. Hudson' Miller." December 30, 2020.