By Robert Tate, Automotive Historian and Researcher
Images Courtesy of the Ford Motor Company Archives, Shelby.com, Barrett Jackson and the Robert Tate Collection
Published 4.21.2021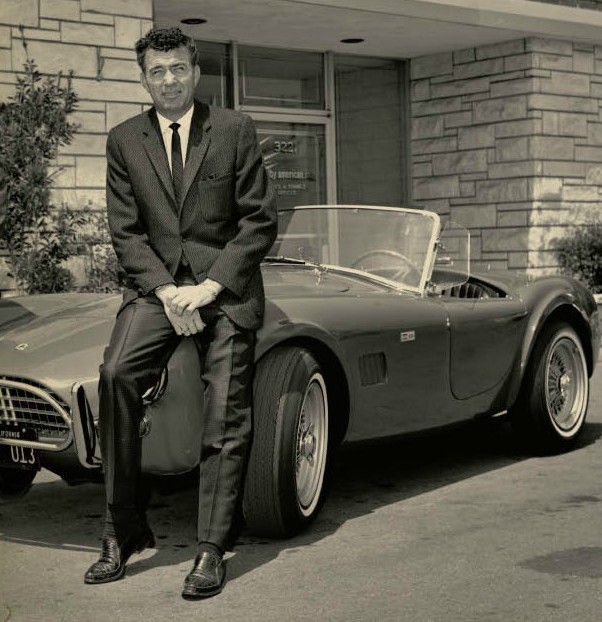 Carroll Shelby with a Cobra (Ford Motor Company Archives)
As an automotive historian and researcher, I must admit that the Cobra automobile is one of my all-time favorite automotive designs. When you look back at its great styling features, you need to start with the person most directly involved with the vehicle's design and development from the beginning.
This story begins with Carroll Shelby (1923-2012), who was once a World War II flight instructor. In 1961, he received a British contract to build one of the first Ford-powered international race cars to compete on the Grand Prix circuit, which many racing fans in America thoroughly enjoyed. The result was the Cobra automobile, which was developed with Ford Motor Company during the early 1960s.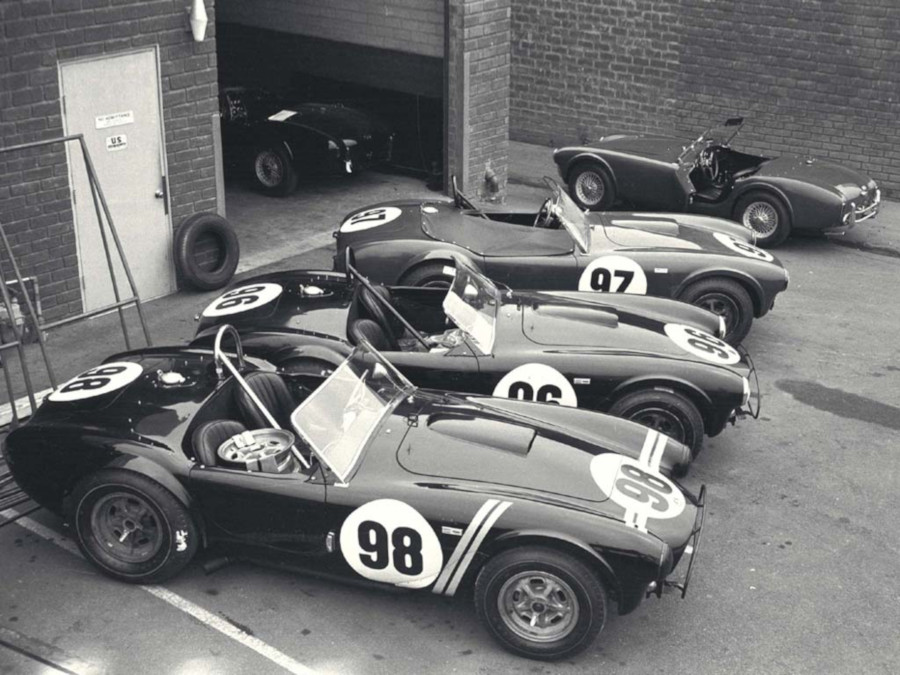 1963 Shelby Cobra racing cars (Shelby.com)
The Cobra 289 roadster was built and modified to accept all challenges on the racetrack. The 1965 Shelby-American AC/Cobra 289 became a popular name on the racing circuit. Carroll Shelby developed the Cobra along with AC of England, and this great looking automobile was also "Powered by Ford" as indicated on the fender badge.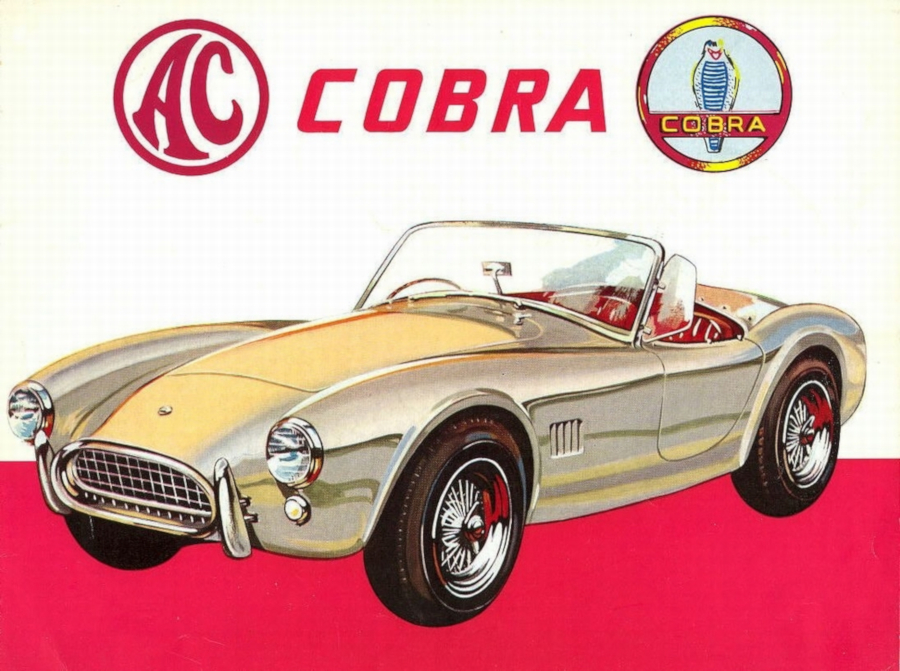 AC Cobra advertising illustration (Robert Tate Collection)
The Cobra models were built by Shelby-American in Los Angeles with small block engines during the years 1961-1965, and big block engines were used from 1965-1967. The small-block Cobra, which weighed slightly over 2,000 pounds, was easily capable of speeds topping 150 mph. Over time, many changes were made to the chassis and suspension to improve performance and handling.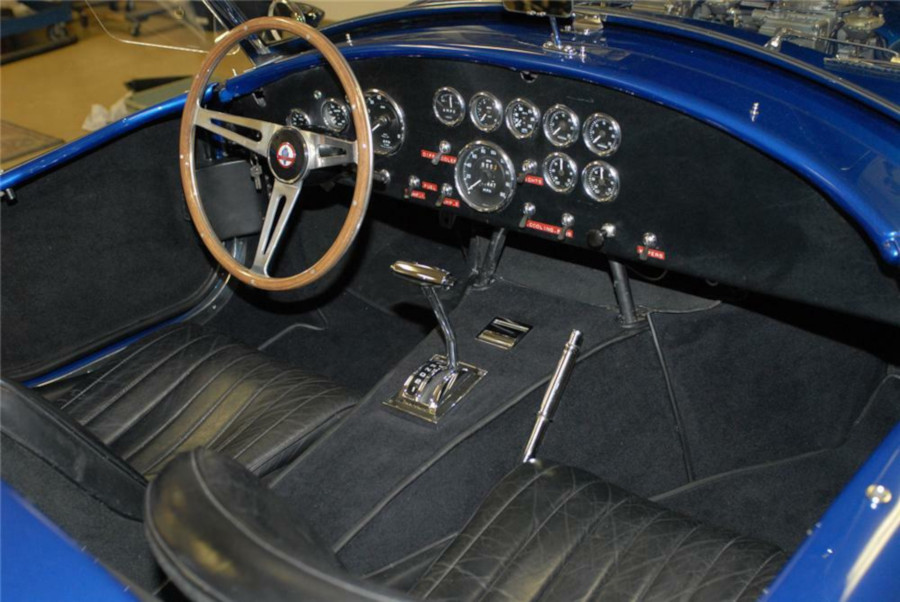 AC Cobra interior (Shelby.com)
The Cobra 289 and 427 models looked very alike. All the Cobra 427 models were roadsters, and there were no convertibles available, just a canvas top with a plexiglass side window treatment accessible for the driver and passenger in case of rain.
In the beginning, automatic transmissions were available on some Cobra models, however, most of the automatics were later changed over to four-speeds. The cost of manufacturing a Cobra automobile during the 1960s was passed on to the consumer, but most buyers were racing fans or enthusiasts with bank accounts capable of handling the price tag. The 1965-1967 Shelby-American AC/Cobra 427 had a base price of $7,495, nearly twice as expensive as the popular Shelby Mustang GT 350 model during those years.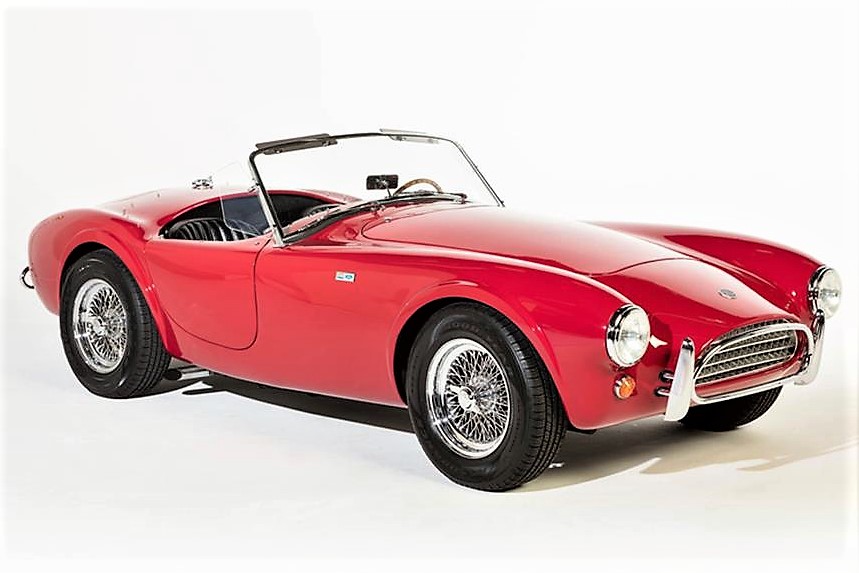 A red Cobra front end (Barrett Jackson)
During the 1960s, Carroll Shelby and his sports cars were responsible for turning Ford Motor Company into one of the most high-performance automotive manufacturers in the world.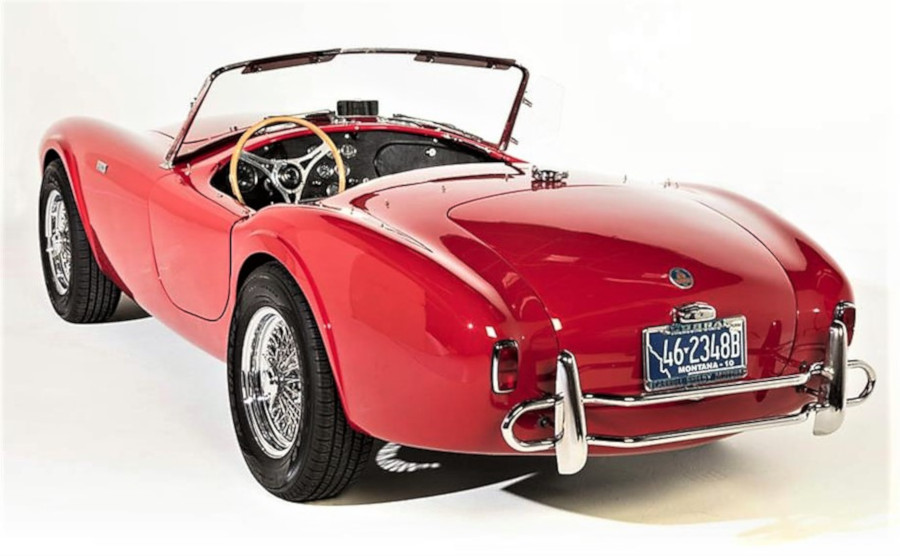 A red Cobra rear image (Barrett Jackson)
For many past years, Carroll Shelby also created a legacy on the track, participating in eight Formula One World Championship races and winning several. When the Cobra debuted at the New York Auto Show in 1962, many automotive historians said it was going to be one of the fastest production models on the track. With its Ford engine built with a British sports car chassis, the model inspired a popular song by the American group the Rip Chords called "Hey Little Cobra" in 1964.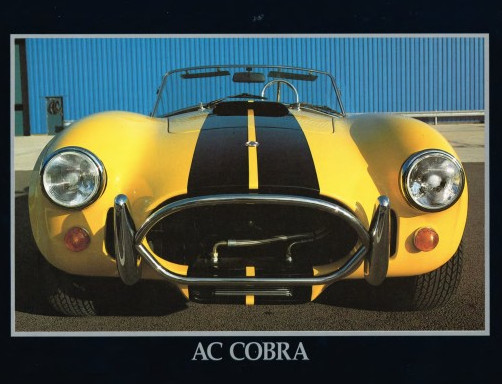 A brochure image of an AC Cobra (Ford Motor Company Archives)
In conclusion, Carroll Shelby accomplished the ultimate with his Cobra model. Automotive writer Joe Branch said this: "Carroll Shelby understood that it was beyond his means to simply create a new car, but he also knew from his racing contract about potential cars that could serve as the basis for what he wanted to build."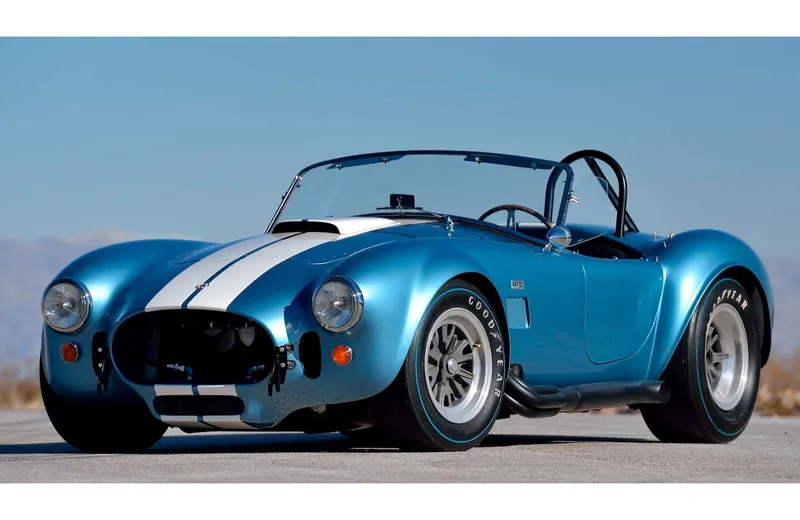 A Shelby GT 500 (Mecum Auctions)
Today, a Shelby Cobra model could sell for over $2 million and is extremely popular among collectors. Although Carroll Shelby is no longer with us, his Cobra sports car and racing legacy will always be a part of our automotive history for many generations to come.
Bibliography
Branch, Joe. "A Brief History of the Shelby Cobra." Silodrome Gasoline Culture.
Kowalke, Ron. "Standard Guide to American Muscle Cars." Krause Publications, 1996.
Reid, Alex. "Four Rare and Original-Shelby Cobras Heading to Auction Next Month." Driving Latest News & Car Reviews.