By Robert Tate, Automotive Historian and Researcher
Images Courtesy of the Detroit News, Classic Car News and Classic Autos
Published 4.14.2021
EDITOR'S NOTE: The 2021 Autorama at Detroit's TCF Center has now been officially canceled, effective April 20.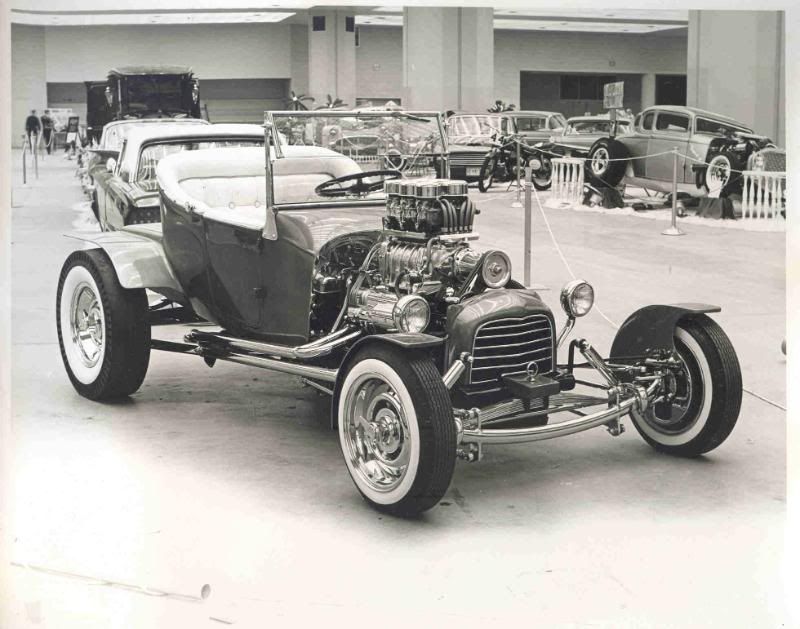 A hot rod at the 1964 Autorama show
Here's good news for car fans! Detroit's Autorama car show is coming back to the TCF Center (formerly Cobo) the weekend of Friday, April 30 through Sunday, May 2.
This will be an exciting time for car lovers and enthusiasts to once again see a great show, and I'm sure downtown Detroit's businesses are welcoming Autorama back as well. Autorama is known as America's Greatest Hot Rod Show and features creative, unique custom designs.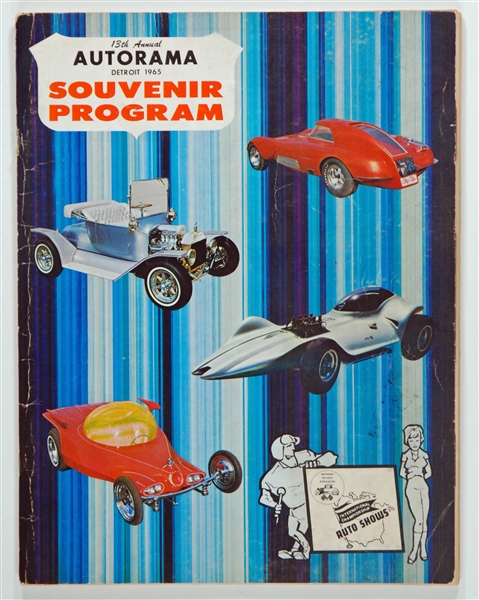 An Autorama Detroit souvenir program
The first Autorama Show was held on February 1, 1953 at the University of Detroit's Memorial Building (now known as Calihan Hall) with 40 vehicles on display. That first show was hosted by the Michigan Hot Rod Association (MHRA) and attracted fans of all ages. Autorama moved to the Michigan State Fair Coliseum from 1954 to 1960.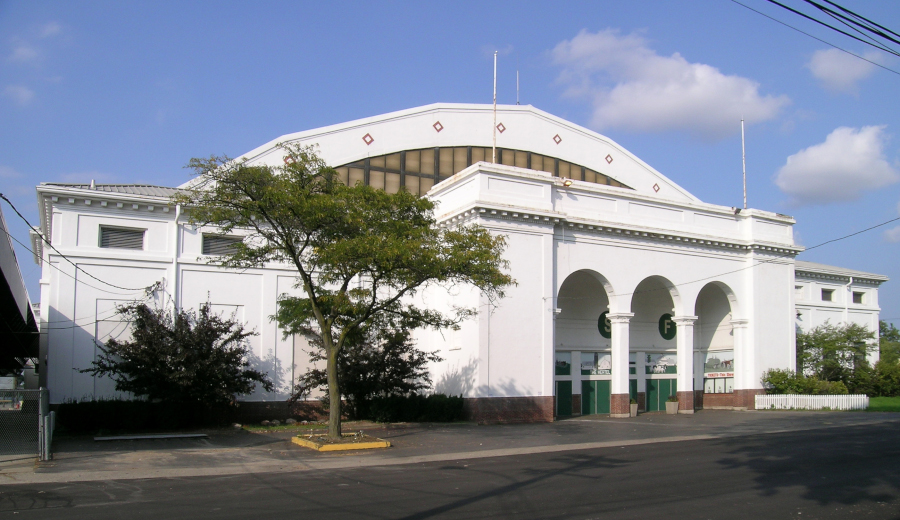 The Michigan State Fair Coliseum (Detroit News)
In 1956, an automotive specialist, Don Ridler, was hired to move the show forward and achieve a more professional look. Ridler, who died in 1963, became the biggest influence on the show's success and is remembered to this day with the Best in Show recognition dubbed the "Don Ridler Memorial Award" starting in 1964.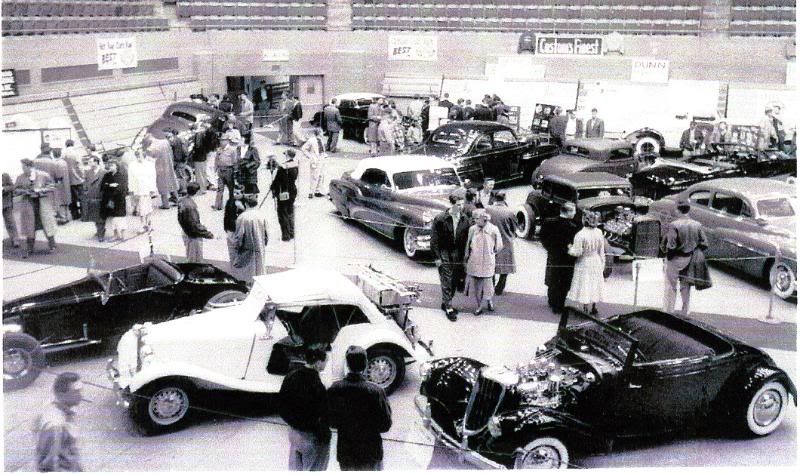 An early Autorama show
The idea of custom cars and hot rods started in the late 1940s and early 1950s in California. Hot Rod, the magazine devoted to these custom cars and the people who create them, hit newsstands for the first time in January 1948. The magazine was founded by Robert E. Peterson (1926-2007) and is still popular today. Hot Rod's first editor was Wally Parks (1913-2007), who helped establish the National Hot Rod Association (NHRA) and created the popular Autorama shows.
J.F. Launier's 1964 Buick Riviera called the Rivision, winner of the 2014 Ridler Award (Classic Car News)
During the 1960s and 1970s, Detroit's Autorama moved to 10,000 square feet in the lower level of Cobo Hall and featured 230 great looking custom and hot rod vehicles that visitors enjoyed and admired. Great names of the custom and hot rod community began to develop their own followings at the shows, including George Barris, Daryl "Star" Starbird, "Big Daddy" Ed Roth, Dean Jeffries and many more.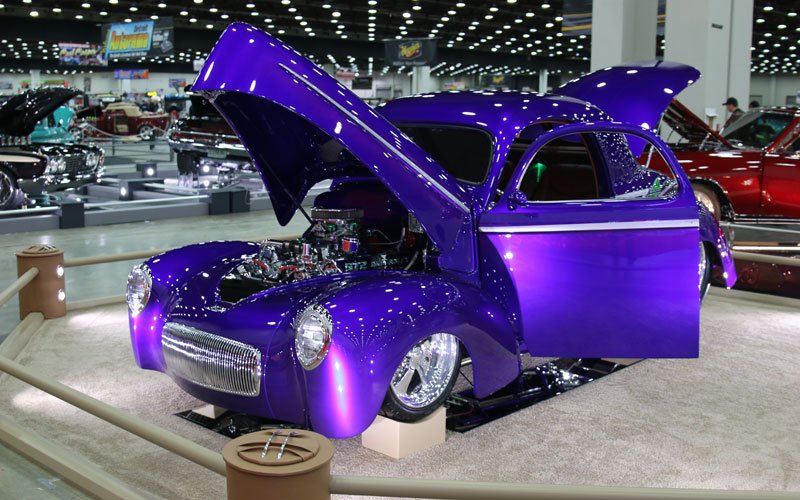 1941 Willys Pro Street Coupe owned by Quint Walberts (Classic Car News)
The Autorama show in Detroit has grown to become one of the most popular in the country and draws fans from around the world. From the 1990s to today, the next generation brought the show a new form of creative styling. For example, the pink Cadillac that took the coveted Ridler Award at the 2019 Detroit Autorama show was owned by Jordan Quintal and his team of super riders.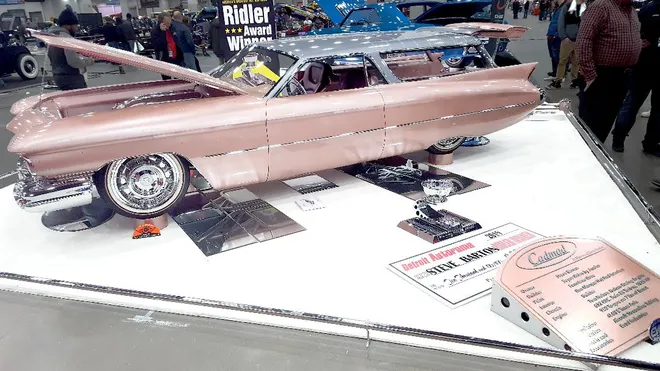 Cadman, a 1959 Cadillac Nomad wagon owned by Jordan Quintal (Bob Boberg, Classic Autos)
In conclusion, Autorama has a long and interesting history. From the dazzle of chrome and tail fins from the 1950s to the digital age style and graphics on today's models, Autorama will always be a part of our automotive culture for generations to always remember and continue to enjoy.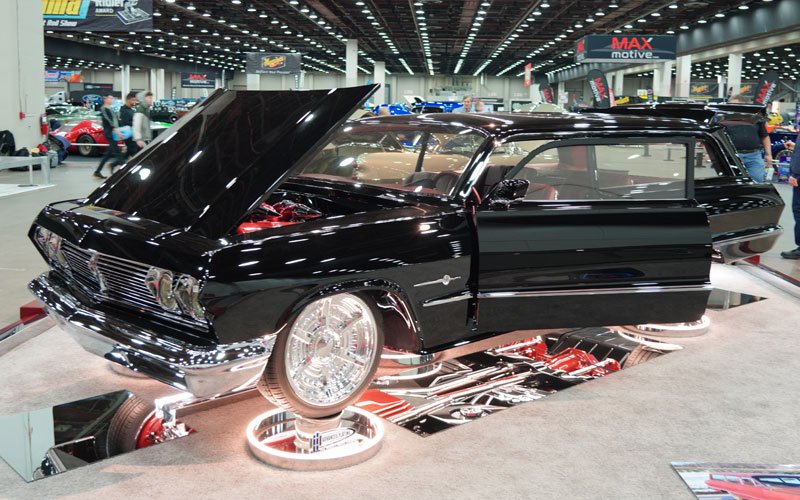 This 1963 Chevy Custom Wagon won the 2019 Ridler Award (Bob Boberg, Classic Autos)
Bibliography

Almquist Jr., Edgar. "Detroit Autorama." Kustomrama Traditional Rod and Custom Encyclopedia.
Detroit Free Press staff. "Ink Cadillac Takes Coveted Award at 2019 Detroit Autorama."
Bernsau, Tim and Gilbert, John. "2017 Detroit Autorama: 65 Years of Show Car History." Hot Rod. May 26, 2017.