by Bob Sadler, MotorCities Communications Manager
Published 4.7.2021
EDITOR'S NOTE: April is Scottish-American History Month, so we are sharing the story of early automotive pioneer Alexander Winton.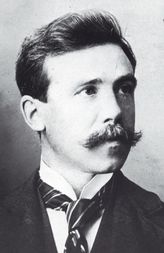 Alexander Winton
If Alexander Winton had won a particular auto race in 1901, it's possible that the world's "Motor City" might have been Cleveland instead of Detroit.
Winton had traveled from Ohio to Detroit with his racer, known as the Winton Bullet, for a match against an upstart local named Henry Ford and a vehicle called the "Sweepstakes." Winton's loss in that race enabled Ford to attract investors for the second of his automotive ventures.
Winton had established the Winton Motor Carriage Company in 1897 in Cleveland, having unveiled his first "motor wagon" the year before. In 1898, he introduced the Winton Six, which was the most powerful and advanced American vehicle at the time. This model was the first vehicle to drive across the country from coast to coast, and Winton also made well-publicized trips from Cleveland to New York to boost both investor and public interest in his product.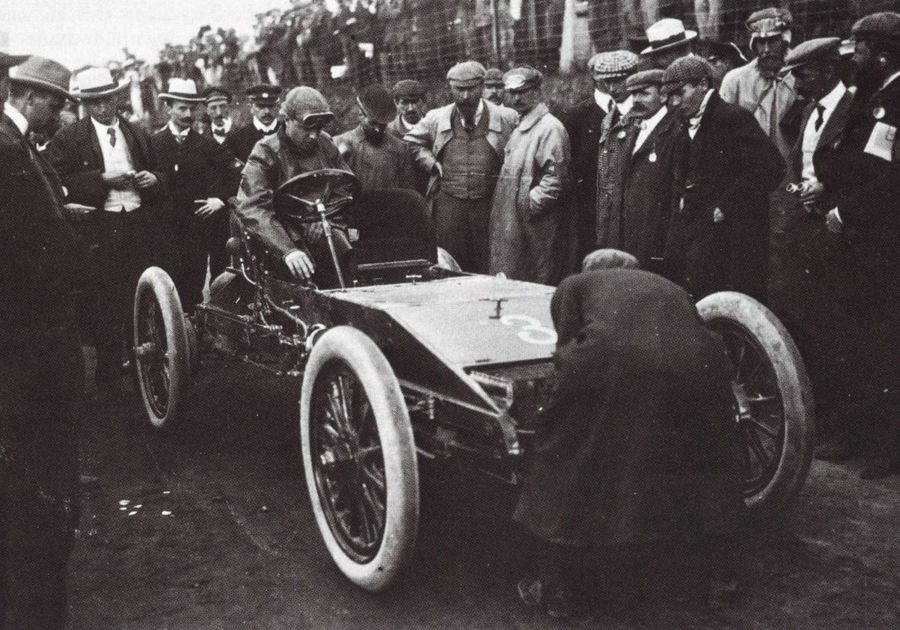 Winton and one of his racers
Born in Grangemouth, Scotland in 1860, Winton emigrated to New York at the age of 19. After working briefly as an ironworker, he spent five years as an engineer on board a steamship. Winton then moved to Cleveland, where his sister and brother-in-law had settled. During the cycling craze of the 1890s, Winton founded the Winton Bicycle Company in 1891 with assistance from his brother-in-law, and the business quickly took off.
Like others in the bicycle business during that era, Winton began to become curious about self-propelled vehicles. By 1900, Winton's motor carriage venture had produced more than 100 units, one of which was purchased by James Ward Packard. Frustrated by his Winton's performance, Packard ended up producing cars of his own design.
Winton earned more than 100 automotive patents and produced innovations like internal and external brakes on the same brake drum, along with the first American diesel engine in 1913. Despite his innovative work, sales of Winton's automobiles gradually declined until production ended in 1924. His work with engines prompted the formation of a subsidiary company, the Winton Gas Engine and Manufacturing Company, in 1912 to produce marine and diesel engines. This company actually continued to perform well until 1930, when Winton retired and sold it to General Motors.
Winton died June 21, 1932, a day after his seventy-second birthday. He was inducted into the Automotive Hall of Fame in 2005. While somewhat forgotten and lesser known these days than his Detroit counterparts, Alexander Winton was truly one of the early automotive pioneers.
Bibiography
Automotive Hall of Fame. Alexander Winton.
Donnelly, Jim. "Alexander Winton." Hemmings Classic Car, May 2016.
Encyclopedia of Cleveland History: Winton, Alexander. Case Western Reserve University.