By Robert Tate, Automotive Historian and Researcher
Images Courtesy of General Motors Media Archives
Published 9.23.2020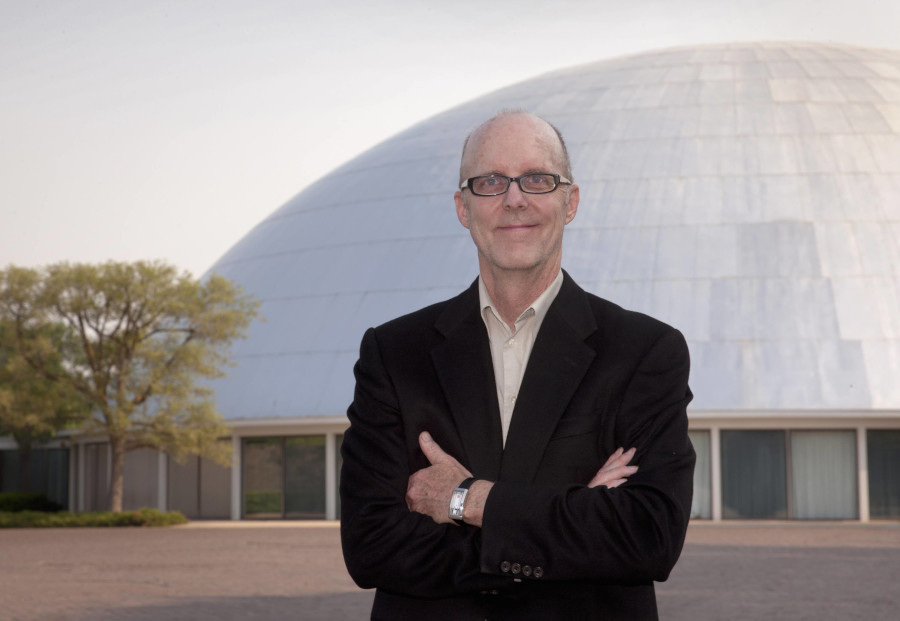 Tom Peters in front of the GM Tech Center (GM Media Archives)
This is a story about a gifted and talented individual named Tom Peters. His story is a fascinating one. Peters was a great auto designer and style leader. He is someone that I have always respected as an automotive historian. I always have known him as very approachable and always willing to answer questions regarding automotive designs.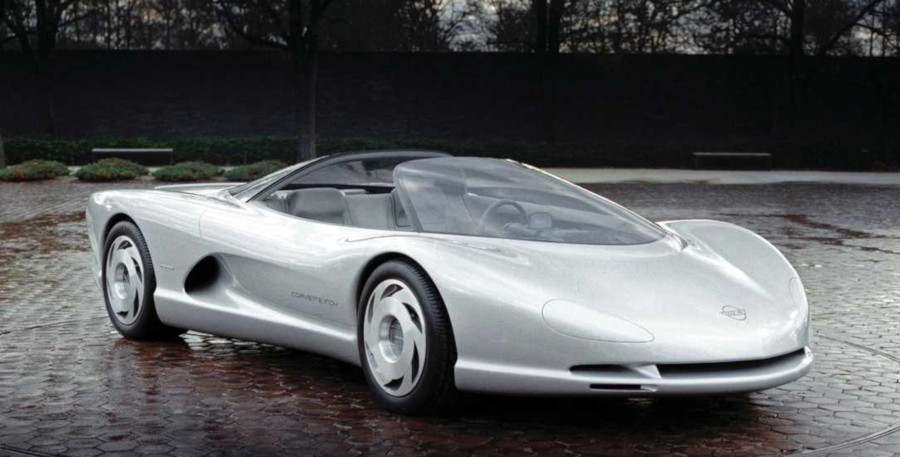 1986 Chevrolet Corvette Indy Show Car (GM Media Archives)
Peters worked for over 35 years at General Motors, contributing to many great projects including the Chevrolet Corvette, Chevy Camaro, Cadillac XLR, the Corvette Indy show car, the 2014 Chevrolet Silverado, and many others. Upon his retirement, he left behind a great legacy and portfolio of automotive designs. I would consider him one of the top ten General Motors designers of all time.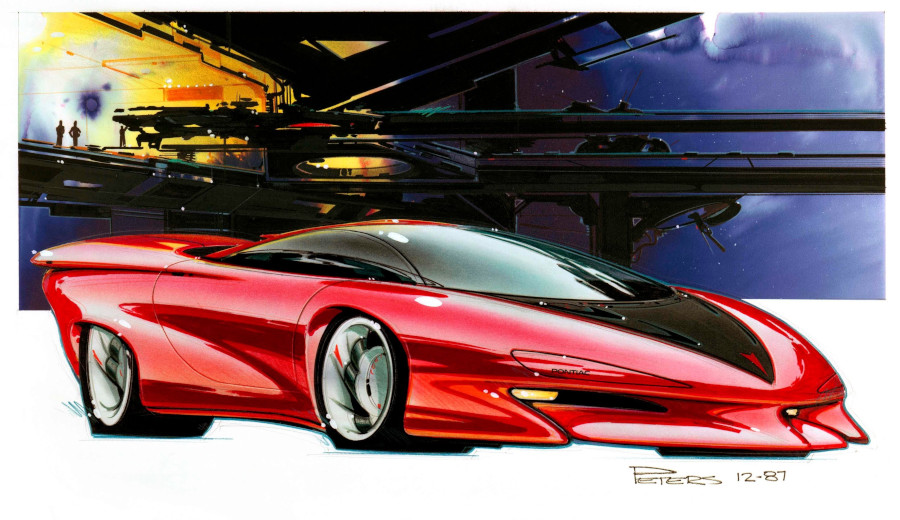 A Tom Peters design sketch 12 87 (GM Media Archives)
After graduating from Art Center College of Design in California, he was offered a position with General Motors' design staff in 1980. During his career, it was the late Charles Jordan, along with Jerry Palmer, who brought Peters onto the Corvette team as a designer.
Peter's life had come full circle. When he was in high school and riding a bus, he noticed a 1963 Corvette Stingray for the first time. "The door opened, and it was the local rich kid," Peters said. "We just stopped in our tracks and stared at this amazing car as his dad drove off. Often, we waited outside for the chance to see it again."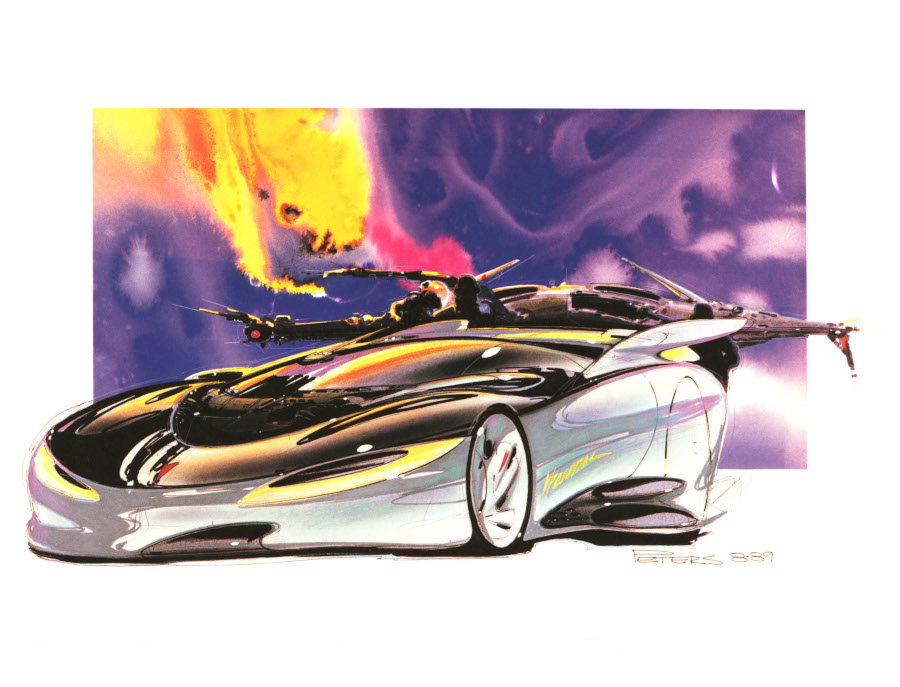 1988 Pontiac Banshee Concept illustration by Tom Peters (GM Media Archives)
Peters had other automotive themes that he admired. For example, the artistic influences of the late Ed "Big Daddy" Roth, who inspired many teenagers with his great artistic illustrations. Many kids at his era were influenced by Roth's cartoons with monsters and characters driving wild hot rods.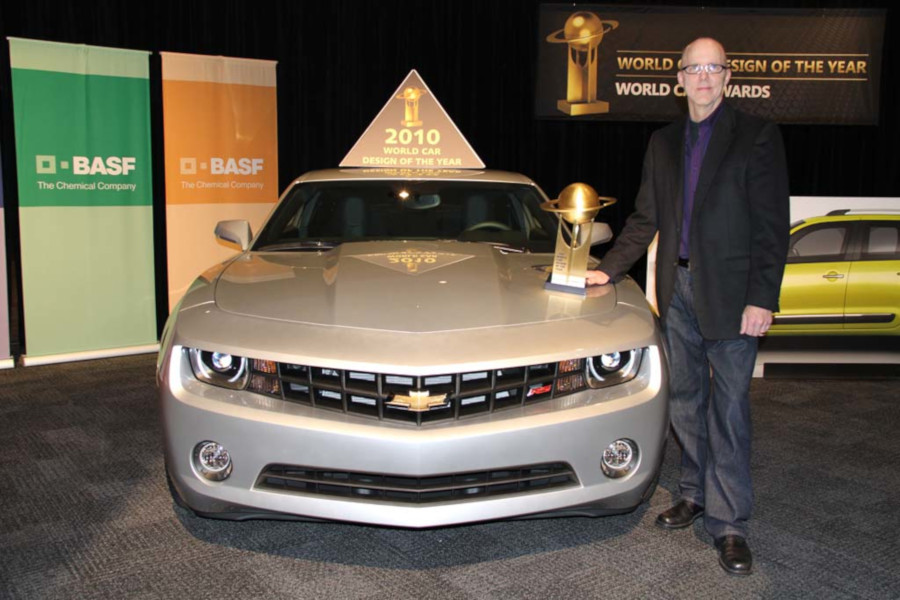 GM continued to involve Peters in more and more exciting projects. One of his first assignments at the GM Technical Center was working on a Corvette mid-engine concept using a Lotus Indy engine. As the project moved ahead, he remembered that first time he saw that young kid open the door of that 1963 split window Corvette with fond memories.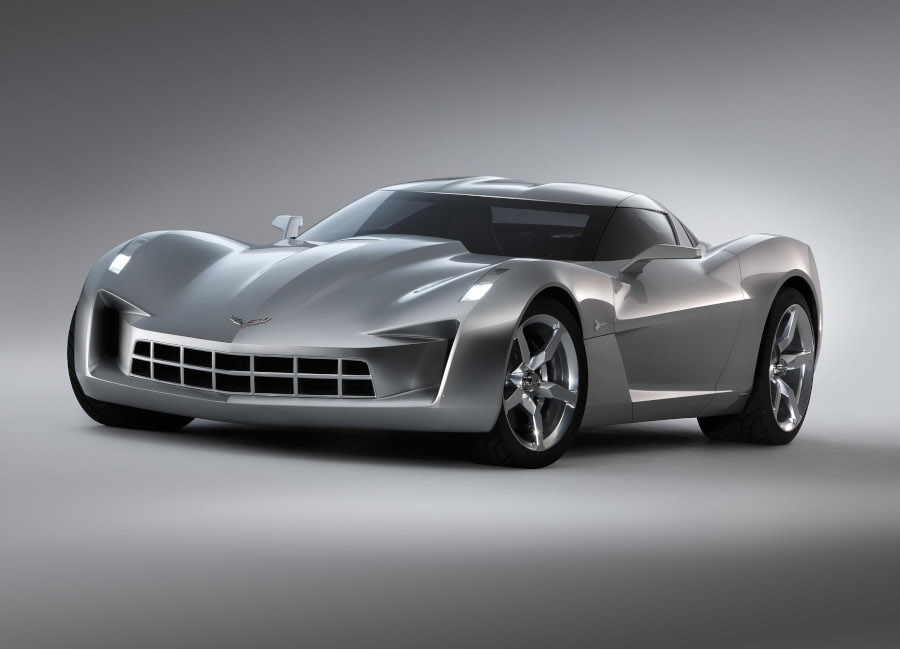 2009 Chevy Corvette Stingray Concept used in the Transformers movie (GM Media Archives)
Peters later became chief of his advance studio. He would also later enter a competition organized by Jordan, who had challenged three design studios to create their own version of the next generation Corvette. Peters was excited to share his passion and design ideas. After the contest had ended, the models were brought out to the Air Force base for final approval by Jordan, and John Cafaro's design team was selected as the winners. Peters had offered a great looking model as well, and GM designers said his model was very fluid with spectacular form development.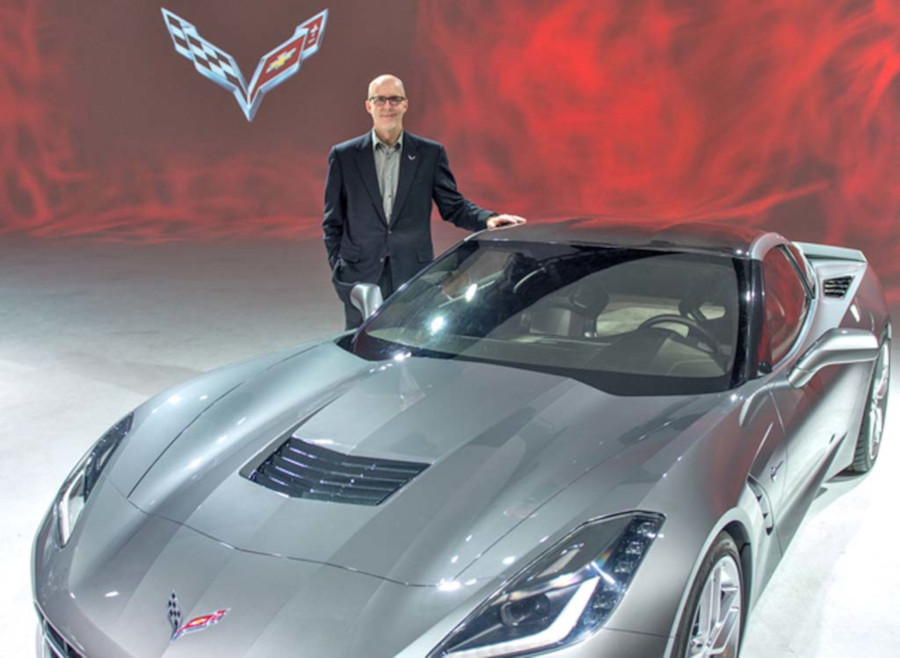 Tom Peters with the 2014 Chevrolet Corvette (GM Media Archives)
Peters later became the lead for the exterior design of the 2014 Chevrolet Silverado full-size pickup and the 2014 Chevrolet Corvette Stingray, two great looking designs that many consumers really enjoyed and admired.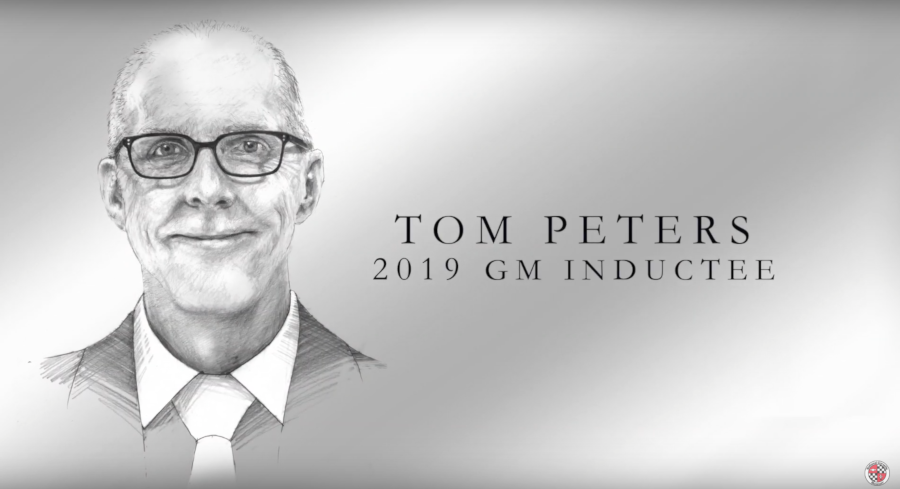 An image of Tom Peters 2019 GM inductee (GM Media Archives)
In 2013, Peters was presented with a lifetime achievement award from his alma mater, the Art Center College of Design, for his outstanding history with General Motors. Former GM vice president of design Ed Welburn said this of Peters: "Tom's has had an impressive career … let's not forget that he has plenty more to do in the years to come as a valued member of the GM Global Design Team." In 2019, Peters was inducted in the prestigious "Corvette Hall of Fame."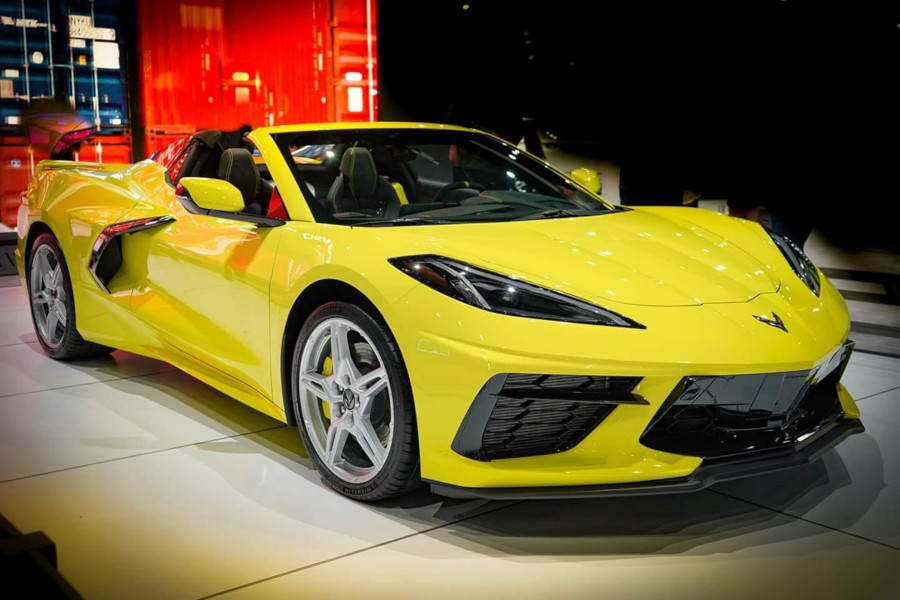 2020 Corvette C8 in yellow (GM Media Archives)
In conclusion, Tom Peters had a great career with General Motors that is recognized by many in the automotive community. From the Corvette C6 to a Corvette Stingray used in the "Transformers" movie that debuted in 2007, we have been inspired by his great talent. Peters was one of the best.
Bibliography
Hinchliffe, Mark. "Corvette Stingray in Transformer Movie." 2007 Cars Guide.
Maxton, Jack. "Tom Peters of GM Earns Lifetime Achievement Award." April 10, 2014.
2019 Corvette Hall of Fame - Tom Peters.
Art Center College of Design. "GM Designer Tom Peters Earns Lifetime Achievement Award." October 29, 2013.