By Robert Tate, Automotive Historian and Researcher
Images Courtesy of Ford Motor Company Archives
Published 7.15.2020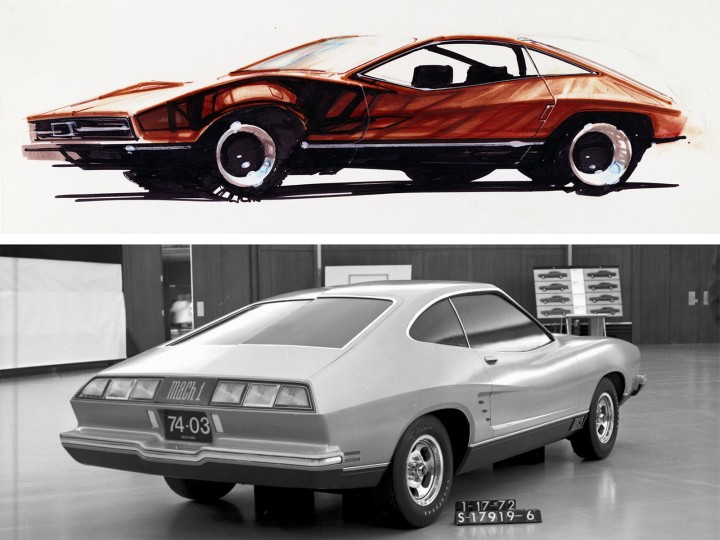 1974 Ford Mustang II from sketch to production (Ford Motor Company Archives)

During the early 1970s, most automotive companies began trying to improve fuel efficiency and cut manufacturing costs. In October 1973, the oil crisis began and severely affected the American automotive industry. In fact, the OPEC embargo changed the course of our domestic automotive industry and led to a far-reaching change in national energy policy as well.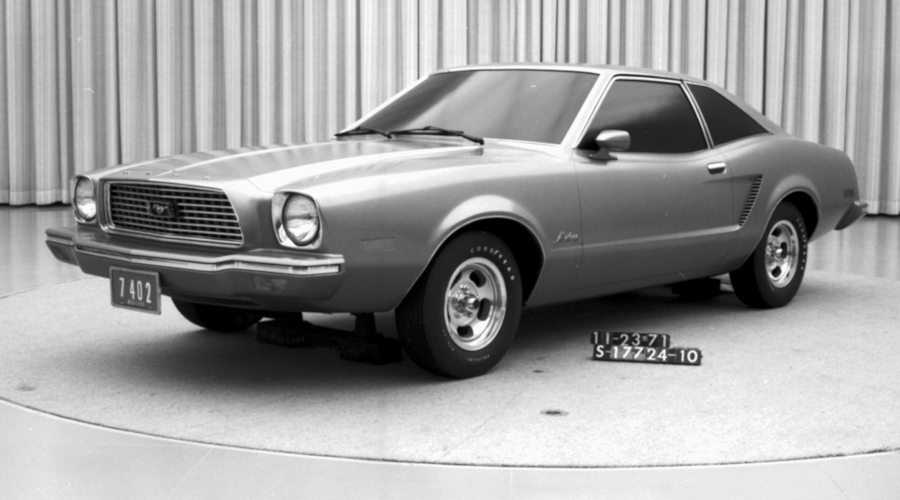 1974 Mustang full size clay mockup (Ford Motor Company Archives)
The new downsized 1974 Ford Mustang models were introduced before the oil embargo started. For many years, automotive historians and consumers had mixed reviews of the Mustang II, due mostly to the styling of the next generation Pony car. However, the 1974 Mustang did win Motor Trend's prestigious car of the year award.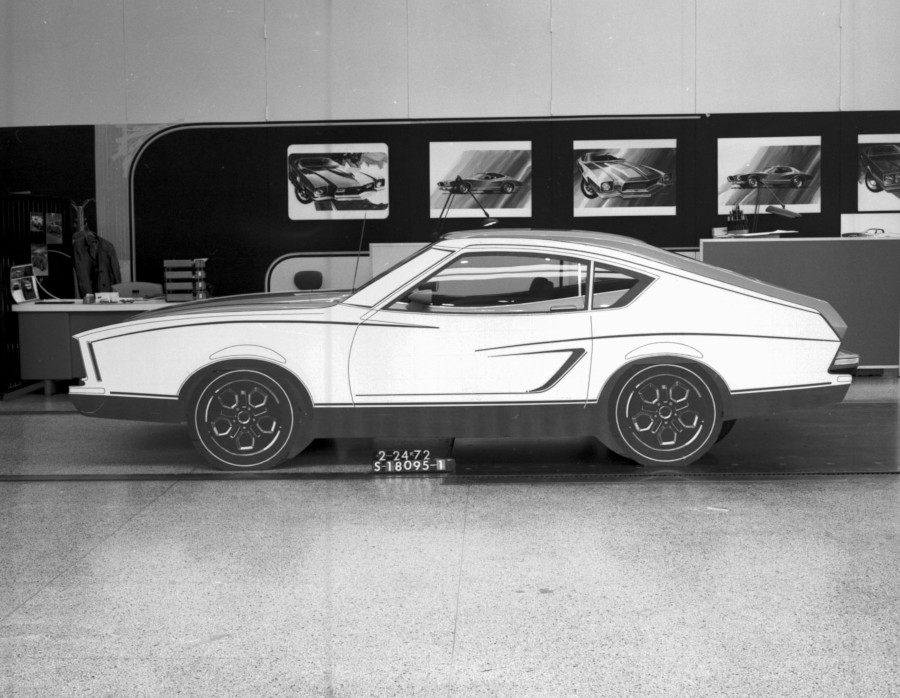 Mustang cut out design proposal (Ford Motor Company Archives)
Ford made 386,000 of the 1974 model year Mustangs. There were three body styles to could choose from and no convertible models that year. The consumer could also choose between a four cylinder or V6 engine.
1974 Ford Mustang II (Ford Motor Company Archives)
In 1975, Ford Mustang sales began to decline, despite adding a V8 engine for that model year. Lee Iacocca once said of 1974-76 Mustang models, "This was the generation where the Mustang lost its way."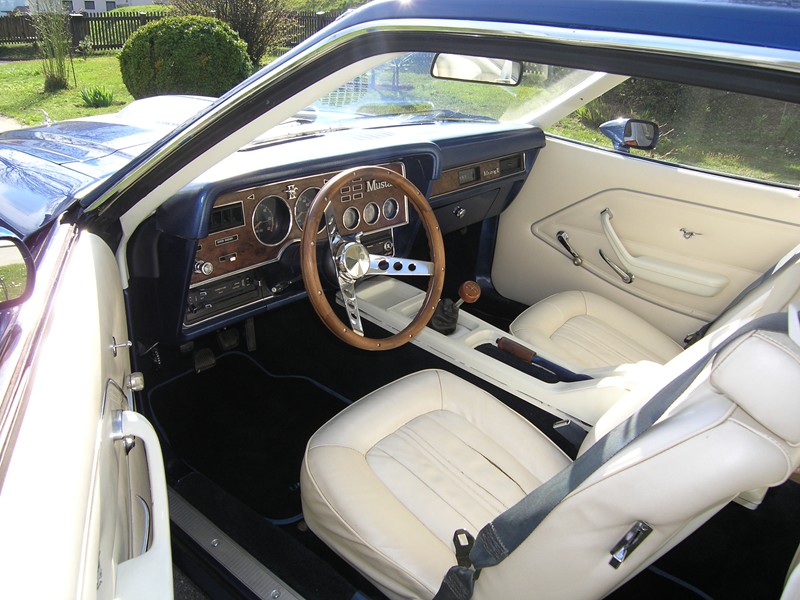 Ford Mustang II interior (Ford Motor Company Archives)
The Mustang Cobra II was introduced in 1976 and became an extraordinarily successful model without a high-performance engine. For 1977, the Cobra II models offered black and gold racing stripes.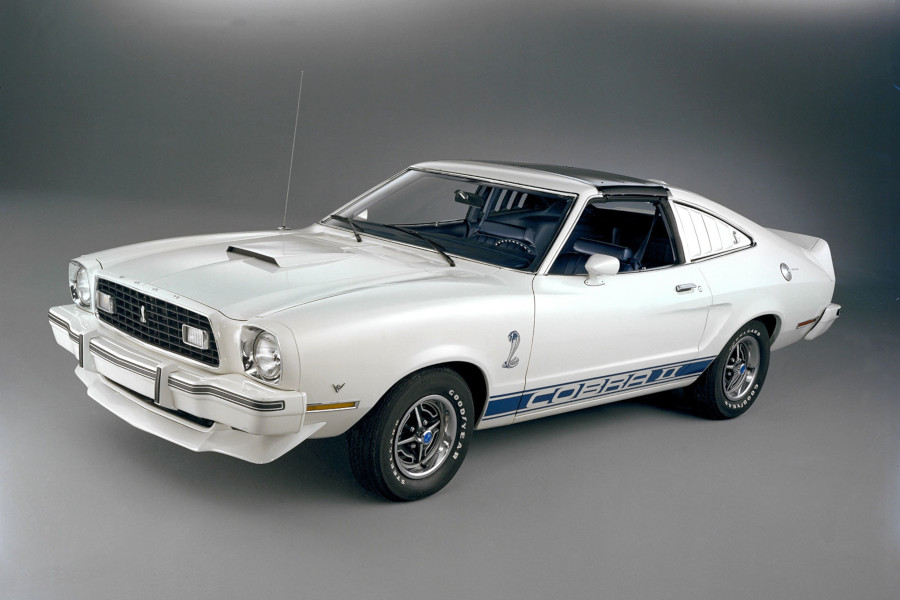 1976 Ford Mustang II Cobra (Ford Motor Company Archives)
Also in 1977, Ford introduced optional Lacy spoke aluminum wheels in chrome or white painted spokes and red trim rings that were extremely popular on the Mustang models. The new 1977 Mustang models also introduced a great looking T-top roof design with twin lift-off glass panels available on the fastback models. American consumers also enjoyed the new two-tone paint scheme available on certain models.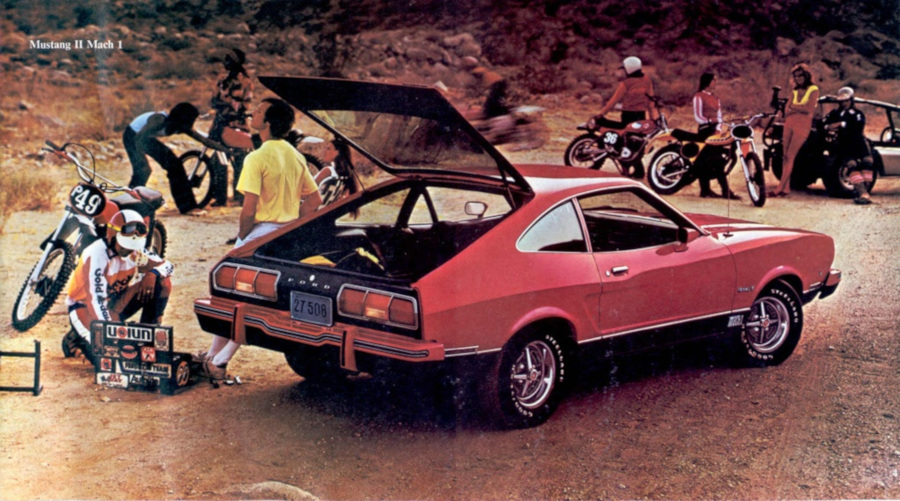 1976 Mustang Mach I Hatchback (Ford Motor Company Archives)
1978 was the final year of the Mustang II styling, and sales recovered to 192,410 units. Some automotive historians have said that Mustang sales helped the economy recover from the 1970s American fuel crises.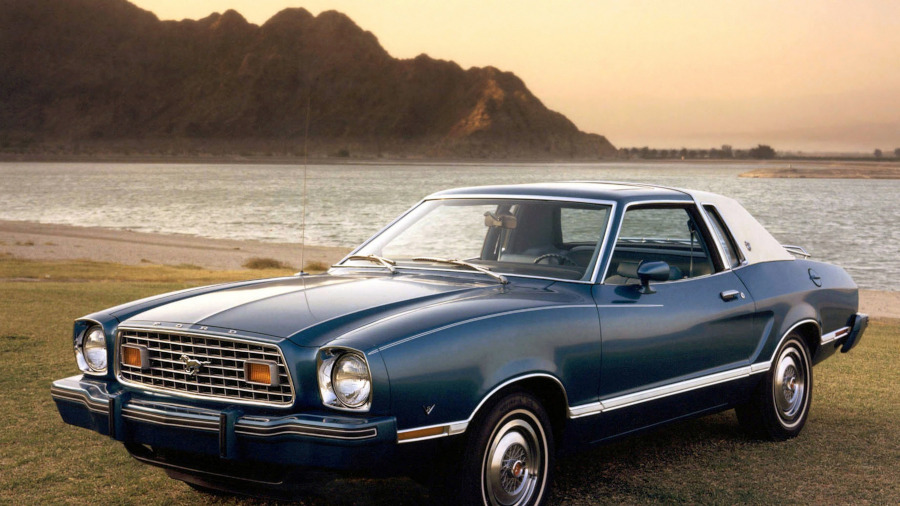 1977 Mustang (Ford Motor Company Archives)
The special edition King Cobra Mustang models were introduced in 1978, the first Mustang to officially feature the 5.0 badge. Ford sold 5,000 units of the King Cobra, which proved to be strong numbers. It was a great looking model, and many drivers enjoyed the rear end design with its "King Cobra" lettering prominently featured.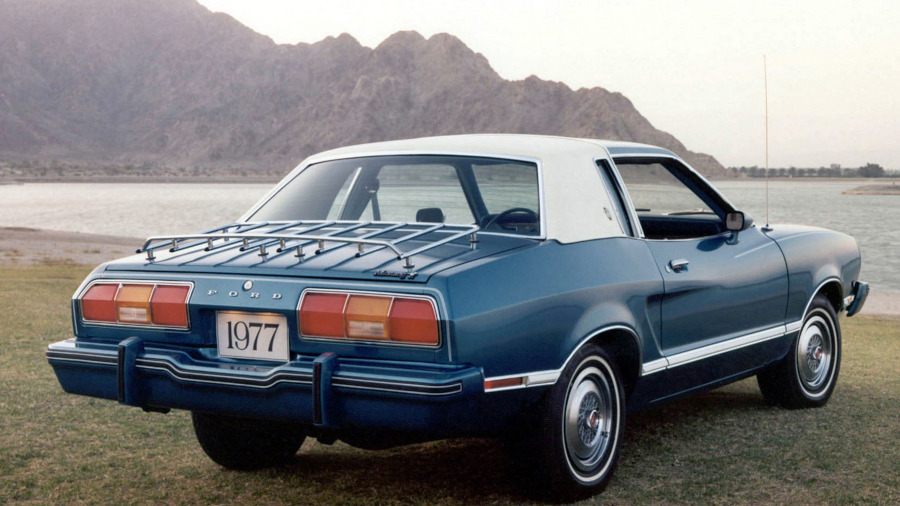 1977 Mustang rear view (Ford Motor Company Archives)
In conclusion, Ford's 1974-78 Mustang models are often overlooked by some automotive historians. However, many great automotive groups and clubs still enjoy these great looking automobiles.
Bibliography
Davis, Michael W. R. "Images of America: Mustang and the Pony Car Revolution." Arcadia Publishing, 2014.
Langworth, Richard M. "Encyclopedia of American Cars 1930-1980." Beekman House, New York, 1984.
Lamas, Jonathan. "Second Generation (1974-1978) Mustang Photo Gallery." June 9, 1978.