By Robert Tate, Automotive Historian and Researcher
Images Courtesy of the General Motors Media Archives
Published 11.04.2020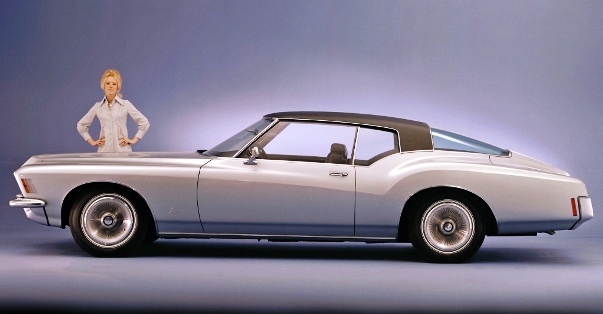 1971 Buick Riviera (GM Media Archives)
The 1971 Buick Riviera offered an all-new design for that model year. It featured a bold new look with its long-tapered hood front-end and boattail rear design.
Despite a dismal economic outlook at the beginning of 1971, Buick went ahead with an expansion program to sell more automobiles. During the 1970s, Buick was a top brand in the American market, and they still had the reputation of making some of the best family cars in the country.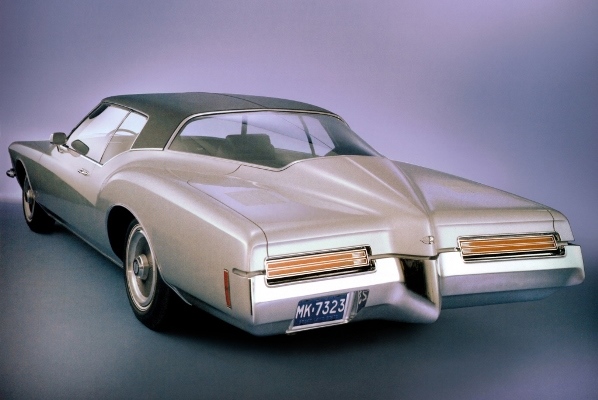 1971 Buick Riviera rear view (GM Media Archives)
The 1971 Riviera was introduced to the public in September 1970. David R. Holls, chief designer of the Buick studio, influenced its design influenced along with designer Jerry Hirshberg and others. Hirshberg said, "It is a peculiar car to look back on. Bill Mitchell was the prime mover on the car; he wanted a classic. The boattail was my first big assignment as chief designer of advanced Buick. And I threw myself into the work."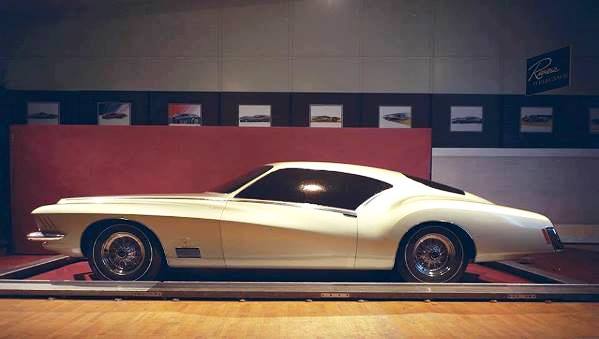 An early GM design of the Buick boattail design (GM Media Archives)
The model received mixed reviews from the public. One of the main styling features was its boattail design. Some automotive historians have said that the boattail Riviera models made a radical fashion statement. I always thought it reminded me of that boattail styling introduced on the 1963 Corvette by Bill Mitchell, who oversaw the General Motors design studio. GM called its early 1970s Buick designs more smoothly rounded, marked by curved fuselage bodysides, massive hoods and broad expanses of glass.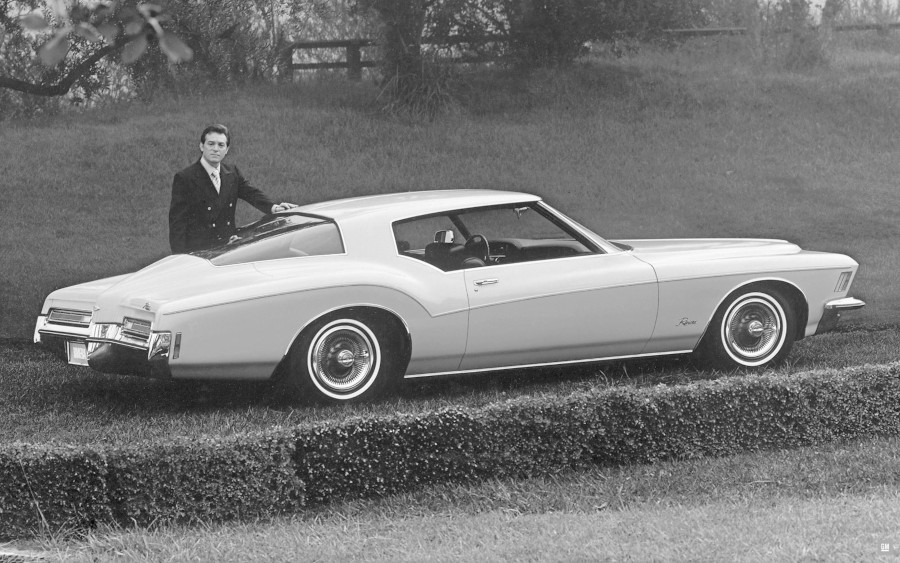 1971 Buick Riviera (GM Media Archives)
The boattail Buick Riviera models were only manufactured from 1971-1973. During the energy crisis of 1973, larger vehicles began to disappear as new emissions controls and standards came into effect.
The Riviera was built on a short end Electra chassis and was manufactured on a 122-inch wheelbase. The interior of the 1971 Riviera was distinctively Buick's heritage. The standard appointments included the wrap-around control panel which many consumers thoroughly enjoyed. The interior also offered a floor-mounted shift selector and leather or vinyl upholstery. Power steering and front disc brakes were also standard. An optional vinyl roof was available for an additional $130, and the overall sticker price for the 1971 Riviera was $5,253.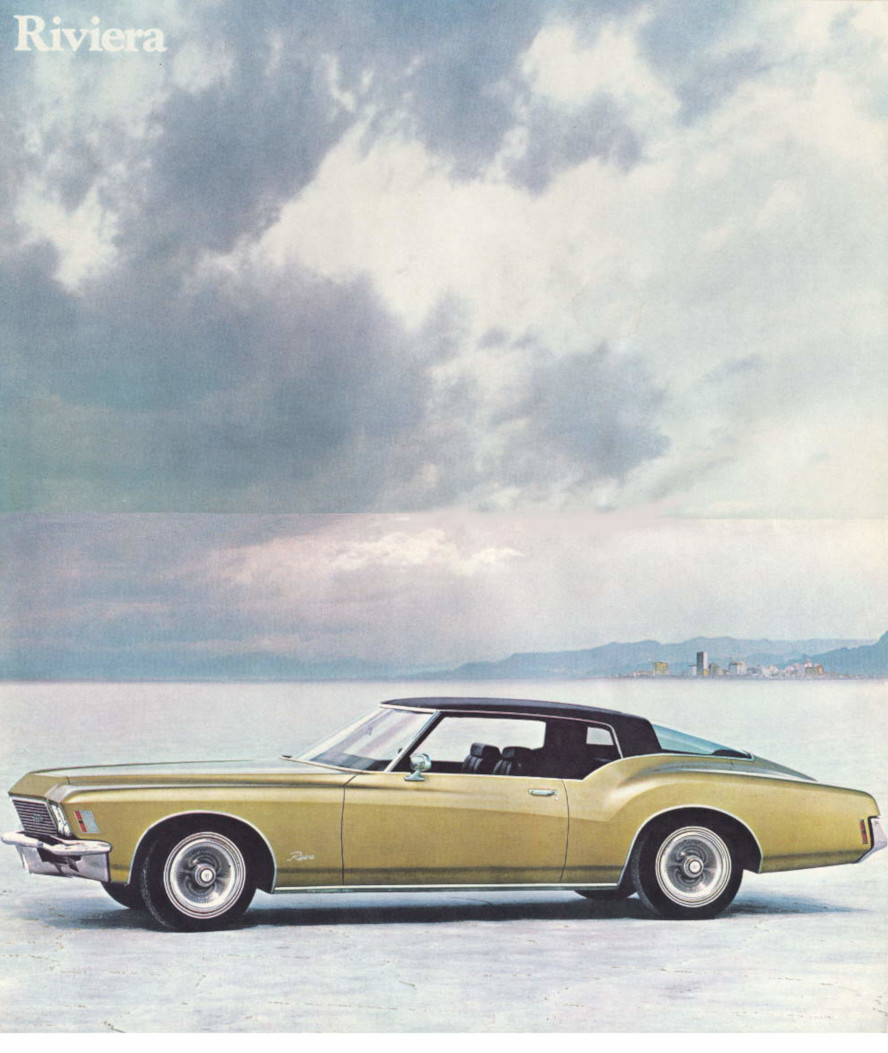 1971 Buick Riviera advertising image (GM Media Archives)
In 1972, the Buick Riviera maintained its great looking body design and also offered a Riviera GS model, a performance option available for an additional $200. An electrically powered sun roof was another option priced at $600.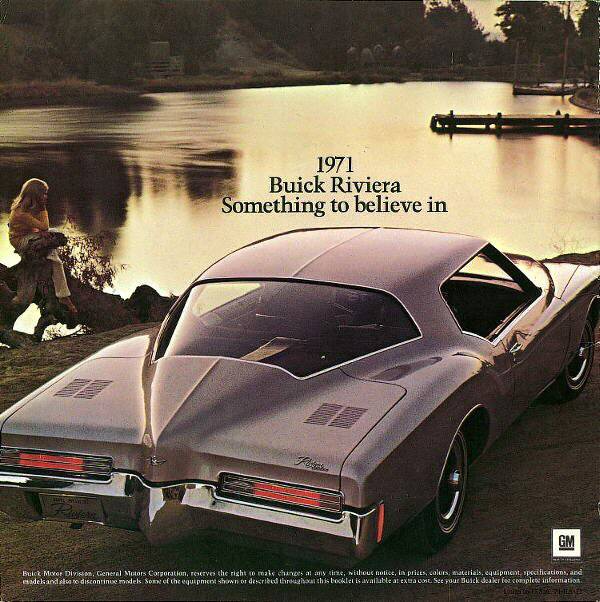 1971 Buick Riviera advertisement (GM Media Archives)
1973 was the final year that GM offered this classic Riviera design. The last boattail models came with a totally new front-end design, including a new grille and parking and head lights influenced by new federal bumper standards that took effect for the 1973 model year. I, along with many automotive historians, have said this changed design throughout the industry.
Some automotive historians have called the Riviera boattail model the most refined vehicles made from 1971 to 1973. A total of 34,080 units were manufactured during those three years.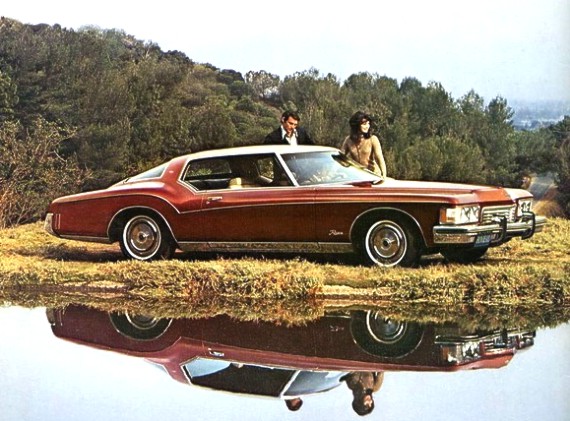 1973 Buick Riviera (GM Media Archives)
In conclusion, Buick manufactured one of the most controversial designs in their history with the 1971-1973 Rivieras. The 1970s became a time for downsizing as a result of a great shift in American culture caused by the energy crisis triggered by the 1973-1974 oil embargo. The boattail Buick Rivieras, due to their huge size, became a casualty of the era.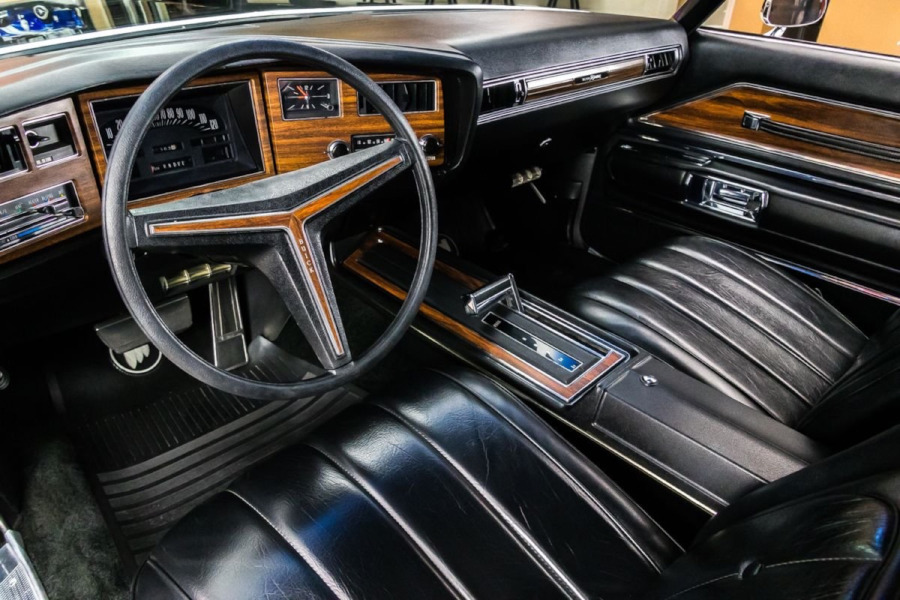 1973 Buick Riviera interior (GM Media Archives)
Bibliography
Dammann, George H. "Seventy Years of Buick." Crestline Publishing, 1973.
Dunham Terry B., and Gustin, Lawrence R. "The Buick: A Complete History."
Norbye, Jan P. and Dunne, Jim. "Buick The Post War Years." Motorbooks International 1978.