By Robert Tate, Automotive Historian and Researcher
Images Courtesy of the Chrysler Archives
Published 12.16.2020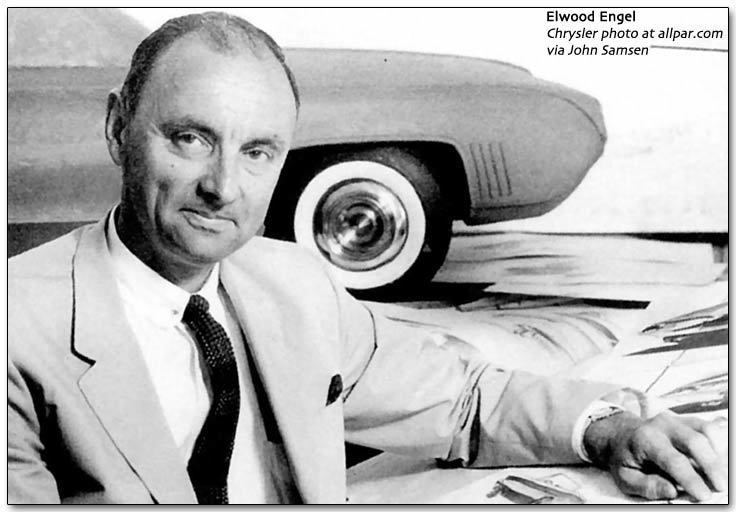 Elwood Engel, Chrysler Design Chief (Chrysler Archives)
The 1964 Dodge models were immensely popular designs from the Chrysler Corporation. They were designed under the leadership and direction of Elwood Engel (February 10, 1917 - June 24, 1986), Chrysler's design chief from 1961 to 1974.
When the 1964 Dodge models were introduced, they were met with great excitement and enthusiasm by the buying public. That same year, Dodge celebrated "50 Years of Dependability" with their golden anniversary. The Dodge line for 1964 offered several different lines. Some automotive historians have said that the 1964 Dodge models were the brand's best-looking designs of the decade.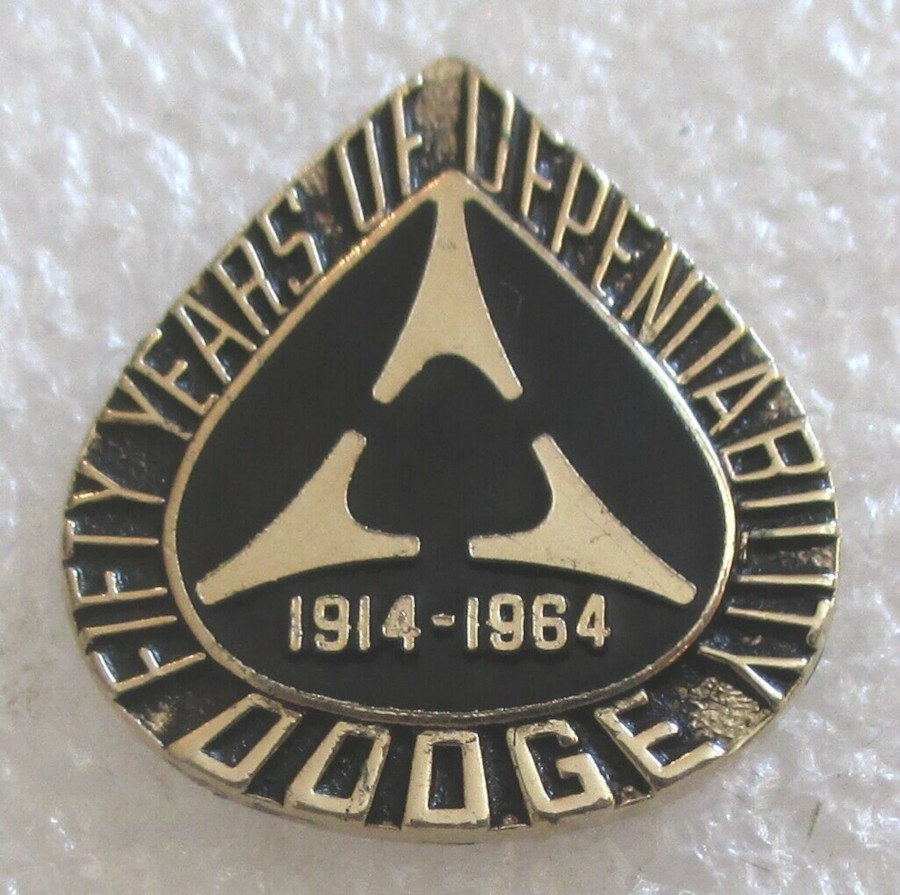 1964 Dodge anniversary emblem
One of the most popular features Dodge offered for 1964 was its unique roof line design. This element became extremely popular among the youth culture and also made quite an impression on the racetracks. The same roof line design was used on the popular 1964 Plymouth models as well.
1964 Dodge ad (Chrysler Archives)
One of the most appealing Dodge cars for 1964 was the Polara convertible, which was manufactured in two distinct models. The Polara 500 featured a special trim package with bucket seats, a great looking console, padded dash and great looking wheel covers. The 1964 model 633 was the least costly four-door sedan and sold for $2,722.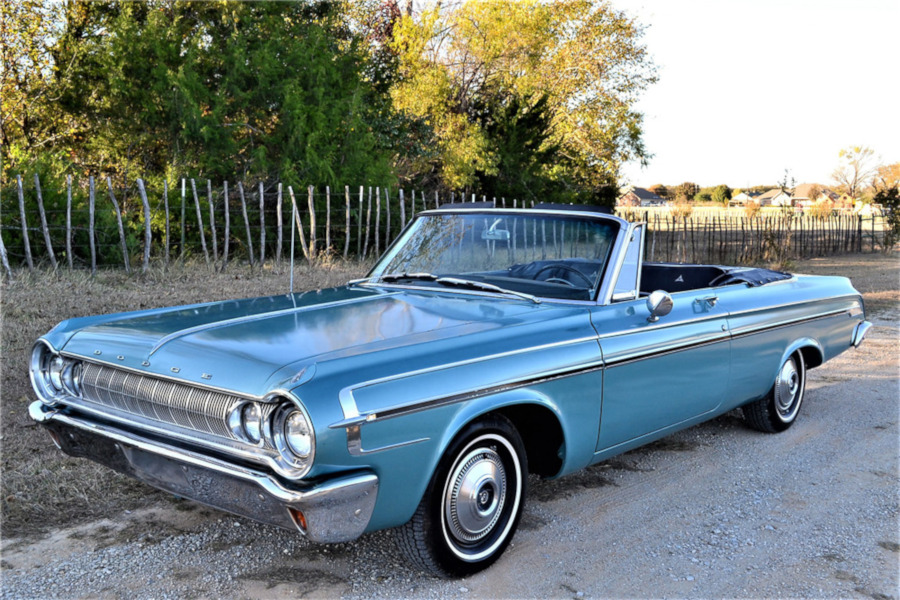 1964 Dodge convertible (Barrett Jackson Auctions)
On an historical note, some 1964 Dodge models became popular because of their engine size. For example, many models were manufactured with the popular six cylinders and V8s, however, Dodge also made the Ramcharger, which was powered by the great Hemi engine which made its return to racing. The 1964 Dodge and Plymouth models were a force to be reckoned with on the racetracks and later became popular among American racing fans. For example, Dick Branster and Roger Lindamood's "Color Me Gone" drag car became the top stock eliminator at the National Hot Rod Association (NHRA) Nationals. Automotive historians for many years have said that the 1964 Dodge Polara models created a new hemispherical combustion chamber design V8, which was big news. It produced 425 horsepower at 6000 rpm. The models also became a highpoint during the NASCAR season, which featured a record setting win by A.J. Foyt of less than one car length over another Dodge driven by Bobby Isaacs in the Firecracker 400.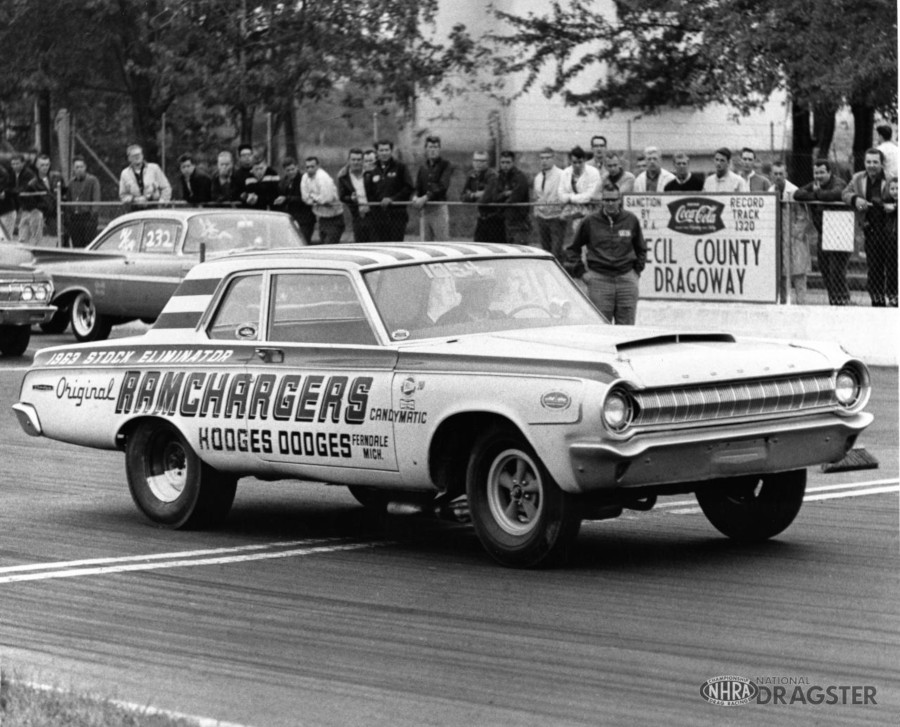 1964 Dodge Ramcharger with the 426 Hemi (NHRA)
The 1964 Dodges represented styling revisions and a continuing emphasis on high performance that many consumers remember today. The public also enjoyed the 1964 Polara series, which offered four body styles with two special trim options for the two-door hardtop and convertible models. Also, the Dodge 440 station wagon was not available with a slant six engine option; all models were available with a standard V8 engine.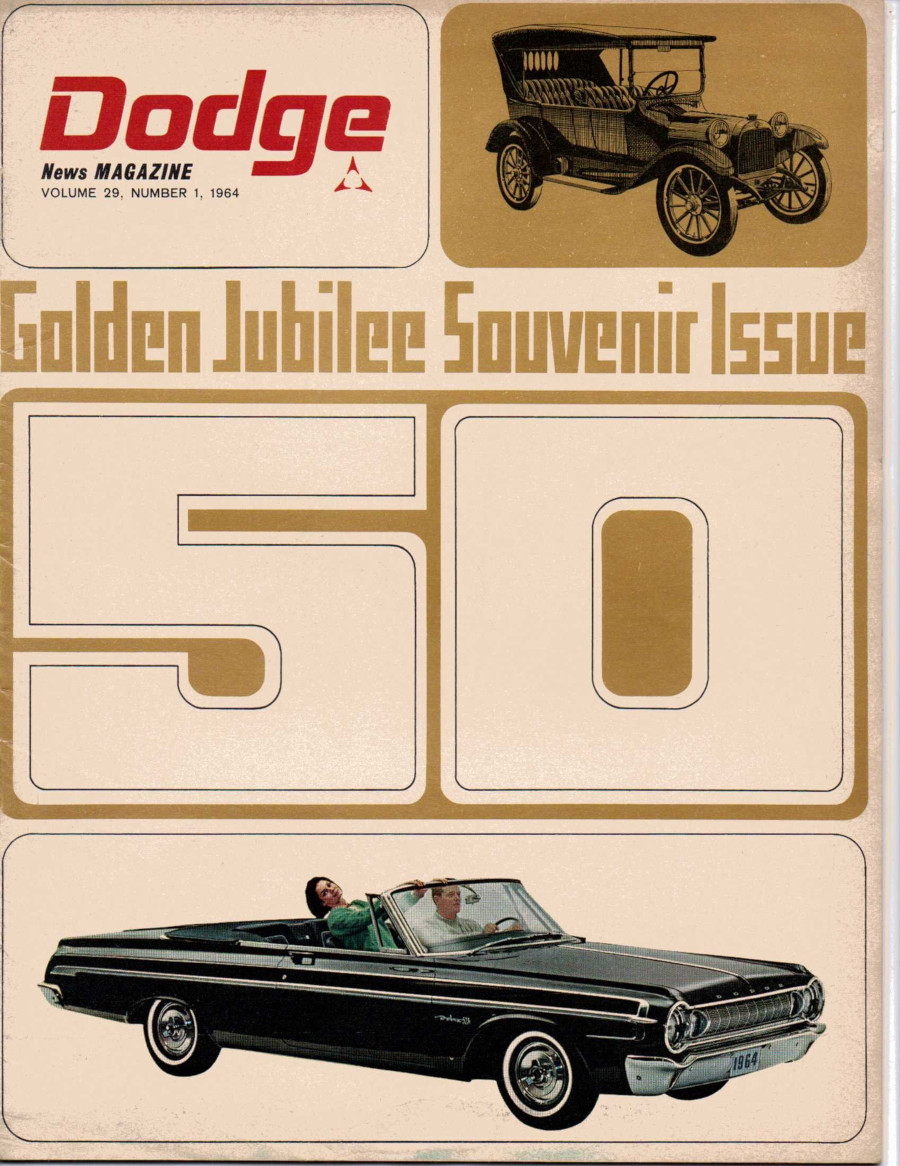 1964 Dodge Golden Jubilee magazine (Chrysler Archives)
In a recent conversation with my good friend Ron Konopka, he shared his fond memories of working at the Dodge Main Plant in Hamtramck Michigan on the assembly line when the new 1964 Dodge models were being manufactured. For many years, automotive historians have called the front grille on the 1964 Dodge models the "barbell" grille, a unique design feature.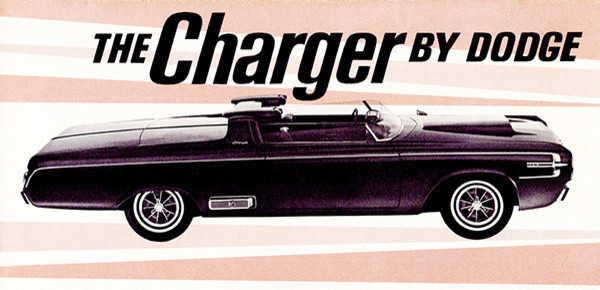 1964 Dodge Charger brochure cover (Chrysler Archives)
In 1964, Dodge introduced a great looking show car called the experimental Charger. Some styling features were taken from a basic 1964 Dodge body, but the show car also had many new style elements like a mounted hood scoop, a unique headrest, a roll bar and a competition-height windshield. This model became a big success at many auto shows.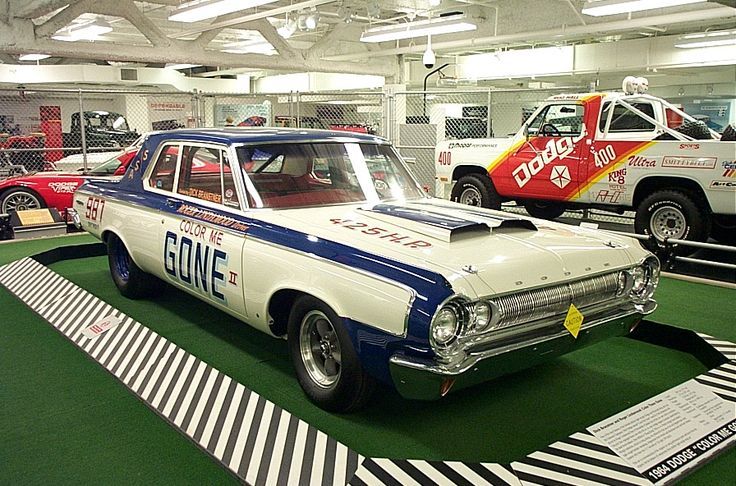 1964 Dodge Color Me Gone racer on display at the Walter Chrysler Museum
In conclusion, the 1964 Dodge models became extremely popular among consumers and Dodge fans. In fact, the Dodge division moved from eighth to sixth place that year in total calendar sales in the U.S. market, moving a total of 505,094 vehicles. Today, antique car restorers, along with Dodge fans and collectors, remember these models as a great milestone in Chrysler history that will be shared for many years to come.
Bibliography
Langworth, Richard M. & Norbye, Jan P. "The Complete History of Chrysler Corporation: 1924-1985." 1985.
McPherson, Thomas A. "The Dodge Story." Crestline Publishing, 1975.
Langworth, Richard. "Encyclopedia of American Cars 1930-1980: 50 Years of Automotive History." 1984.