By Robert Tate, Automotive Historian and Researcher
Images Courtesy of SydMead.com
Published 1.8.2020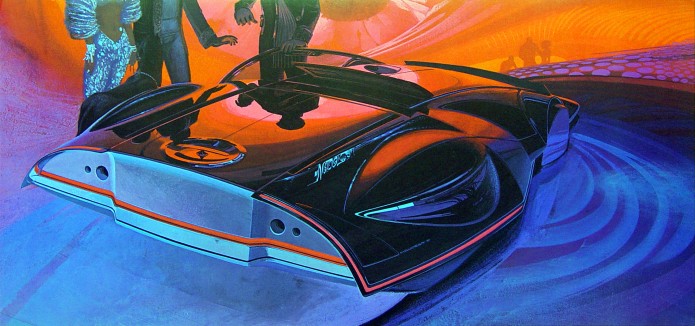 A Syd Mead automotive concept
This story is about the talented and gifted industrial designer and automotive stylist, Syd Mead. I was very sad last month when I received word that he had passed away. I met him many years ago at an event where he autographed one of his industrial design books for me. It was a great day for me because I finally had the opportunity to meet someone I respected and admired in the automotive design world for many years.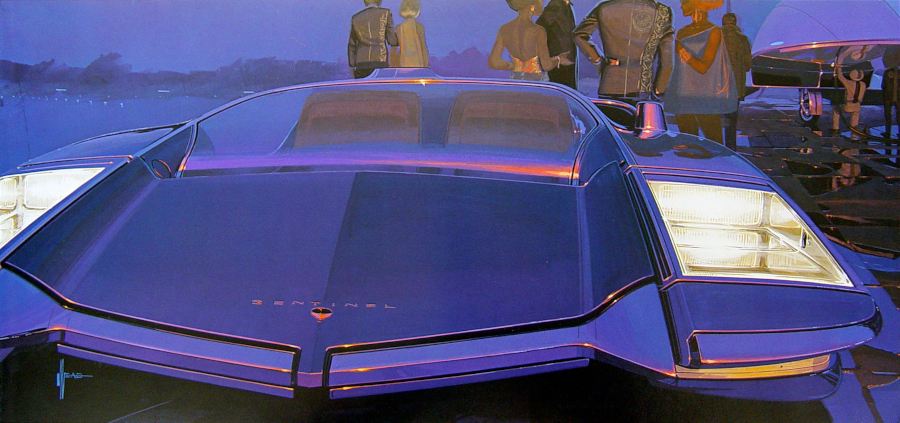 The front end of Syd Mead's Sentinel concept vehicle
Many people within the automotive design community consider Mead to be one of the best ever in the field of automobile and industrial design. I have followed his work for many years.
Mead was born in St. Paul, Minnesota, and began drawing cars at the age of two. After high school in Colorado, he served for three years in the United States Army. Later, he attended the prestigious Art Center School in Los Angeles during the 1950s, a time when automotive styling was at its best with tail fins and lots of chrome.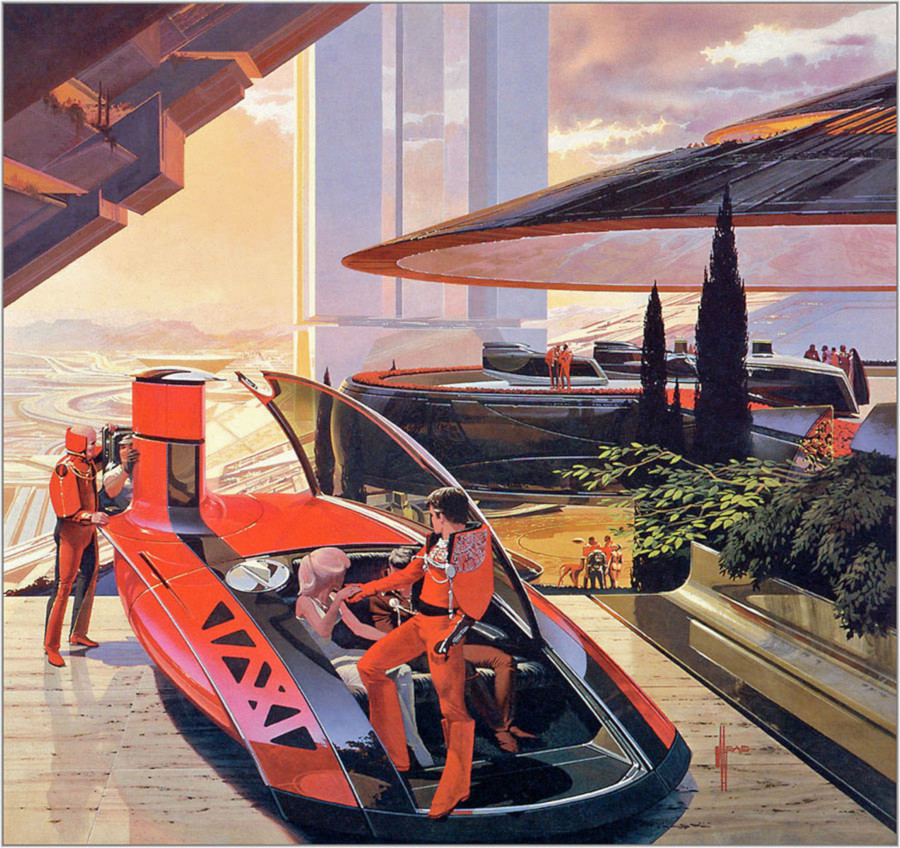 Syd Mead concept art for a futuristic vehicle
After graduating in 1959, Mead was recruited by Ford Motor Company to work in their Advanced Styling Studio. After two years, Mead left Ford to pursue other design projects related to the automotive industry. For example, he illustrated industrial design books for United States Steel, which represented styling along with engineering, architecture and entertainment, which many consumers and automotive designers thoroughly admired and appreciated.
Today, Mead has many fans from around the world that enjoy his work. Some people have called the US Steel design books an educational tool. He was also very much involved with other companies, including Allis Chalmers and Atlas Cement.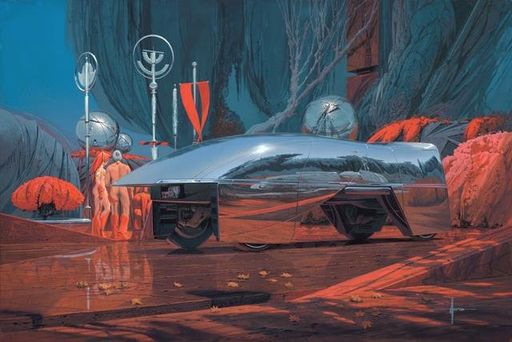 Another example of Syd Mead vehicle concept art
In 1970, Mead established Syd Mead, Inc. in Detroit. He became involved with some European companies providing industrial design work, including Philips of Holland.
In 1975, Mead moved to California and began to perform design work for many major film studios. He was involved with "Star Trek: The Motion Picture," as well as "Blade Runner," "TRON 2010," "Aliens," "Time Cop," "Johnny Mnemonic," "Mission Impossible 3," "Elysium" and many others.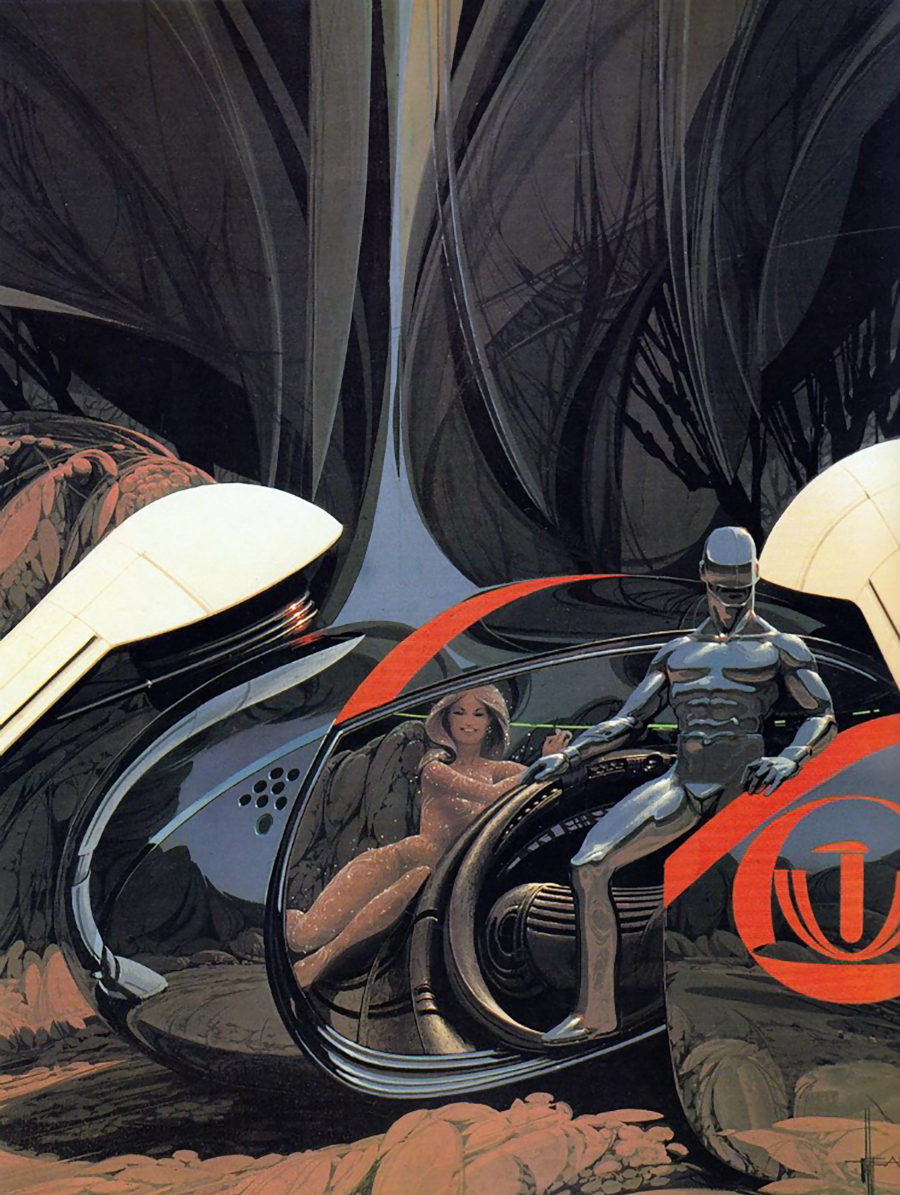 A Syd Mead two-seat concept
Mead was a strong advocate for new technologies and mastered computer software which assisted his ability to produce illustrations and graphics. He once said, "I could draw really quite well. And by the time I was in high school, I could draw the human figure, I could draw animals, and I had a sense of shading to show shape. I was really quite accomplished at that point with brush technique and so-forth." Beginning in 1983, Mead also worked with Japanese companies like Sony, Minolta, Dentsu and Honda.
Many automotive historians have called Mead a legendary futurist or one of the greatest visionaries we have ever known. To me, he was a great visual futurist and concept artist. Mead helped introduce modern technology and created new design ideas that forced designers to look at their craft differently.
A two-wheeled concept for "Blade Runner" by Syd Mead
This year, Mead was set to receive the Art Directors Guild's William Cameron Menzies Award during their 24th annual award ceremony on February 1. After the news of his death spread online, thousands took to Twitter and Facebook to share their condolences and remember his enormous contributions to science fiction films and industrial design.
In conclusion, Syd Mead will be greatly missed by many. His illustrations and automotive designs, along with his film work, will be remembered by many future generations to come.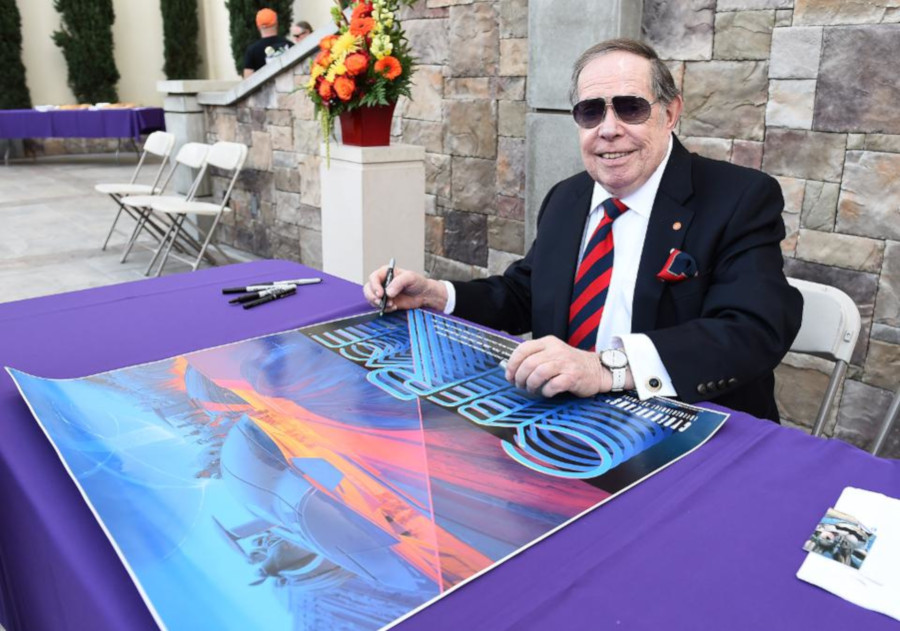 Syd Mead autographing posters
Bibliography
United States Steel. "Innovations: Where the Big Idea is Innovation." 1960s.
Mead, Sydney Jay. Biography. The National Automotive History Collection.