By Robert Tate, Automotive Historian and Researcher
Images courtesy of BrooksStevens.com and other web sources
Published 3.4.2020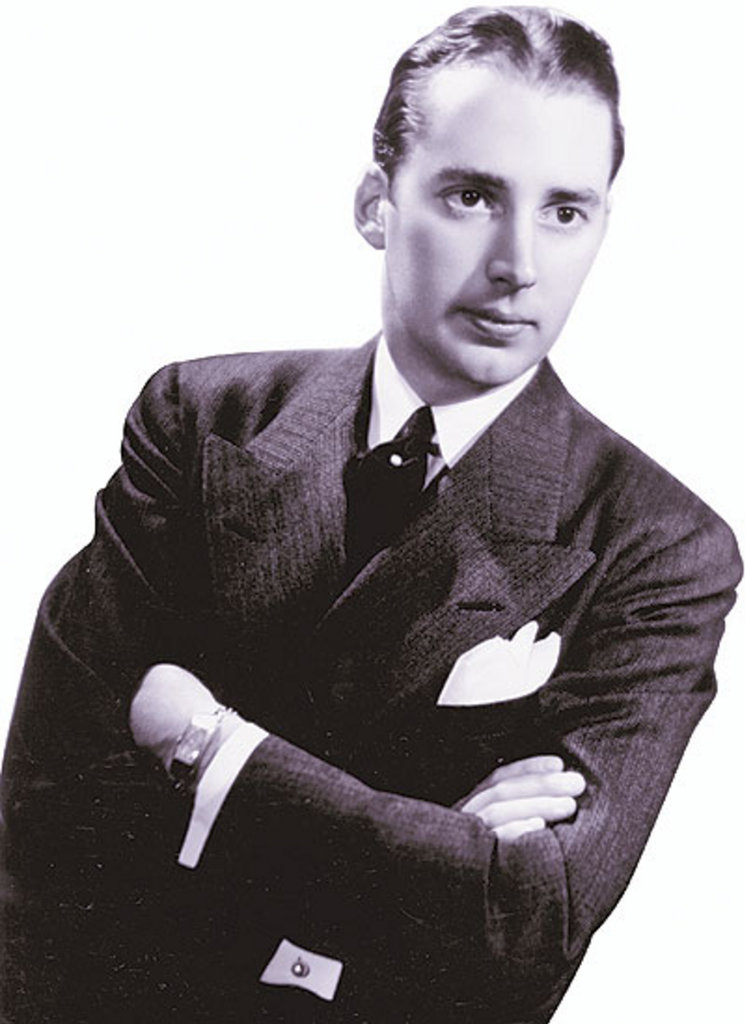 Brooks Stevens
Sometime ago, I had a conversation with several automotive historians about some of the great auto designers from the past that helped create the industrial designs that put America on wheels. When I mentioned Brooks Stevens' (1911-1995) name, one historian suggested that he should always be remembered for his contributions to industrial design because he was very talented. Although his designs were sometimes different, they were very popular.
Brooks Stevens was born in Milwaukee, Wisconsin on June 7, 1911. He attended Cornell University from 1928 through 1933, majoring in architecture design.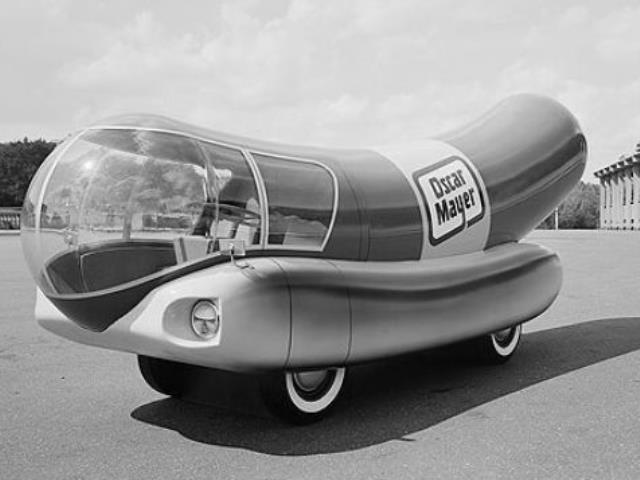 The Stevens-designed Oscar Mayer Wienermobile, 1950s
Throughout his career, Stevens admired the styling of the Mercedes Benz Marque and many other popular design classics of the early 1930s. He said this about his early career: "My entry into the design field in the depths of the Depression of 1933 as an industrial designer made me even more conscious of automotive design and styling. I aspired to one day be involved in automotive product design."
As Stevens' journey continued, he would design many great products for over 300 clients, which included manufacturers from around the world. In 1933, after graduating from Cornell, he returned to Milwaukee and decided to enter the relatively new profession of industrial design.
In 1944, he established Brooks Stevens Associates, embracing a partnership of four executive designers and a staff of 12. Some of the company's automotive clients included Packard, Willys, Studebaker, Excalibur, American Motors and many others. Brooks was involved in the creation of the iconic designed vehicles that were part of the Milwaukee-based Oscar Mayer Company's advertising, which included the Wienermobile and the popular 1930s design for the Oscar Mayer Wisconsin Ice and Coal Company, featuring a streamlined design called the "house car" that became popular among store owners.
Oscar Mayer streamline truck, 1930s
Stevens was involved with the Willys Jeepster project for 1949, which introduced an all-steel wagon body with painted wood paneling. This model became very popular among consumers.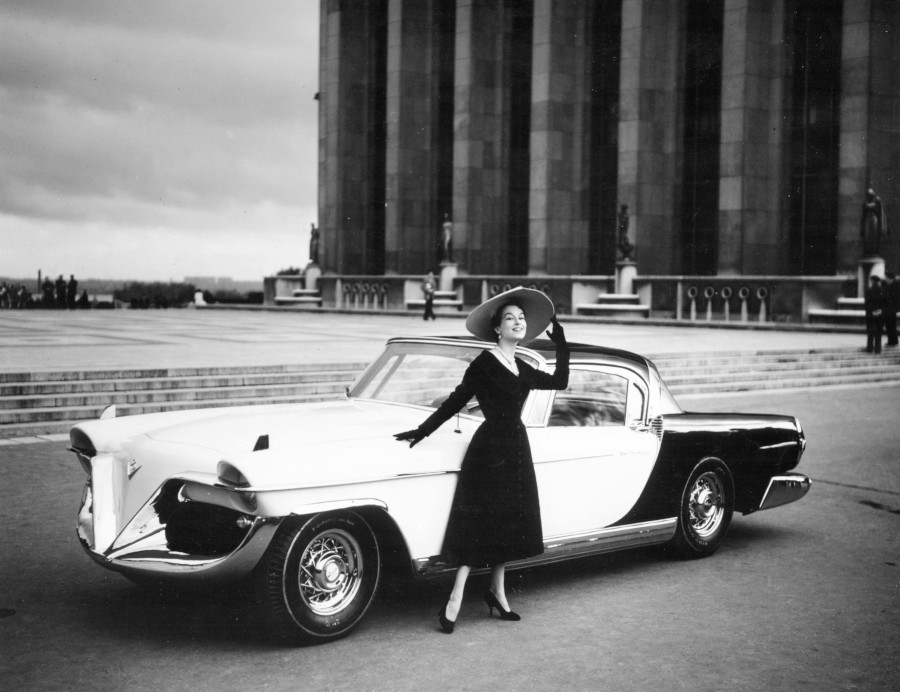 1954 Cadillac "Die Valkyrie" concept by Brooks Stevens
Stevens created the 1954 Cadillac "Die Valkyrie" concept introduced at the 41st International Automobile Salon in Paris, France. The model was very expensive and built on the Cadillac Series 60 Special chassis. The concept received great coverage and positive reviews from the automotive press.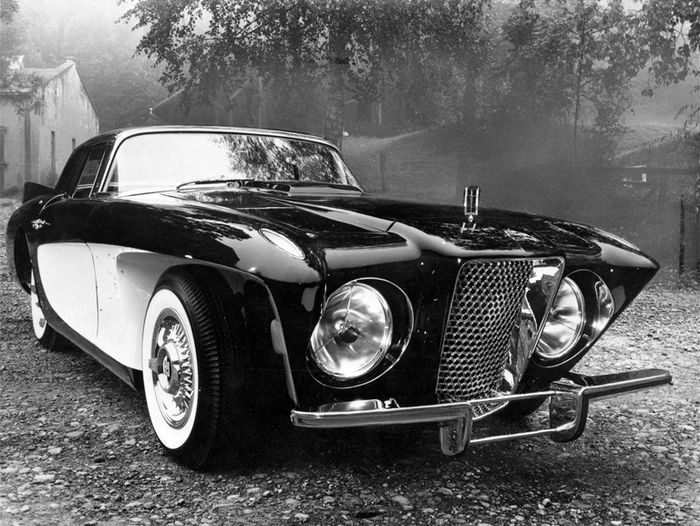 1956 Gaylord for the Gaylord Brothers of Chicago
Stevens and his team did some great work for Studebaker over the years. The 1962 Studebaker Gran Turismo Hawk with its Thunderbird-inspired roof design was a great looking car that was originally designed by Bob Bourke, who did the 1953 Studebaker models, and later Vince Gardner, who designed the 1956 Studebakers. The Studebaker Sceptre concept model of 1966 was another design that came from the Brooks Stevens design team. Some consumers felt it was the greatest design created for Studebaker by Stevens. There were three models built by Sibona & Basano in Italy on Studebaker's Lark chassis that were introduced to the automaker's management team.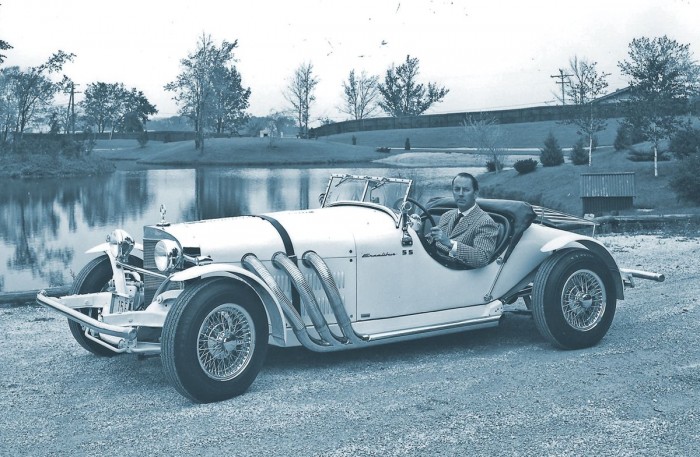 1964 Excalibur concept with Brooks Stevens at the wheel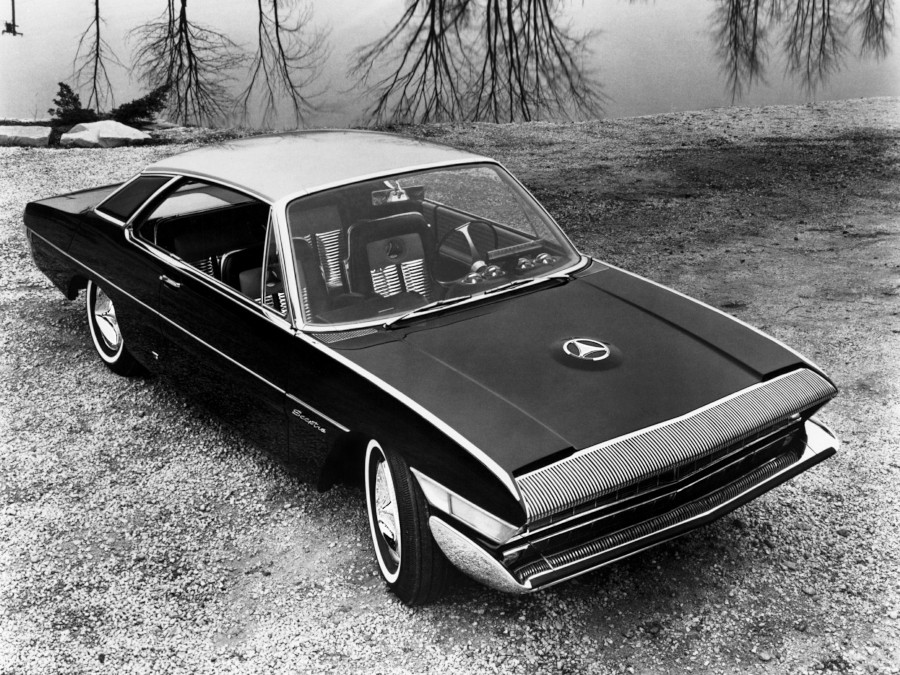 1966 Studebaker Sceptre concept
In 1970, the Brooks Stevens' design staff created a unique model called the "Evinrude Lakester." The model offered a unique design combining a dune-buggy and speedboat. The model was designed for the 1970 Lakester project, sponsored by the Chicago and San Francisco consumer boat shows. Stevens called it the beaterized dune buggy. In water, this model could turn into a 14-foot fiberglass boat, powered by a 50-hp outboard motor. It could drive on land or water. At boat shows that year, the Lakester was a big hit among consumers.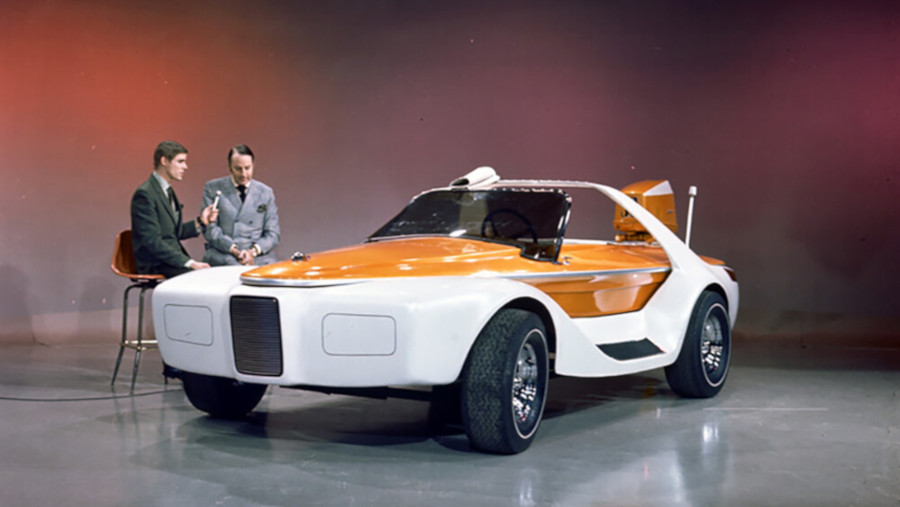 1970 Evinrude Rooney Lakester speedboat and sports car all in one concept
In conclusion, Brooks Stevens was a great pioneer in the profession of industrial design. He received many awards for his advancement of the profession. His many achievements in automotive design will also be remembered for many generations to come.
Bibliography
Lamm, Michael & Holls, Dave. "A Century of Automotive Style: 100 years of American Car Design." Lamm-Morada Publishing Co. Inc., 1996-97.
Milwaukee Engineering, February 1955. "Engineer of the Month: Brooks Stevens."
Inventors-Engineers-Designers-Stylist. "Brooks Stevens, Chairman, Brooks Design Associates." Mequon, Wisconsin, 1975.