By Robert Tate, Automotive Historian and Researcher
Images Courtesy of the Robert Tate Collection
Published 2.5.2020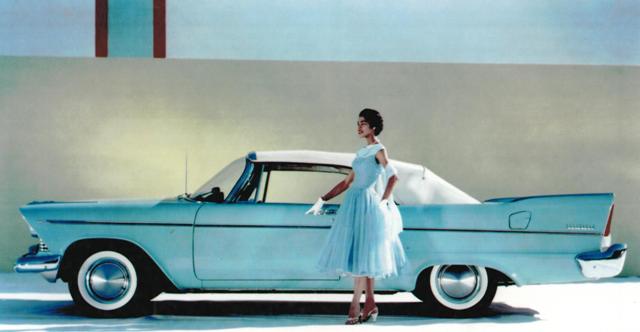 1957 Plymouth convertible ad
This is an edited version of an article that originally was published as a Story of the Week in February 2014.
The journey of African Americans in automotive advertising Started to change in 1957. The 1950s was a period of change and style within the automotive market, as more people of all cultures began to purchase new homes and new automobiles. After World War II ended, many African Americans continued to migrate from the South and were now working for the automakers.
It seemed that the American dream had become realized, and many people wanted their families to experience better lifestyles as well. Automotive companies took note of the changes happening during this time and sought to include more diversity in their marketing strategies.
In 1957, Chrysler began to use African American female models as part of their new advertising campaign. Their styling chief, Virgil Exner, created a new line of models that consumers thoroughly enjoyed.
The first image in this story is a 1957 Plymouth convertible, which featured one of the first African American female models to be used in an advertising campaign. Later, 1957 Imperial advertising soon followed suit. Chrysler was also one of the first companies to buy advertising in Ebony magazine in the early 1950s, soon followed by GM and Ford.
In the 1950s, models popular in the African American community included Cadillac, Buick, Ford, Chevrolet, Plymouth, Dodge and Studebaker. Studebakers were very common because of Ed Davis, who managed the only African American-owned car dealership in Detroit since 1939 -- Davis Motor Sales, located at 421 East Vernor.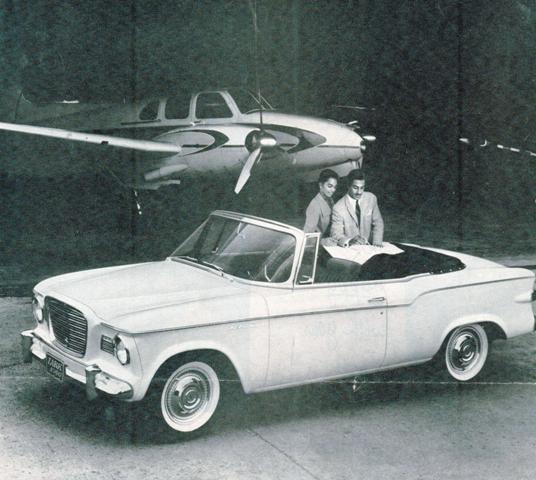 1959 Studebaker photo from ad in Ebony magazine
Chrysler had much success with their African American female models, and by 1959, Dodge advertising campaigns began to feature African American families. This led to increased sales among the African American community.
The 1960s introduced more positive change, as General Motors, Ford and Chrysler continued to feature more African Americans in their advertising. Studebaker also advertised their automobiles with young African American women in Ebony magazine and their brochures.
The 1960s also marked the beginning of muscle car advertising. African Americans were prominent in the popular 1968 Chevy Camaro advertising campaign. This ad was aimed toward young men of all races.
BIll Cosby ad for Ford
Automotive advertising in the 1970s and 1980s featured many African American actors, including comedian Bill Cosby representing Ford Motor company. Another was baseball superstar Reggie Jackson, who was featured in Volkswagen advertising during the early 1980s.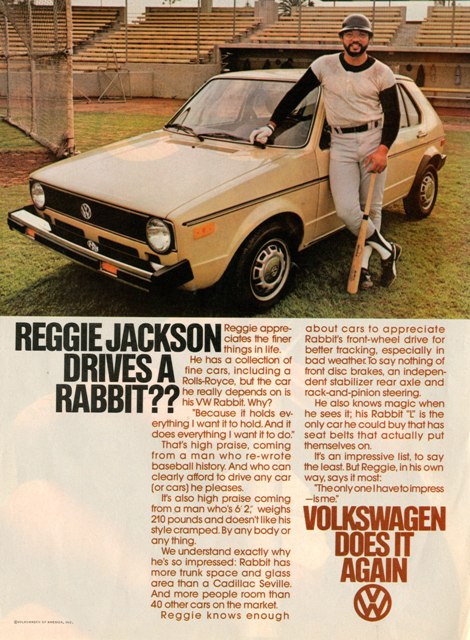 Reggie Jackson Volkswagen ad
Among the greatest automotive illustrators of all time, Arthur Fitzpatrick and Van Kaufman created many great Pontiac ads in 1971, including one featuring a young African American couple in their Pontiac Bonneville.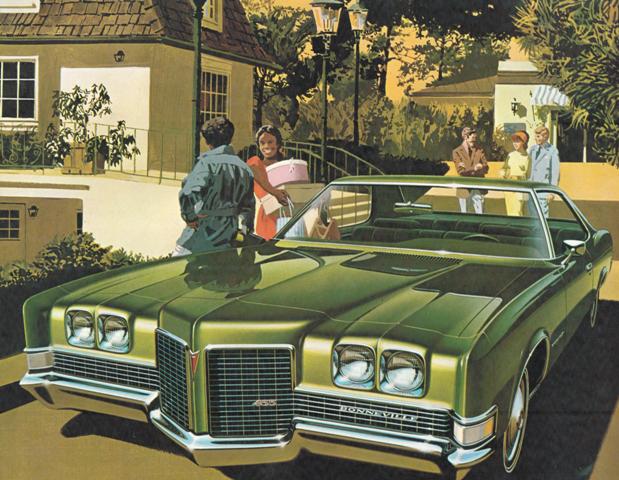 1971 Pontiac Bonneville ad
In 2014, African Americans spend over $400 billion on goods and services, including purchases of new automobiles. In 2012-13, Dodge marketing came up with a powerful advertising campaign which featured Ralph Gilles, President and CEO of the company's Street and Racing Technology brand (SRT). Gilles is also behind the Chrysler 300 design and works with the 2014 SRT Viper design team. The campaign was designed to spotlight the new level of performance for Dodge and is representative of the evolution of how African Americans are featuring in automotive advertising.
Chrysler's Ralph Gilles